Gay marriage, civil union, domestic partnership: when does this annoying process end and when do the bachelorette parties begin?! Am I right?! No, really, am I?
Well, believe it or not, there is a shining light at the end of the tunnel of the many debacles and debates raging over gay partnerships in the United States-  and it's gay legislators. According to the Washington Post, only 85 of the 7,382 legislators in America (you did not read wrong, that is only a bit over 1 percent) identify as gay or lesbian. But what they lack in numbers, they make up for in hard work and passion. So surprise! Even though gay legislators are a minority, they are a vocal and powerful one. Sound familiar?
According to WaPo, the importance of gay legislators (aside from the basic tenets of representation and visibility) in the marriage debates are twofold: "their speeches, often evoking personal themes, sometimes can sway wavering colleagues, and they can forge collegial relationships even with ideological foes through day-to-day professional and social interaction." In other words, they can talk about their experiences and still be listened to and respected because of their position, and they can sway people  also on a more personal level. In Washington talk (trust me), this means they get paid to talk and go out for cocktails. This is good news for all of us. And chances are, it has been good news for you: most victories in the arena of partnerships have involved some of the few gay legislators in the U.S.
Here is a heartwarming example: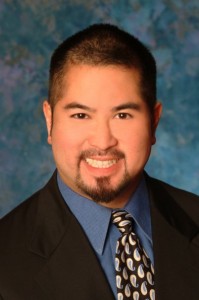 In Hawaii, where a civil unions bill was signed into law last month, one of the key players was House Majority Leader Blake Oshiro, a gay Democrat.
Mr. Oshiro stood up in the closing minutes of the 2010 session to force a House vote on the measure, which was approved but vetoed in July by Republican Gov. Linda Lingle. In September, Mr. Oshiro won a primary election over a former Honolulu councilman who strongly opposed civil unions, then beat a Republican in November — ensuring the bill would re-emerge this year with a supportive Democrat, NeilAbercrombie, taking over as governor.
For Mr. Oshiro, the key moment was deciding to make a personal plea to members of his Democratic caucus to overcome their doubts and agree to a vote on civil unions in April 2010.
"I was thinking I wouldn't be able to really look in the mirror, knowing I had just let it fade," he said. "Ultimately, the caucus supported bringing it to the floor, even if some of them didn't support the bill.
"That was my one 'ask,'" he said. "The governor vetoed it, but it really set the stage for this year."
Hawaii and Illinois are now among seven states that allow civil unions or their equivalent — state-level marriage rights in virtually everything but name.
According to Chuck Wolfe, the Director of the Gay and Lesbian Victory Fund, gay legislators (or lawmakers) have impact even in red states. In Arkansas, a conservative state that has basically – on paper – no hope for gay-friendly policies in the short-term, Rep. Webb was able to change the discussion on gay adoption toward rejecting a proposal to ban the practice. She did this with her stories, and other gay legislators have the same opportunities to change minds. As Wolfe said, gay legislators are "people, not issues." That is a remarkable thing, and it's not to be undervalued: the power of hearing about an issue from a respected colleague, and not the hungry masses, makes a big difference.
So where do we go from here? If you have a gay representative, please make sure they are talking. If you don't, please try to elect one. And if you are in law school, or want to go to law school, or really just think you'd look good in a suit – you would – in the middle of a courtroom or the Congress (or, don't forget, the WHITE HOUSE), you should remember this Autostraddle article. Go forth and make change: this time, from the inside.