Hey furries and closeted furries! It's Friday and I'm back for the open thread! I spent last weekend in Las Vegas at ClexaCon, this gay nerd convention for queer women in movies, and I had a lot of fun! What have y'all been up to? I found out that I actually am completely earnestly in love with Las Vegas at night, which was a very surprising thing to learn about myself. Have you had any big revelations recently? Or heck, any small revelations? How do you feel about Las Vegas?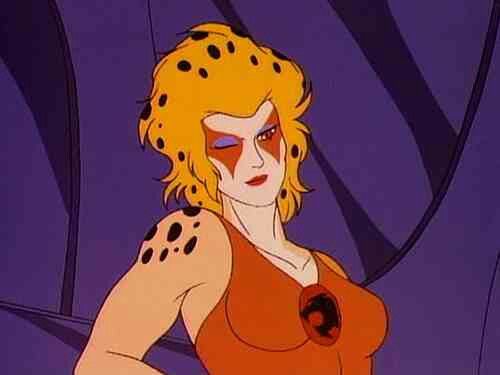 I went to a panel where Erica Luttrell, the voice actor behind Sapphire on Steven Universe said that as a kid she was obsessed with Cheetara from the Thundercats. She also said that she and her girlfriend coincidentally have a dog named Blue and a cat named Scarlet, which is perfect for one half of Sapphire and Ruby, but that's beside the point. Anyway, that got me thinking about the cartoon characters I was obsessed with as a kid, and more specifically, which ones I had crushes on. Cartoons are where queerness first comes to light for a lot of kids because it's often one of the first forms of media we're allowed to consume. So, basically what I'm saying is that cartoons turned me gay.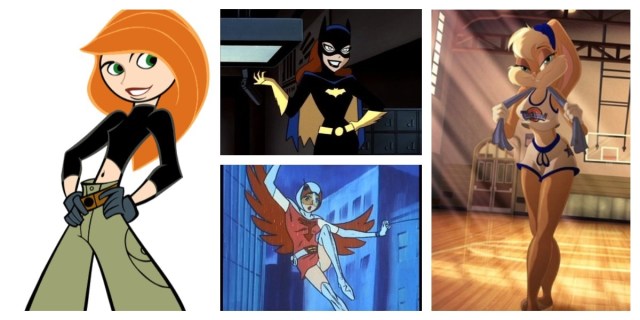 When I think back on it, I definitely look to Batgirl from Batman: The Animated Series, Kim Possible, Jun from G-Force and, come on, obviously Lola Bunny from the seminal film Space Jam. Nowadays I'm more of a Judy Hopps kinda girl, but these four original cartoon crushes still hold a huge space in my heart. I didn't really exactly understand what was going on, but I knew that I wanted to be just like them (although I would never tell anyone) and I also knew I wanted to be best friends with them. Like, the kind of best friends who spend all their time together and say "I love you" all the time and cuddle and hold hands and eventually buy a one bedroom house to share. Just normal friend stuff.
So, I'm here asking you today, what cartoons turned you gay? Or, what cartoon characters were formative in you figuring out your identity? Maybe Disney's Robin Hood made you realize you were trans masc. Maybe Cats Don't Dance turned you bisexual and into a furry. I don't know your story. But I want to know it! So tell me, what cartoons made you into the person you are today?
---
How To Post A Photo In The Comments:
Find a photo on the web, right click (on a Mac, control+click), hit "Copy Image URLwp_postsand then…
code it in to your comment like so:
If you need to upload the photo you love from your computer, try using imgur. To learn more about posting photos, check out A.E.i's step-by-step guide.
How To Post A Video In The Comments, Too:
Find a video on YouTube, copy the URL, and paste the link on its own separate line in your comment. You no longer need to use the "embedwp_postscode!