Hello, wolves and wolverines! Welcome to this week's Friday Open Thread!
I hope you're cozy and feeling well rested today. It's starting to get chilly in New York City, but I'm feeling okay about it because this means that fleece-lined tight and flannel-lined jean weather is nigh. Tonight I'm probably finally going to take the air conditioning unit out of my bedroom window. Wild Friday night plans, I know.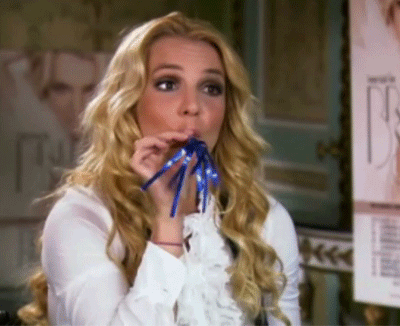 I've been traveling and being social and generally saying "yes" to lots of things lately — and while this has been good, I'm also feeling ready to wrap myself in a blanket, hunker down in bed and consume vast amounts of media. Which brings me to my question: what have you been playing?
Music-wise, I've been playing a lot of Rihanna lately. Specifically, I've been listening to her 2011 album, Talk That Talk. Do you remember that album? It's really something! Some favorites:
Make me your priority / There's nothing above my pleasure / She may be the queen of hearts / But I'm gonna be the queen of your body parts – "Cockiness"
Can't wait to blow my candles out / He want that cake, cake, cake, cake, cake, cake, cake, cake, cake, cake, cake, cake, cake, cake, cake / Ooh baby, I like it / You so excited /Don't try to hide it / I'mma make you my bitch – "Birthday Cake"
If I toot it, leave it tooted up / Then I drop it, drop it, 'til ya making faces and look like you wanna tell me stop it / I'mma do it, do it, do it 'til you can't take no more / 'Til my lipstick ain't up on my face no more – "Watch n' Learn"
Like: oh. Okay, Rihanna. I'm down with your very aggressive display of sexuality, yes. I like this mild undercurrent of misandry, sure. You just keep going. I'll be over here, dying, nbd.
In the realm of gaming, I've been playing lots of Crypt of the Necrodancer. It's an 8-bit rhythm-based dungeon crawler, following young heroine Cadence as she searches for her father in a cursed underground crypt. The game mechanics are super simple (move with the arrow keys! pick up items! hit monsters and avoid them hitting you!), but there's something about it that I find deeply satisfying. You wind up playing variations on the same levels over and over again, repeatedly dying and restarting, trying to move a little further the next time. There's a sort of meditative quality to it that appeals to me, I think. Or maybe I just think this because I like to play it in the morning when I'm waking up, who knows. Regardless: I dig it.
Also, on the recommendation of a friend, I recently bought Sushi Go! I haven't had a chance to play it yet, but it's a fast paced drafting card game that looks really adorable and I can't wait to try it.
And on Netflix, I've been playing Grey's Anatomy. From the beginning. All the way through. Right now I'm on season five, and Callie just went down on a lady for the first time. I expect that this relationship is going to end poorly in the end (because let's be real: this is a drama and it's on, what, the 200th season now?), but right now they're being extremely cute together.
So now it's your turn. What are you playing? And how did your week go? What are you having for dinner? Did you take any cute selfies recently? What's been on your mind?
I'm here! Let's talk!
---
​How To Post A Photo In The Comments:
​
1. Find a photo! This is the easy part. Find a photo on the web, right click (on a Mac, control+click), hit "Copy Image URL" and then…
​
2. Code it in to your comment! Use the following code, and use a DIRECT LINK to the image. Your image link should end in .JPG or .GIF or .PNG or .CallMeWhateverYouWant even. I don't care, but it should be an image suffix! KINDA LIKE THIS:
​

​
If you need to upload the photo you love from your computer, try using imgur. To learn more about posting photos, check out Ali's step-by-step guide.
​
How To Post A Video In The Comments, Too:
​
1. Find a video on YouTube or Vimeo or WHATEVER and click "embed." Copy that code, but first make sure it's for 640 px wide or less. If your player is too large, it will not display properly.
​
2. Copy the code and paste it directly into your comment.
​
3. Go forth and jam.