Hello, blueberry muffins and cheese danishes! Welcome to this week's Friday Open Thread, wherein we devour a box of hazelnut chocolate truffles and then drink an entire glass of milk. JK! Only monsters drink glasses of milk as adults, Brittani told me so. We're here to make friends and talk shit, duh! And also because I love you and your hair looks great, so.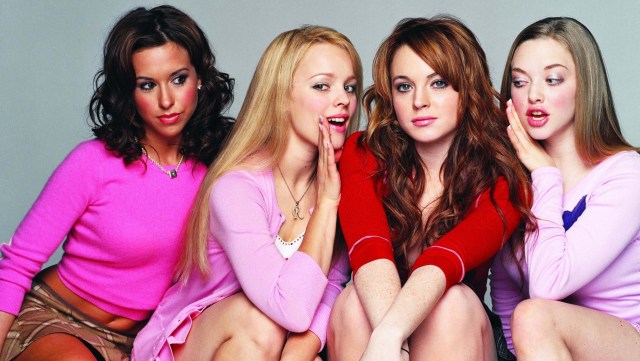 I'm embarking on a cross-country trip today, which means I'm about to begin a week-or-more-long expedition of storytelling. I'm always rattling on in the car about this one time when we xyz and oh my gosh, y'know, I once did abc. What if I run out, though? What if after two or three days I've already reminisced as much as is humanly possible, and I've got nothing left to work with?
And thus, I am here asking you to tell me a story. I want to hear all about your experiences as members of the wild Autostraddle communities of your hometowns. Today, I wanna hear your meet-up stories.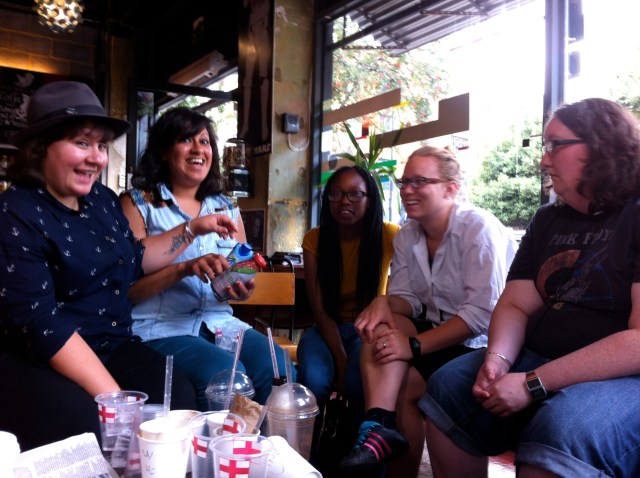 I was going to come here today and ask you to tell me the greatest distance you've ever travelled to be at an Autostraddle meet-up, but then I realized what I really wanted was one step back from that. I just wanna hear all about your meet-up experiences, period! I want tales of friendship, love, and karaoke. I want to feel the thrill of you facing your fears and showing up on time to queer brunch, or doing one better and stepping up to host one yourself.  We've been hosting Autostraddle meet-ups for years, and now I want you to report back on the good, the best, and the warm and fuzzy. Feel free to tell me the greatest distance you've ever travelled to be at an Autostraddle meet-up, though, too. That sounds badass of you.
If you've never been to a meet-up or just don't wanna tell stories for me on demand, feel free as usual to stop in to today's open thread and tell me all about the rest of your life. Show me photos of your dog! Tell me all about the progress you're making at work. Get emotional about your family and how much you love and will miss them while you're on the open road. Oh, wait, that just might be me. Either way! TELL ME EVERYTHING. And anything. And then a little something.
Okay, curly fries! Here we go! Oh, and also, I love you and your hair looks great. Did I say that already? Well, I'M SAYING IT AGAIN.
---
How To Post A Photo In The Comments:
​
1. Find a photo! This is the easy part. Find a photo on the web, right click (on a Mac, control+click), hit "Copy Image URL" and then…
​
2. Code it in to your comment! Use the following code, and use a DIRECT LINK to the image. Your image link should end in .JPG or .GIF or .PNG or .CallMeWhateverYouWant even. I don't care, but it should be an image suffix! KINDA LIKE THIS:
​

​
If you need to upload the photo you love from your computer, try using imgur. To learn more about posting photos, check out Ali's step-by-step guide.
​
How To Post A Video In The Comments, Too:
​
1. Find a video on YouTube or Vimeo or WHATEVER and click "embed." Copy that code, but first make sure it's for 640 px wide or less. If your player is too large, it will not display properly.
​
2. Copy the code and paste it directly into your comment.
​
3. Go forth and jam.