Sixteen days ago, my youngest cat Buffy died during a routine vet visit. It was sudden, it was my worst nightmare come true, and I don't think I'll ever feel the same again. Buffy was t`he first live birth I saw. I bottle-fed her for the first week of her life. She was also the first death I've ever experienced. Most days I feel like there's a hole in my chest that will never close, or like I'll never be happy again. I've cried every day for the past sixteen days. Every. Single. Day. Everything is different and sad and hard.
But the truth is that even though everything is different, it's still okay; I'm still okay. I still have two perfect, perfect cats who, by their 6 AM screaming until I let them under the covers, love me as much as I love them. I made macaroni and cheese for lunch the other day because I could. And lately, I've been reminded of the miracle of sunsets. There is absolutely nothing bad about a sunset. The way the clouds change shape, the way the sun makes your skin look perfect…for around an hour every evening, the sky says, "Hey girl, I know you're sad, let me give you something beautiful." It's nice.
I think what I'm learning from the sunsets is that they're different every day, but they're still beautiful. No one can tell me they've seen an ugly sunset; I won't believe it. And I'm trying to take that knowledge into my body and into my heart and believe that consistency cannot be the only route towards happiness. Yes, every day is different than how I imagined it would be sixteen days ago when I woke up and brought Buffy to get her teeth cleaned, but it hasn't all been bad, and it won't all always be bad. Yes, I am filled with grief in a way that I never knew possible, but everything will be okay. I'm trying to appreciate that experiencing something familiar in a different way doesn't have to feel like loss.
So here's what I want to know from you: What beauty in the world are you holding onto to remind yourself that everything is okay? What's your sunset? Is it a sunset? Will you please take a picture of it for me???? How are you keeping yourself focused on the stuff that makes you feel good and safe as we're coming into the weekend? I love you so much and can't wait to hear everything. Also here are my favorite sunset pictures from my phone!!! For ~*inspiration*~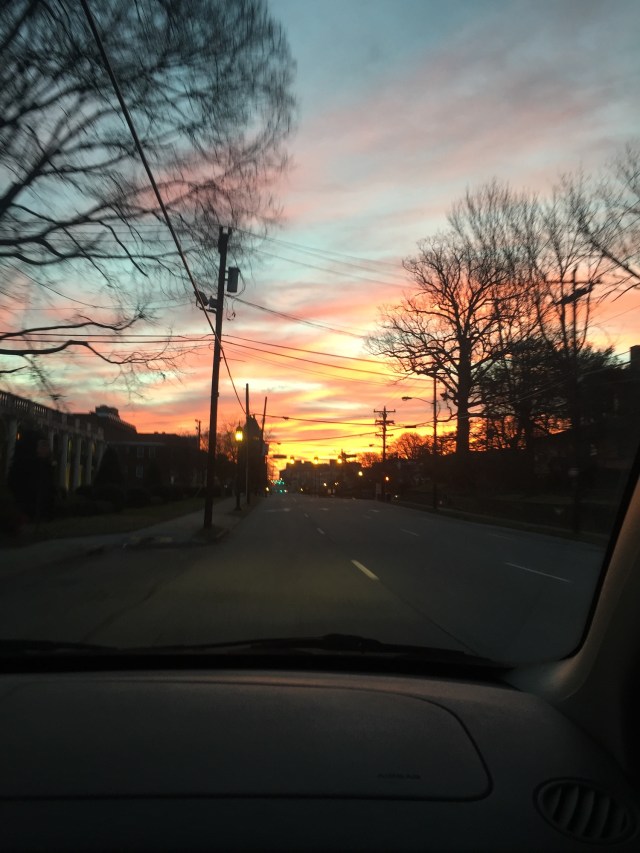 Also, also, because she was perfect and you deserve to meet her if you haven't already, here's Buffy Berlioz Monts. She was better than you and me and every human in the world. She was 5 lbs. She was born on Mothers' Day. She was four-and-a-half. She loved mint toothpaste, mouth kisses, black women, and watching the sunset from her cat tree.
---
How To Post A Photo In The Comments:
Find a photo on the web, right click (on a Mac, control+click), hit "Copy Image URLwp_postsand then…
code it in to your comment like so:

If you need to upload the photo you love from your computer, try using imgur. To learn more about posting photos, check out A. E.'s step-by-step guide.
How To Post A Video In The Comments, Too:
Find a video on YouTube, copy the URL, and paste the link on its own separate line in your comment. You no longer need to use the "embedwp_postscode!