Hello hamsters, guinea pigs, and gerbils! Welcome to this week's Friday Open Thread, wherein we brew some craft beer and then talk about it condescendingly for hours on end. JK! It's where we commiserate, share our blessings, and fall in love with one another. That being said, please feel free to drink a craft beer while reading this or tell me about the craft beers you love in the comments. I know it doesn't count, but I drank a Cinnamon Horchata Ale from Blue Moon the other day and it kicked some serious ass. Also, have you ever toured the Coors factory in Golden, Colorado where they make Blue Moon and also Killian's and also APPLE BEER? It's kind of a life-altering experience.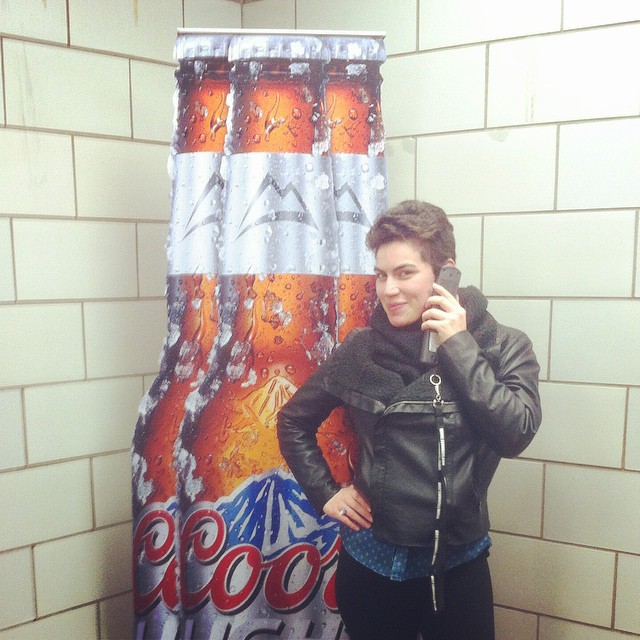 I've got a bad case of the winter doldrums, y'all. Like, I want so badly to not be impacted by the seasons but every winter feels like it drags on for so long and I forget what it's like to feel the warm sun on my shoulders or think of going outside with great excitement and not great trepidation and wear clothing that doesn't make me look like a potato in a sack, and it's hard. The more I lose my ability to vividly remember those things, the more blue I become.
But you know what? Then, this magical, beautiful thing happens. Spring. And being a native east-coaster, I'm not really 100% sure on how it feels to do spring anywhere else, but hopefully the magic of flowers blooming all around and people suddenly being super happy is a thing elsewhere, because it's truly a gift.
Spring doesn't technically begin until the end of March, but in my relative location in this world March is when it gets sunny and warm and when spring has sprung and when everyone feels joy once again. And that proximity to March – seeing as February has started – has me dreaming more than ever about what I'm gonna do when the terror of winter finally subsides.
My dreams for spring include: beginning a garden with my live-in BFF Soph, taking Eli on extremely long walks out of guilt because of his forced winter dormancy (ahem, because of me), walking to get iced coffee at a Dunkin' Donuts somewhere and eating those motherfucking hashbrowns, and also singing songs to myself when nobody's looking on my way to work. Typical. What are yours?
I'm curious to know also how you've been making it through winter, and even though I'll begrudge it am also open to you telling me you love winter so much because you're made of sugar and spice and snowpeople. Or, really, we can just not talk about winter. You can tell me about your girlfriend instead, or the challenges of finding the perfect Valentine's or Galentine's Day gifts, or the new jeans you bought, or how much you love your new coffee maker. I'm open to you telling me absolutely anything, as long as you're okay with me reading it from under a blanket possibly while wishing I really was the heatmiser.
Okay, y'all. Warm my heart, damn it!
---
How To Post A Photo In The Comments:
1. Find a photo! This is the easy part. Find a photo on the web, right click (on a Mac, control+click), hit "Copy Image URLwp_postsand then…
2. Code it in to your comment! Use the following code, and use a DIRECT LINK to the image. Your image link should end in .JPG or .GIF or .PNG or .CallMeWhateverYouWant even. I don't care, but it should be an image suffix! KINDA LIKE THIS:
If you need to upload the photo you love from your computer, try using imgur. To learn more about posting photos, check out Ali's step-by-step guide.
How To Post A Video In The Comments, Too:
1. Find a video on YouTube or Vimeo or WHATEVER and click "embed." Copy that code, but first make sure it's for 640 px wide or less. If your player is too large, it will not display properly.
2. Copy the code and paste it directly into your comment.
3. Go forth and jam.