We all need a little help from our friends. Sometimes we need help because of our friends. Sometimes we need help because we have no friends. Sometimes we need help because of our girlfriend's obnoxious friends, or because our girlfriend's best friend is our ex-girlfriend, or because now our ex-girlfriends are friends, or our girlfriend's mom wants to be friends with our mom, and also our mom's girlfriend. Sometimes we need help because we are trapped inside a glass shower door, or possibly inside the house and we're sad because it's raining.  Basically, we all need a lot of help. Where will it come from? OBVIOUSLY THE INTERNET. Which means you. Get to it!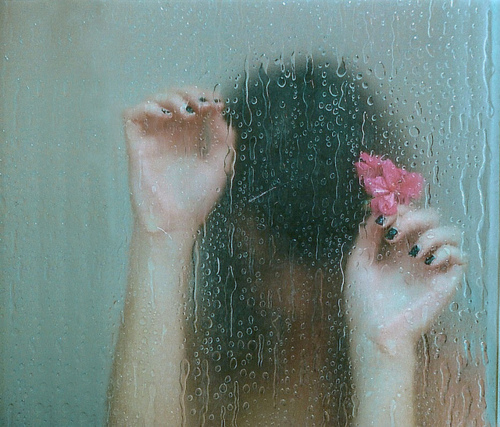 20 Formspring Questions for You to Answer:
1. My straight friends will talk to me bout guys and I'll give advice as ya know,a girl and a human. Then I talk bout girls and they're always like, girls are crazy I duno I don't date em no advice for you. Frustrating that the girl talk goes one way. Thoughts?
2. A really good friend is coming to visit me in a few weeks. I'm glad she's coming to visit but feel like a bum because I'm horribly broke at the moment. I want to show her a good time w/o feeling guilty for being broke. Ideas? LA area.
3. Do you have any tips for existing in a small lesbian community with your (over a year old) ex when you both make each other visibly uncomfortable and it makes other people uncomfortable and also she won't speak to you?
4. Friends first. Then crush. Turns out we both like girls. We live thousands of miles apart. She's visiting soon. I'm dating someone, but this friend is…everything. Say anything?
5. So whenever we are having sex and my girlfriend is about to come she always like pulls away and then keeps doing me/starts doing me/whatever/everything but having an orgasm herself. WHY IS THIS AND WHAT DO I DO ABOUT IT. Ummmmmm. :/
6. My gf suggested that we showered together and i think it can be tender, but i'm not really sure of what I'm supposed to do…should I get in there and wash myself or maybe the idea is to wash her body (every part?) and her hair? what should I do in there?
7. I'm super excited about starting college in September and I really want to try making friends / meeting girls. But I'm a recluse. How should I go about changing my habits?
8. What do I do if I'm talking to someone, I like her she likes me but her feelings are much stronger than mine and I don't know if I can give back the affection and attention she is giving me. I want things to work out but @ the same time I miss my ex :/…
9. I'm fifteen and I'm not out and in love with my best friend. This has been an ongoing thing for almost two years, I feel like it's making me clingy and needy. Even though I don't feel right when I'm not with her, I need to get over this. Any advice?
10. My best friend insists that she is straight but then every time she gets drunk she starts hitting on this girl we both know and saying that she really likes her. I shouldn't be annoyed should I? But for some reason I am…
11. My asexual friend drunkenly came on to me again last night like she does often and she seems to enjoy it, just not sexually. Is it okay as long as she's consenting/having her own kind of fun or do I need to feel guilty because we had sex again?
12. Is there any place in this world for a lesbian who isn't a feminist? I read a lot about eighth wave feminism and I really dislike it. However people tend to, more than not, interpret this as me being hateful or brainwashed or whatever. What can I do?
13. My friend is engaged, but we fucked anyway. I have massive feelings for her and she says she has a crush on me too. Do I really have to let her go?
14. After eight months the sex has suddenly become mediocre at best. Is this a sign that it's all over?
15. Help me find a short haircut that will not make my mom cry?!
16. I informed 8-10 friends about a bbq/grad party for which I made organic gluten-free pasta w/ lactose-free pesto; yet no one showed up, even those who had RSVP'ed. This always happens! How do I not be such a loser?
17. I'm very self conscious about my body, because of my boobs. I'm fit, and a lot of girls want to hook up with me, but my boobs are different sizes. And its very noticeable without a shirt. How can I date somebody if I'm afraid of her telling people?
18. I feel like it might be time to propose…I love her&it's been like 2+ years, we've lived together for a year, her family&I get along great, etc..Only I also feel scary things like 22 is 2 young,I've never been with anyone but her&OMFG! thoughts/feelings?
19. I've just changed jobs from an awful boss to a really nice boss. but I still feel so tense about my job all the time. is this normal for new-dream-jobs? or should I maybe go see someone?
20. um, i feel like my gf doesn't wipe very well after she pees or wash very well and sometimes it makes going down on her not so fun. her hygiene is fine otherwise, she's just not thorough enough down there. how do i bring this up without embarrassing her?

Lots for you to think about. Take your time. As always, you're more than welcome to send your questions to Riese, Rachel or Laneia.