Hey! Welcome back to Drawn to Comics. I know I've taken a few weeks off, and that it's the first time I've ever done that in the three years of this column. I had a mental health scare, and I needed to be hospitalized. I want to send a huge thank you to my friends who put me in the hospital and who were there for me while I was there and who continue to help me and love me. I'm doing a lot of things to work on my health and safety, and one of the things I did in order to start my recovery was take a break from writing for a bit. I've still got a ton of work to do, and I want to say that if you think you need help, don't be afraid to tell people, don't be afraid to get help and don't be afraid to go to the hospital. I'm happy that I'm back here with you to talk about comics!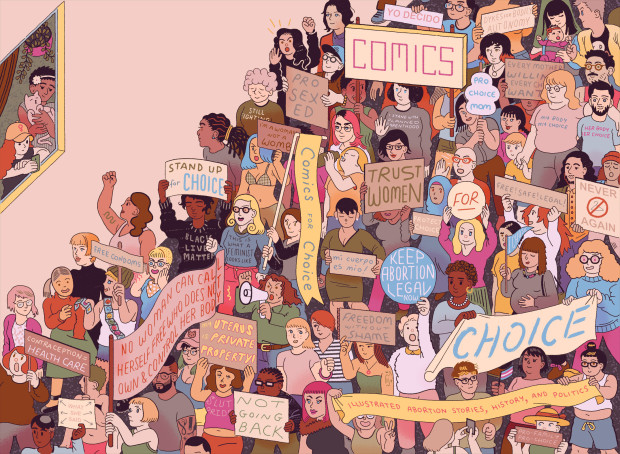 I'm especially happy that the first comic that I'm writing about now that I'm back is the anthology Comics for Choice, being published by Hazel Newlevant and co-edited by Newlevant and Ø.K. Fox. Comics for Choice, or C4C, is a comic anthology full of stories about abortion where the funds go to the National Network of Abortion Funds, so that everyone everywhere has access to abortions even if they can't afford it or don't have easy access. It's a vital service that is becoming more and more vital as Republican lawmakers across the country continue to try to restrict abortion access and reproductive rights.
If you'd like to buy a copy, you can head over to the Indiegogo page and donate or get a copy! If you donate $10 you get a PDF of C4C, for $25 you get a print copy (around $18 of that will be donated). If you donate $40, you can also get some of these absolutely amazing reproductive rights patches so that you can show off your opinions and demand that people have access to easy and quality healthcare and abortions.
The book is over 250 pages of black and white comics. It features 60 artists and writers and 41 stories, all talking about different perspectives on abortion. According to Newlevant, there are several stories in the anthology that are specifically relevant to queer readers. "Coming Out: A Texas Abortion Story" by Sam Romero and Erin Lux is about a queer Latina's experiences campaigning for abortion rights in the conservative state. "October" by Kris Louis is about a person realizing they are transgender at the same time they are pregnancy and the thoughts and feelings that come with that. "Other Options" by Emily Lady is about "pregnancy, adoption and genderqueer feels," according to the editor, and Autostraddle favorite Anna Archie Bongiovanni drew the comic "When It's Just a Job," which was written by an anonymous abortion doula and is about the shortcomings of reproductive care in America.
I'm lucky enough to be able to share "Coming Out: A Texas Abortion Story" exclusively with you! Head over to the fundraiser page and support today!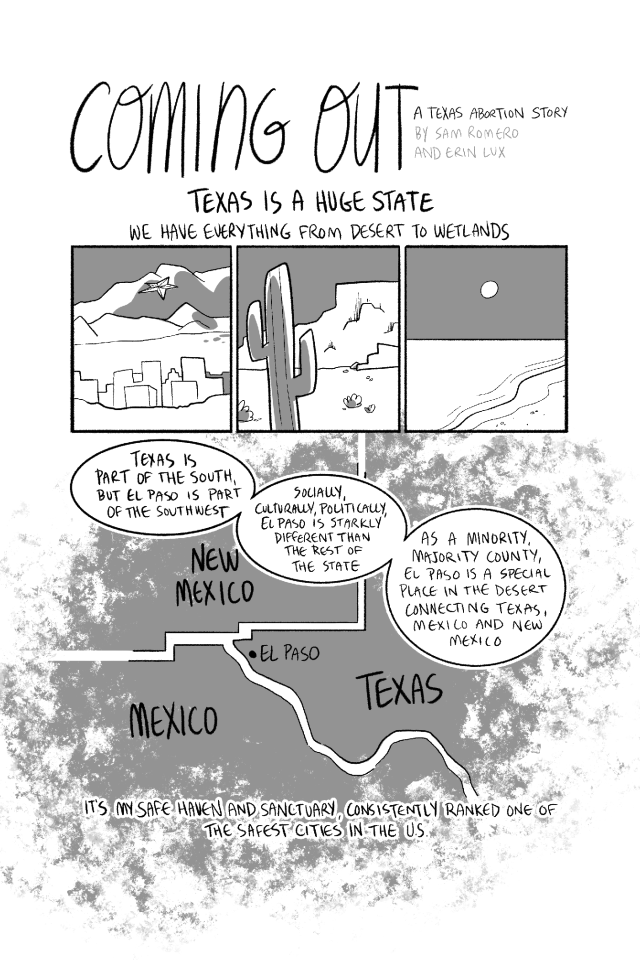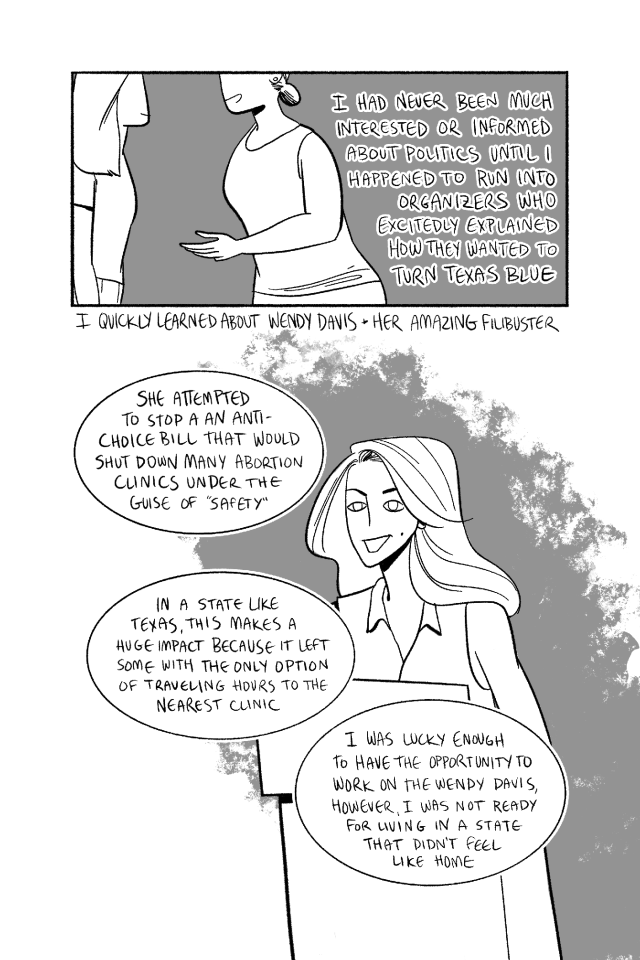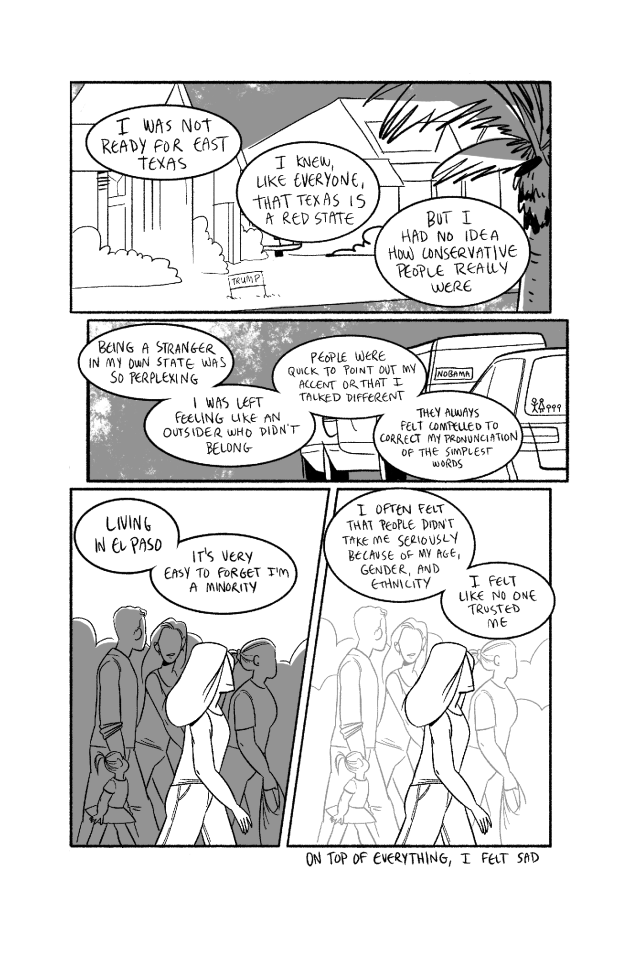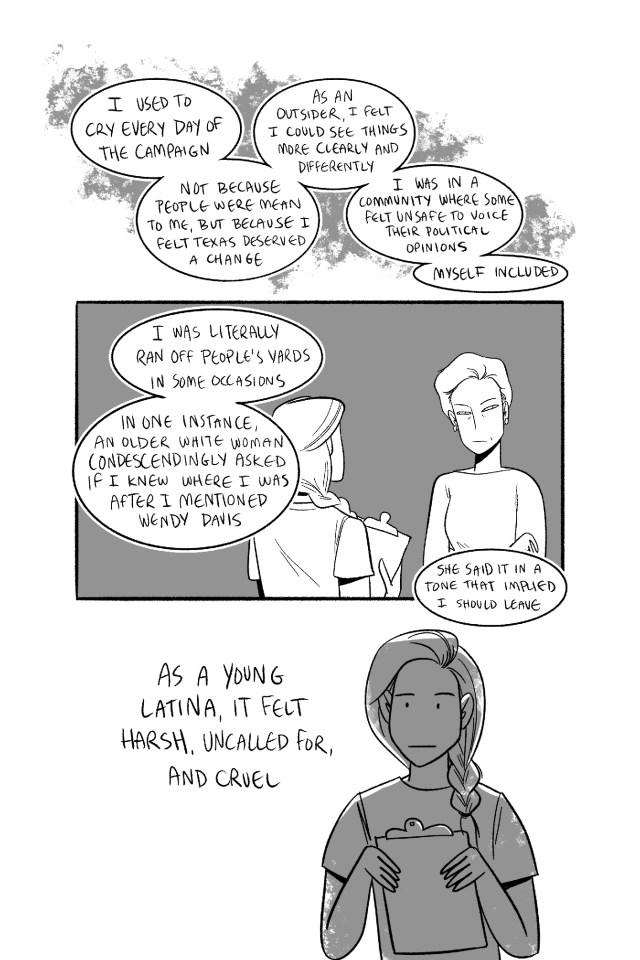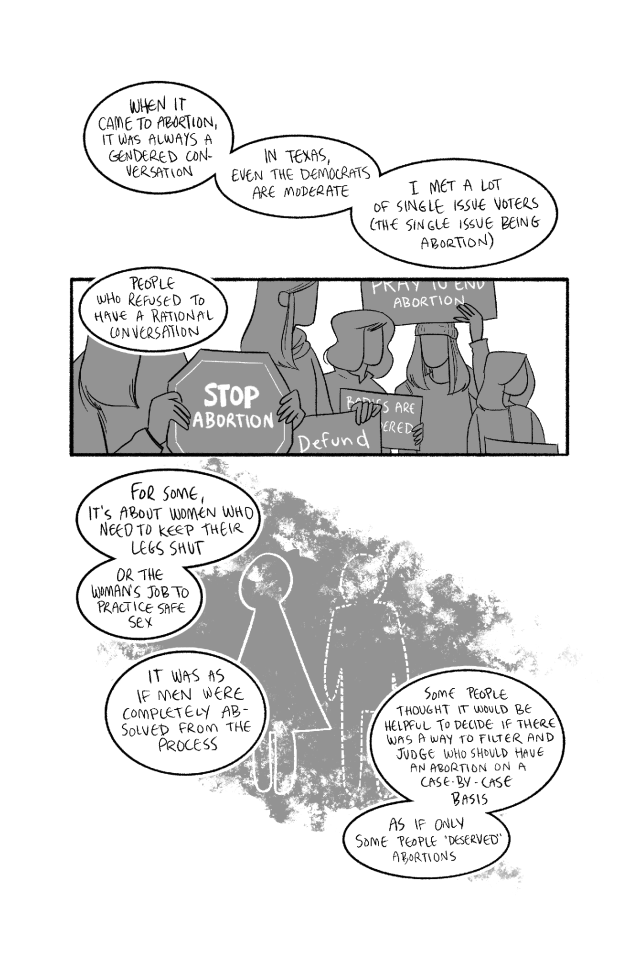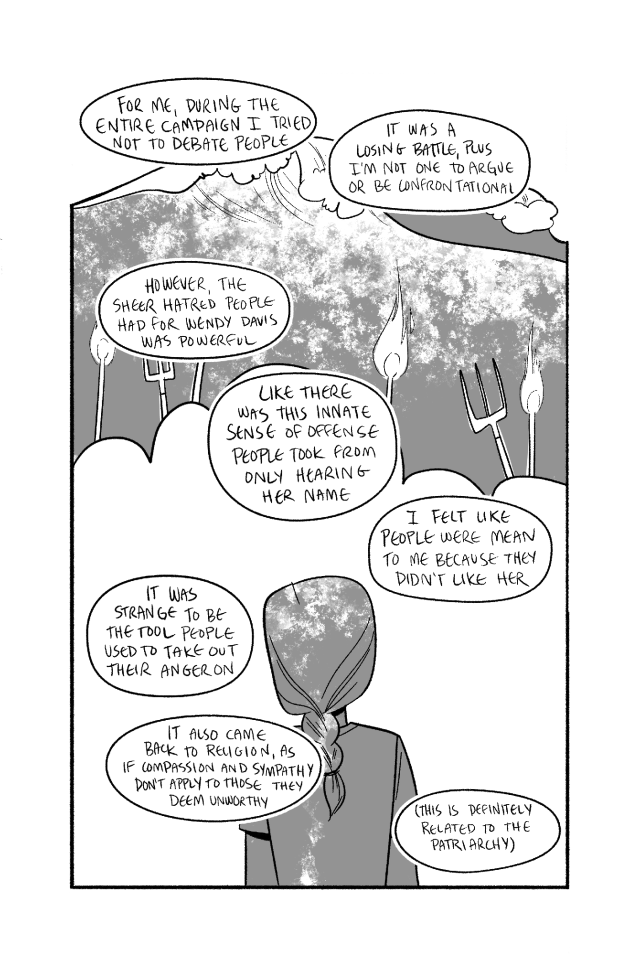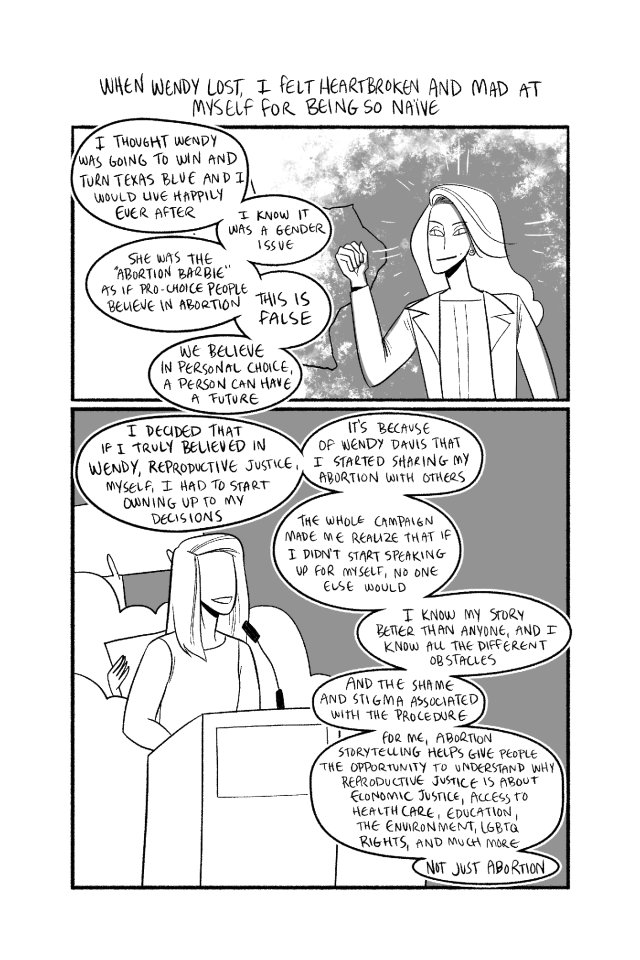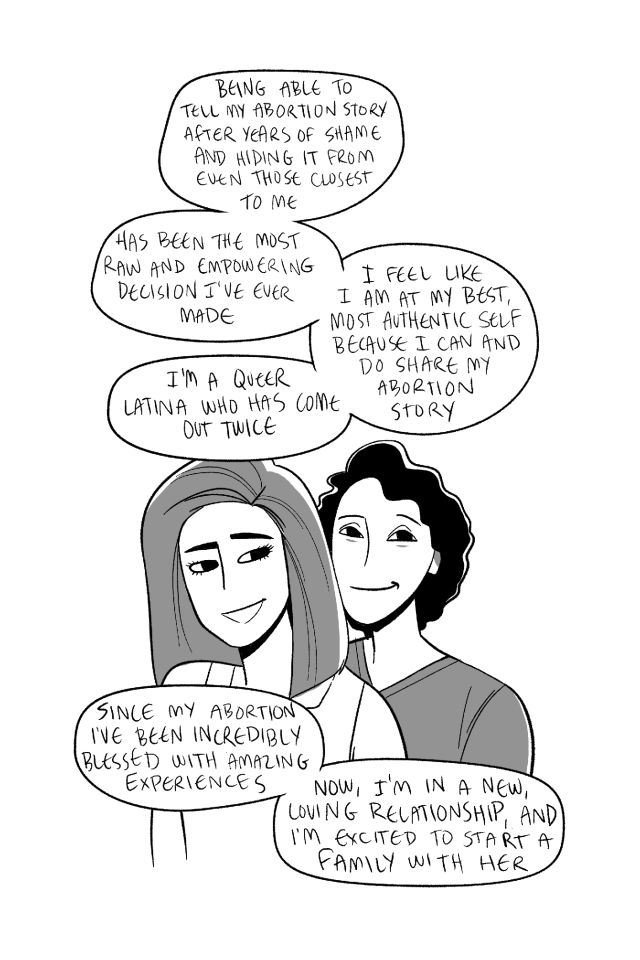 New Releases (June 21)
DC Comics Bombshells Vol 4 Queens TP
DC Super Hero Girls Vol 3 Summer Olympus TP
Harley Quinn Vol 2 Joker Loves Harley TP
Wonder Woman/Tasmanian Devil Special #1
X-Files Origins II Dog Days of Summer #1
Invincible Iron Man: IronHeart Prem Vol 1: Riri Williams HC
Spider-Gwen Vol 3 Long-Distance TP
Star Wars Doctor Aphra Vol 1 Aphra TP
Lumberjanes 2017 Special: Faire & Square #1
Tank Girl World War Tank Girl #3
---
Welcome to Drawn to Comics! From diary comics to superheroes, from webcomics to graphic novels – this is where we'll be taking a look at comics by, featuring and for queer ladies. So whether you love to look at detailed personal accounts of other people's lives, explore new and creative worlds, or you just love to see hot ladies in spandex, we've got something for you.
If you have a comic that you'd like to see me review, you can email me at mey [at] autostraddle [dot] com.