A few weeks ago I made a list of which female superheroes from Marvel and DC movies I thought would be the most likely to come out in the next year and a half. My gay psychic energy sent shockwaves through Hollywood and that very same week, the blog Manabyte reported that actress Shiori Kutsuna, who's character can be seen in the preview, is playing Negasonic Teenage Warhead's girlfriend in the upcoming Deadpool 2. A lot of people guessed that her character was Psylocke or Surge, but according to this blog, she's neither and her name is Yoiki. There are a few other details about the character on the blog report, but little is known about her character or what role she plays in the movie. This is all still purely a rumor, but it would make sense, and it would be an amazing move for this movie.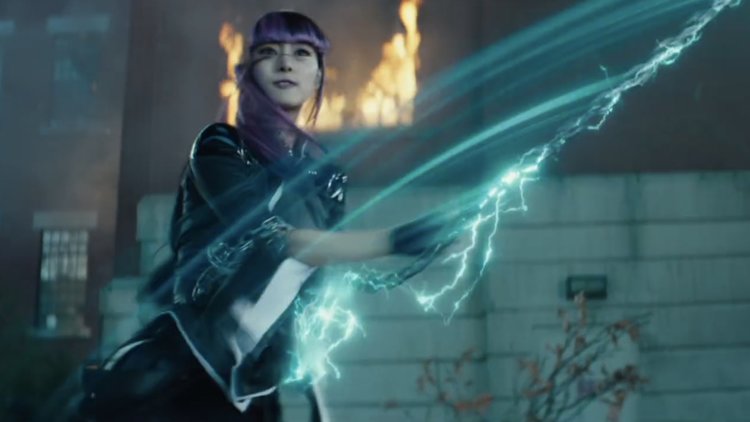 The Marvel and DC superhero movies have been pretty much teasing us with queer women for a few years now. As I mentioned before, several characters who are queer in the comics have appeared in the movies, and with Tessa Thompson's Valkyrie from Thor: Ragnarok, a scene showing her to be bisexual was cut from the final film. This could be the first time one of these movies keeps that part of the character in the movie. As you know, Brianna Hildebrand, the actor who plays Negasonic Teenage Warhead, is queer herself, and she somehow looks even more gay in this second movie than she did in the first one, so everything is set up for the character to be gay.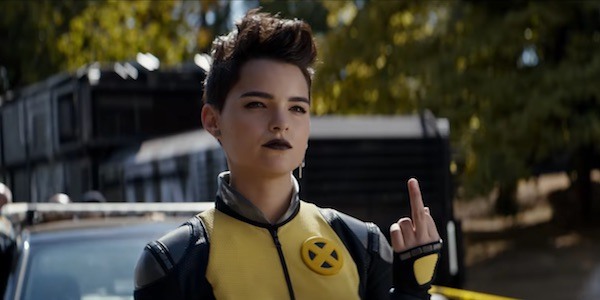 Now, I'd be remiss if I didn't mention Becky G as Trini in Power Rangers, who was the first queer woman superhero in a major movie. I absolutely love that movie and have written about it before. Having a queer Latina superhero on the big screen is a huge thing that cannot be ignored. There was a gay Latina super hero in a major studio movie. If you haven't seen it yet, go do it now. Unfortunately, while Power Rangers was successful, it was not successful enough for us to get sequels, so it looks like we've seen the last of Trini on the big screen.
I'm not going to lie. I think Deadpool 2 looks kind of amazing. Deadpool is far from my favorite character, but the first movie was mostly funny and had great action, and this movie adds in a ton of poc. Deadpool is fighting against Cable, a deadly mutant from the future, and assembles a team of mutants to help him face this major threat. On that team are returning X-Men Colossus and Negasonic Teenage Warhead, as long as a bunch of new faces. The one who looks like she has the most screentime is the luck-based mutant Domino, played by Zazie Beetz. Terry Crews as Bedlam, Lewis Tan as Shatterstar and Shioli Kutsuna as the yet-unnamed character round out the team of poc who join Deadpool in his fight. If Negasonic Teenage Warhead and Kutsuna's characters really are girlfriends, that could be my favorite superhero team of all-time. Deadpool 2 comes out May 18 and you can be sure that if there are lesbians in it I will confirm it on my twitter in the least-spoilery way I can think of.
New Releases (April 25)
Hack/Slash Resurrection Vol 1 TP
Jessica Jones Vol 3 Return of the Purple Man TP
Moon Girl and Devil Dinosaur #30
---
Welcome to Drawn to Comics! From diary comics to superheroes, from webcomics to graphic novels – this is where we'll be taking a look at comics by, featuring and for queer ladies. So whether you love to look at detailed personal accounts of other people's lives, explore new and creative worlds, or you just love to see hot ladies in spandex, we've got something for you.
If you have a comic that you'd like to see me review, you can email me at mey [at] autostraddle [dot] com.