Living as an adult whose parent died when they were a child can feel pretty isolating. My mom died 11 years ago, but grief is not linear. It pops up in all sorts of ways as life continues on: as I pass new life milestones, as I learn new things about myself, as I reach the age she was when she became pregnant with me — and approach the age she was when she was first diagnosed with the disease which she would fight for 15 years before her death.
The places where I've found the most catharsis and community around my mother's death are with other people who lost parents young. I've had epiphanies over Why I Am How I Am reading Motherless Daughters. I've read Cameron Post over and over again. I connected with Autostraddle for the first time largely because of Riese's writing about losing her Dad at a young age. In these books and essays, I've seen myself and broken that isolation.
So I heard about Brittany Ashley's new podcast, "Don't Tell the Babysitter Mom's Dead," with its first episode featuring noted bisexual and friend of Autostraddle Mara Wilson (whose book Where Am I Now? also beautifully describes her relationship with and losing her mother), I felt another sigh of relief, and another crack in my isolation.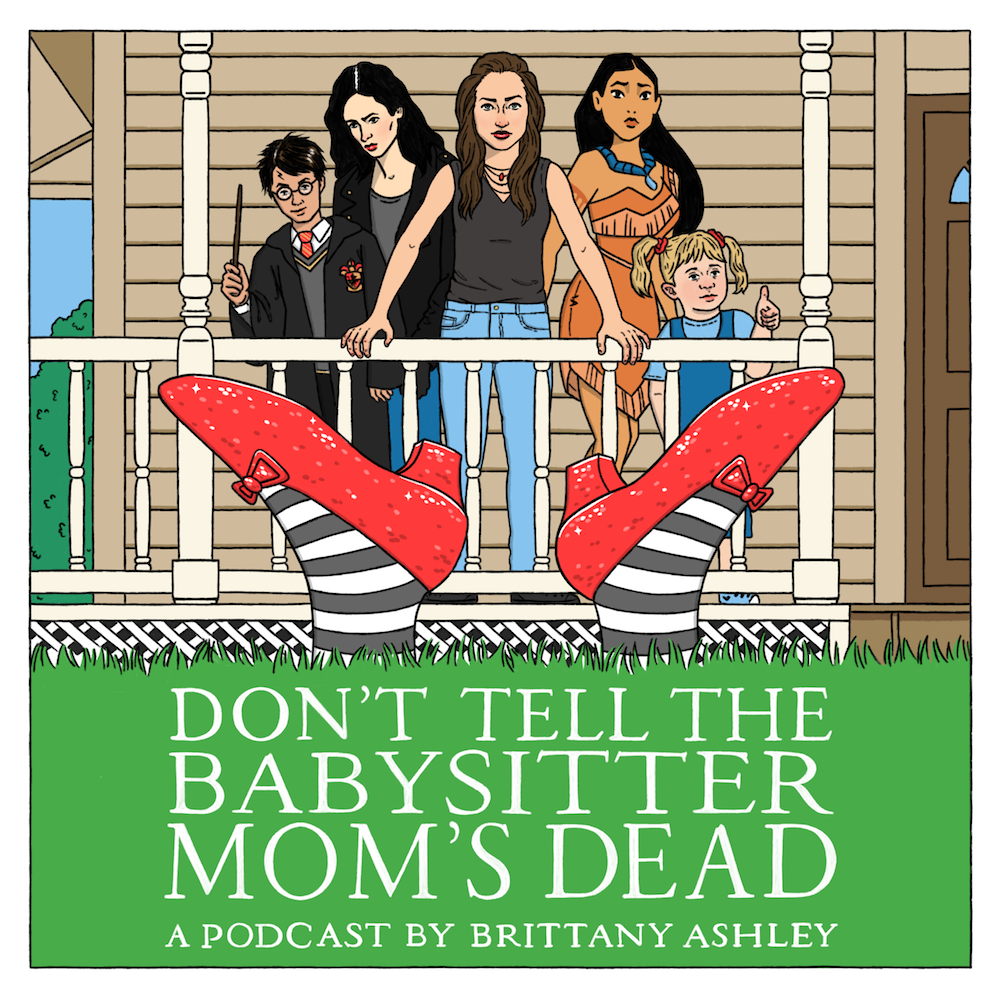 A queer lesbian LA-based comedian, Ashley is no stranger to podcasting — she's co-host of the Daria rewatch podcast "Sicker Sadder World," and the Angel rewatch podcast "Angel On Top." But the experience of losing her mother when she was six wasn't something she had gone near in her work: "It was only within the last few years that I've even thought about making some form of art about losing my mom," she told me over the phone soon after the first episode premiered. "I had always felt too personal for me; like I could talk about my gay identity and love and sex all day long, but tapping into that was always off-limits for me." After doing a video essay for Buzzfeed about losing her mom, Ashley started thinking about podcasting to hear other stories like hers.
The title, a play on the movie Don't Tell Mom the Babysitter's Dead, sets the tone for the podcast. "I think [the title] conveys that this isn't a very super sappy sad podcast," Ashley said. Yes, there is open acknowledgement that losing a parent never, ever gets easy, but that doesn't mean there isn't dark humor to take the edge off. To me, the title felt like an inside joke for every person who's had to protect someone theoretically older and more mature — a babysitter, a teacher, a boss, whoever — from information that might make them feel uncomfortable or sad.
The title also nods to the podcast format — each episode features Ashley interviewing a different guest, who shares their experience leading up to, during and since their mom's death, and then talks about a pop culture touchstone that they connected with around their mom's death. Mara Wilson chose Rugrats in episode one; and Zach Dressler picked Full House for episode two.
Ashley's closeness to the topic clearly allows her guests to open up in a way they might not to someone who doesn't share that pivotal experience. But one of the reasons why "Don't Tell the Babysitter" is so stunning is because Ashley lets herself disappear from the narratives her guests bring to the table. "I actually cut out a lot of me asking my questions," she said. "My first interview I had with one of my friends in an episode that hasn't come out yet, I almost felt like I ruined the interview by trying to engage too much with her. By the time I got to Mara, I feel like I had learned the best way to do it, which was to give her the platform and ask her questions to help guide the conversation, but for the most part to just let her speak and cut out anything I had to say — or only speak when spoken to."
I'm looking forward to making "Don't Tell the Babysitter" part of my biweekly podcast rotation, because I'm excited to connect further with Ashley's experience as another queer person who lost their mom. I hope Ashley doesn't steer away from conversations with queer guests to explore how queerness gets tied up with our relationships to our living and dead parents. Ashley told me about how this impacted her coming out: "It was very confusing, and hard to parse out if the excitement of having intimacy with another woman was based on my sexuality or based on my childhood not having that whatsoever," Ashley said. "And obviously it's because I'm attracted to women, but I think the question in there was what kept me unsure [for a long time]." I think people often treat this conversation as taboo, because the minute that anyone mentions how their parents' existence may or may not have influenced anything remotely related to sexuality, everyone around them turns into a Freud expert, so let's all roll our eyes at that and move along.
Ashley has plans to bring her own story out as the season goes on. "A lot of my experience losing my mom is trying to put together the puzzle pieces of who she was outside of just being my mom, because I have just kind of mythologized her as this angelic creature." So she recorded a trip home to talk with her mom's closest friends and family about the woman they knew.
"Don't Tell the Babysitter Mom's Dead" is not afraid to go to deep in its feelings, and it's not afraid to cut through the feelings with a joke. It's a beautifully produced podcast for anyone interested in exploring themes of family and loss, but especially for people looking to connect to another queer soul who lost their mom young.