This is a Special Guest Post by Krista of Effing Dykes ! Effing Dykes is a queer girl blog that's hilarious and smart and a little raunchy and WE LOVE IT. Probably wouldn't be a terrible idea to set aside some time and get sucked into an Effing Dykes wormhole, if you haven't already. Just make sure you come back here to read this post, because it's special, as aforementioned.

Hiya homos!
Will you close your eyes for a minute for me?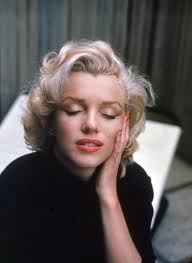 Mmkay.
Imagine that you're at a dinner party. It's at your house.
All your favorite people are there – the girl you're fucking, the girl you used to fuck, your best homo friends, and your best straight friends.
+
The conversation is lively. The wine is cheap and red. The kitchen smells warmly of garlic and everybody is making fun of the resident vegan. You're happy.
One of the queers makes a suggestion that you all go out for drinks after dinner.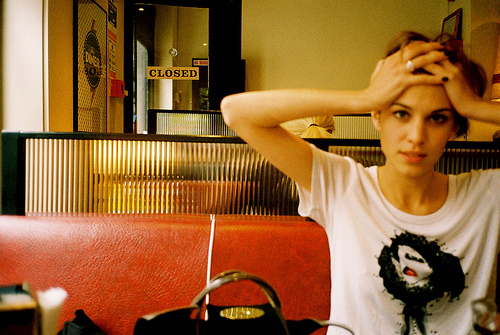 +
Yeah! Drinks! Everybody wants drinks.
And then…one of your straight friends says, "We should totally go. Let's go to a dyke bar!"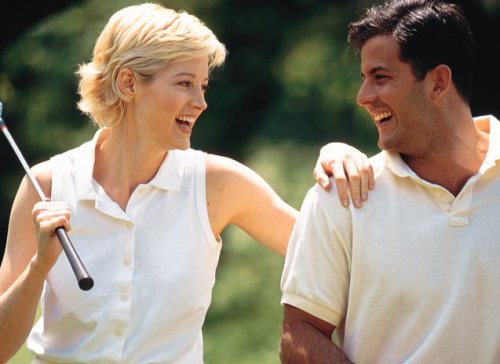 +
Schrreahccchhhh!!!
That's the sound of a record scratching.
+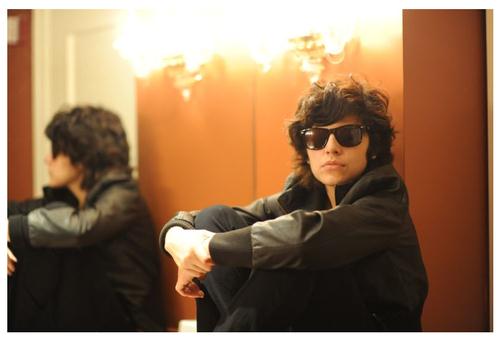 (via ohcardigan)
+
Dead silence.
+
+
Ok, open your eyes.
Lesbians, here's my question: Is it ok for straight people to use words like "dyke"?
(via ohcardigan)
Words that have historically been used as a slur against Our People?
Because I have to tell you something.
I have a major fucking problem with it.
(via nomoderngrrrl)
I try not to. But…I do.
It bothers me.
I toss around words like "dyke" and "faggot" and "queerass fucking nelly" with the casualness of a young lesbian who has grown up taking her freedom for granted in a tolerant-ish world – a world where I don't have to hide my sexuality; a world that thousands of lesbians before me struggled, fought, even died to make possible.
Women were (and still are): assaulted, raped, beaten, killed, cut off from their families, and declared unfit to raise their own children – all for being openly gay.
+
Long before I was born, there were angry dykes with signs.
Working for the common good! Working so that, 30 years later, my lazy ass could get laid.
And everybody would think it was trendy.
(via lesfemmes)
But hey: Why should I be able to say "dykewp_postsand not my straight friends?
No matter how long we've known each other?
No matter how cool-and-totally-down-with-lesbians-some-of-their-best-friends-are-lesbians they are?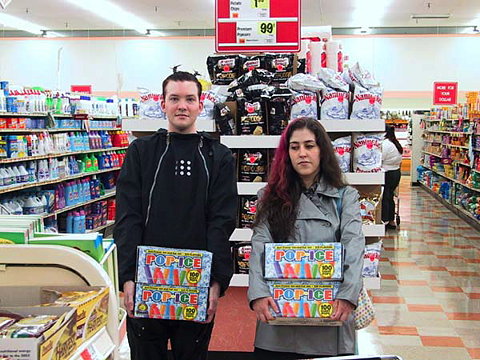 Because I'm a dyke. I'm gay as fuck.
A gay lady.
My cultural history lies with the people wearing too much body glitter and singing "I'm Gonna Wash That Man Right Out of My Hair".
Is it wrong to think of straight people saying "lezzie" as the same as white people saying the n-word? Or Christians making a Jewish joke?
I really want to know what y'all think here.
Am I wrong? Am I a knee-jerk-politically-correct lesbian?

(via dykestowatchoutfor)
Help!