You may recall from past episodes of "What The Fuck Is Happening With DADT" that the Democrats had tied the repeal to a defense authorization bill that would have given the army money it (ostensibly) needed. You may also remember that the Republicans (by which I mean John McCain) still filibustered it, because he hates thinking about gay people in uniform even more than he loves funding wars. Also, Defense Secretary Robert Gates told reporters in Australia, "I would like to see the repeal of 'Don't Ask, Don't Tell,' but I'm not sure what the prospects for that are. We'll just have to see."
This article from Salon says, among other things, that "the first instinct of your Democratic congressional leadership is to avoid accomplishing anything during the forthcoming lame duck session, so it looks increasingly like they'll remove the repeal of "don't ask, don't tell" from the bill."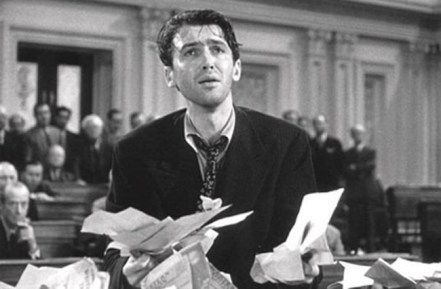 I had no real commentary on this, because it is just too discouraging and stupid and awful for me to form thoughts. Jesus Christ. I don't know what to tell you. Take your feelings about this and multiply them by the time it took you to vote on Tuesday plus your copay per doctor's visit (assuming you have insurance) and then divide by the number of times you can listen to Ani's "Hello Birmingham" or alternately "Coming Up" in one day. Then lay on your floor for a while, see if that helps.
Anyways, here's what Salon said yesterday:
The White House, to its credit, confirmed yesterday that it would really like Democrats to repeal that horrible policy before the end of the year. Should Congress fail to act, the logical next step would be an executive order ending enforcement of the policy. Whether deliberate, process-respecting Obama would dare end a discriminatory policy by fiat is an open question. But if he doesn't, the policy will just … remain in place, as a new Congress worries about taxes and repealing Obamacare.
However, yesterday Harry Reid and two other democratic senators pledged publicly that they remain committed to a repeal of Don't Ask Don't Tell. Today Harry Reid affirmed his support for a repeal of Don't Ask Don't Tell ON TWITTER, saying, "I stand by commitment to repeal Don't Ask, Don't Tell."
So. There you have it.