We had a lot of feelings today when that Don't Ask Don't Tell shit happened and we thought the best way to express these feelings was through art. The power of art is a powerful power, just like the power of assholes. Namely, John McCain. And his bullshit. He's got a lot of power going on there.
In this photograph, John McCain is giving what is known to be a 'shit-eating grin' but without showing his teeth. That's how the ancients do it.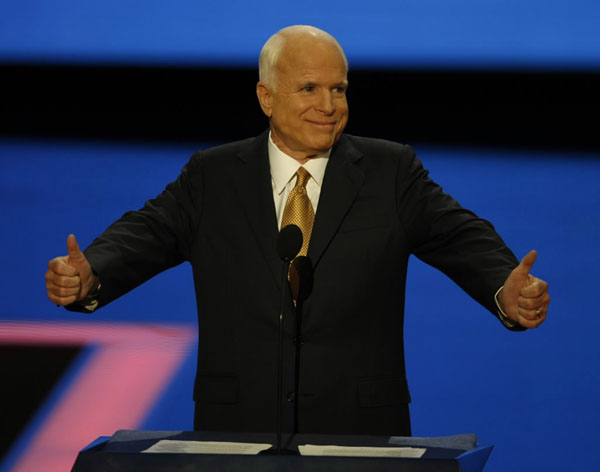 So everyone from the team was invited to demolish a photograph of John McCain. We might be adding to this post as we acquire late submissions. Look forward to that.
"Thumbsy" By Rachel (Senior Editor)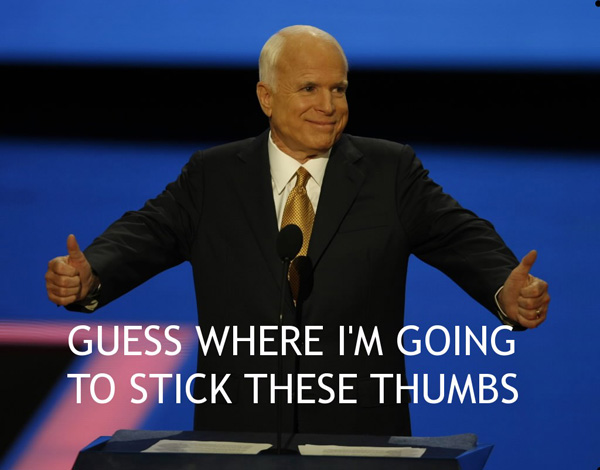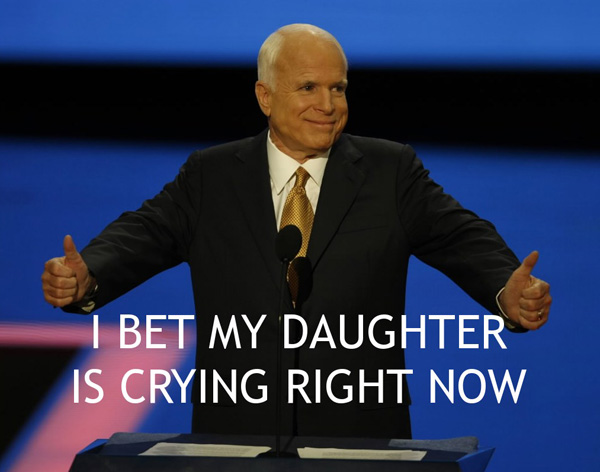 "gaahhhhhhhhhhh" by Riese (Editor-in-Chief):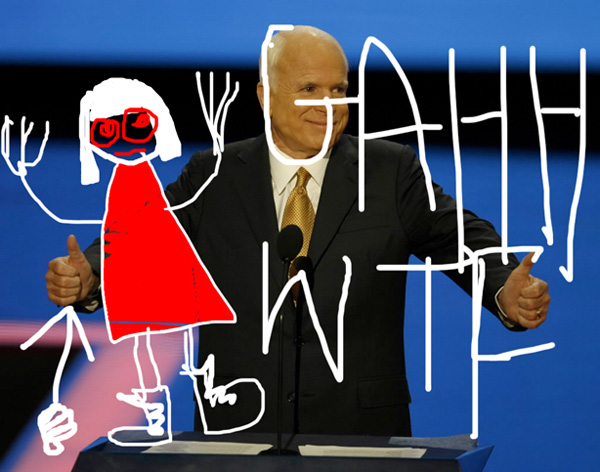 "McCainzertits" by Alex (Design Director)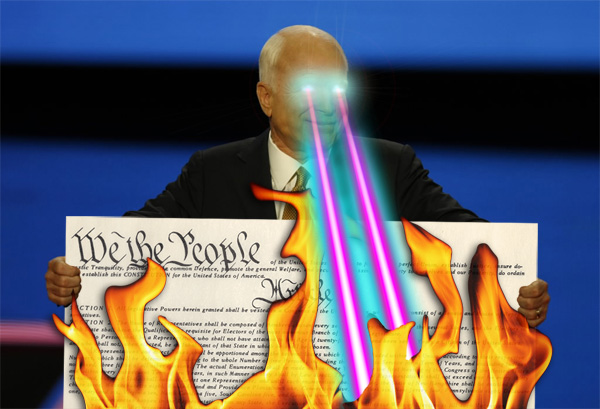 "ALL the puppies" by Becky (Style Editor)

"John McCain is a polesmoker" by Julie & Brandy (Webstars)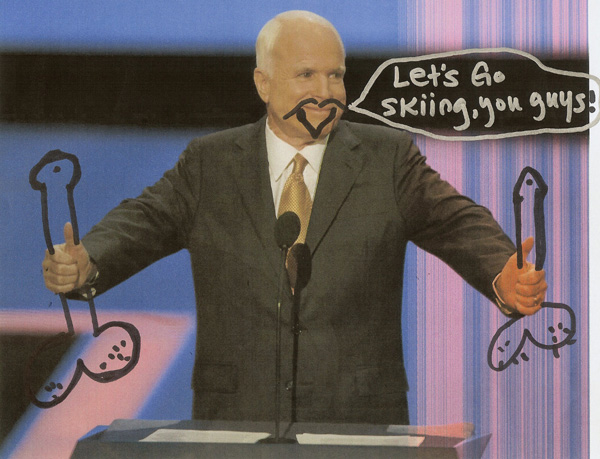 "Homophobesaurus" by Robin Roemer (Photoblogger)

Bird Lobotomy & Spirited Animals by Laneia (Executive Editor)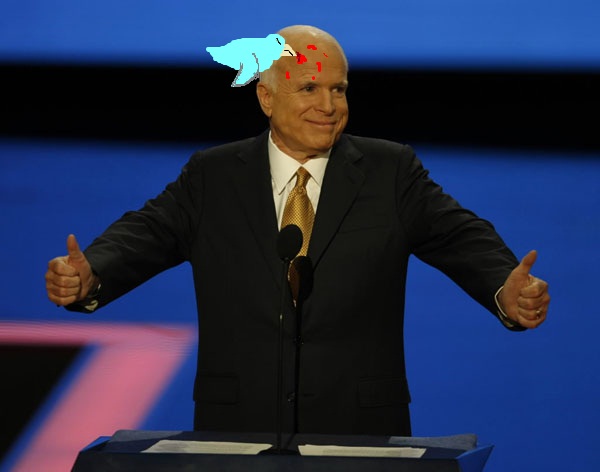 Douche University by Taylor (Tech Editor)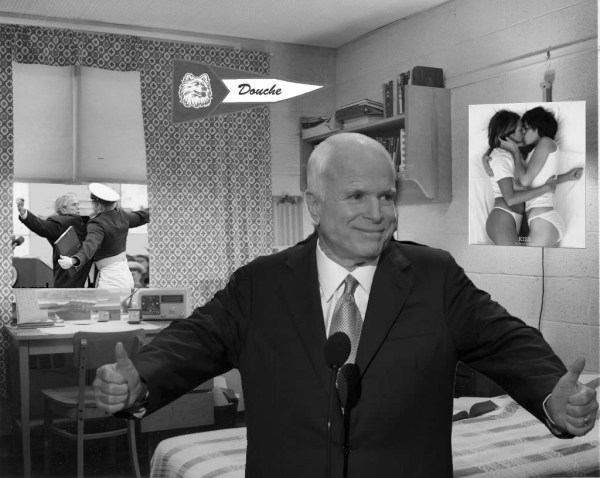 Relevant Cultural Reference by Crystal (Music Editor) & Naomi (Lesbian)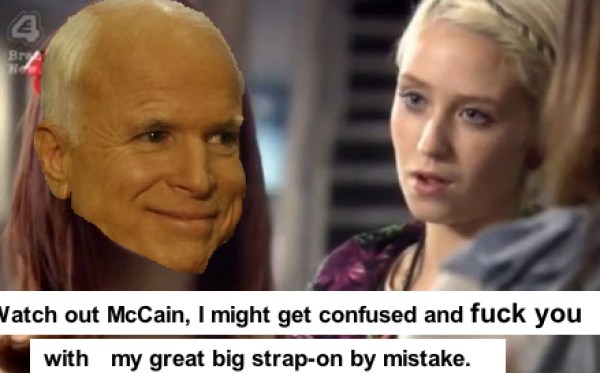 This Guy by Emily Choo (Intern)