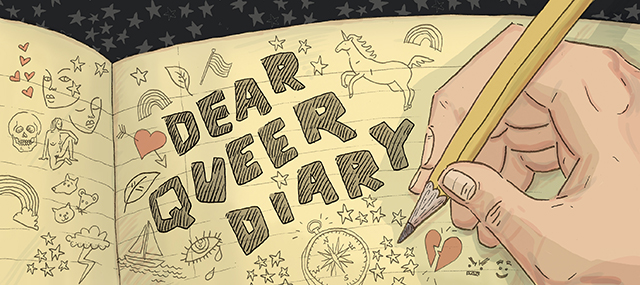 My grandparents kept track of their travels on an enormous, faded map of the country. It hung on the wall of their living room, where the map stretched from California, just above the lamp, across to Maine, which was positioned over the old brown sofa. My grandfather used red, green, and blue pens to mark the routes they had followed on their many cross-country drives, penning the date of the trip next to each wandering line of highways and scenic routes. For him, this was a kind of travel journal, a way of recording their many car trips as my mother and her siblings grew up, moved away, and started taking trips of their own.
In a just over a week, my girlfriend and I will be hitting the road (or, more accurately, the transatlantic airways) on a trip that wouldn't fit on my grandfather's map. Our line stretches all the way to England, where we plan to visit our college roommates, gaze upon attractive historic castles, and eat some serious scones. I would like to say that I will be journaling every step of our journey in a beautifully crafted, appropriately themed notebook. However, I'm not exactly sure of what my journaling plan will entail.
In kitschy bookstores and gift shops, I spend a lot of time looking through travel journals—fancy ones with maps embossed on their tastefully muted covers or adorably hand-illustrated versions that prompt you to record a favorite sunset or a favorite sandwich from each stop on your trip. I love the idea of journals like these—neatly themed and ready to be filled from cover to cover with all of my fabulous adventures.
Once, I had one of these lovely little travel journals. It was a gift from my mother, who presented me with a map-covered Paris-themed journal before my first trip to France, which I took with my best friend's family in the summer before I started high school. I wrote in that notebook every day of my trip– due in no small part to the need to take some alone time in the midst of the awkwardness of traveling with someone else's not-entirely-harmonious family. But unless I was a young Proust (I wasn't), there was no way in the wide world that I could have filled up that entire journal during one ten-day vacation, and once I got back to the U.S. of A., it seemed strangely anti-climactic to record the details of my suburban summertime in my Parisian notebook. I returned to my old journal, leaving its more metropolitan cousin to sit, 70% empty on my bookshelf.
That's the thing about pretty travel notebooks. They have high expectations for you — or so I imagine. They make me feel compelled to include a truly nauseating degree of detail: every item that I ate, the route we took from point A to point B, or exactly what the cute girl in the museum said before walking into the portrait gallery. And in the midst of a trip, there isn't always time for that.
In reality, most of the best journaling I have done while in transit has actually taken in place in my regular old black softcover notebook. While it doesn't have the same thematic charm as an official travel journal, it also doesn't come with the same heights of expectation. In my comfortably tatty black journal, I can write a few bullet points or an address, a few elaborate entries about my journeys, and then return to the quotidian without feeling like I am disappointing anyone.
Traveling alone during my semester abroad, the aforementioned Moleskine was my only companion in a series of hostels of varying quality. I scribbled about historic landmarks, strange encounters with locals, and my desire to write the scripts for audio tours. I wrote while I ate cobbled-together meals of hummus and digestive biscuits. I wrote to assuage the strange, unending quiet of multiple consecutive weeks spent mostly in my own company.
By contrast, I don't expect to get very much journaling done on this trip. The purpose for my long flight is spending time with real live people, after all, and while there may occasionally be time on trains and buses, I anticipate that we will use that for sleeping more often than we will use it for writing. That's okay with my humble little black notebook. It can appreciate a quick note here and there, a three-week-late recap, or a smear of jam that commemorates the time we ate toast at four in the morning.
When I get back from my trip, I will be happy to flip back through one or five or fifteen or fifty pages — however many I happen to get to. The rest I can write down later — or I can remember as lines on an enormous, wall-sized map like my grandfather's.
How do you document your travels, my dearest queerest diarists? Do you have tips for me as I pack my bags for some transatlantic journaling?
---
Dear Queer Diary is a column about the joys (and occasionally, the pains) of journaling. We crack open our tiny notebooks and break out the rainbow-colored pens on the regular, so get ready to limber up your writing hands and document all your beautiful feelings!
Header by Rory Midhani