This past week I had the pleasure of accompanying LA-based Stuzo to New York Fashion Week's largest queer fashion show, iD, presented by dapperQ. iD's mission is to "celebrate the rich and diverse identities of the queer community and our contributions to fashion and style on the opening day of NYFW." Stuzo's mission is "to create a space in the fashion world where all are welcome without judgment. Most of our pieces are unisex or genderless as we prefer to call them because clothes don't have any organs last time we checked. 'Men' wear 'women's' clothes and 'women' wear 'men's' clothes, get over it! We are inspired by love, people and life. Whatever shape or form you choose to exist in, we celebrate that!"
So it was a match made in heaven.
First order of business was to explore with some of the team while designers Uzo and Stoney went to Ikea to get supplies to build their pop-up because they never stop working.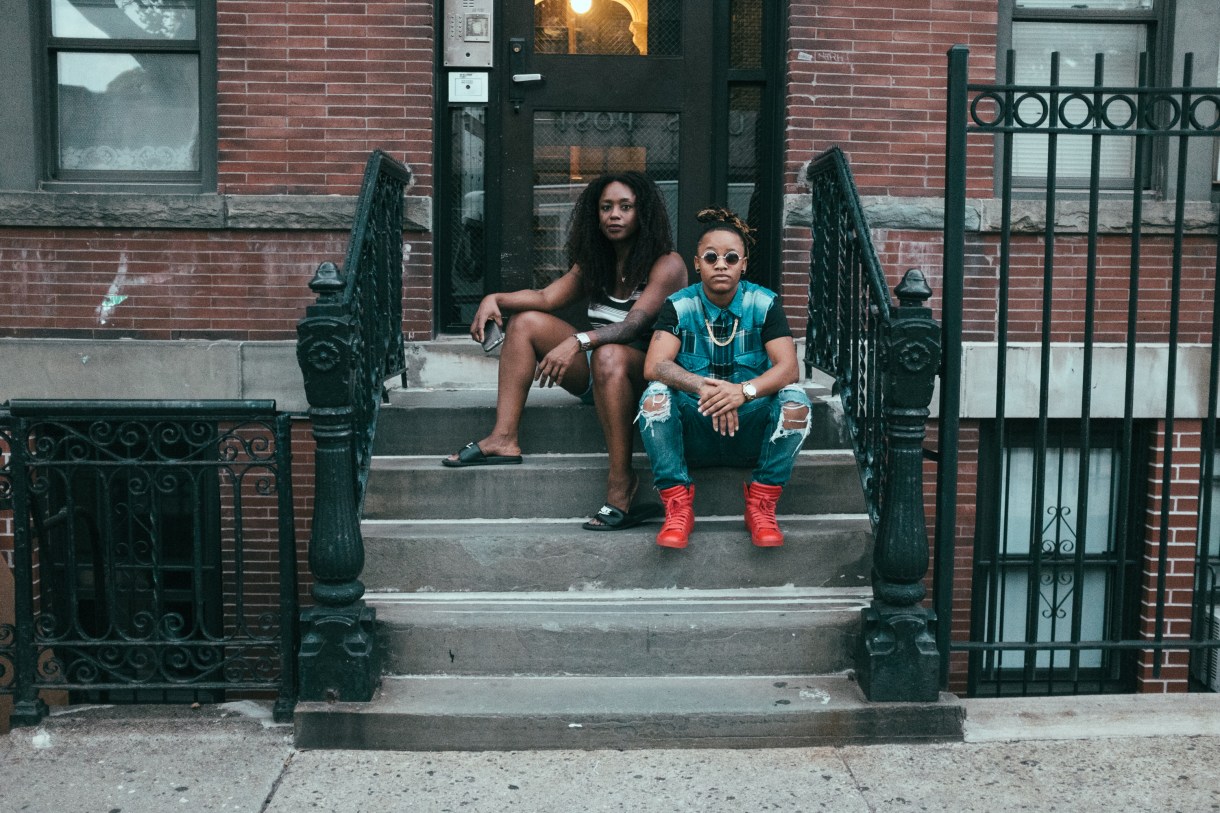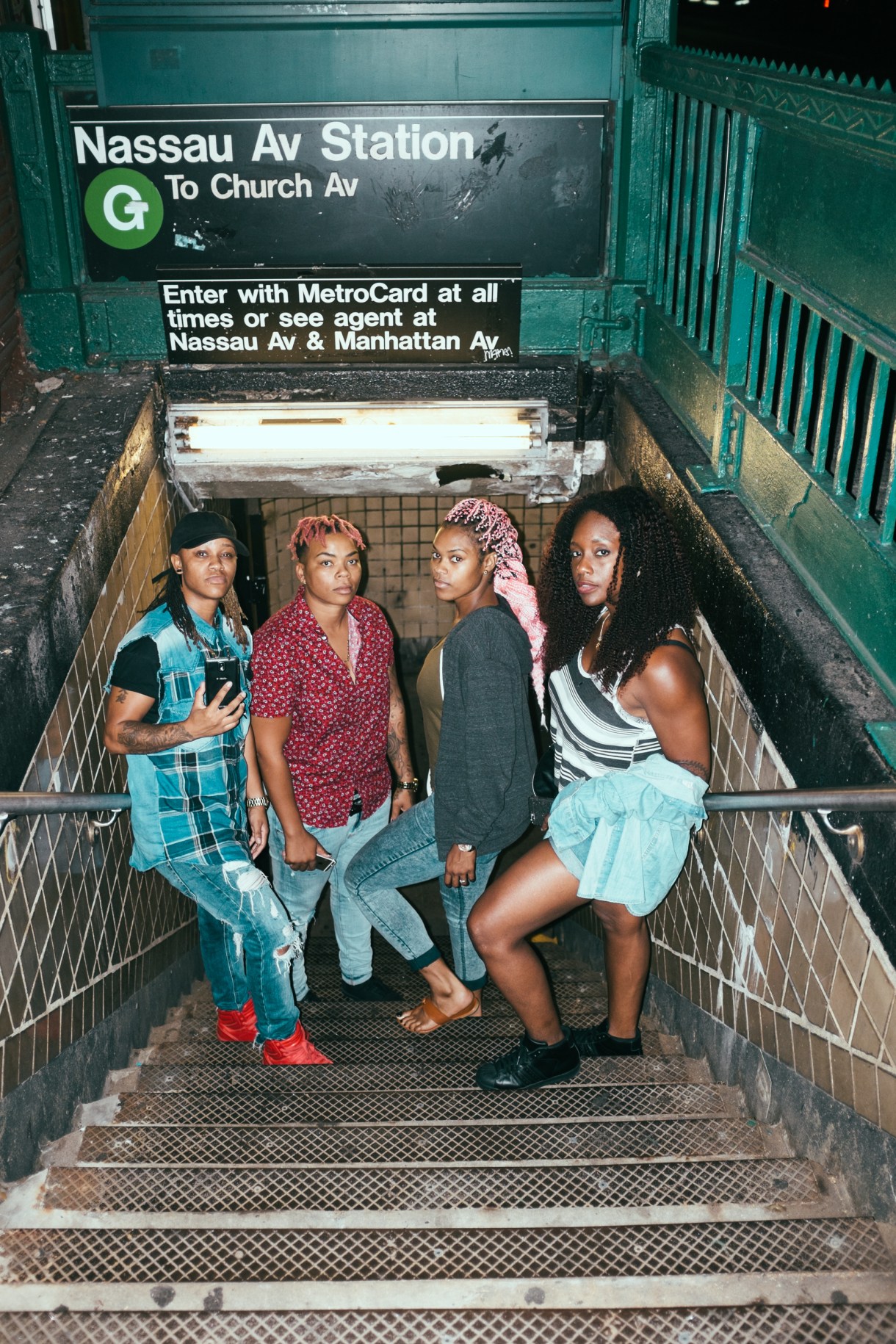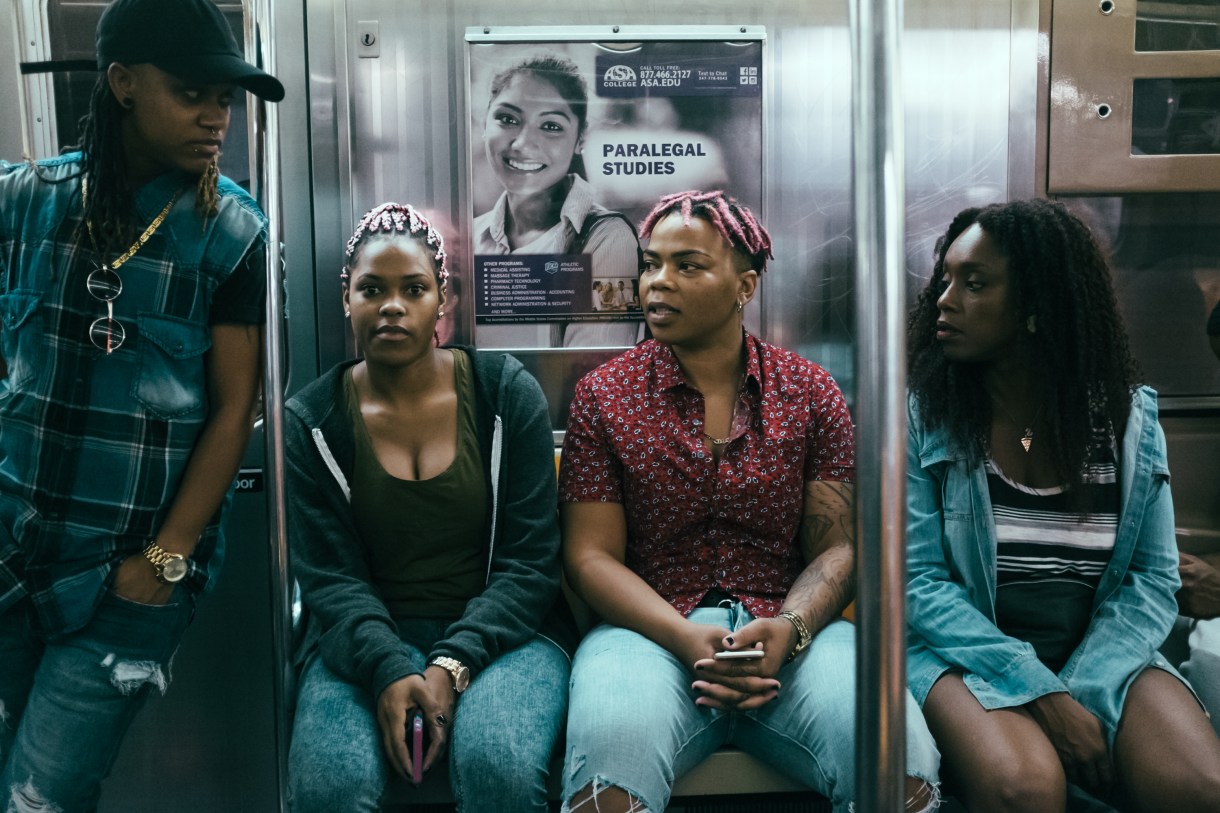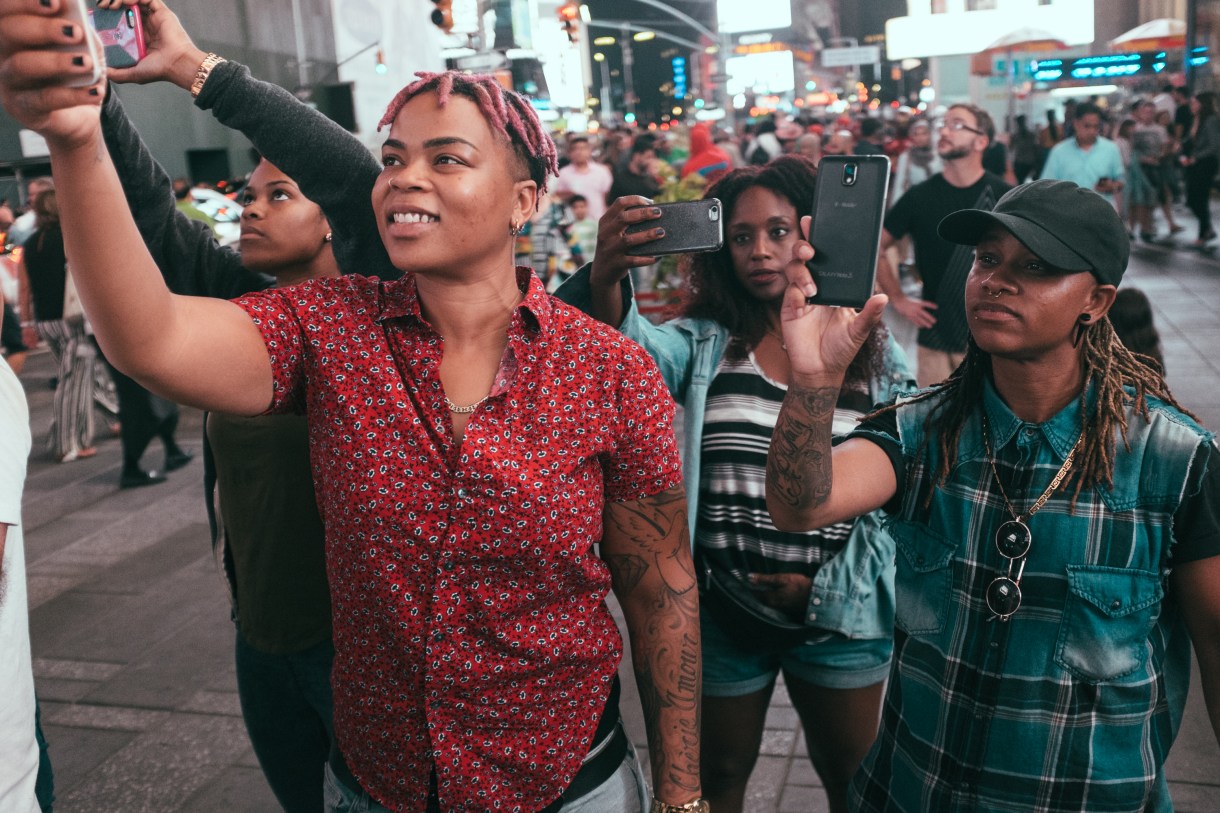 In the morning we hit the ground running.
Set at the Brooklyn Museum, this is the third year for the show and the first for Stuzo, which is a huge deal because "Although [they are] based in Los Angeles, our hearts beat to the drums of the big city of New York!"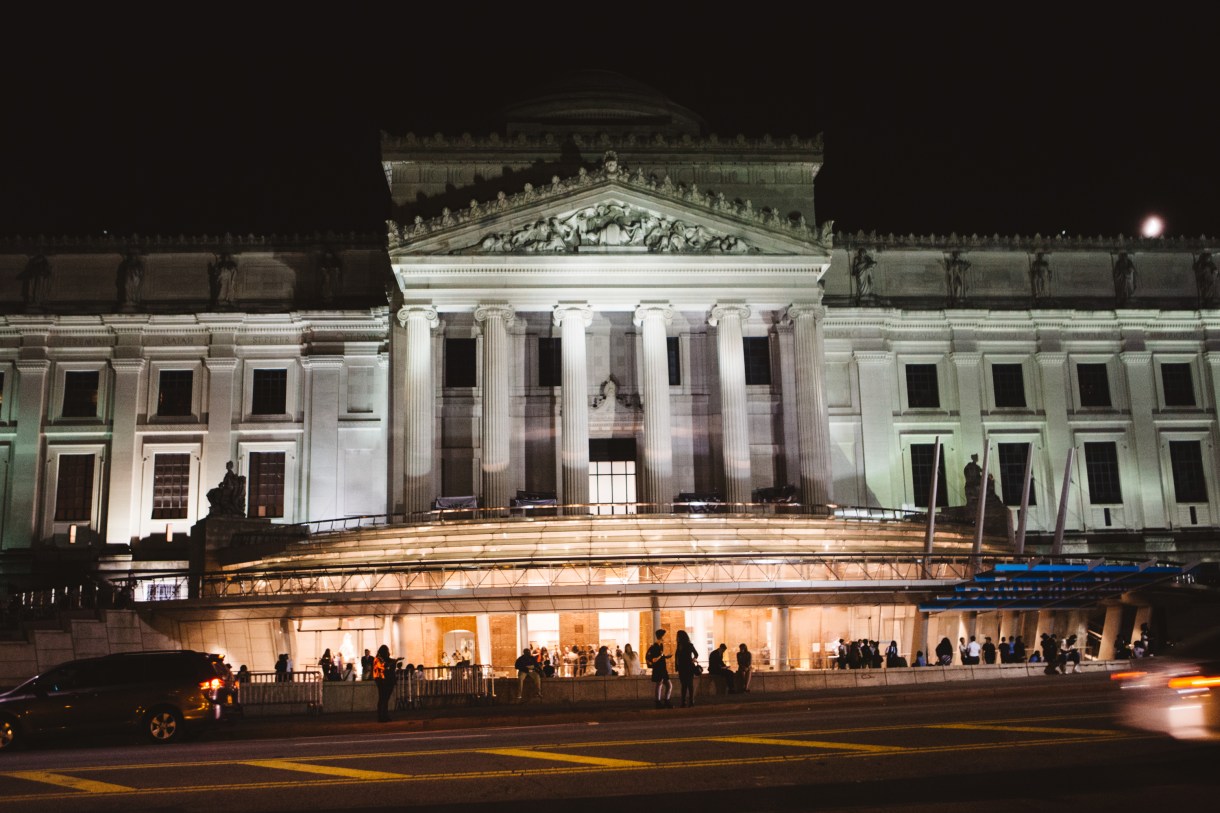 First stop: make-up by Lexi Morin.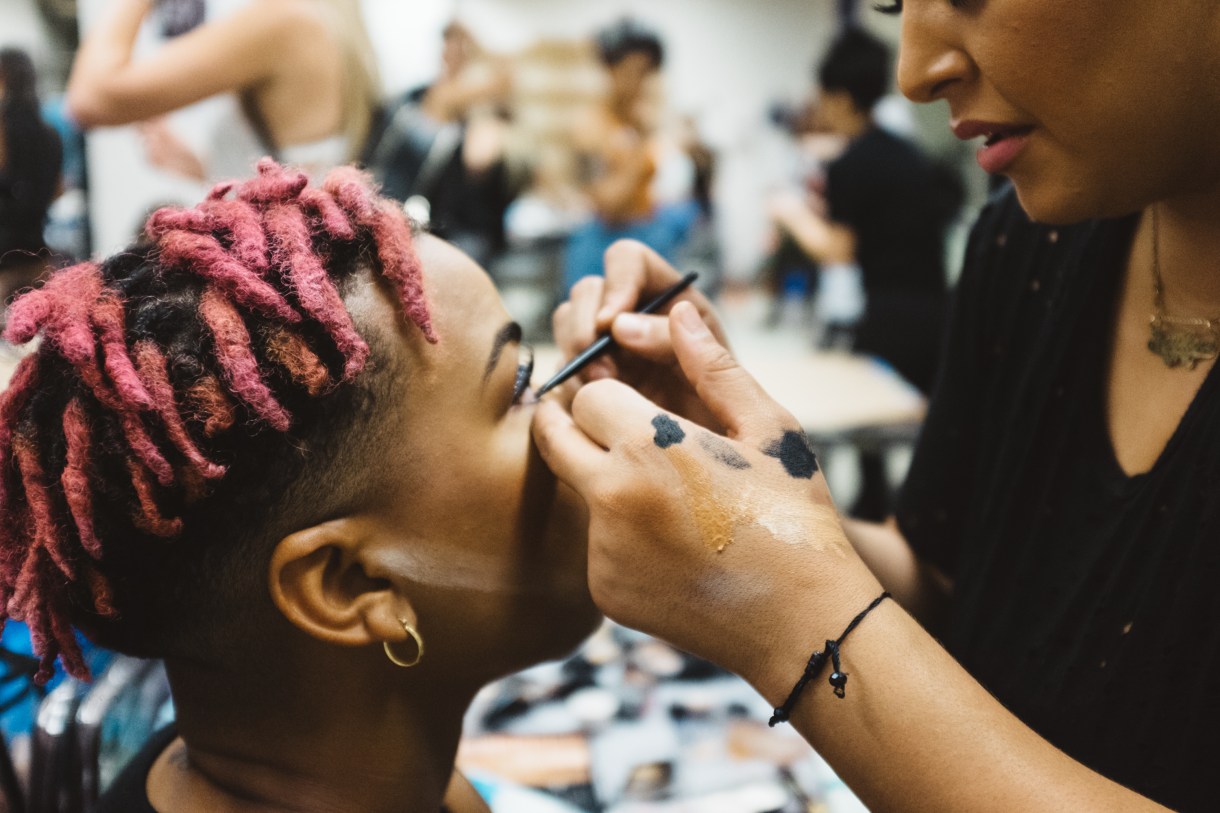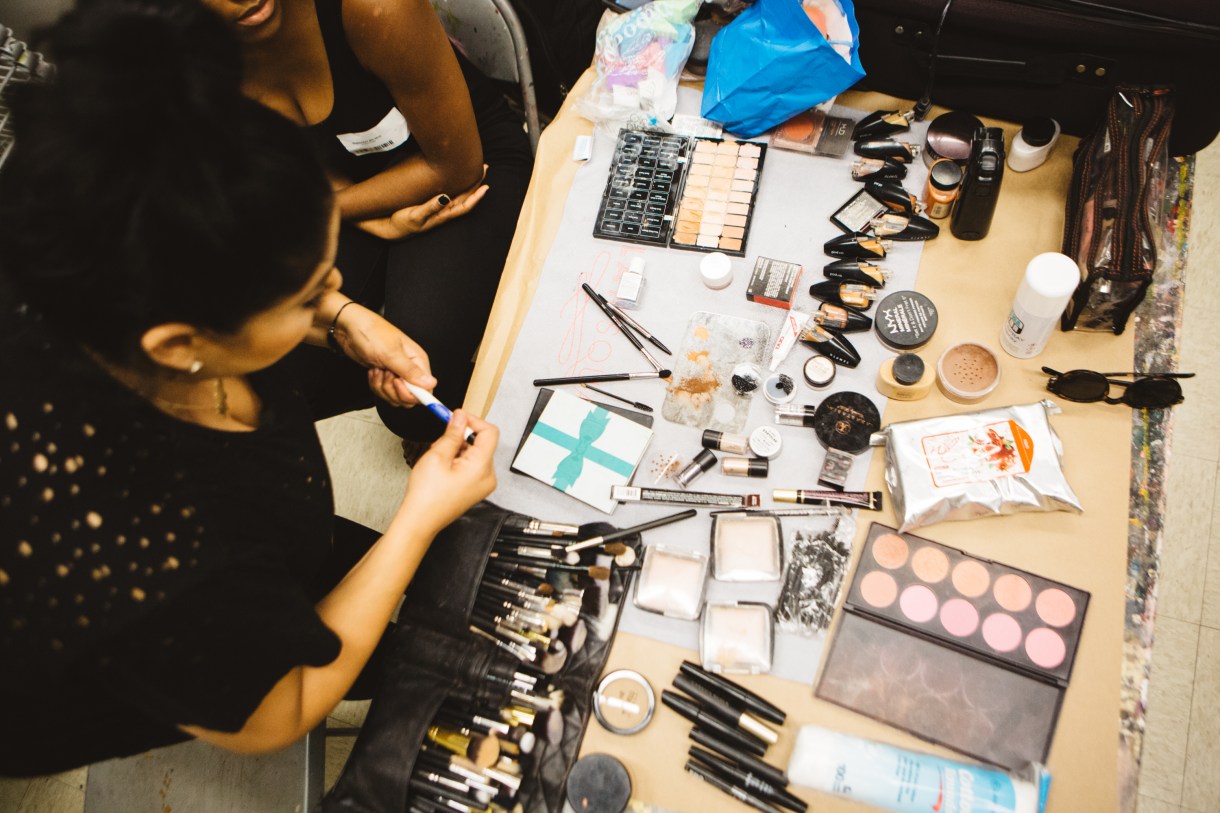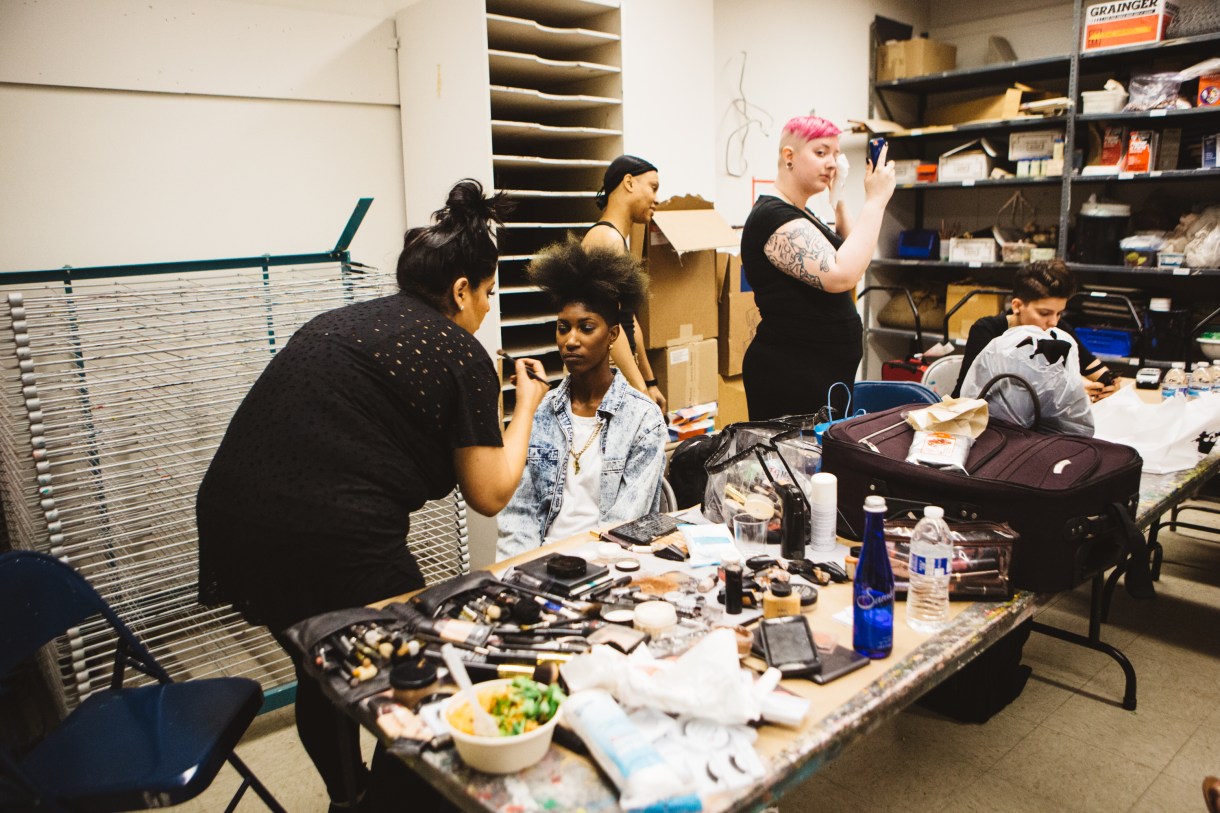 And nails by Jazzmyne Robbins.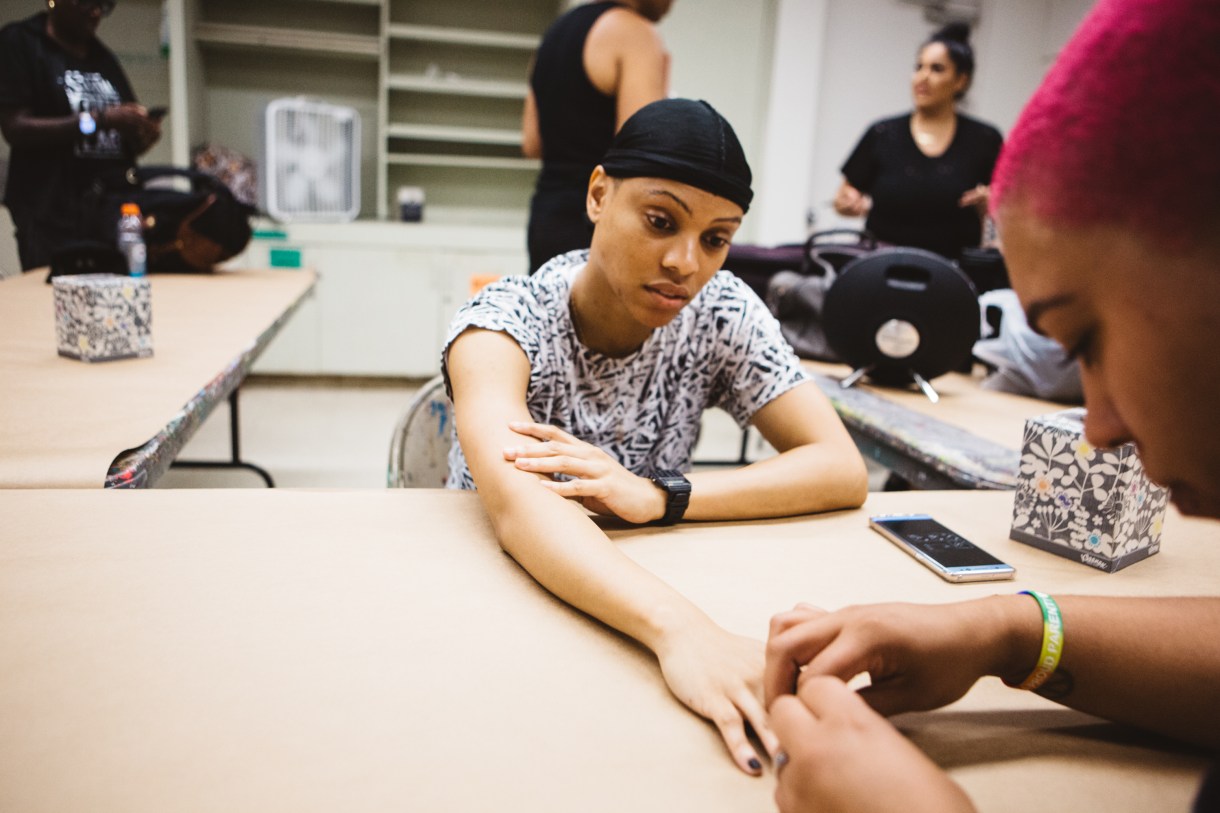 And lots of waiting.

While superhumans Aries, Kash, Alyssa and Denise set up the shop.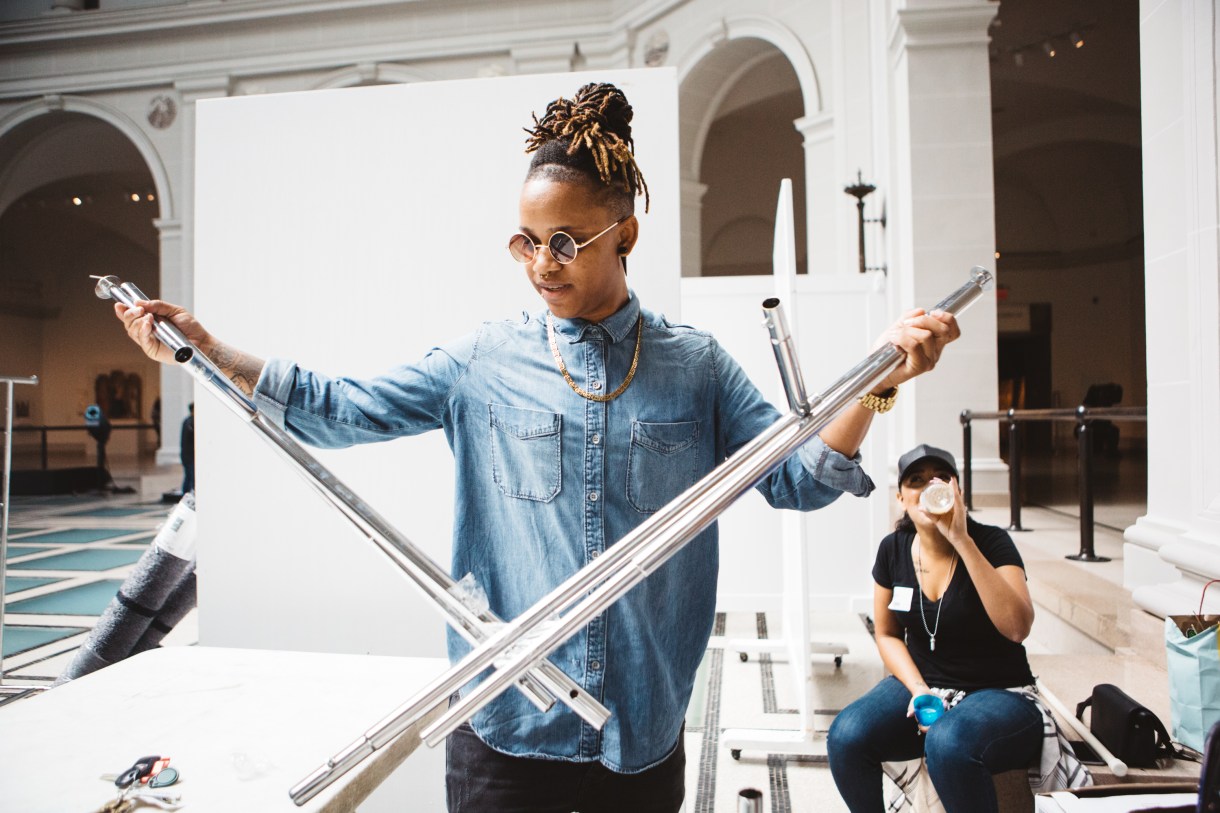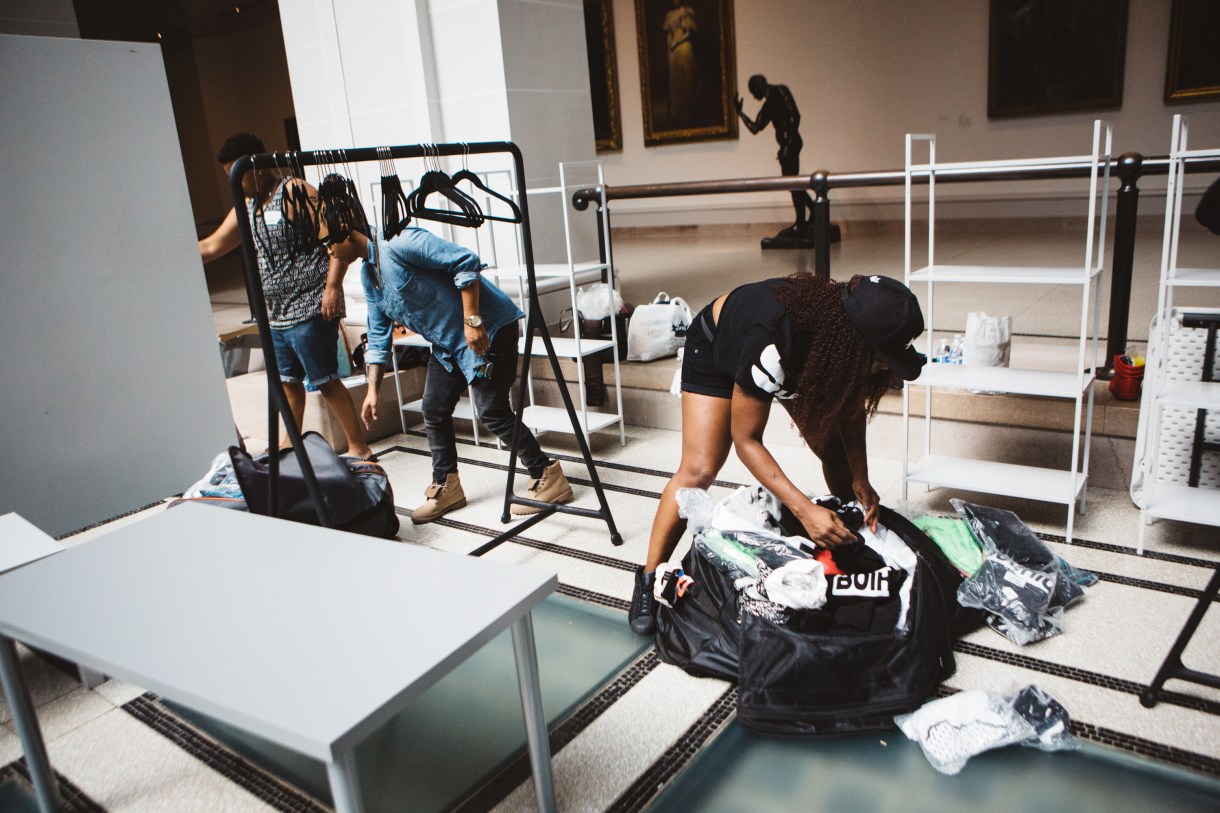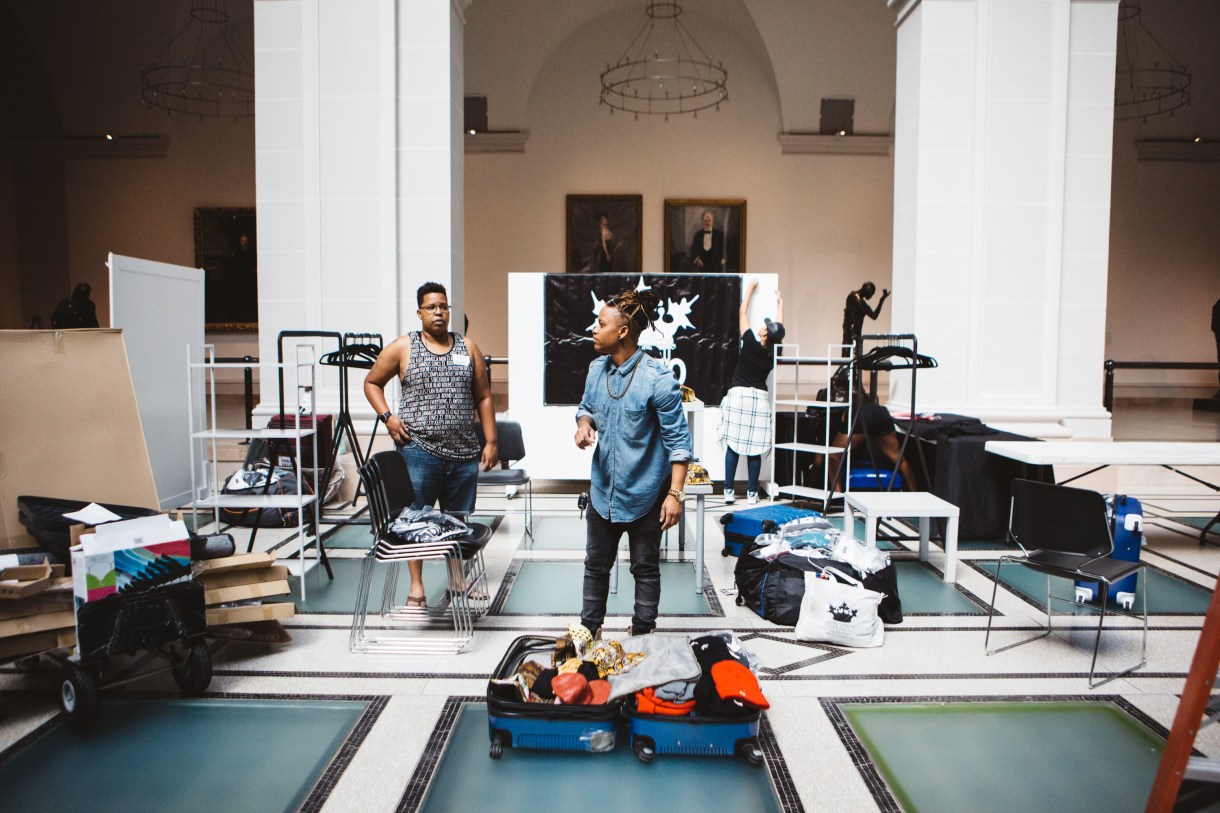 Meanwhile there were fittings.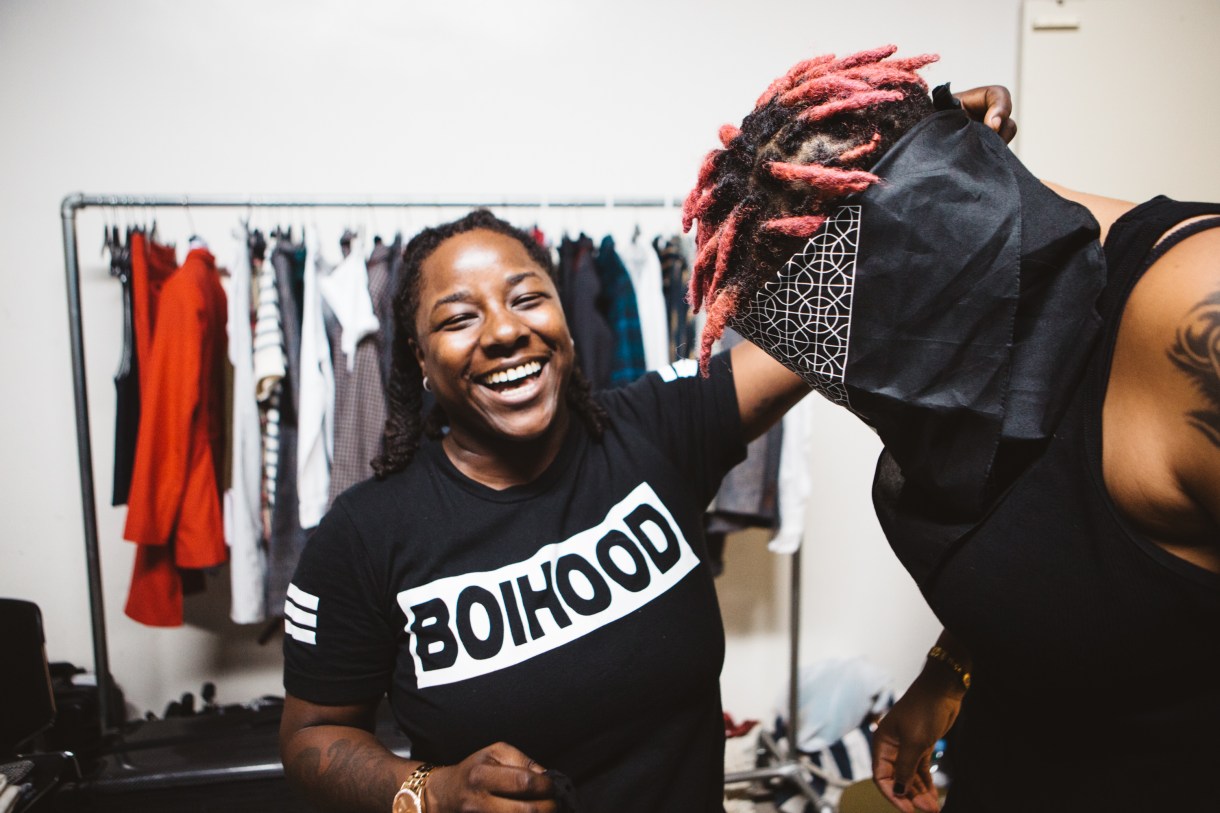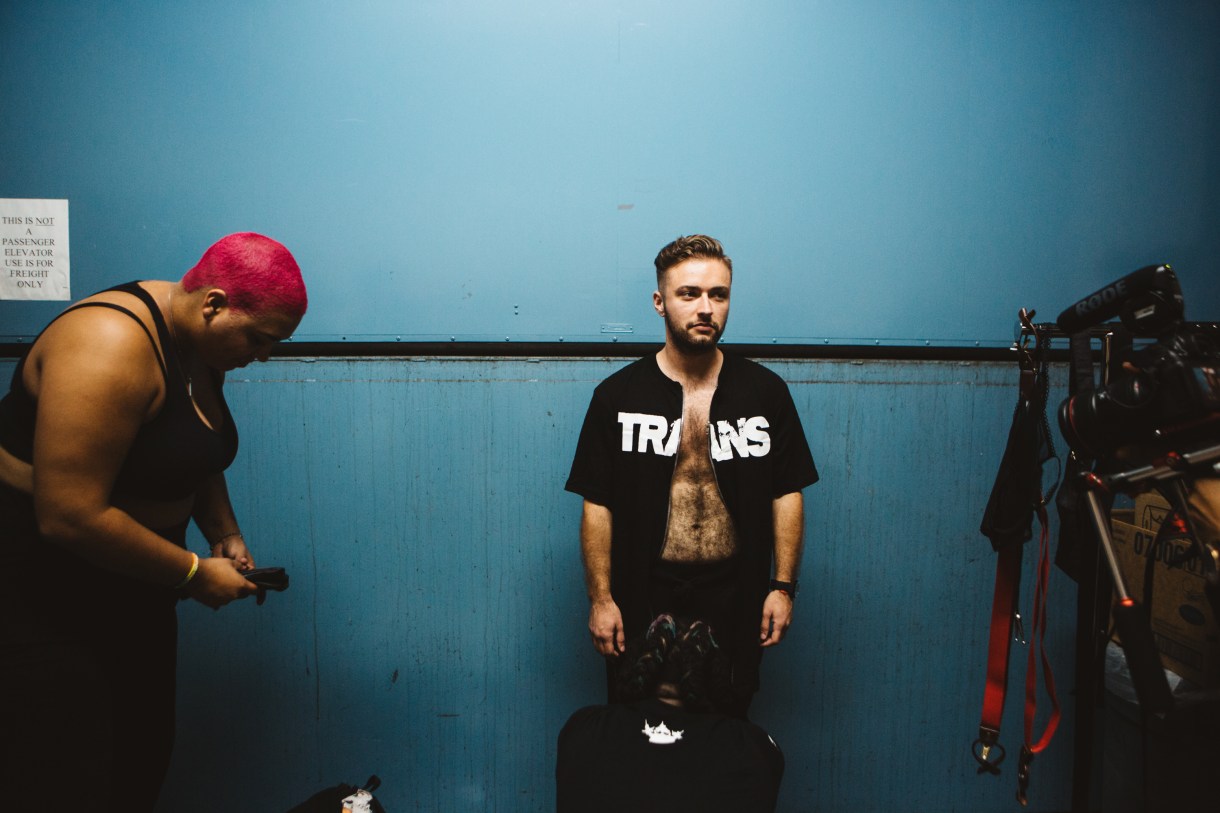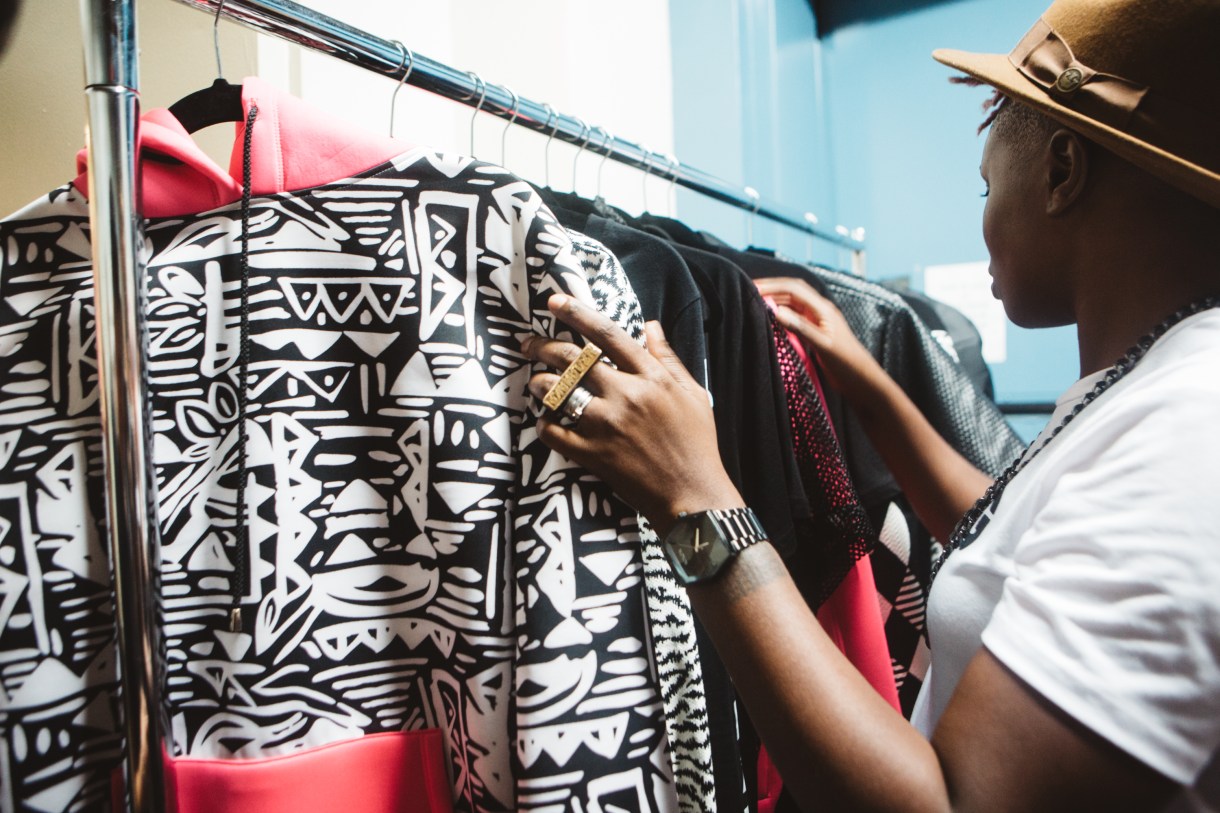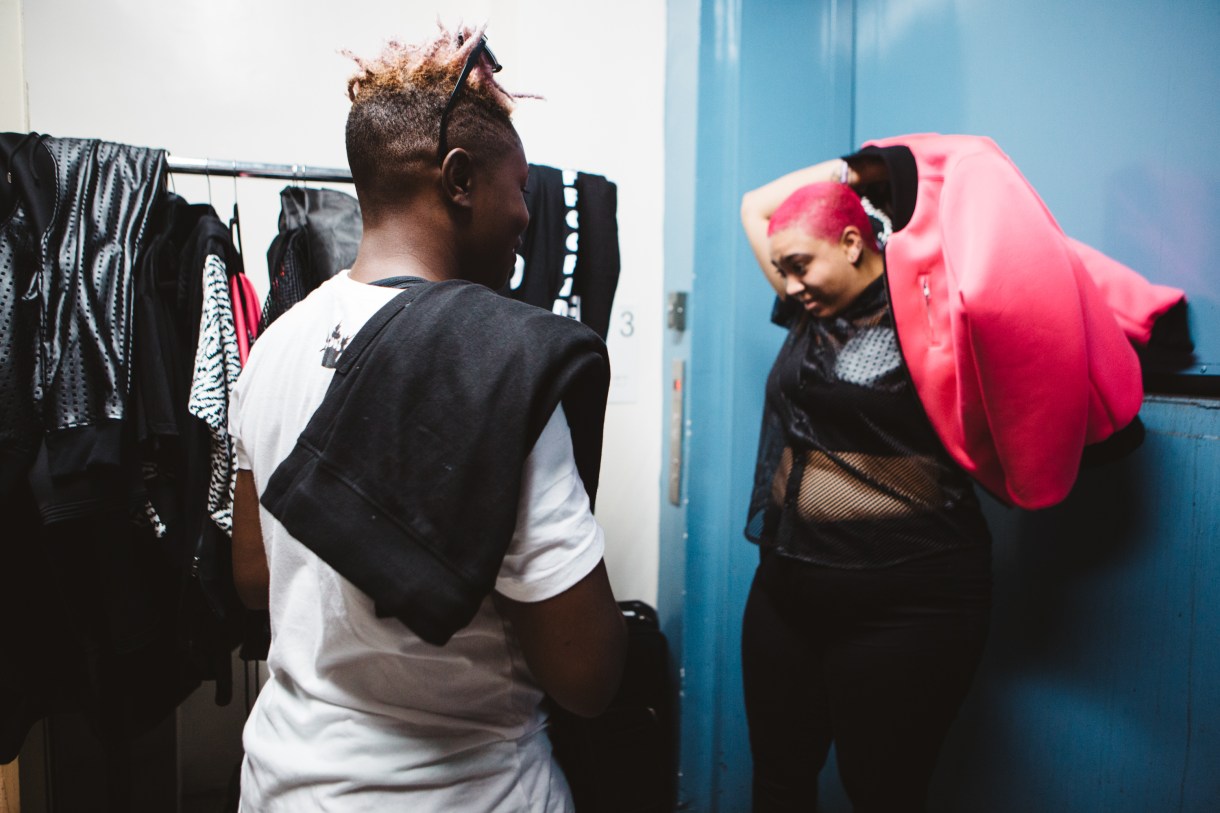 And snacks.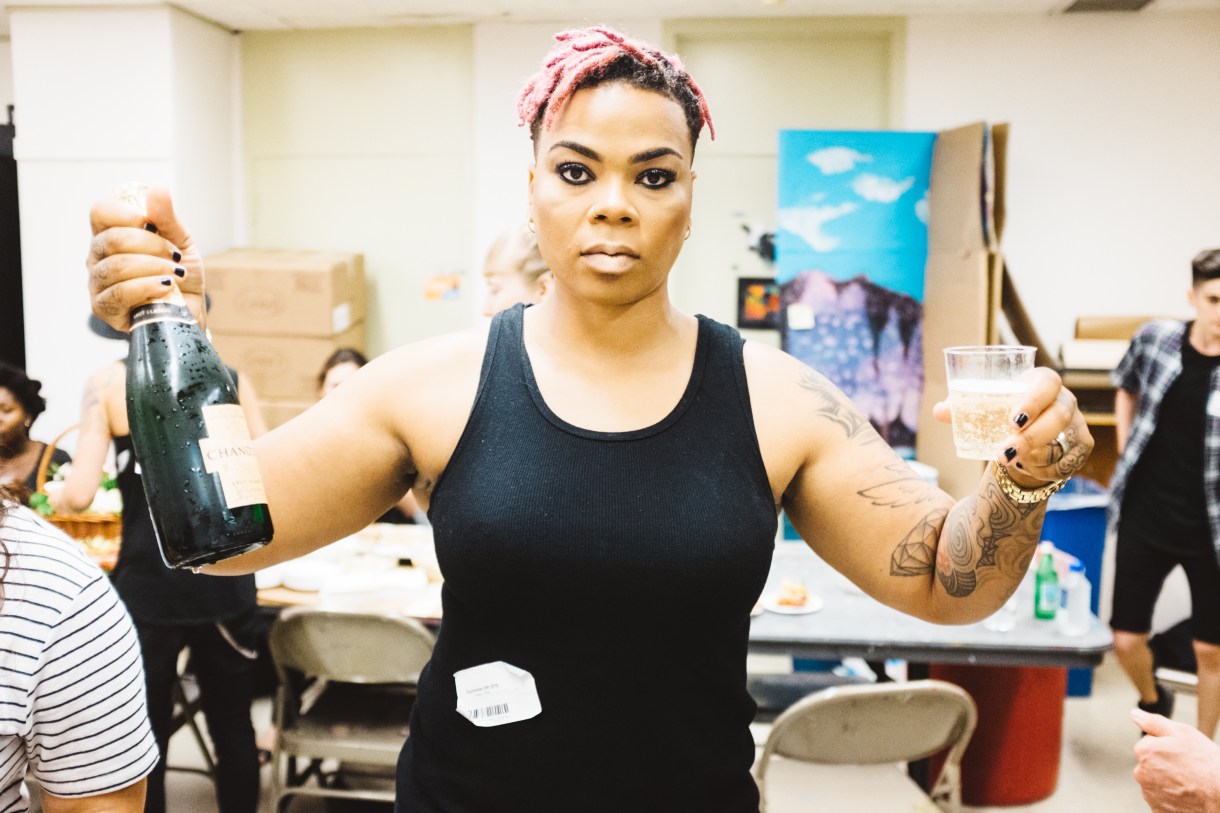 Then all the activity stopped for a runway rehearsal, which mostly means stand in a line for a long time.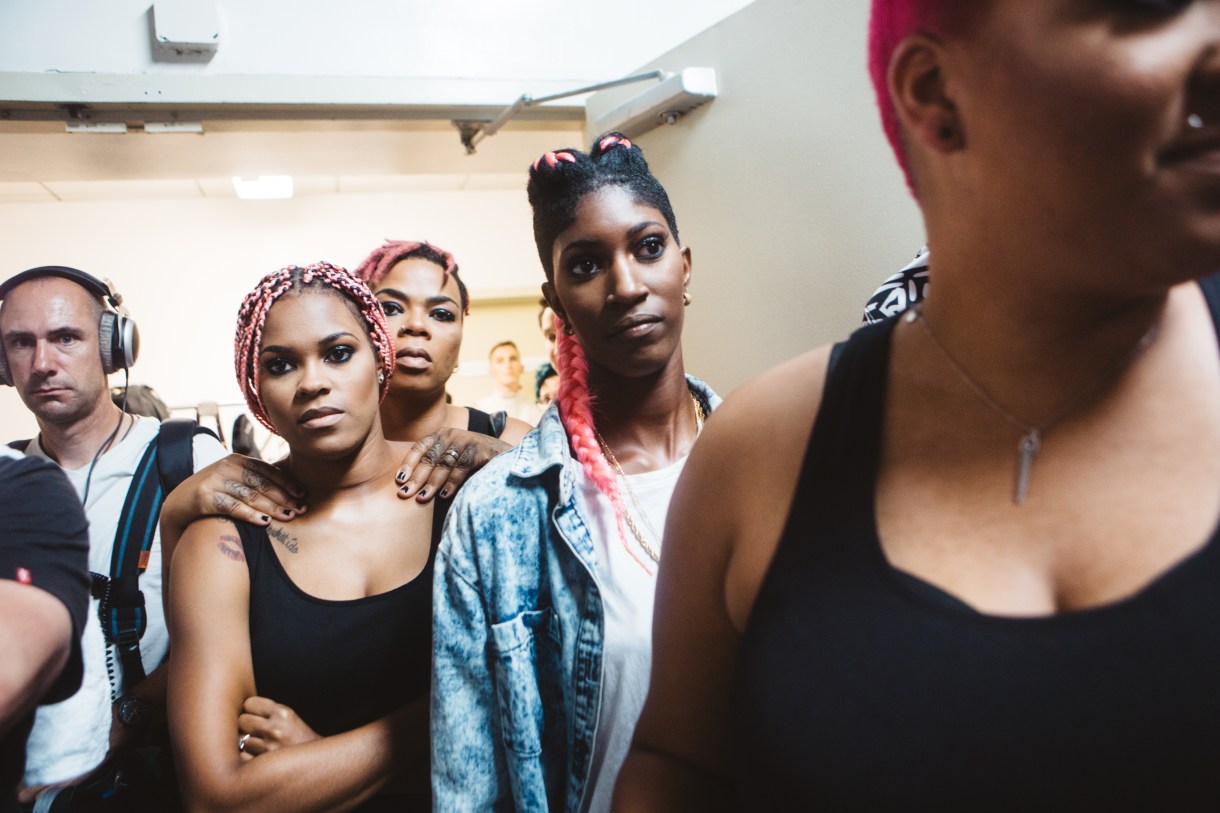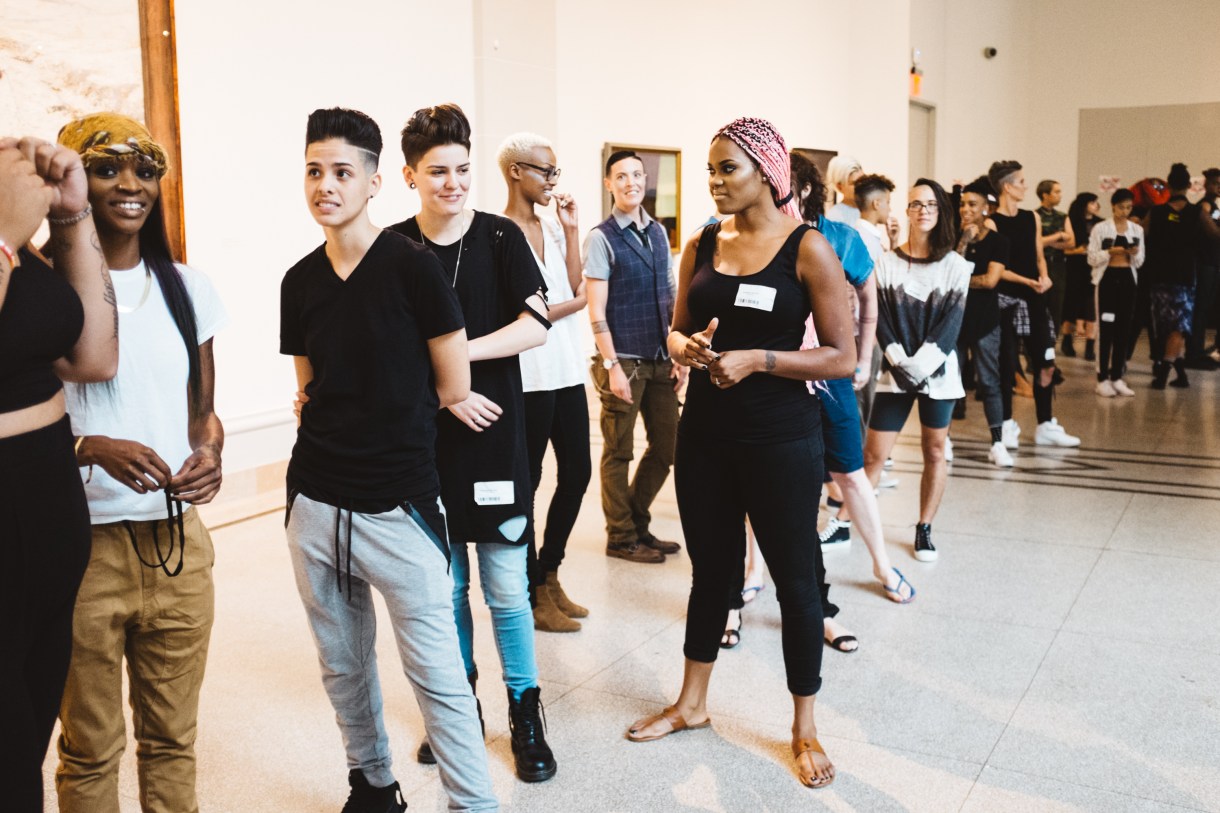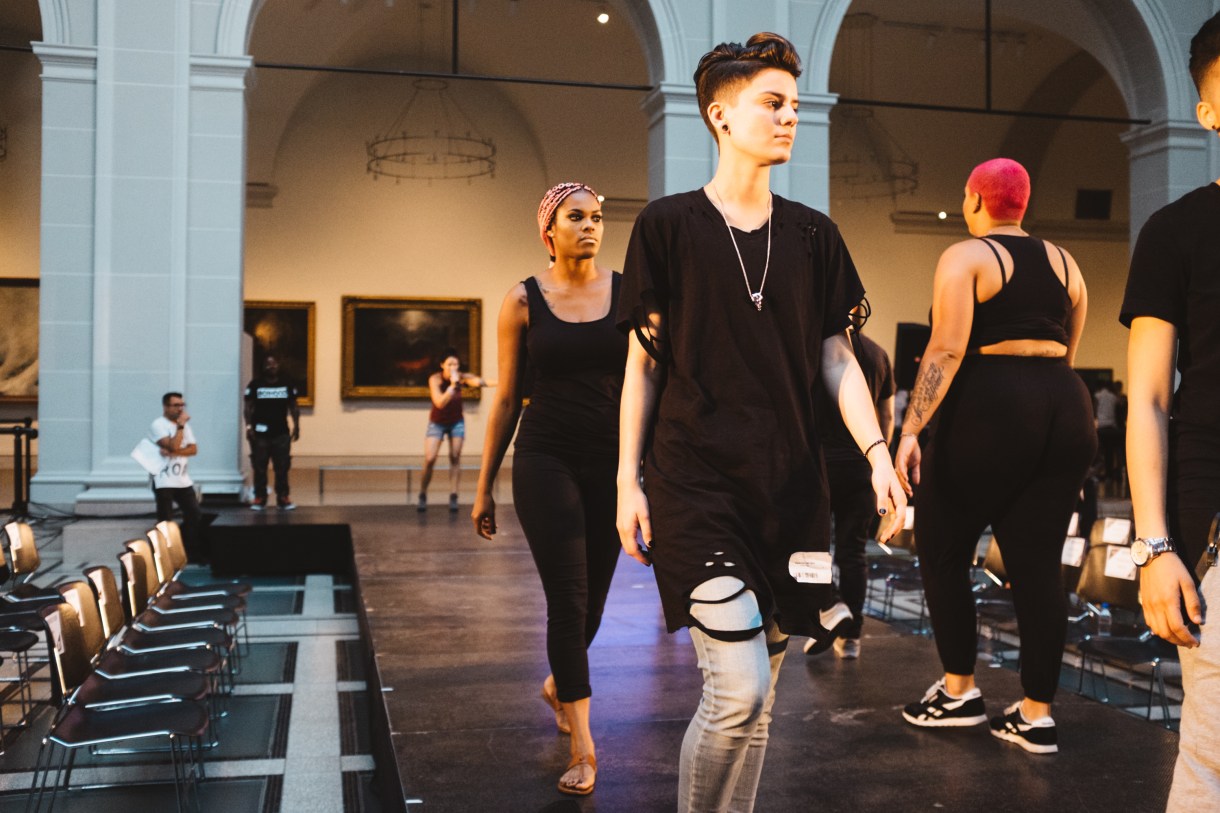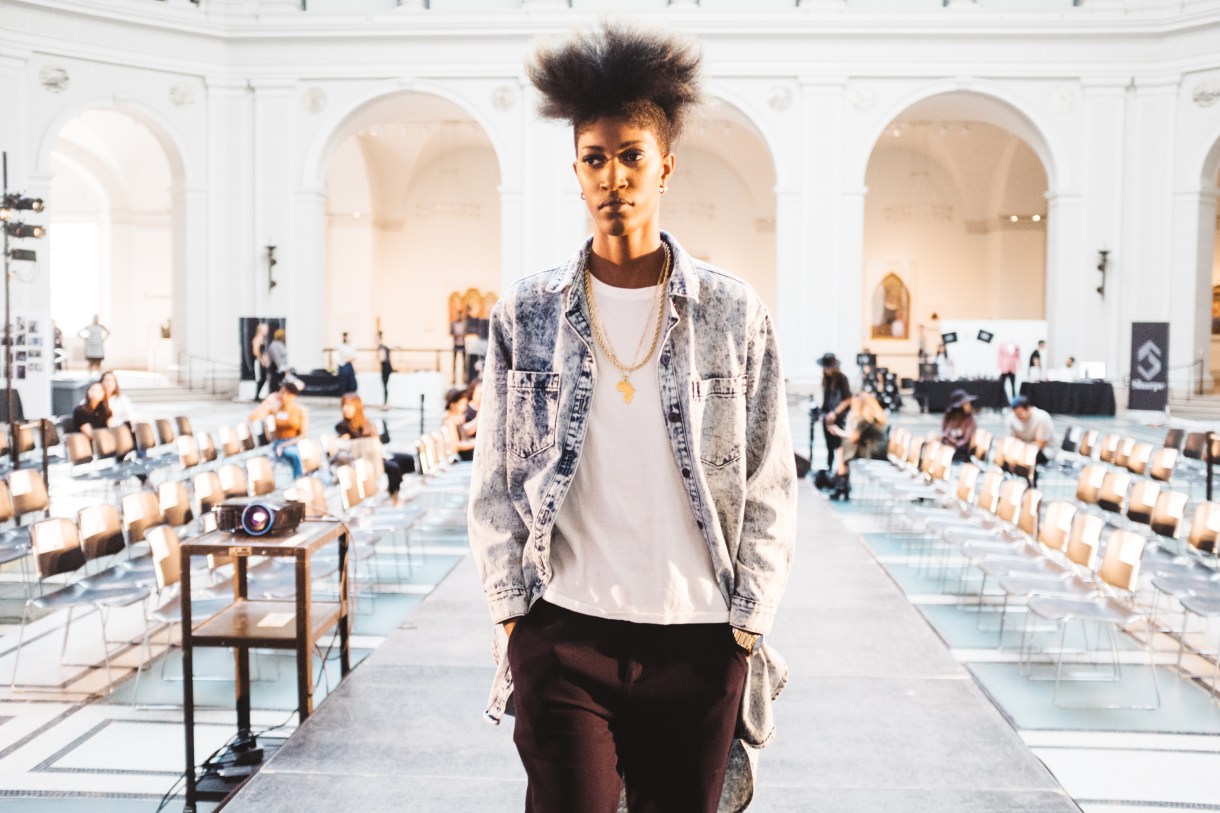 Then back to business.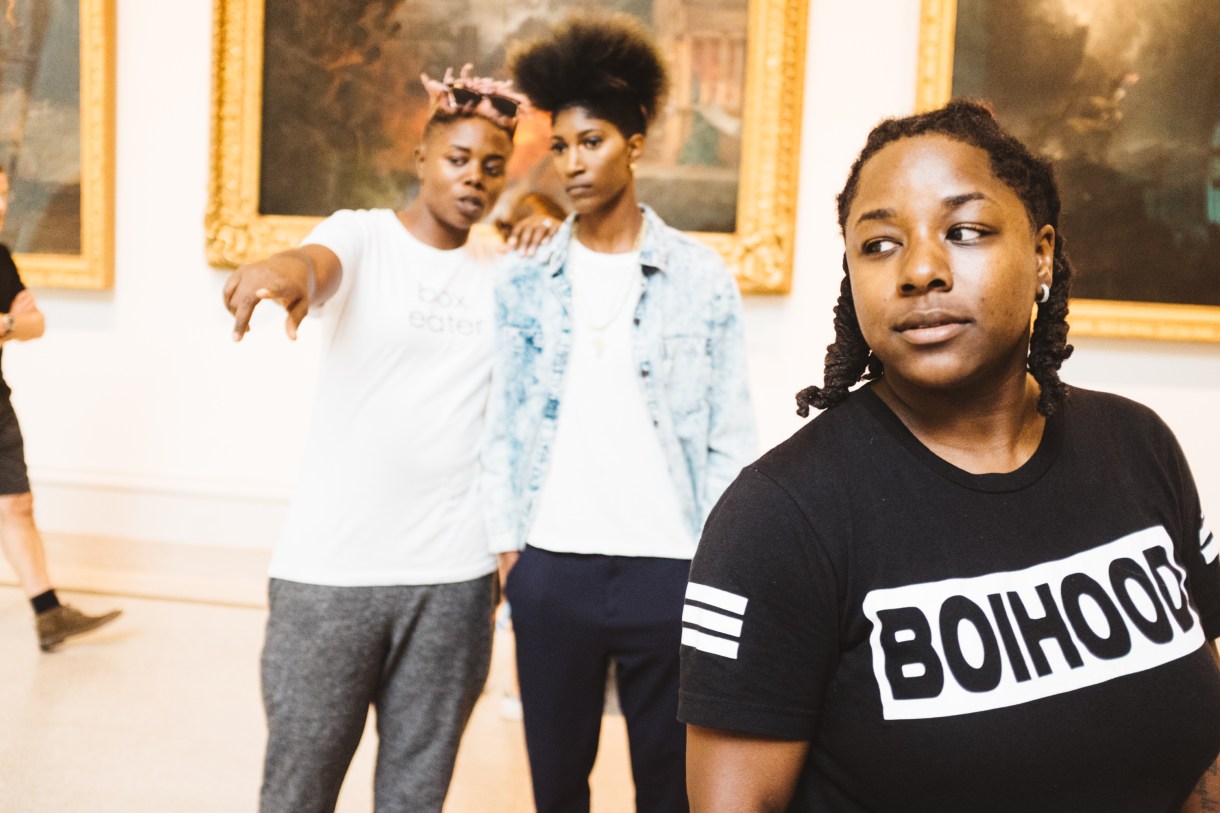 Once doors opened, the models were locked backstage.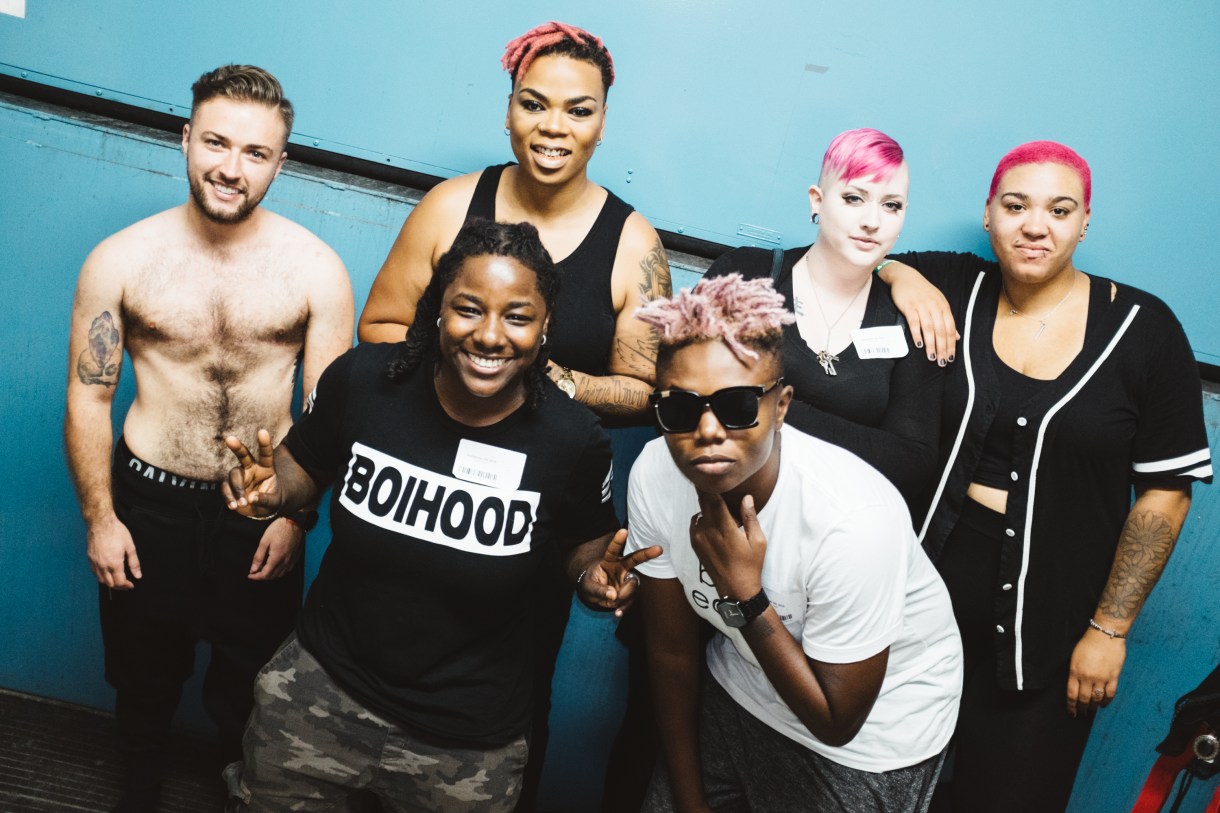 And the shop was wild.
Then it was show time.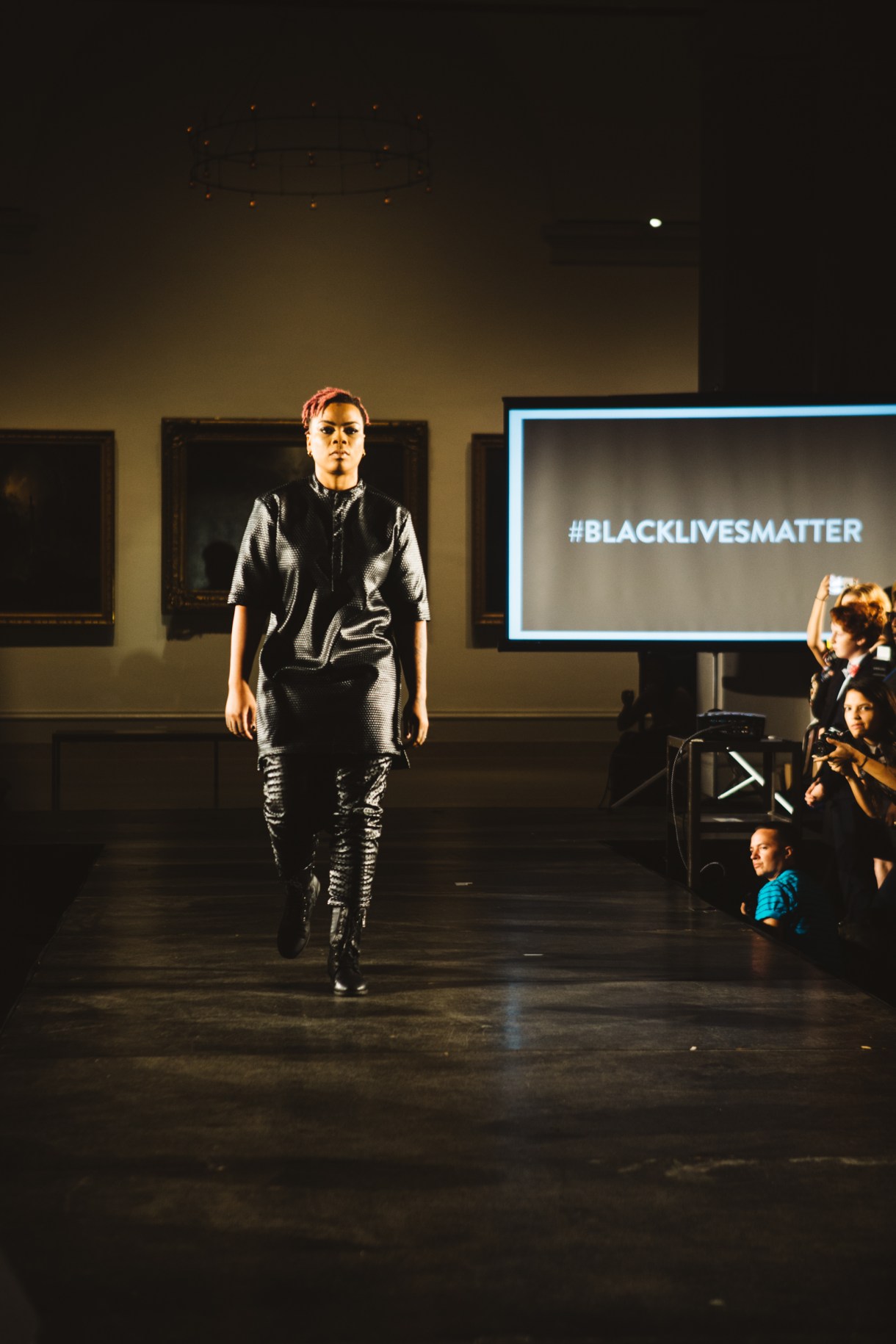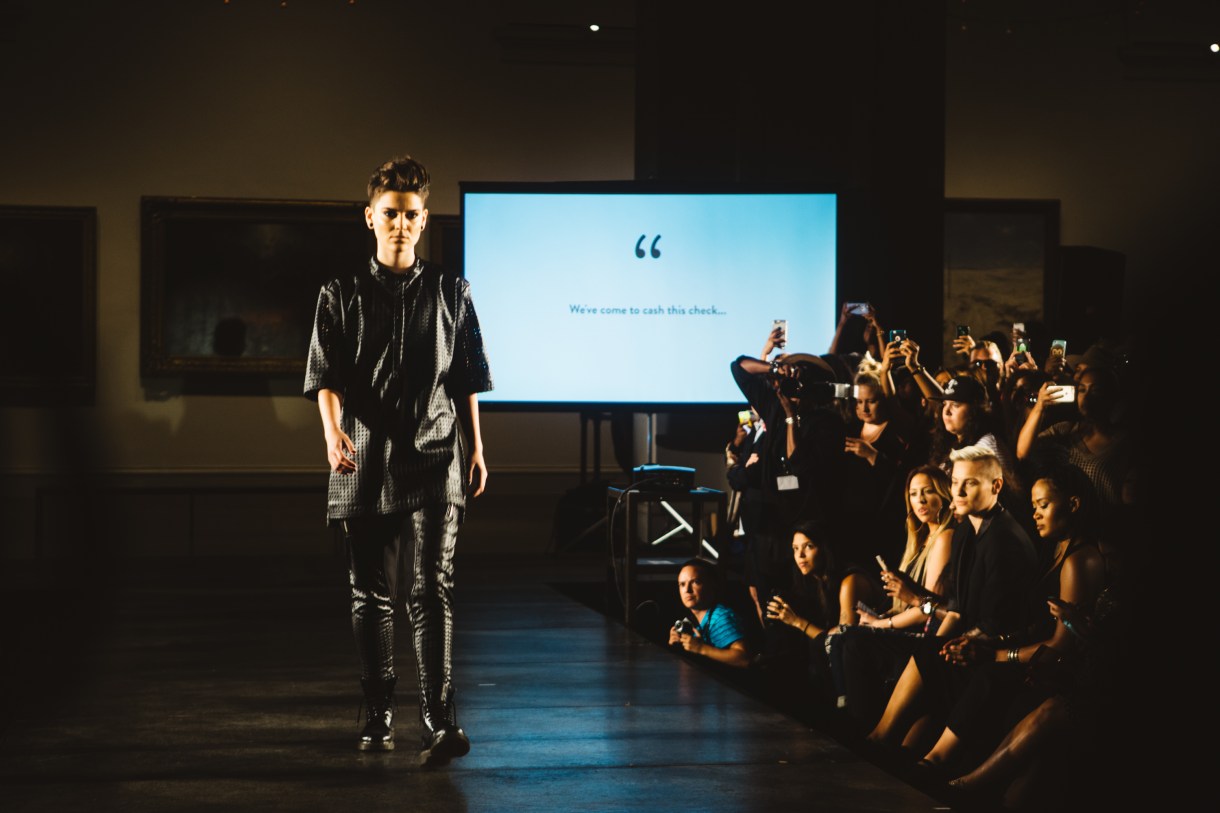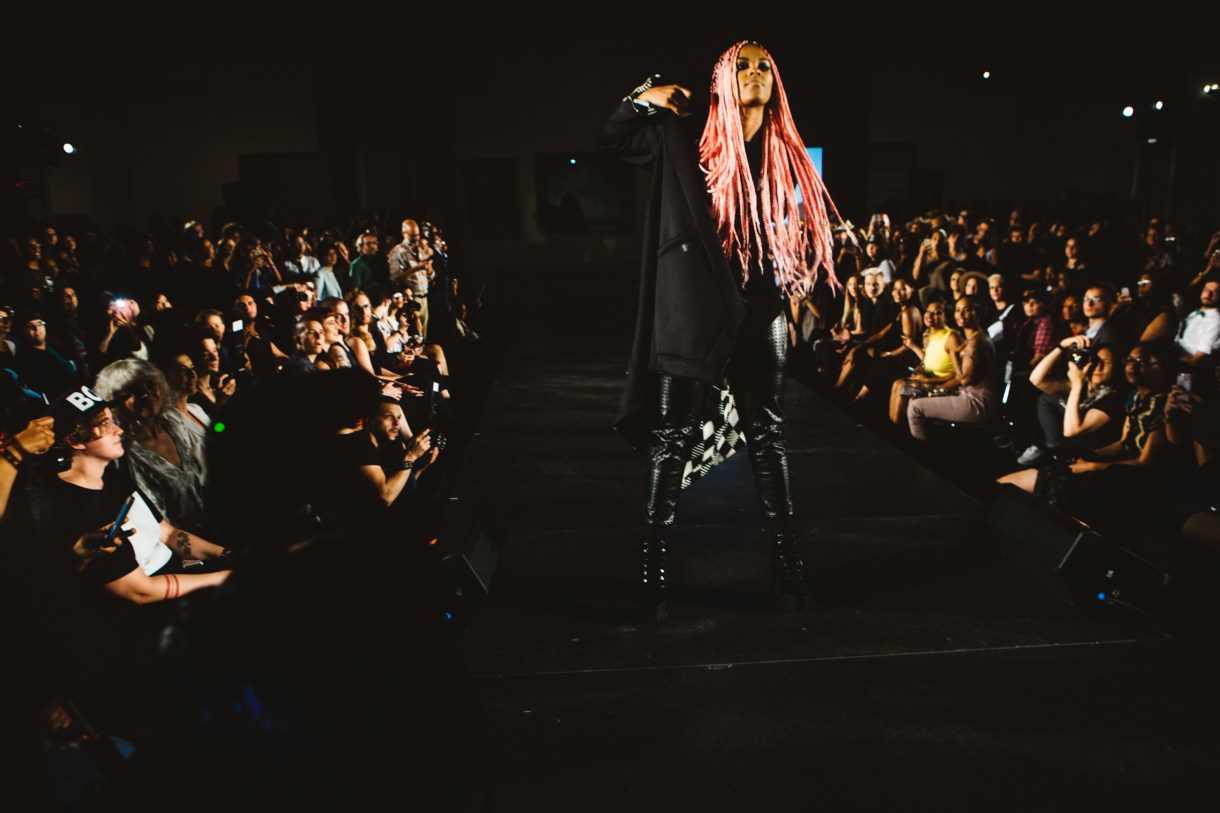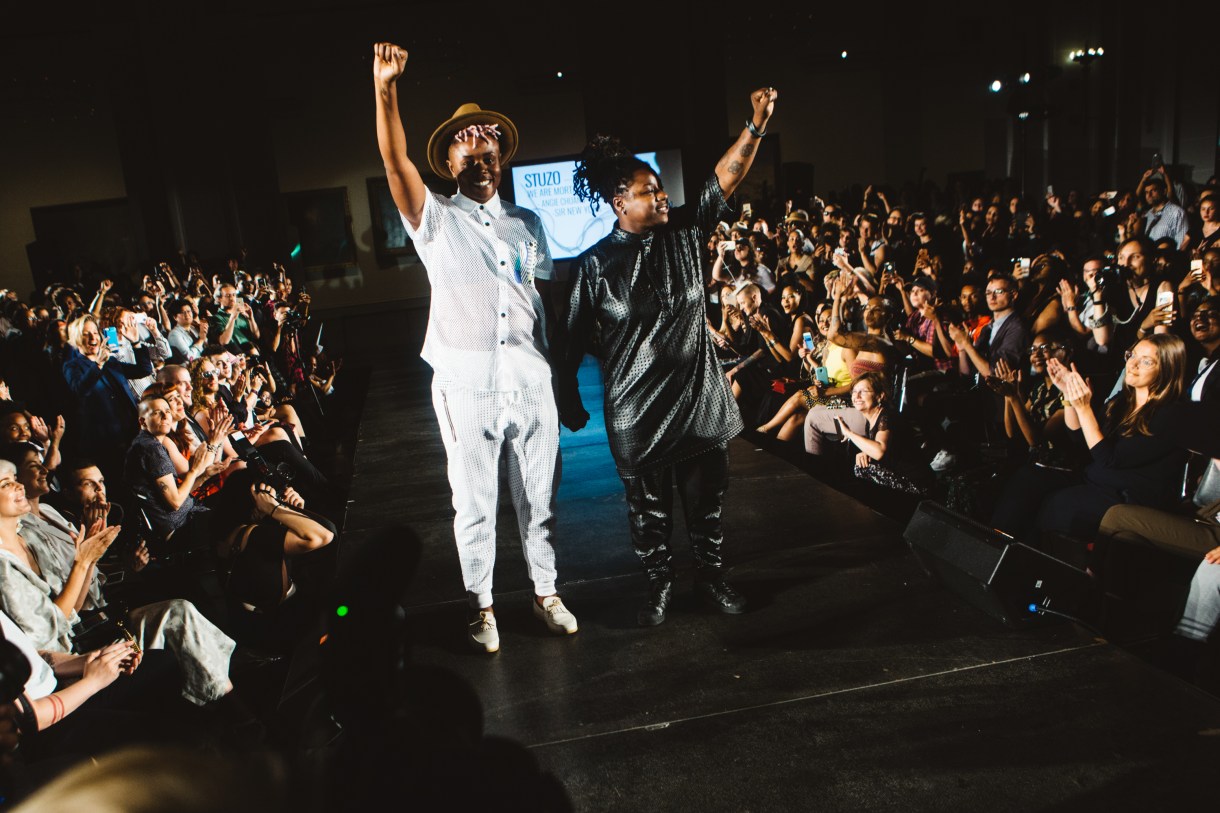 On being in the show, founders and designers Stoney and Uzo said, "To be recognized on dapperQ's platform during NYFW was the validation we needed. We are still high from the experience."
To see more, learn more, or get some sweet clothes check them out at stuzoclothing.com.
---
Before you go!
It takes funding to keep this publication by and for queer women and trans people of all genders running every day. We will never put our site behind a paywall because we know how important it is to keep Autostraddle free. But that means we rely on the support of our A+ Members.
Still, 99.9% of our readers are not members.
A+ membership starts at just $4/month.
If you're able to, will you join A+ and keep Autostraddle here and working for everyone?
Join A+