Tis the season to wrap both hands around a steaming mug of your hot beverage of choice, step outside into the dewy morning wearing an oversized sweater or duster, and breathe in the fresh fall air like a dramatic gay divorcee looking to begin her life anew at the start of an autumnal rom-com. Or, you know, just the season to curl up in a chair at home with a good gay book and a mug big enough to keep you sustained through multiple chapters. In my household, we have a "get a mug, give a mug" policy where if anyone brings a new mug into the house, we have to give away or otherwise recycle an old mug (some have become pencil cups in my office). Too many mugs is a good problem to have by my book, but in a small kitchen like ours, it can get out of control quickly…
SO NATURALLY, I am window shopping online for mugs I absolutely don't need 🥰  because I DO need a fall refresh! Here are some cute findings.
---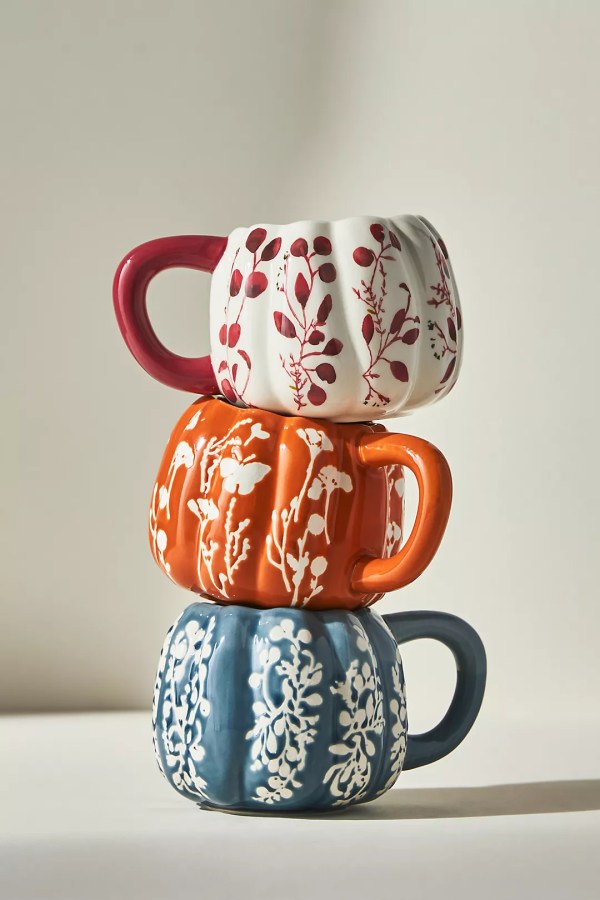 I honestly like all three colors so much that I feel like you have to get all three if you're committing to this mug! I like that they're pumpkin-shaped but don't just look like pumpkins. The muted colors and simple floral patterns lend a certain cozy elegance. These could also make cute mini planters for a desk.
---
This mushroom mug is on sale! There are also two other variations on this mug: one with a pear and one with a butterfly. And you can get matching dessert plates and serve a slice of pie on them. Luxury!
---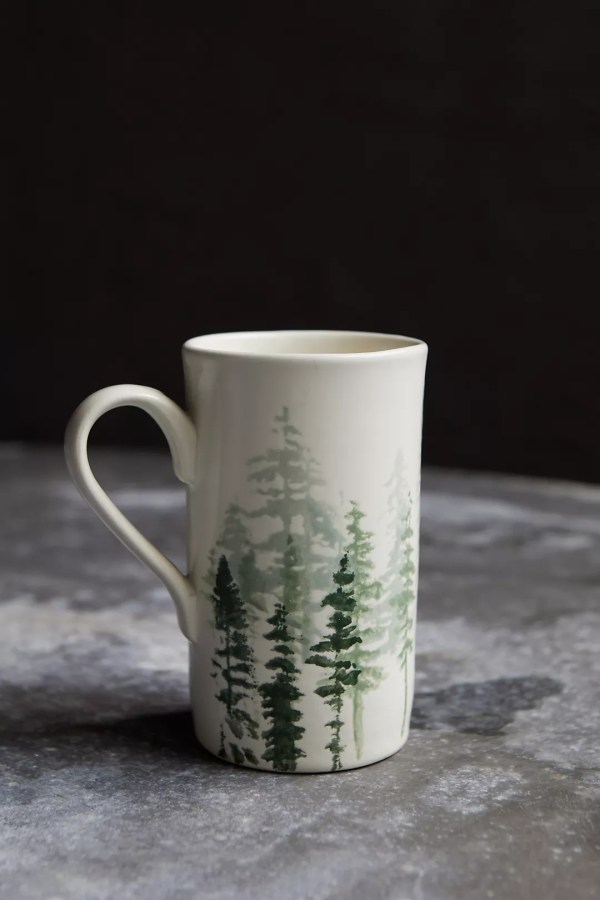 It simply must be said that Anthropologie snapped with its seasonal ceramic mugs this year. This one would be good for a toddy situation.
---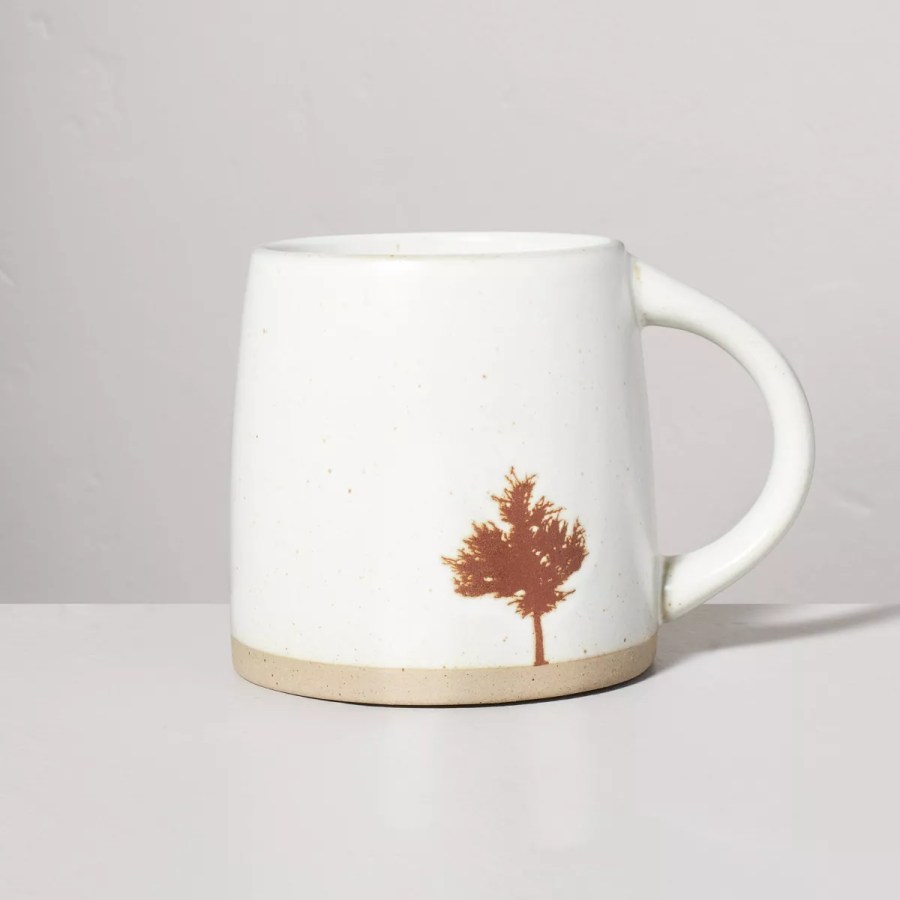 For those of you who like to be cozy but in a minimalist way.
---
The craftsmanship on this one is quite lovely, and I think there's only one available at the moment since it's homemade by an Etsy seller, so grab it while you can!
---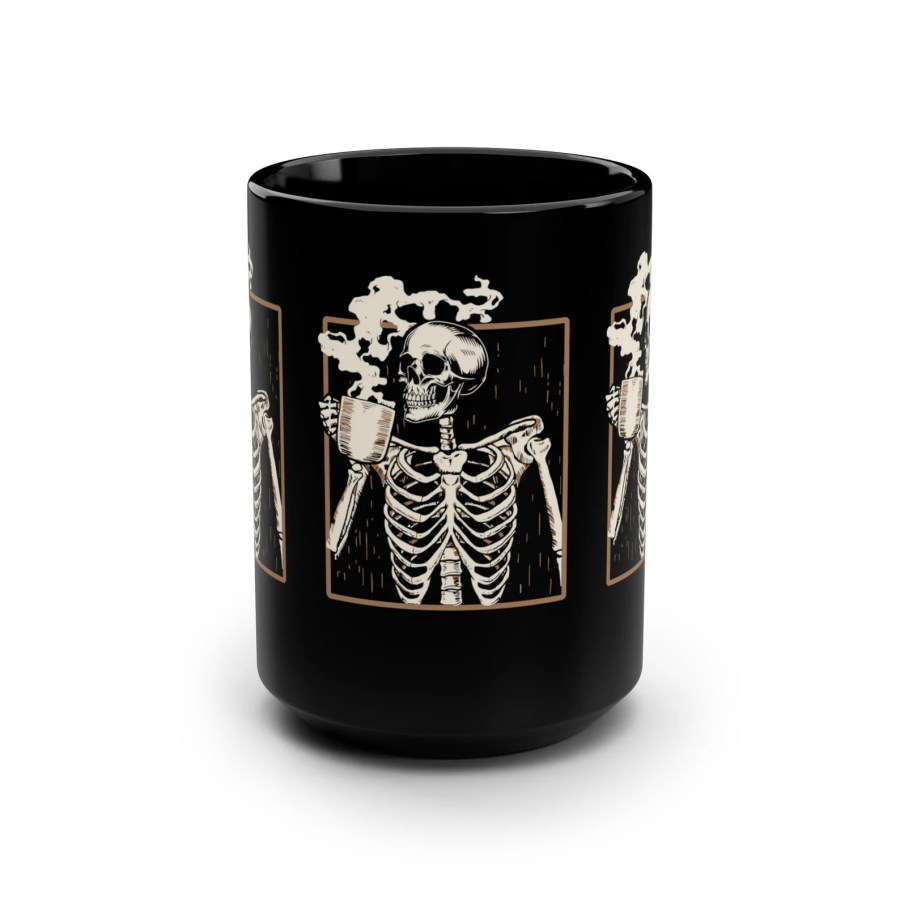 For my spooky gays!
---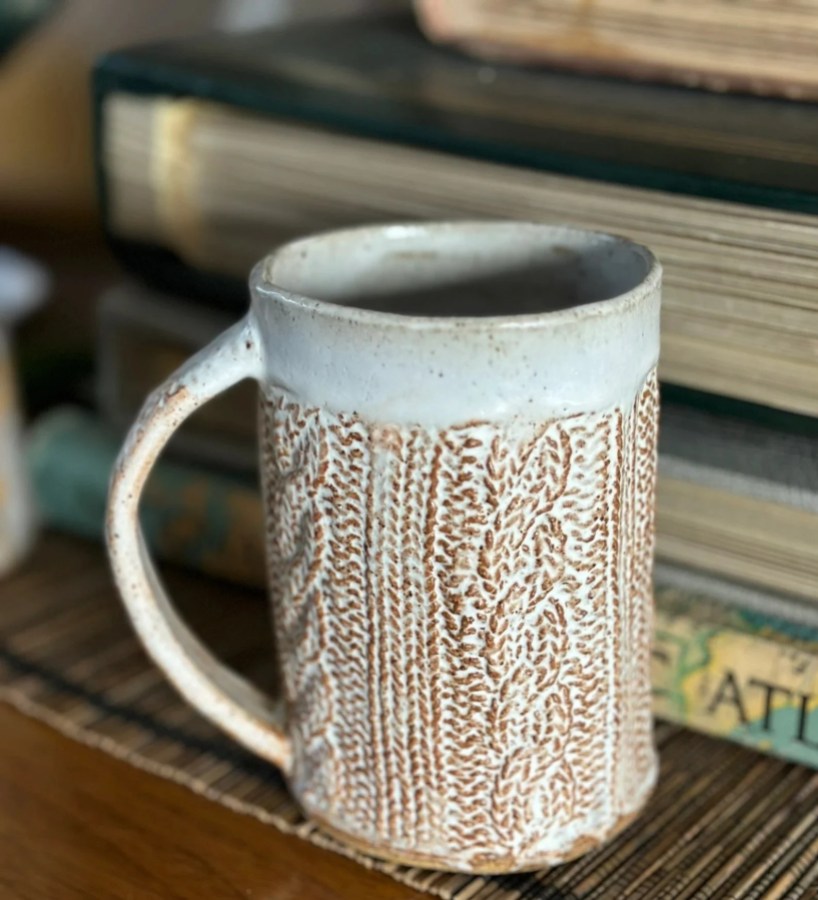 It's a mug! That looks like a sweater!!!! Perhaps a good option for the folks who got the Sweater Dad result on my What's Your Gay Fall Aesthetic quiz.
---
I mean, obviously.
---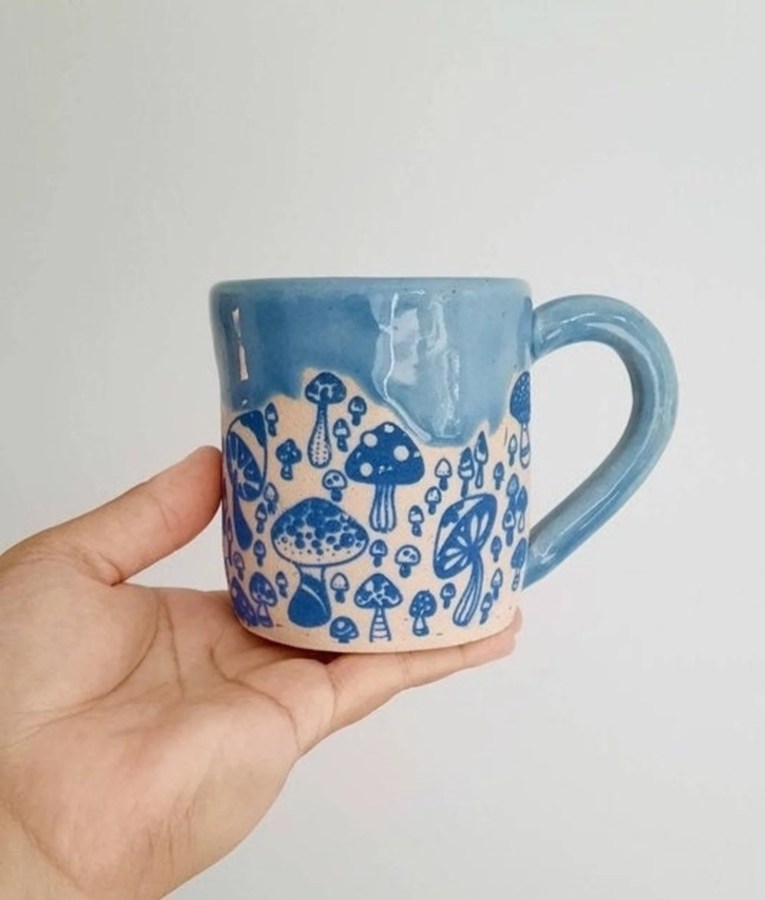 I'm realizing it is absurd I don't yet own a mushroom mug when I have a whole ass mushroom tapestry in my kitchen.
---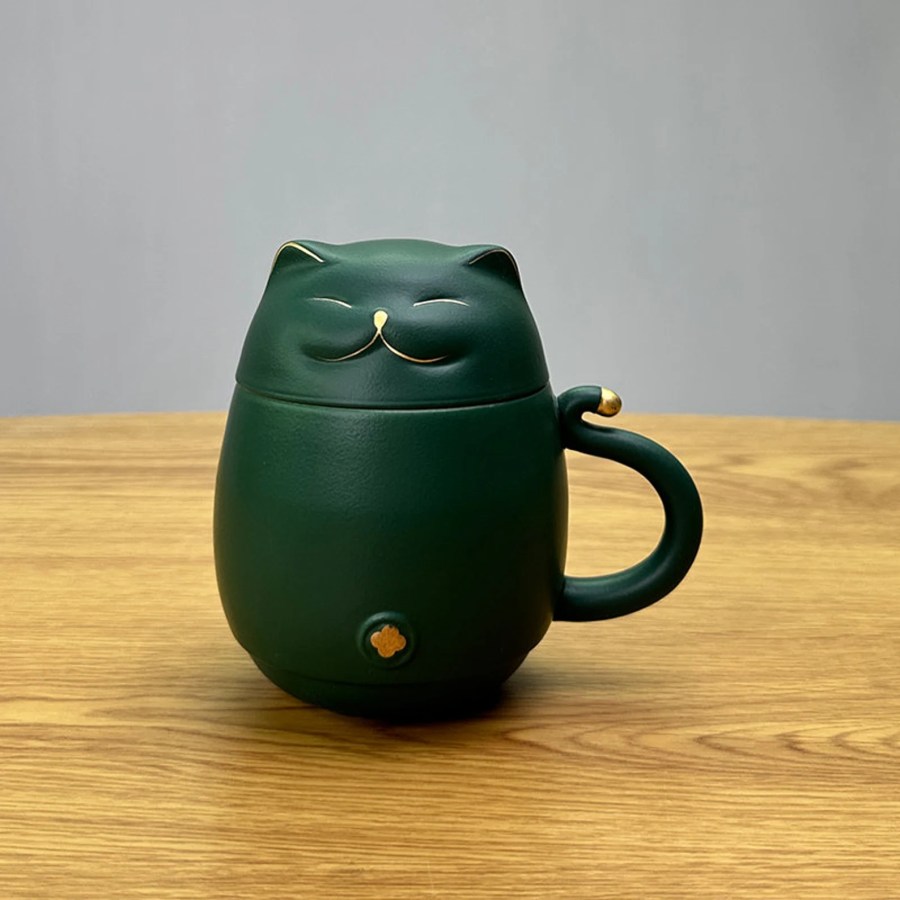 As a proud new Cat Mom™, I think I NEED this one.
---
A set of four! I'm a sucker for speckled dishware, and I'm therefore a devotee of East Fork Pottery, but it's at a higher price point, so here is a more budget friendly option.