This page will be updated as new trans murders are reported.
Trans women of color, particularly Black trans women, are being murdered at pandemic rates in the United States. These women exist at one of the most dangerous intersections in America. The brutal forces of racism, sexism, and transphobia come to bear in horrifying, violent ways on these women's lives and their bodies. Many of them are victims of their male intimate partners. Below is a regularly updated list of trans people who have been murdered in the United States in 2018.
---
According to her loved ones, Viccky was killed in Pico Union on January 10. Her remains were found in a fire at her apartment complex around 3:15 am that police are calling 'suspicious' and are investigating. Originally from Honduras, Viccky's loved ones remember her as "the nicest girl in the world and would not harm anyone. Viccky was truly an inspiration for many of us to be like… a young trans Latina immigrant woman whose warm smile would give anyone comfort." A fundraiser is being coordinated to help Viccky's family with funeral costs.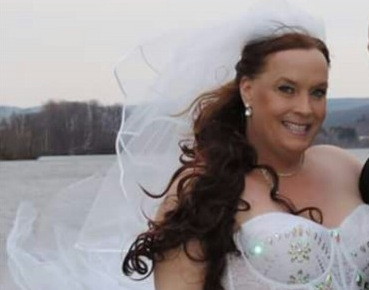 Christa Leigh Steele-Knudslien was killed in North Adams, MA, on Friday, January 5th. Her husband Mark Steele-Knudslien, 47, (pictured with Christa above) has confessed to the murder and turned himself in to North Adams police. Police had been called to their address previously in the several years the couple had lived in North Adams. Christa was the founder of Miss Trans America, and produced Miss Trans New England as well as other pageants. Monica Roberts of TransGriot notes that Christa "was well loved and known by many in the New England and national trans community." Christa's exact cause of death is not yet known, but an autopsy is being conducted.
---