Created by Kristen McCallum, Collectively Speaking is a New York City based podcast, YouTube channel, and website with the goal "to enhance #QPOC visibility… on our own terms." Collectively Speaking's current team is small yet mighty, and entirely made up of people of color who are all queer ("minus one amazing ally") and includes Kristen, Lamika Young, Jelan Coley, and Doreen Pierre.
Part of Collectively Speaking's goal is to center the journeys of people of color using a "queer/non-conforming lens." For this team, it means honoring our individual differences and allowing people to exist as their authentic selves. Kristen says, "I celebrate difference and welcome them, in pushing our stories out there…It's really about community and allowing people the space to be authentic, on camera or podcast." We see this in their content that not only centers blackness, but also aims to tell a variety of QTPOC stories.
Collectively Speaking launches its first project, a Youtube channel they're calling CS Presents, on February 21. With video direction and cinematography by Jelan and Doreen, they're slated to release new lifestyle-focused videos every other week (there's an adorable preview of a vegan cooking segment featuring two beautiful brown babes that I'm so excited about). According to Kristen, we can expect "cooking episodes, fitness videos, discussions, tutorials… you name it." The idea for the creation of this channel came from her desire to create work for and by people who looked and sounded like her.
https://www.youtube.com/watch?v=kSUSdlgrd_8&t=13s
Their podcast, #SafeWordSociety, launches later this month and is hosted by Kristen and Lamika. Every week, we'll get to hear the two of them "just talk things out with cool people". Kristen told me the title of the show came from the idea that each episode starts would begin with an introduction of everyone, including their pronouns, "so we establish a layer of respect and community." With this layer of respect built into the foundation of the show, everyone gets the chance to be exactly who they are, knowing that they'll be awarded the respect they deserve. Expect lots of laughter, joking and crying while they discuss everything from strip club etiquette to dating to parenting, all with other QTPOC.
Because all of their work is collaborative in nature, and because they're so new, Collectively Speaking is always on the lookout for potential collaborators! It's difficult when being a new team completely comprised of people of color—the community is often wary of those they don't know yet. But this is a good team doing a good thing — normalizing seeing people of color, especially queer and trans people of color, on screen and in the media. We all know how often queer people, especially queer people of color are either always relegated to the sidelines or given a storyline ending in death or heartbreak. Collectively Speaking wants to showcase us thriving. If you're NYC based, head over to their website and fill out a submission form if you're interested.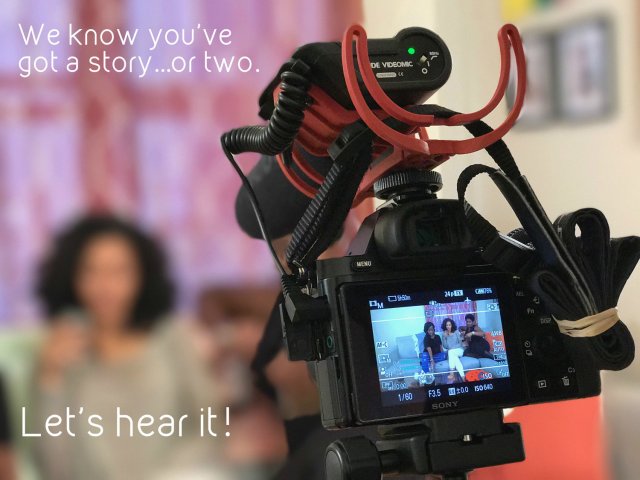 Be sure to subscribe to to all their content, and let them know how much you're loving it on Twitter. (They've also got an Instagram if you need more brown babes on your feed!) I'm so excited for this new content for my eyes and ears and hope y'all are too! We need all the joy we can get in our lives. Support QTPOC media and check them out!