INSANITY: The D.C. Archdiocese is putting it's foot down in protest of the same-sex marriage bill in front of the Washington City Council. "The Catholic Archdiocese of Washington said Wednesday that it will be unable to continue the social service programs it runs for the District if the city doesn't change a proposed same-sex marriage law, a threat that could affect tens of thousands of people the church helps with adoption, homelessness and health care."
Seriously, this isn't a joke? Ok, fine, let's take a look at how the bill would affect them. It would in no way ask them to perform same-sex marriages or to condone such unions. All it's saying is that "they would have to obey city laws prohibiting discrimination against gay men and lesbians," which could include extending benefits to gay married couples. That's it. And this is apparently worth cutting programs that help 68,000 people and at least one third of D.C.'s homeless population. What would Jesus do? He would PROBS NOT take charity and aid away from TENS OF THOUSANDS of people just to push a political agenda. Based on everything I've heard about the guy, that is in fact the opposite of what Jesus would do. How can people reconcile the Christian message of love with these actions?
But for all that, the council members don't seem to be swayed. It sounds like they aren't going to let the Archdiocese throw it's weight around: the council "will not legislate based on threats." And the council thinks they can do just fine without the Church's help. We'll see what happens when they vote in December. (@washingtonpost)
DADT: There's some more progress on the Don't Ask Don't Tell front. There's going to be a confirmation hearing next week for Obama's pick for the post that oversees DADT. And Barney Frank told the Blade a few days that DADT might be up for repeal as soon as 2010. (@advocate, @blade)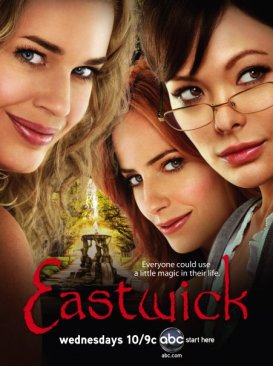 SAVE EASTWICK: ABC canceled Eastwick, which sucks because Autostraddle BFF Haviland Stillwell is gonna be on it! Her episode will air Nov. 25, btw, so tune in. Luckily, there is already a big campaign to save the show. There's a twitter account, a petition, and a Facebook movement. Plus, Eastwick has a commanding lead in the polls over at E!'s Save One Show campaign. So if you want the chance to see Haviland's face on your tv some more, go tell ABC to keep the show.
GRIFFIN: Kathy Griffin is set to play a lesbian activist on Law and Order: SVU in February. (@tvguide)
JUST 'CAUSE: Outtakes from a Lilo photo shoot. Because it is Friday, and we love you. Also it was a slow news day.

SIDENOTE: As you probs know, most of the Autostraddle team has been on a cruise all week. They're supposed to return soon, but the interns have a few extra reasons to come home, just in case.
Dear Team:
• You guys CANNOT stay in Mexico just to hide the fact that you lost Brooke. When #swineflu never trends again, we'll know what's up! -Elizabeth
• Going "down South" is only fun in euphemism. Please come back. -Lola
• Please don't move to Mexico. America has better health care. Oh wait…nevermind. -Daphne
• Two of you are registered organ donors, but just in NYC. We need those. -Nicole
• Sure, you can wear sombreros all the time in Mexico, but America is the land of the free-to-not-wear-pants. -Katrina
• The Internet on the boat is worse than dial-up. Come back and live in the future of wireless. -X
• We love you more than Maine hates you. -Sarah
• I am selfish and want you to live in the same country as me. -Vashti
• Who's going to take me on family trips to Wal-Mart? -Lily
Add your own reasons in the comments, if you got 'em!