The Captain Marvel trailer finally arrived this morning and, correctly, broke Twitter because it looks amazing. 
I noticed something in the trailer that I also noticed in the first promo pics: Carol Danvers is dressed gay as all heck for this whole entire movie. I mean, I know basically every woman was dressed gay in the '90s, all that leather and flannel and everything, but Carol Danvers' wardrobe is next level. We will discuss this trailer in the comments, but first I will rank Captain Marvel's outfits by lesbianism.
---
10. Space helmet

Tell her about it, Sally Ride.
9. Leather superhero costume and a scowl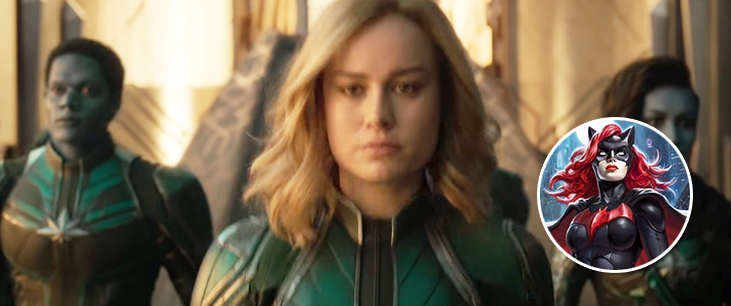 It's the unflinching glare that really sells it.
8. Beginner aviator suit

"I'm all about experiments, me."
7. Ringer tee

There was one solid decade where Tig Notaro wore nothing but ringer tees. For red carpet events, she just shrugged a blazer on top of them.
6. Full baseball uniform

"I like the high ones!"
5. Flight suit

Hey, remember how Kelly McGillis came out as a lesbian after Top Gun and then starred on The L Word? Yeah, me too. (Hey again, Sally!)
4. White tank top

If gay women had an army, this would be the uniform.
3. Misandry

Nothing says "lesbian" like a Carol who wears her misandry on her sleeve.
2. White tee, leather jacket, baseball cap

Come on.
1. Fingerless gloves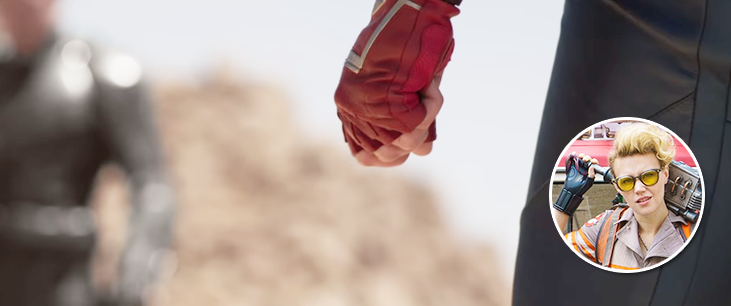 Come ON.