BUTCH PLEASE is all about a butch and her adventures in queer masculinity, with dabblings in such topics as gender roles, boy briefs, and aftershave.

Header by Rory Midhani
---
Chivalry comes from the French chevalier, knight, which is in turn derived from the Old French chevalerie, meaning knighthood. I loved knights as a kid, and often played as one. I had sticks I'd carved into swords with my Papa's old jackknife, and special tokens I'd earned in my imaginary battles, like palm-sized stones made smooth by the Hudson, or the blood-red garnet I chipped from rocks behind the house. These things had magical significance to me, capable of cloaking me from my enemies, or transforming me into an animal, or a boy. With the garnet in the front pocket of my overalls, I'd walk back into the house and pretend I was now a boy knight, unrecognizable to my family. I'd sit down to dinner with my legs crossed wide, wiping my mouth with the back of my hand. If my mother was there, her magic eyes would see through the charm and correct my posture, but if it was just my Nana and Papa, I'd get to stay a magic knight until bathtime. These were perfect days.
I still loved knights in my adolescence, although their trappings were less traditional. Joan of Arc was my confirmation saint, the boy-woman who became a knight. I read a lot of Tamora Pierce, which I'm beginning to realize is a common thread among queer kids. I realized that I didn't have to be the kind of knight King Arthur called for in order to chase after my own dragons. Perhaps there's something strange about a working class kid from the mountains adapting such a well-known elite narrative to carry her from one stage of life into the other, but at the time it was essential to how I navigated my little world and its obstacles.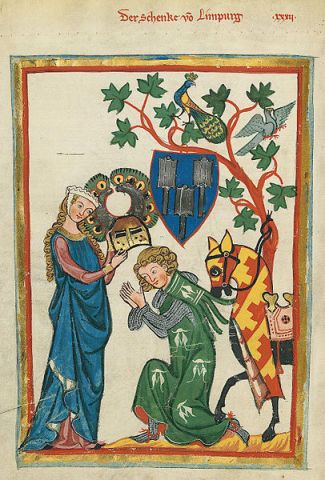 I re-encountered knighthood when I came of age very far from the garnet. I was familiar with chivalry in the sense that it meant boys giving you their jacket when you were cold. I'd never had a boy do that for me, but I assumed that at some point it might happen, since life to a small town adolescent feels very inevitable. My parents started dating when my father was in middle school. My high school peers started getting married in a rash between my freshman and junior year of college. My preteen self was always looking at other people's narratives and imagining how they would look on me. When I turned 18 and moved away from home and into the arms of other girls, I only then began to realize my narrative was entirely my own.
Like the knights in my stories, I ended up in many harsh battles, and my current armor is as patched and dinged as it will ever be. I also met maidens who granted me special amulets, and awarded kisses with magical powers. I found tokens of strength and endurance in unexpected places and kept going. But queer knighthood is not the same as chivalry, and chivalry is the term I found myself brushing up against, often in tight spaces, when I started to learn how to behave in a relationship, especially one where titles and labels are the lay of the land.
Butch chivalry is a strange jacket to wear, if only because one person calls it flattering where the other says it's too tight. I'm still not sure where I fit into the butch behavior spectrum, as I know some butch-identified people who swear by the chivalrous treatment of their ladies, and others who eschew it as an anti-feminist habit. I'm a student of our long and suppressed herstory, and scholars love to talk about the ways in which chivalry corrals women like cattle, keeping certain bodies in place while allowing other bodies to control their movements. I've seen some queer people who insist on holding doors, and other queers who use their stilettos to step on the feet of the men who do the same. I love them both, but I'm not sure if I can call sides in a concept of gentlemanly behavior that's much older than any of us.
I say butch chivalry not because the behavior and etiquette specific to queerness is a weight carried only by butches, but because in that same code of conduct, there are certain expectations and roles appropriated to that of the butch. Maybe this is why I only dance around the subject rather than wear it as a badge of honor.
I follow the manners I was taught would make me a kind and decent person, and try to avoid the ones that were enforced to make me "ladylike." I hold doors because I was taught to hold doors, and I'll let someone older or less sturdy than me into line. I'll lift heavy boxes, assemble furniture, and drive you to the hospital in a snowstorm. If this makes me chivalrous, so be it.
I'm concerned by a concept that says we must, as masculine beings, guide feminine beings through the world via pulled out chairs and opened doors, but I also think that courtesy is courtesy, and if I care about you and can make this ridiculously difficult life any easier for you, I will. If I desire you, you won't just know it in the way I throw down my coat so you can cross puddles, or offer my sweater when there's a chill. I will reveal that desire in much less "masculine" ways.
When I have a crush on someone, I have a tendency to make them meals, clean their house, finish their chores.* If I could knit, I'd knit them mittens in a shade that matches their eyes, and I'd slip them onto their small hands when I saw their fingers getting chilly pink at the tip. I do everything but tuck them into bed, and I do it with the knowledge that the instinct to take care of someone is a strange one. It can be stifling for the receiving end, to have someone replace certain aspects of your independence. I'm always afraid that my actions will make the other person feel incapacitated, handicapped by my love for them, reduced to a child. Maybe this is because we associate these actions with our parents, our grandparents, people with whom we have very established roles, people that make us feel like we are five again and helpless to the world.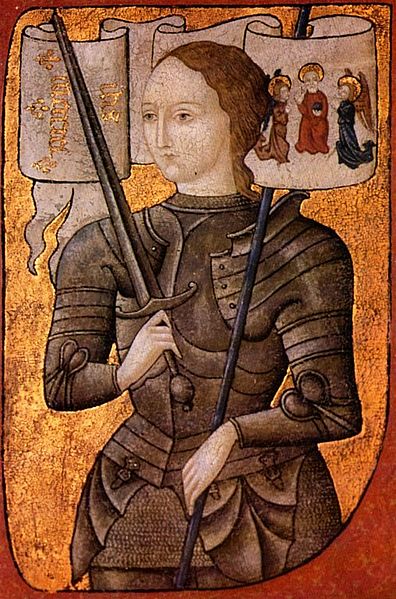 This form of caretaking and crushing is a strange hybrid of the way I was taught to be a woman, and the way I taught myself to be someone who loves women. My parents did not teach me how to take care of a man. I know many of my peers were given careful lessons on how to find a husband, how to make sure he comes home and stays there, but the worst thing my small town parents could imagine for me was an engagement ring from Sears in my second trimester. Not that there is anything wrong with any way we find ourselves slipping through life, but the farthest my parents lived from their birthplace was forty minutes. As a result, they pushed college on me like a wool blanket, inescapable once it was wrapped around me and wet from all the tears I'd cried over not feeling at home in a home where everyone knew my name. As fate would have it, I've stomped from one side of the water to the other, and the queer community is often just as small, just as burdened by the fact that we all know each other in one way or another, often in the Biblical sense.
I know I bristle under certain kinds of care, if only because so many parts of my identity are wrapped up in the notion that I cannot ever be in need of help, that I must be a pillar of emotional stability. Knights carried the crest of their family name, as well as the favors of their lady. As a displaced queer, my heralds are my own, but I often wish I had a white handkerchief to tie over the bleeding heart on my arm.
* My roommate is the only exception to this rule, and we share a wonderful bachelor pad with a wifi network named "2butches1cat.wp_postsSince I am only working freelance now, I stay at home and do most of the cooking, cleaning, and housemaking duties. I decorate the house and make sure the animals are fed, all while making my hair look impeccable. It's a balance that works perfectly for us and has earned me the title of "trophy husband."
---
Special Note: Autostraddle's "First Person" personal essays do not necessarily reflect the ideals of Autostraddle or its editors, nor do any First Person writers intend to speak on behalf of anyone other than themselves. First Person writers are simply speaking honestly from their own hearts..