We thought they were just massive assholes completely unaware of their privilege/the patriarchy/other humans on public transportation. We thought they just had inflated ideas of their genitalia. But no.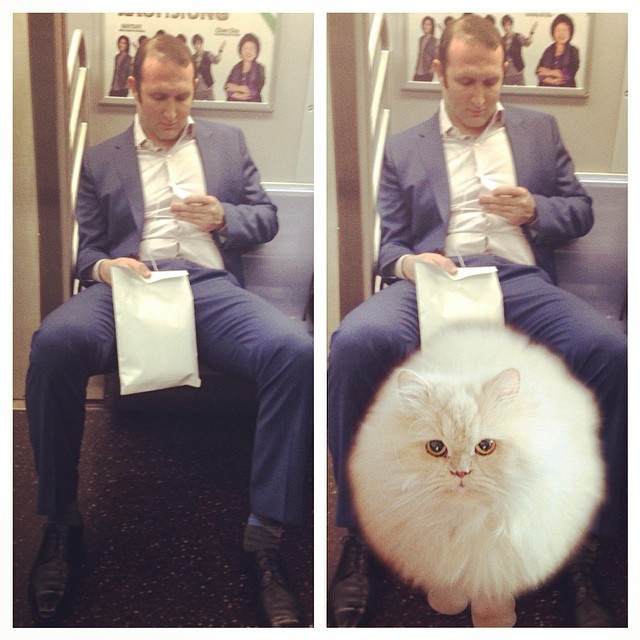 They were just saving room for cats.
This revelation has been fully documented in the photo essay, Saving Room For Cats. Anonymous photographers have been correcting the stigma against men leaving gargantuan spaces between their knees while others are forced to stand on trains and buses. This brave new work painstakingly illustrates how wrong feminists have been to call out bros (and others*) for taking up space that has been presumed (up to this point) to not belong to them.
I feel so ashamed.
*Not all men save room for cats on trains. Only the best kind.