Be honest: you've always wanted to learn to knit. Maybe you've already started! Maybe you have the first three rows of a scarf in the back of your closet underneath a box of cat toys. In my experience, part of the reason that initial knitting attempts stall out (or never get started) is that we don't have enough achievable motivation. Knitting a multicolored lace shawl is awesome, but takes a lot of experience and isn't really feasible for one of your first projects. On the other hand, some of the stuff that is feasible is really unsatisfying: when you've been knitting for three days and only have a couple inches of your boring garter stitch scarf, it can be hard to find the strength to go on.
To remedy this situation, this post contains a few things. First of all, here's a video explanation of how to get started. It's going to show you how to purl at the end (as opposed to just casting on and knitting), but you don't need to pay attention to that unless you want to; all the patterns in this post use a garter stitch!
Got it? Good. Practice as much as you need! Then you can get started working on these easy, diverse projects that all rely on the simple garter stitch.
Cup Cozy (heart is optional!)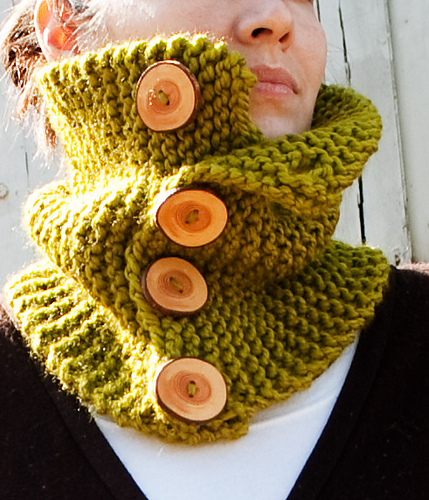 If you've watched the video above, then you really truly know everything you need to know to try making all this stuff. The only other thing to keep in mind is how to finish off a piece of knitting once you're done with it. For that, may I direct you here:
What are you gonna make? How warm are you gonna be when winter comes back (and/or right now, Australians)? Happy knitting!