Pendant necklaces are awesome! They're stylish, they let everyone know your interests as soon as they see it and they're easy to customize and make your own. While I'm currently up at A-Camp, I'm leading a workshop on how to make these fun, cute and kickass crafts. We're making them featuring some of our favorite queer and feminist icons, but you can put pretty much whatever you want inside yours. Although the supplies are somewhat specialized and you probably won't be able to find them just lying around your house, they are very cheap and easy to find online or at craft stores. So let's get going!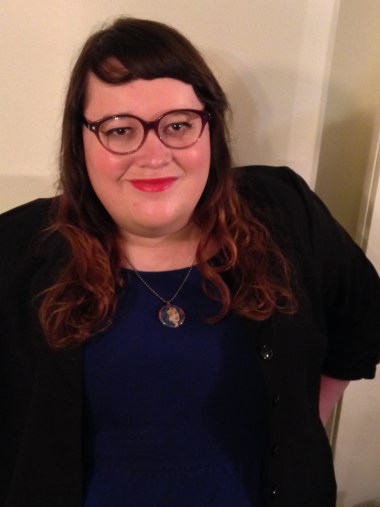 ---
Custom Queer/Feminist Pendant Necklaces
I bought all of these supplies (other than the pictures and scissors) online, but a lot of craft stores will have them as well.
Supplies
+ Clear glass 1 1/2 in. round tiles (although other shapes would work)
+ Glass glaze
+ Jewelry bails
+ Necklace chain
+ Scissors
+ Popsicle Stick
+ Pictures, scrapbook paper or whatever you want to be inside your pendant. Make sure you use a thicker paper.
+ MicroGlaze (only if you use an inkjet printer for your pictures)
---
1. Pick out the pictures, patterns or drawings that you want to use. The picture needs to be a little bigger than the tile, but not much. You want it to fill the tile, but you also want to make sure it fits. I printed off a bunch of options. Batwoman? I got her. Kate McKinnon as Justin Bieber? I got her. Sophia Burset? I got her. Amy Poehler and Casey Wilson dressed up as Tegan and Sara? I got 'em.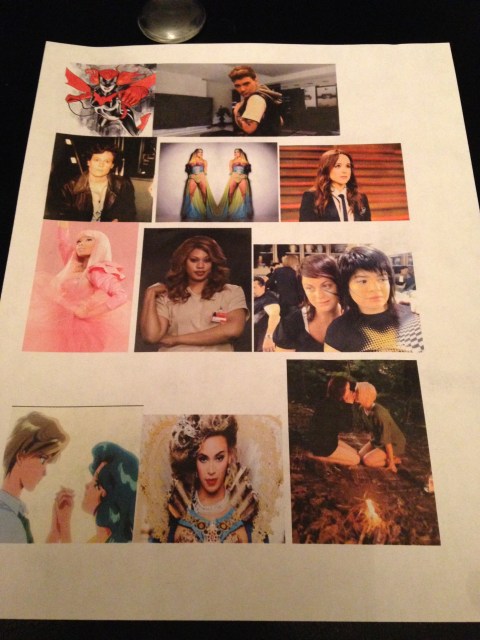 2. You take the glaze and squeeze out a thin layer on the flat part of the glass tile. You need to spread it around a little bit so that there are no air bubbles. This is where the popsicle stick comes in handy. Or, if you're making two, you can squeeze out enough glaze for two pendants and rub the flat ends together.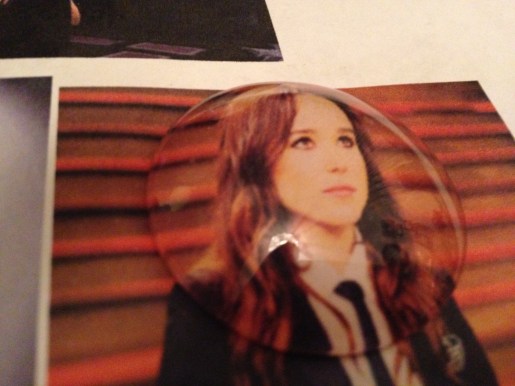 3. Next you carefully place your tile over the picture. Don't push down, because you don't want to push the glue out from off the tile, but you can lightly tap it to make sure it's securely there.
4. Let the tile sit there for about fifteen minutes. Go hang out and get some coffee or tea or watch most of a single episode of your favorite TV show.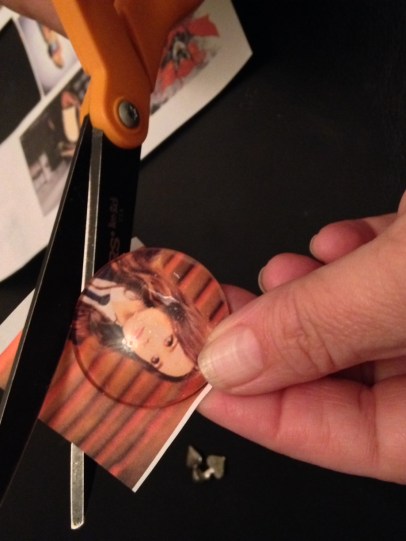 5. Now that it's dry, cut out the picture as close to the tile as you can get. (Helpful Hint: if you have a nail file handy, you can file down the edges to make is smooth)
6. Grab your popsicle stick and cover the back of the tile with a light layer of glaze. This will give it a smoother finish.
7. At the same time, put the tile on the table, flat side facing up, and grab your bail. Put a small amount of the glaze on your bail and attach it to the flat side of the tile, making sure that it's at the top of your picture. Again, you've got to let it dry, this time for about an hour.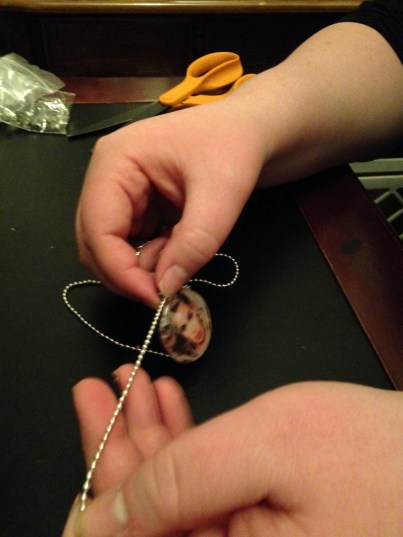 8. Now for the final step. Once it's dry, you get your necklace chain and simply string it through the bail. Done and Done!
Look at how great these look! If you ever want to immediately let people know just how much you love Beyoncé, Ellen Page, or whomever else, just put one of these on and you can take on the world.