Welcome back to Ask Your Friendly Neighborhood Lesbrarian! Queer writer Nita Tyndall recently tweeted: "Book twitter, please rec me all your queer, creepy short stories/collections a la HER BODY AND OTHER PARTIES. I am deprived."
Nita is certainly not alone in her love for Her Body and Other Parties by Carmen Maria Machado and likely not in her deprivation either. It was, after all, one of Autostraddle's top 10 queer and feminist books of 2017. Here are eight queer short story collections that embody the same kind of creepy, "bodies as horror,wp_postsfabulist, dark fairy tale feel that Machado's book does.
---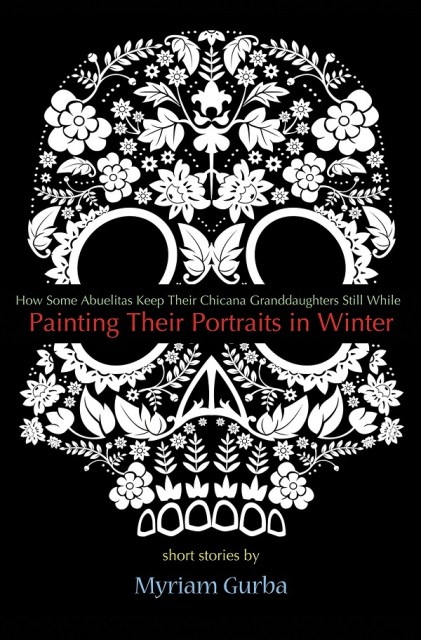 A beautifully imaginative collection of fabulist, magical realist short stories by this Mexican-American author, Painting is a book of creepy yet hilariously witty stories full of bodies: alive, dead, and ghostly. The titlular story, "How Some Abuelitas Keep Their Chicana Granddaughters Still So That They Can Paint Their Portraits in Winter,wp_postsis about a grandmother that tells terrifying fairy tales — including ones about cannibalistic tamale makers and dog demons from hell — to her grandchildren, reimagining those cautionary tales in much the same way as Machado's "The Husband Stitchwp_postsnarrator does. Gurba's book also straddles a similar line with its ancient, timeless feel of fairy tales combined with a 21st century queer and feminist sensibility. Women pushed to the brink at the hands of misogyny populate the stories and are often queer and/or associated with death, turning on its head that idea of women as mere maternal life givers.
---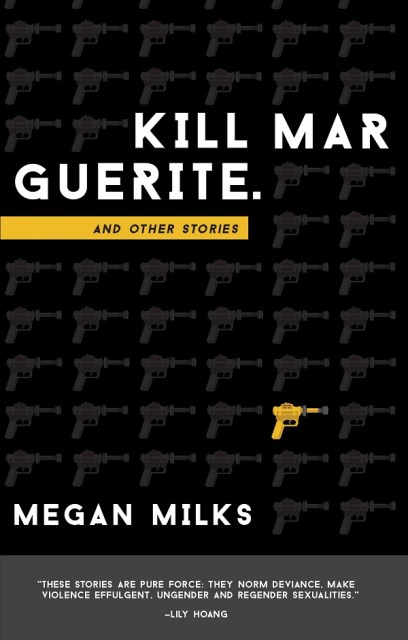 This collection embodies many of the same qualities that Machado's does, including a postmodern play with popular culture as well as a deep interest in bodies in all their glorious grotesqueness and sexiness. It's hard to describe this book except as an extremely weird, unique assortment of stories. For example: after having kinky sex with a giant slug, a woman turns into one. A woman's heart is a tomato and escapes from her chest; her relationship ends. A wasp and an orchid struggle to have a monogamous relationship in a world where insect-flower relationships are supposed to be polyamorous. 90s kids will especially love the story that is a choose-your-own-adventure borrowing from Sweet Valley High, Your Teacher is an Alien, and The Babysitter's Club. Another is in the format of a Resident Evil-esque video game, the main character repeatedly dying but getting more chances to beat her rival in a middle school Mean Girls setting.
---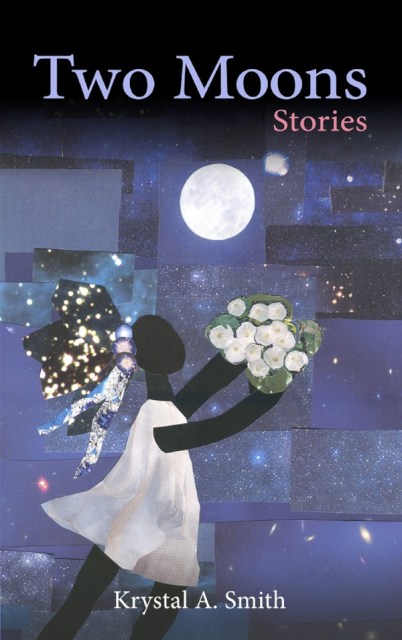 Black lesbian writer Smith's debut collection of fantasy and science fiction short stories is out March 20. It's also intimately concerned with women's bodies and visceral body horror, including short fiction investigating infertility, miscarriage, drug addiction, magical healing herbs, astral bodies and the lines between human and animal. In "What The Heart Wants,wp_postsheartbreak and heartache and all the other heart metaphors that are used in the face of a lover's rejection are made literal as the protagonist finds that the actual organ in her chest is distinct from her emotional and physical desires. Although some of the stories are unsettling, you can also count on Smith to deliver some lovely, endearing depictions of Black lesbian love, like in "Two Moonswp_posts— two women are in love with the moon, which brings them to fall in love with each other. These stories are quite short and will especially appeal to poetry lovers, as some of them can be read as prose poems.
---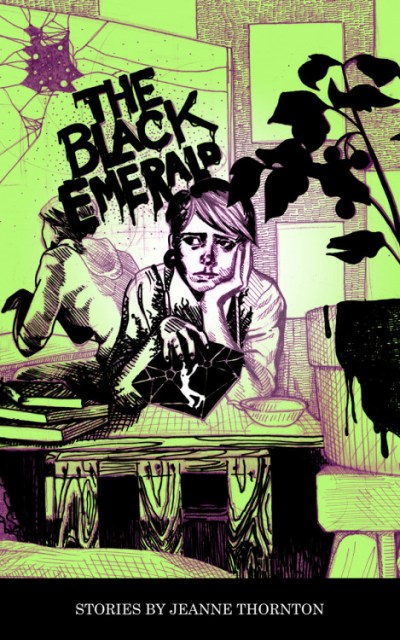 Thornton's first short story and novella collection is brilliantly dark and strange. Like Machado, Thornton's view of reality is slightly off kilter, with even the most realist of the stories tinged with a creepy magic. Described as "hallucinatory queer pulpwp_postsby the publisher, the unpredictable bizarre plot twists and turns are interspersed with Thornton's dark, tragic humor. Almost all the stories feature queer and trans teen girls in narratives like a high school artist finding her drawings have been corrupted by a haunted stone that gives her terrifying artistic powers and a popular girl hooking up with a skeleton at a make out party. Throughout Thornton's skill at capturing clear, authentic teen voices shines at the same time as her delightful imagination is showcased in the fabulist, absurdist tales. There are also lovely, aptly weird punk-style illustrations by the author included throughout the book.
---
In queer Canadian author Hiromi Goto's first short fiction collection, the monsters are both literal and figurative. Fearless and raw, Goto's writing plays with Japanese folklore in her stories about monstrous bodies and psyches, invoking cat demons, children born with tails, and kappas. Like many of the other collections on this list, motherhood is also a recurring theme; in "From Across the Riverwp_postsa mother grieving for the loss of her child find her anguish materialized into a frightening figure and in "Tales From the Breastwp_postsan agonized breastfeeding mother transfers one of her breasts and its responsibilities to her male partner. Many of the stories also investigate the generation and cultural gap between first and second generation Japanese Canadians. Goto teases out the weird, chilling moments of everyday life in Japanese Canadian families to create chilling, subtly supernatural tales.
---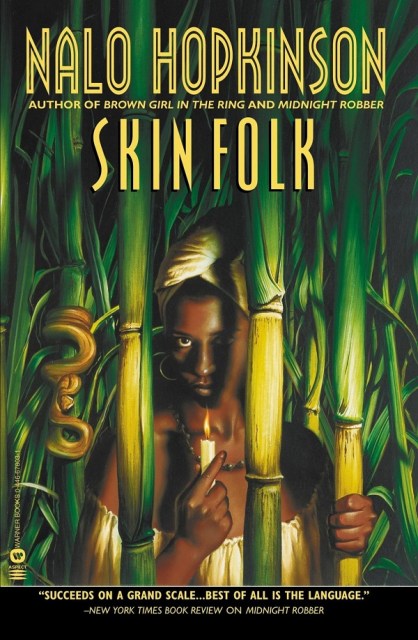 Skin Folk, like Her Body and Other Parties, is a rare kind of fiction that manages to be deliciously sexy and scary while delivering beautiful prose and complex cultural commentary. The title, as Hopkinson explains in the book's forward, refers to a figure known by different names in Caribbean folklore that is a person/creature who is not what they seem. The skin folk appear in many different forms in Hopkinson's science fiction and fantasy stories, all of which highlight her incredible imagination and amazing versatility. She moves from terrifying post-apocalyptic futures to lesbian erotica set in a Caribbean brothel to future sex toys which have a mind of their own to body swapping that feeds body shame without skipping a beat. In her retelling of the Bluebeard legend "The Glass Bottle Trick,wp_postsa lighter skinned woman who has abandoned her studies to marry to an educated class-privileged man with "molasses-dark skinwp_postsis a chilling (literally) story of internalized racism and colorism.
---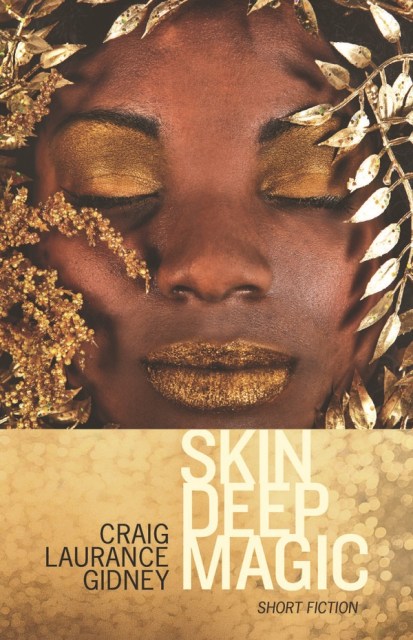 Like Machado's, Gidney's stories are set in contemporary or contemporary-esque worlds haunted by folktales, myths and oppressions. Also like Machado, Gidney focuses on the complicated burdens of gender and sexuality for women, but he adds race in this collection focused on Black women. Gidney retells and integrates African Caribbean folklore, Greek mythology, and American Southern ghost stories in a trademark lush, sensual, dreamy language. The stories sit in that delicious distinctly in-between space that isn't quite horror and isn't quite fantasy and isn't quite realism. In the lightest and funniest story in a mostly deliciously disquieting book, a college student is plagued by visions of an Aunt-Jemima-style women flipping pancakes in her face and a pair of harpies aggressively selling hair straightener and skin-lightening cream. If you like this collection, definitely also check out Gidney's first book of short stories, Sea, Swallow Me, which focuses more on (queer) men.
---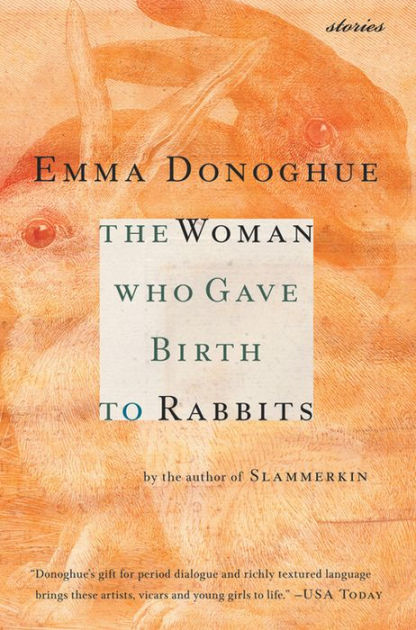 The Woman Who Gave Birth to Rabbits feels like a collection of reinvented European folktales, which is kind of is but also is not: prolific queer author Emma Donoghue actually based these stories on tiny scraps of bizarre history that she came across while doing research for her historical novels. The historical facts are so strange and fascinating it's hard to believe they're true. The titular story, for example, is named for Mary Toft, who convinced half of England in 1726 that she had indeed birthed rabbits. Donoghue takes these historical hoaxes, ghost stories, and other strange stories and embellishes them with a "what-ifwp_postssensibility. The resulting speculative stories often focus on bodies range from bone-chilling scary to amusing, light romps. Particularly terrifying is the one about Isaac Baker Brown, an 19th century doctor who used clitoridectomies as a way to "curewp_postswomen of illnesses they didn't have.
---
Special thanks to Danika at the Lesbrary for suggesting Painting Their Portraits in Winter! Also check out 8 Queer Speculative Short Story Collections.