Hello, goji gummy berry bears! Welcome to Boob(s On Your Tube)! We're in that weird two-week window between fall and summer TV where there's hardly anything happening. I mean, my DVR managed to record 22 episodes of The Golden Girls in the last seven days, so something is happening, but not a lot of new somethings. So! This week, I'm going to run down the 16 TV shows that are coming at you this summer that definitely feature queer characters. There will probably be more. Old shows will add new queer characters. New shows will debut queer characters. (For new shows, my money is on Killjoys, a new Syfy show by the producers of Orphan Black and creator of Lost Girl; and Stitchers, a new ABC Family show that is probably gay because nearly all ABC Family shows are gay these days.) However, here are the shows I know we can count on.
---
June
ABC Family, June 2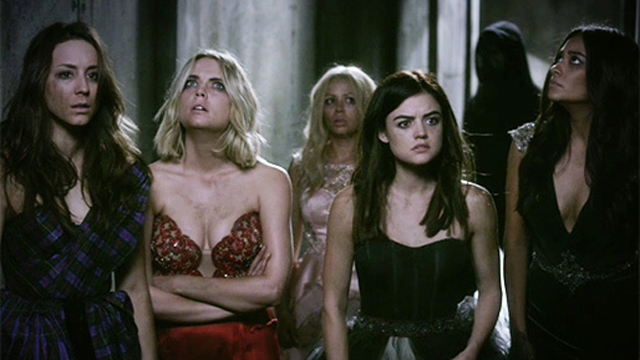 Super lesbian Emily Fields returns to continue her courtships with Alison DiLaurentis, Paige McCullers, probably a new handful of gorgeous queer women who fall out of the sky, and potentially an actual Liar. Masks will mask masks of faces on faces. Parrots will fly. Mona will transcend. And Hanna will continue to know what Hanna means. Can't miss, must see, Rosewood forever.
---
Hannibal
NBC, June 4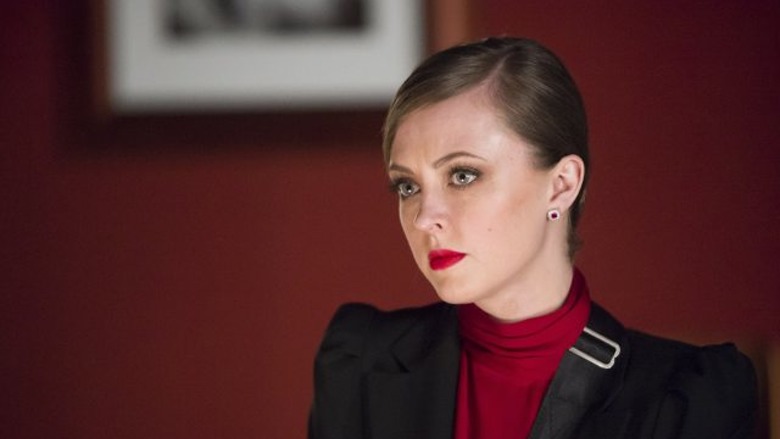 Margot Verner is a lesbian character on NBC's brain-bending gorefest, Hannibal, a show my girlfriend calls "the most beautiful, psychologically damaging thing on network TV." I have asked her multiple times about the fate of Margot Vener, but I keep checking out when she gets to the part where Margot's brother cuts out her ovaries. She's alive, though. That much I know for sure.
---
ABC Family, June 8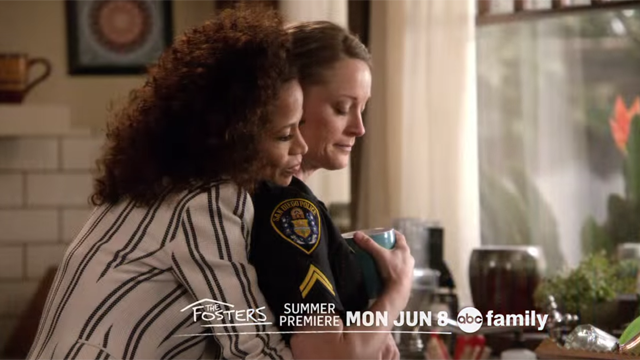 In the season two finale, Lena kissed another woman! The other woman was Monty, the principle at Anchor Beach! But Lena didn't have time to tell Stef because Jesus and Mariana and their birth mother (who was pregnant with a child Stef and Lena had agreed to adopt) got into a car accident that included one fatality! If that level of drama delights you, you're gonna love season three, which promises a brand new foster kid and Lena not telling Stef about the aforementioned kiss.
---
ABC Family, June 8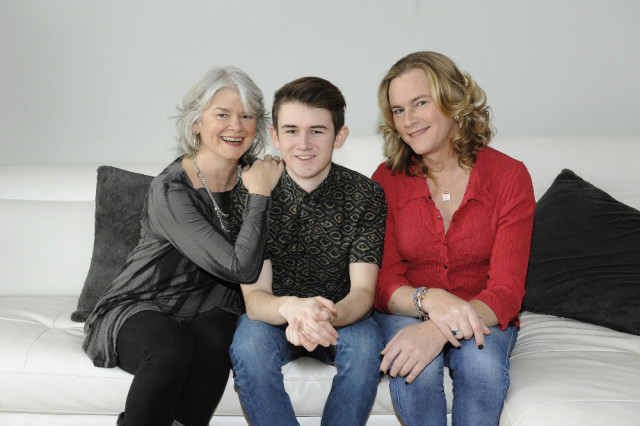 Mey has watched the first two episodes of this show, and she's not really feeling it. From her review:
I also said I hoped that, unlike Maura's family in that show, the transgender parent in Becoming Us's family wouldn't be filled with horrible people. While I wouldn't go that far, after watching the first two episodes I was definitely expecting Carly's family and the other people in the show to be much more supportive of her and to be better examples of how to act when you have a trans family member than they were. After all, why would you agree to star in a reality show unless you thought it was going to paint a good picture of you? Instead, I found myself crying halfway through the first episode — not because the show was touching my heart, but because I couldn't believe how Carly was being talked about by her family.
---
Netflix, June 12
This needs no introduction or explanation. Orange Is the New Black is everything. I know it, you know it, Netflix knows it. Now we just need it. Give it to us so we can binge it!
---
Defiance
Syfy, June 12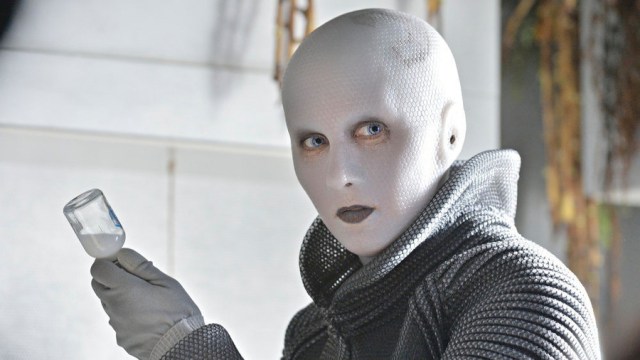 Last season, Syfy's post-apocalyptic alien/human western revealed that Doc Yewll is a lesbian who sometimes has visions of her dead Indogene wife. Also, of course, there's Stahma Tarr and Kenya Rosewater's love affair that did not die when Stahma shot Kenya in the face. Sure, Kenya is dead now, but only kind of, because Kenya is also alive as a clone. She'll be back in season three, and it's one of the things I am most looking forward to this whole summer.
---
Chasing Life
ABC Family, June 17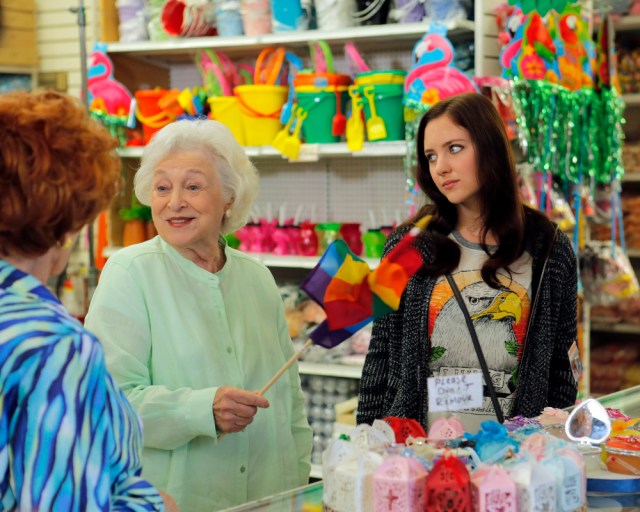 Brenna came out as bisexual during season one, a thing her grandmother loved and celebrated every time she had the chance. Brenna's girlfriend, Greer, had to skip town to go live with her dad in like Rhode Island at the end of the season, but everyone's fingers are crossed that she will return for some more live-in lady-love.
---
The Last Ship
TNT, June 21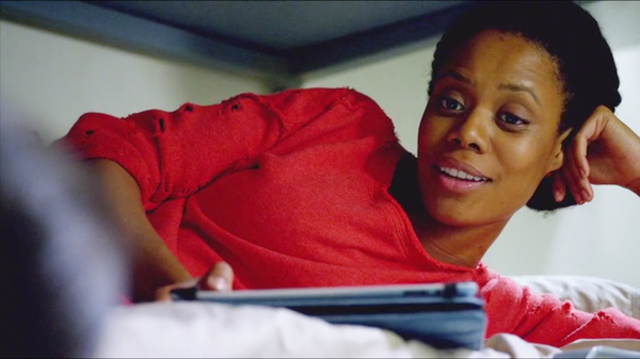 Lt. Alisha Granderson is the only lesbian lady surviving on the last ship, but she does have a girlfriend back home. Granderson didn't have enough to do last season, but I'm hoping the writers explore her backstory and place on the ship a little more this summer. Christina Elmore, who plays Granderson, is a marvel.
---
Rookie Blue
ABC, June 25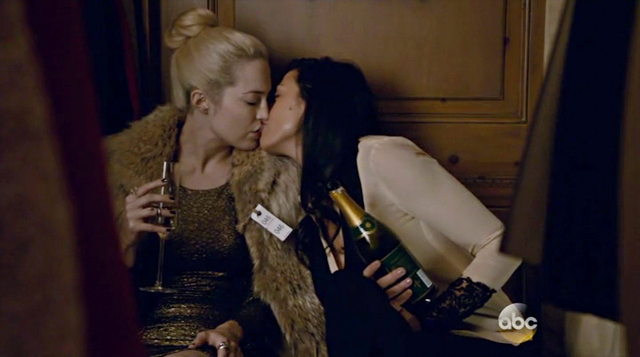 Rookie Blue kicks off its sixth season here in the States this summer. The Canadian drama kicked off its new season in its home country on May 19th. The show's creatives have talked very candidly about being blown away by the online response to Gail and Holly's relationship. On the upside, Gail is not going back to men. On the downside, there's no firm word on how Holly will factor into the coming season.
---
Under the Dome
CBS, June 25
Last year, lesbian mama Carolyn Hill spent too much time in captivity and not enough time on-screen. The show is headed to Thursdays this summer, hoping to capitalize on Big Brother viewers. CSI fan favorite Marg Helgenberger is also joining the cast for an extensive arc. Carolyn remains one of the only black lesbian TV characters on broadcast network TV, so I'm rooting really hard for more for her to do this season.
---
Scream
MTV, June 30
Bex Taylor-Klaus, who you remember from The Killing and Arrow, has joined the cast as a "bi-curious" character. In the realm of horror films, that means she'll face an imminent and horrific death. Let's see how that trope translates to the small screen.
---
July
Ray Donovan
Showtime, July 12
Kate Moennig as Lena never has enough to do on this show, but also, it's Kate Moennig, so every minute on-screen counts as ten minutes on-screen.
---
Masters of Sex
Showtime, July 12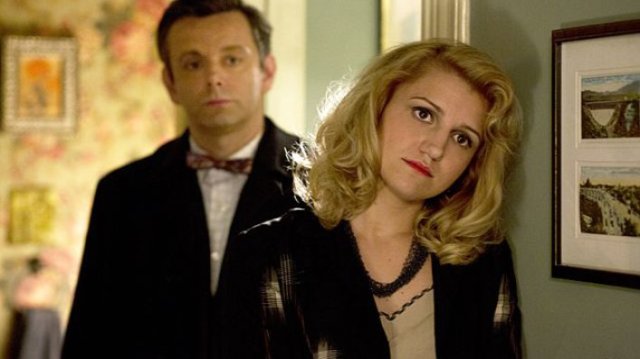 Betty was upgraded to a series regular in season two, but weirdly, it didn't translate into much more screen time. Mainstream and queer critics alike thought it was a dumb move to relegate her to the shadows. She did, however, ditch The Pretzel King, so her storyline is wide open for sapphic shenanigans this summer.
---
Hollywood Game Night
NBC, July 17
Jane Lynch doing her best Jane Lynch once a week with other celebrities!
---
August
Survivor's Remorse
Starz, August 22
One of the biggest and best TV surprises last year was M-Chuck, the lesbian character on Starz's original series about a basketball player who makes it from poverty to the NBA and brings his family along with him. She's smart about life and smart about business and completely unapologetic about being an openly gay lady. She's also her family's rock. I am very excited to see where Survivor's Remorse takes her this season. (Riese also just watched this show and loved it!)
---
MTV, August 31
Amy's in love with Reagen, or Karma, or herself, or all three. Who even knows at this point. Definitely season three will be a lot of girls kissing and fandom losing its mind and Riese writing brilliant recaps. Those are things you can count on.
---
I've also made you a downloadable PDF calendar with each of these premiere dates! I'll updated it as more information becomes available!
What shows are you most looking forward to this summer?