Hellooooooooooo world! I'm in San Francisco —where it's a cool, autumn-like 65º — for a research trip. I went to the GLBT Historical Society's archives and looked at some really interesting stuff that was also heartbreaking (be nice to one another because one day a grad student researcher might read your mean comments to each other and feel really sad), lost my transit card, and today I'm going to Folsom Street Fair! I looked at the weather in Austin and it's still in the mid 90s. I don't want to leave.
---
Black Queer Ladies Are Rocking My World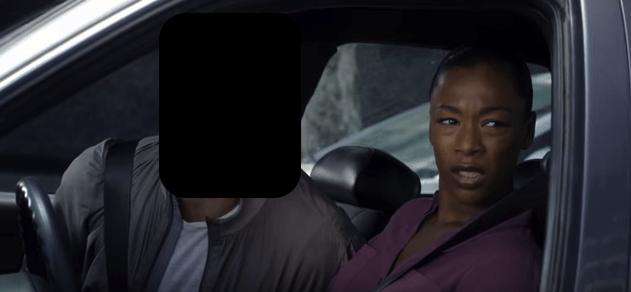 + Samira Wiley gets to be in a happy funny comedy!
The series stars Hansen ("Veronica Mars") as himself, a member of an LAPD task force which partners actors with homicide detectives so they can use their "actor skillswp_poststo help solve murders. Wiley plays as his no-nonsense partner, and the other guest stars play bizarro versions of themselves. At one point, Bell taunts Hansen for the number of unaired pilots he's shot. In another scene, she tells Wiley's character: "You're not gonna shoot Kristen Bell."
+ Lena Waithe talks about the Emmy's, including that swoon worthy tux!
For me, I like clothes in general, but there was even pressure there! Everybody was like, "Oh, you're such a swaggy dresser. What are you gonna wear?wp_postsI knew I wanted to wear a tux, and I knew I wanted some flare to it. That's all I told my amazing stylist, Tiffany Hasbourne. And the designer is ALBA Legacy, an Asian designer named Jhoanna. I said, "I want to do a tux. I don't want to do a traditional tux. I want to do something that's a little fly, a little swaggy, because that's my personality.wp_postsWhen they showed it to me, I loved it and they tailored it perfectly to my body. I felt like the queen of the night in that thing.
---
Gaga, Girl Crush, etc.
+ How Lady Gaga Captured America's Queer Imagination
+ Billboard published a list of lesbian songs. After you check theirs out, maybe check out all of our queer playlists.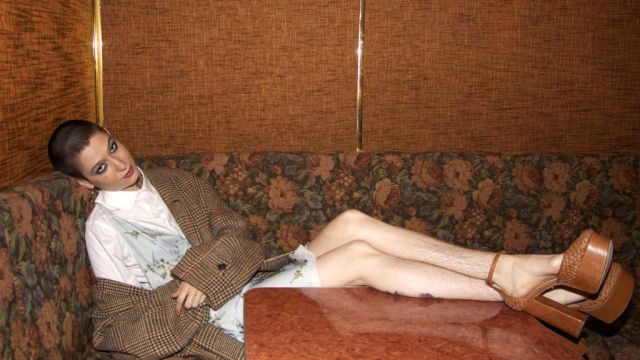 + 'Billions' Star Asia Kate Dillon Is Blurring the Lines
In their work as an actor and activist, Dillon has been confronting ignorance and bias in many forms, including publicly challenging the existence of separate "actor" and "actress" categories at award shows earlier this year. They presented the first non-gendered acting award to Emma Watson at the MTV Movie & TV Awards in May. Watson thanked Dillon in her speech for "educating" her in such an "inclusive, patient, and loving way."
+ Maggie Szabo Premieres 'Don't Give Up' Music Video As a Love Letter To Trans Youth
---
And finally…
🗣️interracial lesbians on house hunters moving from brooklyn to connecticut!!

— built like a can of spam (@alaraemonts) September 20, 2017
Just thought you ought to know.