Welcome to this month's Ask Your Friendly Neighborhood Lesbrarian column! A little while ago, I received this email:
Hi Casey!
What I *really* want is books with black lesbian leads (black queer women also okay) in dystopian/apocalyptic settings, preferably YA. If that's impossible, black lesbian/queer woman led stories of any kind will do. Help me out?
Thanks! Good luck,
Asher
These books weren't easy to find, and most of those below aren't exactly what Asher described. While I couldn't find eight books that were dystopian or post-apocalyptic specifically with all the other stipulations, I managed to track down books with prominent queer Black women characters that fall somewhere in the larger area of speculative fiction: science fiction, magical realism, and paranormal fiction. Some are dystopian or post-apocalyptic, some not, so even if you're not into dystopian books, there's something on this list for you too! In short, these are all about queer Black ladies in worlds that, in one way or another, are unreal.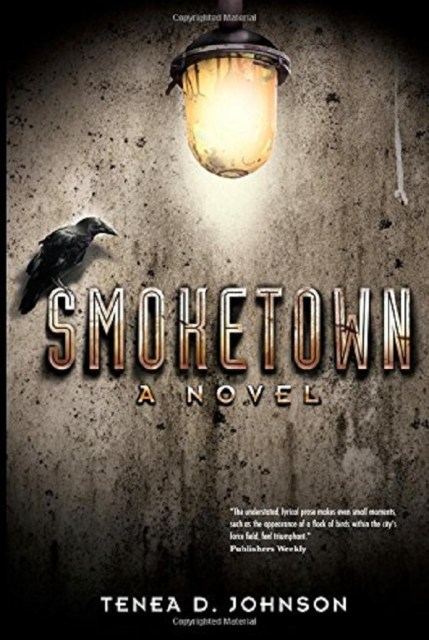 In this debut novel with meticulous world-building, Anna Armour has just moved to the beautiful but troubled city of Leiodare in post-climate change America. A factory worker by day whose real passion is art, Anna is waiting for the return of her nomadic lover Peru. Smoketown is typical sci fi rooted in science — Leiodare is protected by a force field from birds, who are thought to have spread the mysterious epidemic a generation ago called "the crumble"— but it's also about religion, magic, and art. Anna soon inadvertently finds herself at the centre of major changes in the city, along with the new people she has met in the city through Peru's connections: Rory, a wealthy man who is the sole survivor of the crumble; Eugenio, a doctor and anthropologist researching the crumble; and his sister Lucine, a serious practitioner of the religion "Mendejano," which includes nature and bird worship. Despite the physical absence of Peru, who works from afar to create virtual reality creations for Rory, she is never far from Anna's story. This dystopian novel is unique with its dream-like atmosphere, and will also appeal to readers who enjoy lyrical prose.
The Salt Roads is an epic, ambitious, majestic novel that stretches the boundaries of historical fiction with delight and abandon. On the one hand, it recreates the past worlds of queer Black women in different epochs. One the other hand, it's chock full of lots of spiritual phenomena most historians wouldn't consider "real": Caribbean Vodou visions, fourth-century Christian pilgrimages and miracles, and just plain old magic. The novel follows three different Black women: Mer, a doctor, midwife, and plantation slave in mid-18th-century Haiti; Jeanne, a biracial woman living in 19th-century Paris, making a living as a dancer and lover/muse of poet Charles Baudelaire; and Thais/Saint Mary of Egypt, a sex worker sold into prostitution in the fourth century. All three women are searching for freedom: literal, economic, sexual, artistic. Mer and Jeanne are both explicitly queer. Hopkinson's storytelling in this novel is a beautiful, moving celebration of queer Black women's historical lives. Also give Hopkinson's apocalyptic YA novel Chaos a shot: while the Black main character isn't queer, she has queer Black BFFs!
Ascension by Jacqueline Koyanagi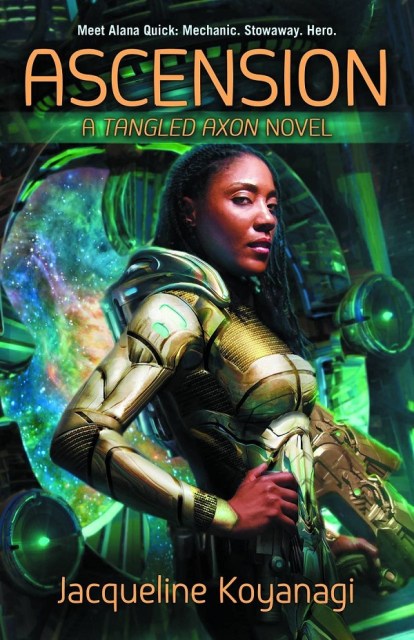 While Ascension fits quite solidly into the sci-fi sub-genre of space opera — stories set in outer space with space ships, battles, and soap opera-like drama — you might also call it dystopian. The main character Alana is a "sky surgeon" — in other words, spaceship engineer — who has been barely scrapping by for far too long, what with the late, late capitalist society she lives in where the ultra-rich enjoy lives of luxury and she can barely afford the pain meds for her chronic illness. It's her desperation for work (and money) that starts her adventure: she decides to stow away on a spaceship and hopefully earn the crew's respect. She wasn't planning on falling in love with both the ship and its lady captain, or ending up on a cross-galaxy journey to hunt down her sister Nova. In addition to the Black lesbian protagonist, Ascension also features Latina, bisexual, and polyamorous characters. Koyanagi's writing is beautiful, especially the way she describes space as "the big quiet" and Alana's deep love for spaceships, as if they were women who might become her lovers.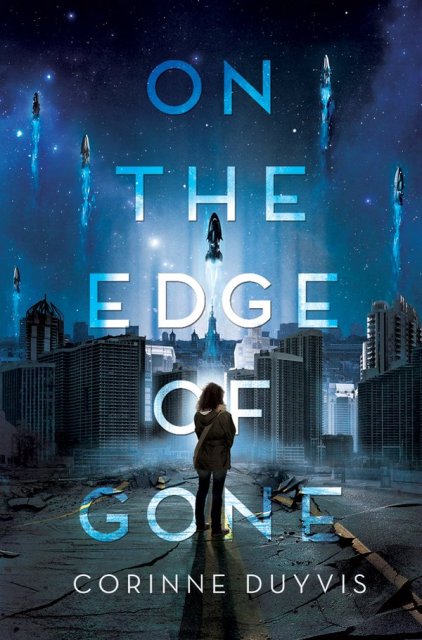 The YA novel On the Edge of Gone begins in early 2035, weeks before the big comet is set to hit Earth. Denise and Iris, sisters who are part-Dutch, part-Surinamese black girls, are supposed to be going to a temporary shelter outside Amsterdam with their mom. The younger sister, Denise, is worried about making it in time: Iris is missing and her mother doesn't move at a fast pace. But does it even matter, given the slim odds of surviving long-term? A chance encounter presents the family with a much better option: a spaceship scheduled to leave Earth to colonize new worlds. The problem is that spots are only open for those deemed "useful." Why would they want Denise, an autistic high schooler? And what about Iris, who is trans? Not to mention their mom, who's struggled with addiction her whole life. As teens, Denise and Iris are just learning to value who they are; but the apocalypse sheds new light on the idea of value. Are people only valuable in so far as they are "useful"? In addition to Iris, who is bisexual and trans, there are also major lesbian, Jewish, and Muslim characters in this sophmore novel.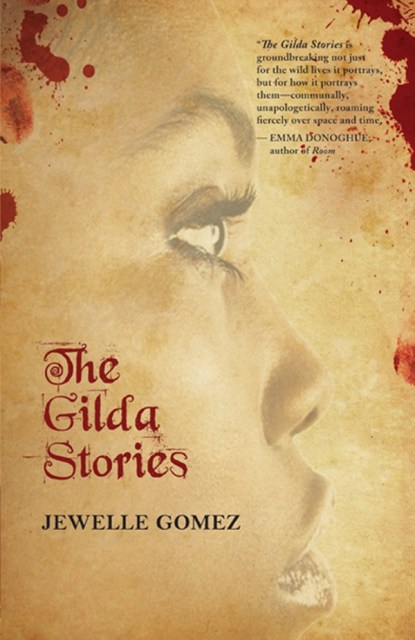 This lesbian classic spans two centuries, from the 1850s slavery era in the United States to the post-apocalyptic future of 2050. The Gilda Stories is not what you might expect from a vampire tale, at least not if your frame of reference for vampire books is Twilight. While Gómez incorporates a lot of traditional vampire mythology — including tropes that have been dropped by other writers, such as the requirement for vampires to carry around the soil of their native land — she is also exploring vampires in a fresh way: as a kind of living history. Gilda's story begins with her escape from slavery and her induction into a family of vampires. From then on, she wanders America in search of community, adventure, and meaningful relationships. Her story is told episodically as she witnesses history marching by, many things changing and, significantly for her as a black woman, many things not. While Gilda has various relationships with different genders throughout her years, her main enduring romantic connection is with a fellow queer vampire and Lakota woman Bird. The Gilda Stories is a must-read for fans of (lesbian) historical and vampire novels.
Elysium by Jennifer Maire Bissett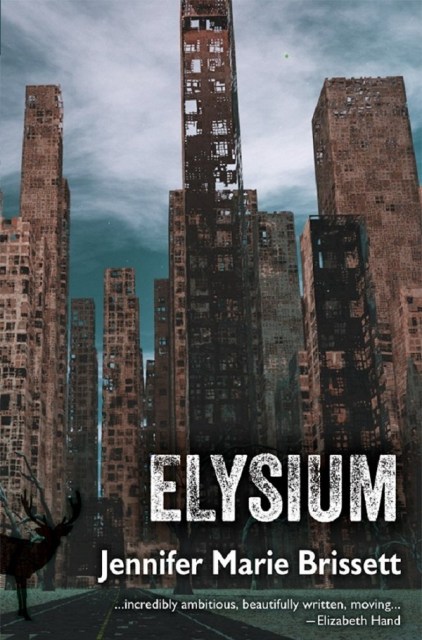 Elysium is a hugely innovative debut novel. It opens with two survivors in the aftermath of an apocalypse. A green dot in the sky is briefly mentioned. And then Bissett pulls the rug out from under you. She introduces another couple, also reeling from a recent apocalypse. Are they the same people? Yes, and no. As the stories proliferate, something distinctly queer is going on: the couple's genders, circumstances, sexual identities, motivations, and other factors are in constant flux. Bissett even plays with what constitutes an apocalypse. The transitions between stories are marked by what looks like computer code, the process of rebooting, reinstalling, restarting. The effect of the book is an eerie feeling of déjà vu as certain key images recur and entire scenes are replayed with different incarnations of the characters. Where does one story begin and another end? Who/what is the computer program who seems to be in charge of all this? Fans of experimental fiction will love Elysium, as will readers looking for science fiction that investigates artificial intelligence, alternate realities, and the transcendence of love.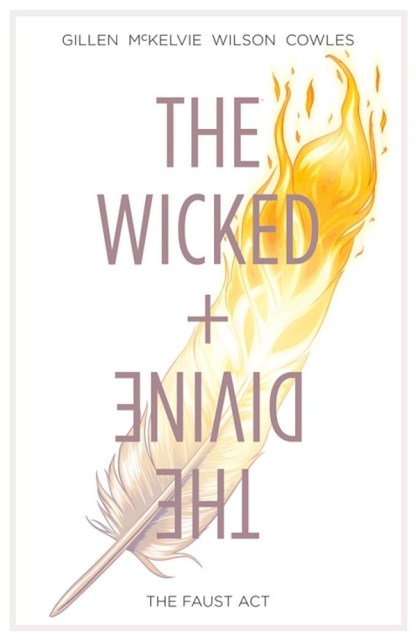 Biracial college student Laura isn't exactly your average fangirl: that's because she's a fan of the Pantheon. The Pantheon is a group of 12 gods from various mythologies who are incarnated as humans every 90 years. They only get to live two years before they are dead. But in the meantime they evoke plenty of strong feelings: obsession, love, hate. Just like any pop star. In fact, the Pantheon are pop stars, thrilling audiences in a variety of genres and bringing music lovers to orgiastic bliss. Laura feels like the luckiest girl on Earth when she gets a chance to go backstage one night at a Pantheon concert. When things get violent with Luci(fer) — who looks like an incredibly sexy lesbian David Bowie — Laura finds herself in the middle of a scandal. Laura, of course, is totally enthralled with Luci. But how far will she go to defend her, when Laura knows she has done terrible things? McKelvie's illustrations are beautifully rich and intricate, with lush, saturated colors. It's a treat to get to see queer and/or POC characters in such luxurious detail. Also, look for a prominent trans woman character! This comics series is now on its fifth volume, so if you like it, you have lots of volumes to binge read.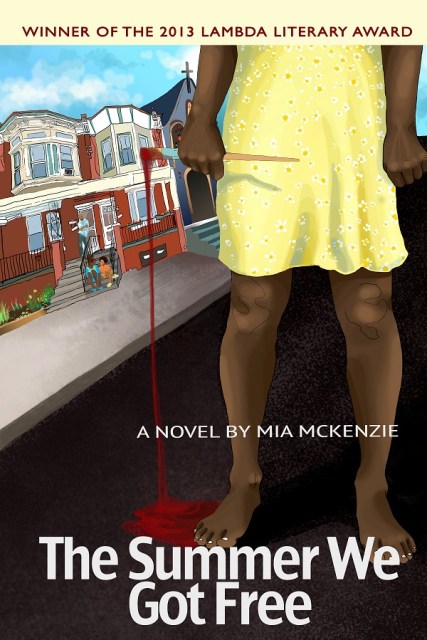 This Lambda Award winner by the creator of the QTPOC website Black Girl Dangerous is the most realist book on this list. But it definitely has a touch of the paranormal. Years after a tragedy ripped their family apart and forced them out of their community and church, the Delaneys are sleep-walking through life, living in their creaky old house in the middle of a Black neighborhood but completely separate. Ava, who used to be a wild child and passionate artist, has become an apathetic, dull young woman; as the opening line of the novel tells us, she can't even remember the joy of the taste of butter, though she eats it every morning on her toast. Ava and the Delaneys's quiet, haunted lives are interrupted by a visit from a mysterious woman with a connection to their past. Suddenly the (literal and figurative) ghosts they have been living with seem alive, awake, and urgent. The Summer We Got Free is at once a mystery — McKenzie expertly teases out the narrative of what happened to the Delaneys 17 years ago — and a coming out story, as Ava discovers her love for another Black woman. Touching on grief, Black church politics, repression, and recovery, it's a novel at once sad and hopeful.
---
If you want more books featuring black queer women, check out these 10 Novels & Memoirs By and About Black Lesbian, Bisexual, and Queer Women. And keep those queer book questions coming to stepaniukcasey [at] gmail.com or tweet @canlesbrarian. And please share your recommendations for books with black lesbian/queer main characters in the comments!