2016 has given us all a ton of new queer and/or feminist books to read! Here are some of the best.
The Top 10 Best Queer and Feminist Books of 2016
---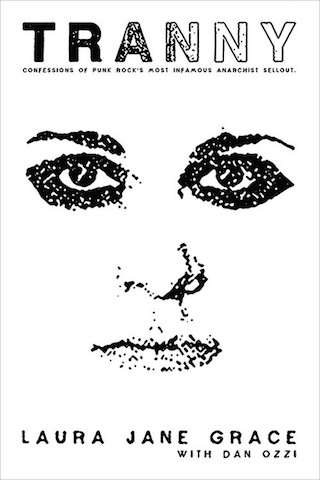 Punk band Against Me! founder Laura Jane Grace, with Dan Ozzi, tells the story of her life and career through memoir interspersed with years of old journal entries. The result, as an AV Club review notes, is "a bruising tale, but Grace writes about juggling the pressures of grappling with dysphoria and keeping her band together with such naked honesty that you can feel the weight being lifted off of her shoulders." It's also one of Billboard's 100 greatest books about music of all time. In a review at the Guardian, Laura Snapes writes:
"It is, as its title indicates, an unsparingly honest read that hits as hard as one of Against Me!'s ferocious punk assaults.

'A lot of the book deals heavily with shame, internalised transphobia and self-loathing, and I don't identify with the title,' [Grace] says wearily. 'I don't like that word [Tranny], so there's a certain element of reclamation. And it goes along with 'sellout', like: go ahead, say the worst thing you can say about me, because I'm already saying that about myself.' […] Tranny isn't the soft story of 'becoming Laura' that some publishers wanted her to write, but an autobiography that reflects its confrontational title on every page."
---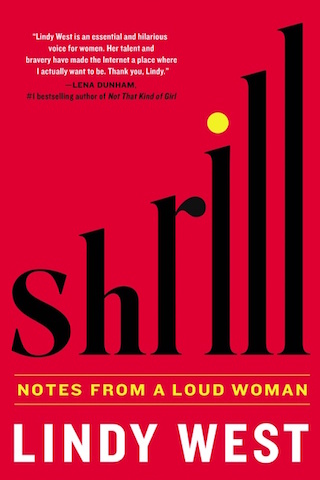 In this sharp series of collected essays, Lindy West discusses trolls, fat shaming, abortion stigma, misogyny, rape jokes and more with her signature voice. The resulting memoir, as Nora Caplan-Bricker notes, is "an in medias res snapshot of both contemporary feminism and of one of its loudest voices, a woman reaping the rewards and weathering the consequences of speaking her mind." In a review at the Guardian, Annalisa Quinn writes:
"Shrill mixes humour with pathos so effectively that those qualities magnify each other rather than cancelling each other out. West has somehow stayed open and vulnerable in the face of constant attack, abuse that would turn a lot of people into a brittle shell, instead of a warm, capacious and funny writer."
---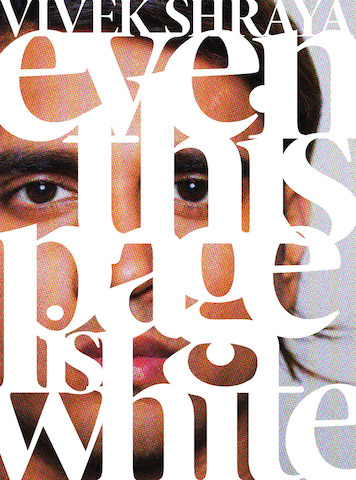 This debut poetry collection from Toronto-based trans artist and activist Vivek Shraya beautifully illuminates everyday racism across a multitude of spaces, and explores color and identity.
Shani Mootoo, author of Moving Forward Sideways Like A Crab, notes:
"This brave and very contemporary lyrical collection dares to ask the unspoken yet screaming questions, to finish the sentence that hurts, that reveals, that provokes, that celebrates. Like a Durga goddess, Shraya juggles with deft hands the multiple aspects of desire, race, gender, queerness and contemporary pop culture."
(Read Shraya's interview with Autostraddle on the release of her song "Girl It's Your Time.")
---
7. Problems by Jade Sharma
Maya has a heroin addiction, eating disorder, dying marriage, ending affair and growing inability to manage them all. Problems, told in fragments of Maya's thoughts, avoids the clichés of addition and recovery narratives to speak to something dark, hilarious and deeply real. This debut novel is the first book in Emily Books's imprint with Coffee House Press, and is long-listed for the 2017 PEN Open Book Award for an exceptional book-length work by an author of color. In a review at the New York Times, Lauren Holmes writes:
"The book's vulgarity is deeply and powerfully feminist. Most of Sharma's best lines are too profane to print; ­Maya's narration is crude, unsettling and often shamelessly sexy […] She occasionally makes degrading remarks about other women that a 'good feminist' shouldn't make, but even this behavior seems like a feminist response to the patriarchal commandment that women must always be polite. Maya is not polite, and although I found her captivating and charming, Sharma's goal is not to make her likable. Maya is as horrible, and as fully human, as men in literature have always been allowed to be."
---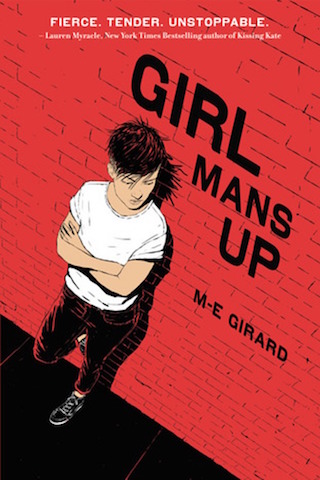 Queer YA needs more butch girls, and Girl Mans Up provides. Pen Oliveria, a 16-year-old Portuguese Canadian, is into video games and button-ups. As she navigates relationships with her conservative family, bullying childhood friend, and hot new crush, she questions toxic masculinity and explores ideas of respect and what it means to have it for herself.
In a review at Autostraddle, Emma Eisenberg notes:
"Girard's writing is special in the way it speaks the language of our lived experience of moving through and within gender — inching, painfully slow, changeable, delightful, sexy, and made manifest in a thousand tiny ways, often between people and between words, unspoken. The writing also manages to hold at the same time powerful contradictions about the way spiritual gender feelings feel inside our bodies versus the way our bodies and selves are perceived and categorized by others. […]

But more than anything, this novel is a story of a person moving through the world, navigating the painful and joyful and difficult choices of constructing a self with integrity."
---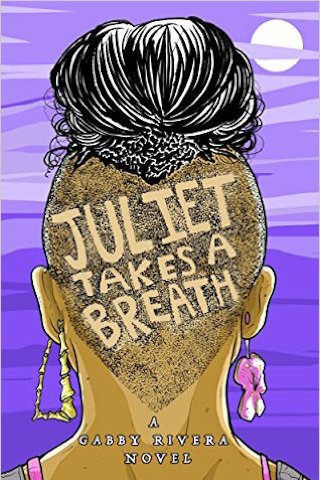 Juliet Milagros Palante, a Puerto Rican lesbian from the Bronx, heads to Portland to intern with her favorite white feminist author and find herself in this stunning debut coming-of-age novel by Gabby Rivera. On the way, she learns about radical feminism, bodies, relationships and love. In a tweet, Roxane Gay noted: "I strongly encourage you to read Juliet Takes a Breath. It's quite dazzling, funny as hell, poignant, all the things."
In an interview at Latina, Rivera says:
"There's so much trauma associated with being lesbian, queer or identifying in a non-traditional sort of a way. As a writer, I'm over it. I didn't want to tell that story at all. I wanted to look at queer relationships and show multiple models of the possibility of love: the first time you fall in love, how adults dismantle hetero love and create a love that's theirs, polyamorous love. So, yeah, love was definitely important. It's like a radical act, especially for a Latinx family. We are only viewed as warmhearted when we are caretakers. When it's our own children, we are depicted as slapping them in the street. Our romantic love is sexualized. It's not love, but sex. I just wanted to break that all away."
Rivera is also writing America Chavez for Marvel (and previously wrote for Autostraddle).
---
4. Float by Anne Carson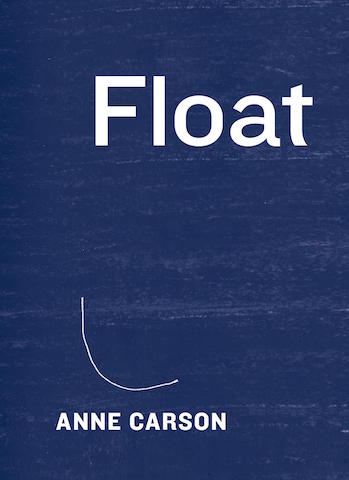 "I love Anne Carson's work dearly though I suspect I am too stupid for it," writes Charlotte Shane in a review of Carson's Float at the New Republic. Float is a grouping of twenty-two small chapbooks, which float in a clear plastic box to be rearranged and read in any order and contain poems, essays, lists, performance art and thoughts in other forms that gesture toward myth, memory and language while retaining fragmentation challenging form. Shane continues:
"[T]he sensibility of (good) poetry permeates her texts—the language is eclectic, unexpected and exact; the voice singular, idiosyncratic—and she rejects any distinction between forms, explicitly and in practice. 'Don't like boundary' reads one line of "Maintenance," a piece mainly comprised of instructions for setting up an art installation. Float, as the name suggests, resists calcification on both a micro and macro level. It wants to remain in flux, perhaps because its concepts are too fine to merit certainty's stillness."
---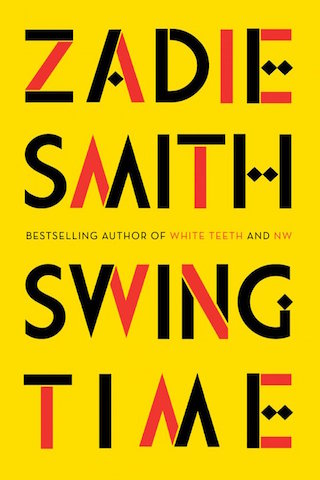 Zadie Smith, author of On Beauty and White Teeth, is back with this striking novel on women's friendship, race, class, tap dancing, black bodies and black music, contemporary celebrity and more.
In a review at the Atlantic, Dayna Tortorici writes:
"Smith manages agile shifts in time, swinging between the near and distant past as the narrator probes her memory. Smith's persistent withholding keeps the pages turning, and the I lends a new ease to her prose. But in describing her relationships with the women in her life, and with the men who come between them, the narrator reveals less about her character than about the contours of her mind. Interpersonal tensions give rise to smart observations — about identity, dance, women's work, and cultural appropriation, and about two themes that have long been central to Smith's work: blackness, and the fantasy of pure and discernible roots."
---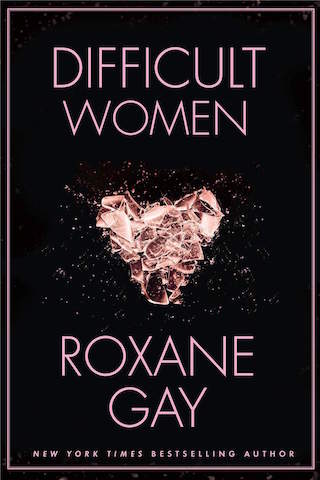 This beautiful collection of short stories from Roxane Gay, author of Bad Feminist and An Untamed State, which technically comes out January 3 but was also at my bookstore two weeks ago so I'm counting it, depicts a series of vignettes featuring women who in some way challenge patriarchal norms within their lives. A review at Publisher's Weekly calls it "a powerful collection of short stories about difficult, troubled, headstrong, and unconventional women," and notes, "Whether focusing on assault survivors, single mothers, or women who drown their guilt in wine and bad boyfriends, Gay's fantastic collection is challenging, quirky, and memorable."
You can read "In The Event of My Father's Death," one of the stories from the collection, at Vice.
---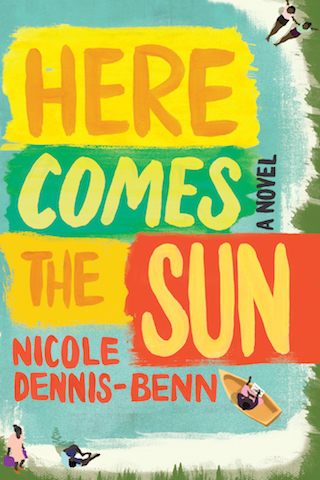 Nicole Dennis-Benn's debut novel depicts a fictional Jamaican resort town and Margot, a resort worker and sex worker trying to give her younger sister a chance to go to art school. When yet another resort developer threatens her town, Margot sees the hope of financial independence and the chance to reveal her homophobia-quashed love. In a review at NPR, Michael Schaub writes:
"Dennis-Benn's writing is so assured, so gorgeous, that it's hard to believe Here Comes the Sun is a debut novel. There are no wasted words; every sentence is constructed with care and a clear eye. She writes with a calm, steady voice even in scenes where things go horribly wrong for her characters. […]

[T]here's nothing easy about this novel — it's a joy to read, but you can tell that every sentence was hard-fought. Here Comes the Sun is tough, beautiful and necessary, and it feels like a miracle."
---
What was your favourite book that came out in 2016? Yell about it in the comments!