It is the end of summer in the Americas! But wherever you live and whomever you love, you will want to partake in the funnest contest to ever hit the interwebs, Laneia's Auotstraddle Summer Scavenger Hunt!
In addition, it's back to school time and we have the hot girls in schoolgirl uniforms to prove it!

+ Arts & Culture
VOGUE EVOLUTION: On last night's America's Best Dance Crew, our favorite gay/trans Crew Vogue Evolution took on "The Martial Arts Challenge," which apparently involved lots of tiger clawing gestures/Kung Fu. AC Slater asks if they can get off the catwalk and embrace their inner tiger. The best part about this is that Shane Sparks & JC Chavez get all flustered afterwards. Watch for yourself:
TRANS-IDOL: Although we have no idea what the judges are saying in this clip of 20-year-old transgender contesant Lívia Mendonça auditioning for Brazil's version of American Idol, Ídolos, we are guessing that it is both awesome and progressive. (@queerty)
TEEVEE: Glee – Fox Promo with So You Think You Can Dance. (@spoilertv)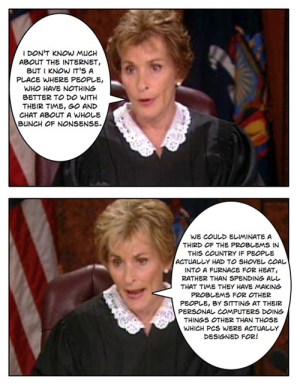 COMIC CONFRONTATIONS: Judge Judy vs. Internet Commenters. (@jezebel)
LOHAN/RONSON: "Now I'm fine with Mrs. O'Day declaring herself as declaring herself a lover of the ladies —more power to her—but in this excerpt from Curve magazine (reported on by celebrity mania) she manages to try to steal my (and Lindsay Lohan's) woman, Samantha Ronson, while also suggesting that Lilo and Sam's relationship was too much of a tabloid circus making it unable to work out. TABLOIDS CAN'T SPLIT UP TRUE LOVE JUST LOOK AT SAM AND LINDSAY'S TWITTERS! That is all." [-Intern Lily] (@celebritymania)
GIRLS WITH GUITARS: "Annie Clark sneered at the way Lady Gaga is "rewarded" for writing her own material, dismissed Lilith Fair as "marginalizing," overly earnest acoustic strumming, and complained about being compared with other female musicians, since "musically, I have more things in common" with male peers." (@salon)
NSFW: Using Barbie dolls to teach lesbian sex positions? Hey-o, looks like our bedroom floors circa 1985-1995. (@lovegirls)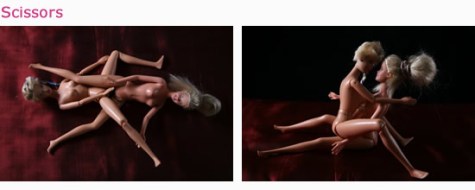 CHO: Margaret Cho set to perform in Provincetown August 24-31 On the guest stars of her new show, Drop Dead Diva, Cho describes the list as "a gay pride edition of 'The Love Boat'" (@wickedlocal)
TOPLESS: "Even though I knew the law was on my side, female toplessness still felt like the medical marijuana of the east coast: legal but somehow illicit: I Did it for Science – Topless in the Park." (@nerve.com
+News & Politics
HOUSTON: An out lesbian mayor in the fourth largest city in the United States? It could happen in Texas. (@change)
MEDIA: Kerry Eleveld is one of those reporters you keep hearing about: Talented lesbians scoring big breaks! – Kerry Eleveld Is Here to Save LGBT News. It's An Impossible Task. (@queerty)
DOMA: Vote for anti-DOMA students at Stanford to get a $10,000 grant to further their fight against marriage discrimination: The National Marriage Boycott, a student-driven effort to encourage the Obama administration and Congress to repeal DOMA, is one of the finalists for a $10,000 grant from Ideablob – an entrepreneurial Web site that helps small businesses and organizations find the seed money they need to take their campaigns and initiatives to the next level.(@change)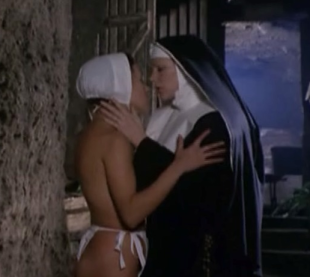 SISTER ACT: The Vatican is worried that American nuns are not on board with its anti-homosexuality policy. They are probably right and should get over the idea that one's relationship with G-d doesn't exactly fill the celibacy void. It's quite fundamentally ridiculous, really. (@politicsdaily)
D.C.: How to win marriage in Washington D.C: For starters; realize that the city is nearly 60% African American, and develop a diverse group of allies that reflects that diversity. (@huffpo)
RIGHTS: Wisconsin Attorney General John Byron "J.B." thinks it's best gays just have no domestic partnership rights at all. We think it's best for John Byron "J.B." to suck it. So there we have a few things in common. (@ontopmag)

Auto-Straddler of the Day

Intern Lily:
A bisexual female white rapper who was dropped by her Disney record label after a parent of a young tween found her smoking pot? Count me in.
+
+

Riese:
Every day we get one day closer to the Spike Jonze-Dave Eggers adaptation of Where the Wild Things Are! Here, Dave Eggers is interviewed in New York Magazine's Fall Preview issue. Other Fall Preview notables include an interview with my favorite author Lorrie Moore and upcoming releases my favorite book critic Sam Anderson is looking forward to.
from Alex:
Hey, you know me by now: 50 of the best typography posters! Helvetica! Bodoni! oh my! Good inspiration and layouts for real.