Seven books that counter our presentism bias and remind us that the seedbed of our present trials and triumphs lies in the chronically underappreciated past.
---
Orlando by Virginia Woolf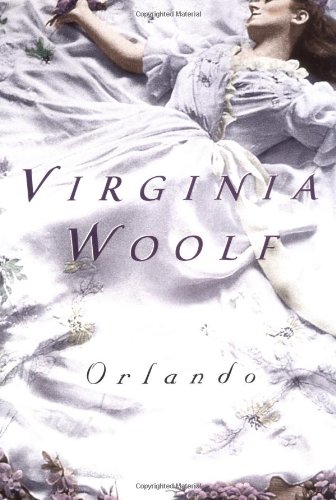 In 1928, Virginia Woolf published a fantasy-biography of a young hero/heroine who adventures across three centuries and changes genders, inspired by Woolf's real-life lover Vita Sackville-West. The book both subverted censorship – it was an era when homosexuality was illegal in Britain and the death penalty for it had been lifted only sixty years earlier – and revolutionized the politics of lesbian love by mocking society's heteronormative bias with astonishing intellectual elegance. But the novel's most abiding gift is that it is simply one of the most exquisite pieces of prose ever written, one which Vita's son later called "the longest and most charming love letter in literature."
---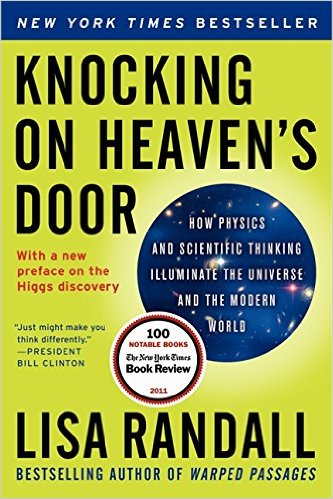 Harvard particle physicist and cosmologist Lisa Randall takes us on a scintillating journey to the origin of the universe and the origin of our understanding of the cosmos, tracing the revolutionary discoveries once laughed off or persecuted for their subversion of dogma. Undergirding the stimulating science is Randall's wry wit and her willingness to weave art and literature into the larger story of human knowledge, exploring our abiding relationship to certainty, doubt, creativity, beauty, and the sublime.
---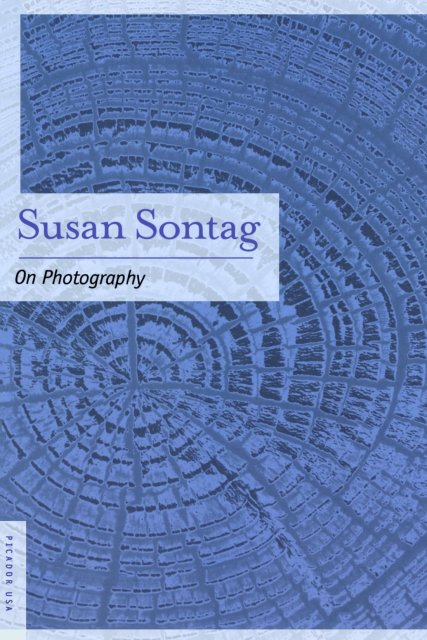 Four decades before the golden age of selfies, Susan Sontag – whom I consider the most incisive and unrepeatable mind of the twentieth century – presaged the promise and peril of visual culture on the social web as we know it today. "Needing to have reality confirmed and experience enhanced by photographs is an aesthetic consumerism to which everyone is now addicted," she admonished in 1977 – an observation that just about sums up the basic selling proposition of Instagram and Facebook. Love live Sontag.
---
A Rap on Race by James Baldwin and Margaret Mead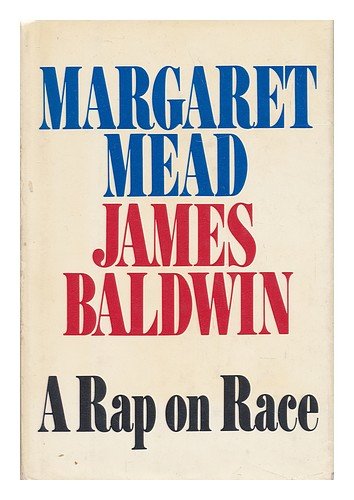 Long before there was Ta-Nahisi Coates, there was James Baldwin – a formidable writer and formidable mind who used his power as one of the twentieth century's greatest intellectual titans to bring the conversation about race to the cultural forefront. In 1970, he sat down with legendary anthropologist Margaret Mead for an extraordinary two-day conversation, the transcript of which was eventually published as A Rap on Race. The issues they discussed – race, gender, identity, belonging, forgiveness, democracy, consumerism, guilt, responsibility – resonate with chilling timeliness today, reminding us both how far we've come and how far we have yet to go.
---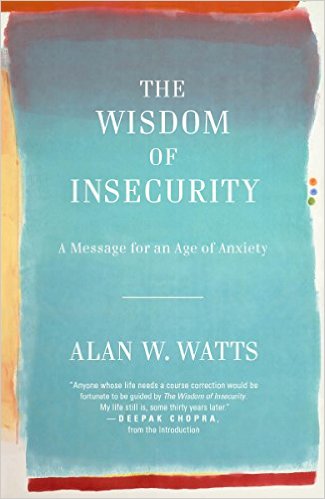 In the 1950s, British philosopher Alan Watts began popularizing ancient Eastern traditions of thought in the West. Without his legacy, we wouldn't have yoga studios on every other city block and meditation pods at the Googleplex. There might not even be lululemon. His 1951 book The Wisdom of Insecurity: A Message for an Age of Anxiety introduced a whole new way of understanding the self, offered an antidote to the rising force of consumerism, and planted the seed for what would become a movement of secular spirituality that continues to gather momentum today.
---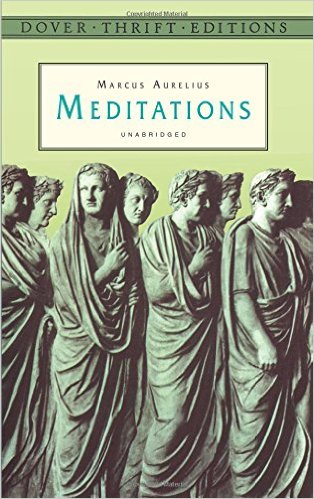 Two millennia ago, the great Roman emperor and Stoic philosopher Marcus Aurelius recorded his daily observations on living meaningfully in what is essentially a proto-blog. It endures as an astonishingly lucid, timeless, and concise packet of practical wisdom on everything from morality to money to maximizing your sanity despite daily dealings with "meddling, ungrateful, arrogant, dishonest, jealous, and surly" people.
---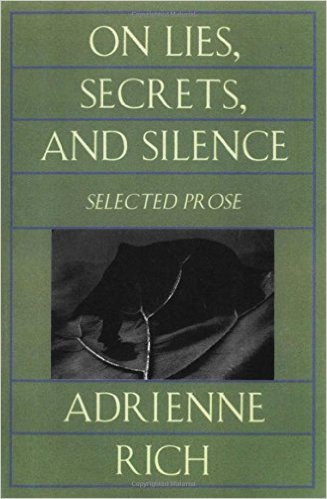 One of the most influential poets of the twentieth century, Adrienne Rich is the godmother of giving voice to queer feminists, who had been largely sidelined by the feminist movement in the 1970s and 1980s. A woman of unflinching conviction, she became the first and to date only person to decline the National Medal of Arts in protest against the growing monopoly of power and the government's proposed plan to end funding for the National Endowment for the Arts. Although her poetry collection The Dream of a Common Language is a cultural cornerstone and required reading for every thinking, feeling human being, it is her lesser-known collected prose – a treasure trove of her speeches, lectures, and essays – that most directly captures her trailblazing spirit and her mastery of the written word as a tool of political and philosophical advancement.