So Much Discrimination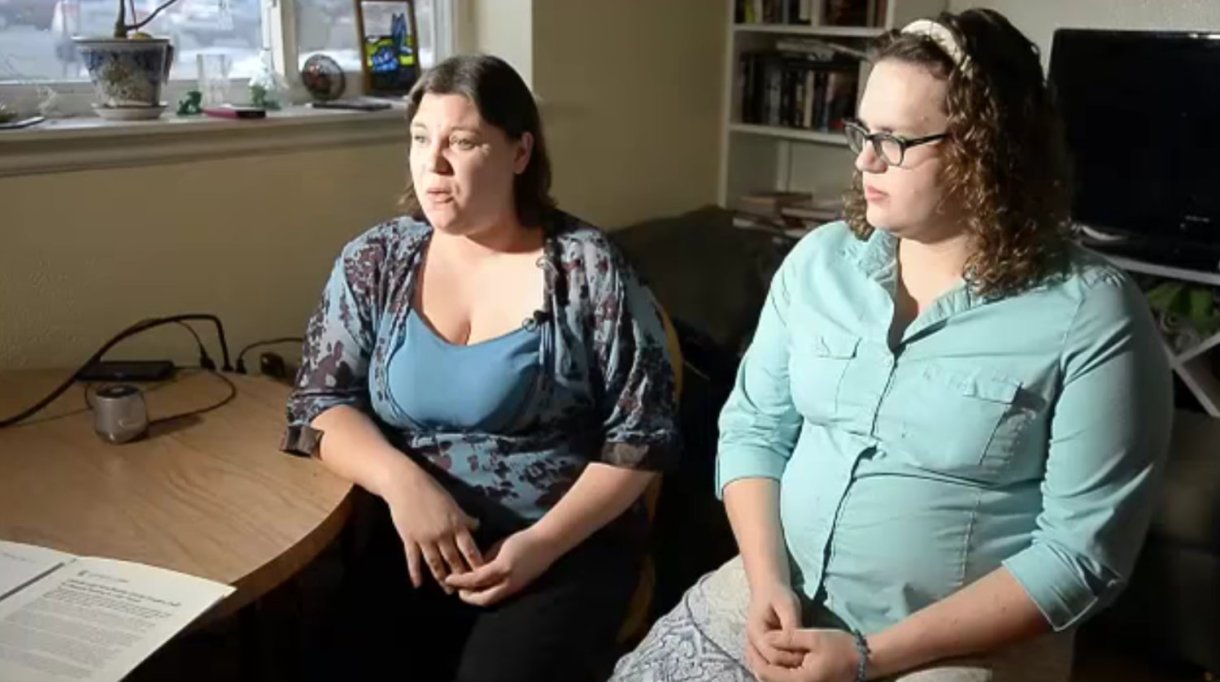 +Rachel and Tonya Smith, a lesbian couple in Boulder, Colorado is suing a self-professed psychic landlord for declining to rent to them because they're gay. Property owner Deepika Avanti told the couple in an email that their relationship and "uniqueness" would blow her "low profile" in the small town. Part of the email reads:
"Your unique relationship would become the town focus, in small towns everyone talks and gossips, all of us would be the most popular subject in town, in this way I could not be a low profile.
[I don't want to] attract the town attention, and there is no way to avoid this having the kids go to (the Gold Hill Elementary) school, and I am not sure they would not be unincluded due to your uniqueness."
With help from Lambda Legal, the Smiths' filed a lawsuit claiming their civil rights were violated under the federal Fair Housing Act and Colorado Anti-discrimination Act. Avanti claims she isn't homophobic or transphobic (Rachel is trans) but claimed she was referring to the couple's young children and how they would be very noisy. The couple say Avanti caused them emotional distress and were afraid to be homeless again.
+ The Nebraska School Activities Association adopted a new policy last week that would require transgender students to get special permission to participate in team sports and other school activities that correspond with their gender. The vote was 6-2 in favor of the new policy and will be implemented immediately. The Advocate reports:
"The policy requires transgender students to formally petition their school to become involved in gender-segregated athletics as their true selves. That request will then be considered by a special NSAA eligibility committee comprised of doctors and psychiatrists, who will approve or deny the student's request. The committee's determination about which gender a student may identify as will also regulate the student's access to gender-segregated facilities like restrooms and locker rooms. If the committee rejects a trans student's request to recognize their authentic gender, the student will be required to play on the team and use the facilities that correspond with their sex assigned at birth, or use a separate private facility. "
HRC Endorses Hillary Clinton
+ The Human Rights Campaign announced their endorsement for Hillary Clinton, which she is expected to accept at an event in Iowa next week. The organization's board of directors, made up of 32 leaders nationwide, voted to endorse Clinton. The group said it would work to mobilize its 1.5 million members and supporters to vote in the November presidential election.
"All the progress we have made as a nation on LGBT equality — and all the progress we have yet to make — is at stake in November," Chad Griffin, president of Human Rights Campaign, said.
"Despite the fact that a majority of Republican and independent voters today support federal protections for LGBT Americans, the leading Republican candidates for president have threatened to halt progress as well as revoke, repeal, and overturn the gains made during President Obama's two terms," the statement said.
Studies & Research
+ Emma Mishel, a doctoral student in sociology at NYU, found queer women were less likely to get called back for a job interview in comparison to straight women. In her research, Mishel sent out 1,600 fictional resumes to 800 job openings for administrative, clerical, and secretarial positions. Mishel used similarly ranked universities and work histories for the resumes but listed an LGBT advocacy group in some resumes and an unrelated student organization in others. She found women with LGBT advocacy experience on their resumes were 30 percent less likely to receive a call back than women who didn't have those indicators.
+ Researchers from London School of Economics investigated the "unusually high concentration" of gay or lesbian workers in certain jobs. They found some truth in common stereotypes, for example, they found that among male workers in female-majority occupations, gay men were concentrated in hairdressing, nursing and travel while lesbians were concentrated in male-dominated occupations like plumping, heating, maintenance work and trucking. When looking at male-dominated jobs, gay men were mostly to be news reporters, artists and actors. Lesbians in female-dominated jobs were more likely to work in sociology, social care or psychology.
International News
+ A year after Vietnam lifted its same-sex marriage ban, bullying and discrimination still plagues LGBT youth in the country. Local website Thanh Nien News published an article talking about the discrimination LGBT youth face including the story of Le Minh Triet, who died by suicide after being bullied at school for being gay.
+ A Russian Duma committee rejected a bill that would've made coming out to young people and any gay PDA to be illegal. The legislation would've made these acts punishable by fines and up to two-week prison sentences.
+ MI5, a UK security agency, was named the country's most LGBT-friendly employer according to Stonewall's annual workplace equality index. The organization had a ban on recruiting gay people as recently as the 1990s.
+ In South Africa, Gauteng police are investigating the death of 21-year-old Motshidisi Melamu. Her mutilated body was found last month near a school, three days after she left her home to attend a party with friends. Activists suspect she was killed in a homophobic attack.
Her cousin says Melamu had often received threats from some people in the community.
"We had accepted her at home. We didn't care what others had to say. I just want police to take action and use these people as an example, to show them that what they did as wrong."
Grab Bag
+ Gangway, the oldest gay bar in San Francisco, is closing after an unexpected lawsuit for unpaid labor wages led the owner to sell the bar. The bar has been open since 1910 and was a beloved gay bar in the 1960s. The liquor license was transferred to another company who plans to open it up as a bar called "Daddy Bones."
+ Montana Gov. Steve Bullock signed an executive order that will protect LGBT state employees from discrimination. The executive order, which also added pregnancy and military service, is effective immediately and protects state workers, contractors and subcontractors.