Every year, come Selection Sunday and Monday, I sit rapt in front of my television waiting to find out if/when/where my favorite college teams will compete in March Madness. The brackets are put together, in secret, by a selection committee — a collection of athletics officials nominated by their respective conferences — who spend countless hours during the regular season evaluating teams. It's a thankless job, really, one that I didn't fully appreciate until I sat down and tried to find, divide and rank the 64 couples for Autostraddle's March Madness competition.
The premise of this contest — the best first on-screen kiss — made my job in seeding the field easier, comparatively. I haven't watched all 62 shows featured in this bracket (The Fosters and Jane the Virgin appear twice); in fact, before I started this, I don't think I'd watched half of them. But, as I searched for those first on-screen kisses and tried to glean enough information about each show to write 100+ words about it, I found a bunch of new shows to love. Aside from just voting for your favorite 'ships in this contest, I hope that through this bracket competition, you've found some new shows and couples to love as well.
But, that bit of nostaglia aside…let's see what havoc you guys wreaked in the Elite 8….
Going into this contest, I thought Florencia and Jazmin of Las Estrellas were a lock for the Final Four. The #Flozmin fandom is overwhelming in their devotion — you have to be to have painstakingly subtitled every episode of the recently concluded Argentine telenovela — and I imagined that their enthusiasm would carry them through the Elite 8. But then along came Kate and Rana of Coronation Street, the story of a straight married Muslim woman who discovers that she's fallen for her best mate, and down went my favorite to win the region.
While we launched this contest as a search for the best first on-screen kiss, no one was surprised when voting turned out into a friendly competition between 'ships; that's how these internet contests tend to go, after all. In the regional final for the Drama region, we ended up with, perhaps, the best kiss in the region from Petra and Jane "JR" Ramos of Jane the Virgin against, perhaps, the biggest fandom in the region, Stef and Lena of The Fosters. Frankly, I thought the fandom would win out, but — surprise! — it didn't and Petra and JR advanced to the Final 4.
No one's had a harder road to the Final Four than the Sci-Fi/Fantasy representative, Nicole and Waverly of Wynonna Earp. First, they beat out Sara and Ava of Legends of Tomorrow, before besting Alice and Robin and Cosima and Delphine. I thought their luck might run out against Maggie and Alex of Supergirl but even the Sanvers 'ship couldn't dethrone Wayhaught on their way to the Final Four.
But have the girls of Wynonna Earp met their match in Kate and Emaline of Everything Sucks? The young duo from Boring High School pulled a tremendous upset in the Elite 8, eliminating Autostraddle favorites, Kat and Adena from The Bold Type. A contest that I thought would have a super-close finish, ended up as a blow-out, thanks to a well-timed Instagram story from one of the show's stars. Don't let Peyton Kennedy's innocent appearance fool you, she's in it to win it!
As usual, the voting period lasts for two days (48 hours from the time this post goes live)! We'll announce the contestants in the national championship of kissing on Friday, April 6.
Kate and Emaline, Everything Sucks vs. Nicole and Waverly, Wynonna Earp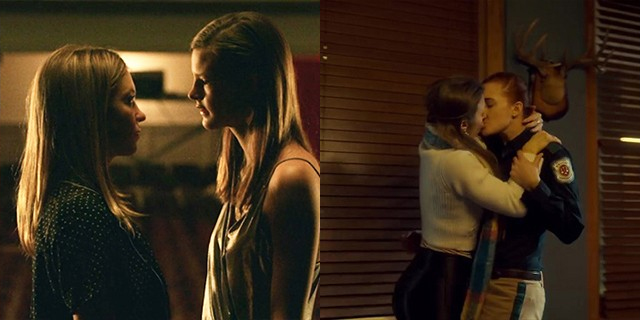 Kate and Rana, Coronation Street vs. Petra and Jane "JR" Ramos, Jane the Virgin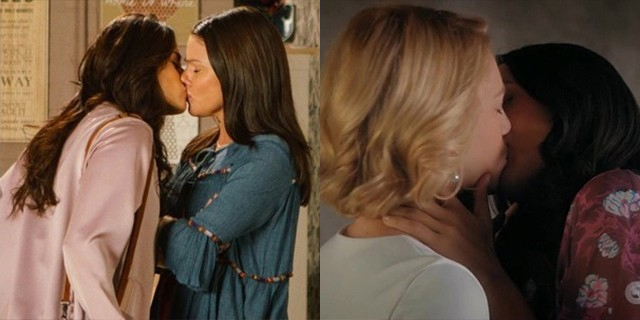 Oops! We could not locate your form.