Three hundred and twenty-two years after its introduction, "mademoiselle" has taken its final curtsy. Just this week, Prime Minister François Fillon ordered that the "Miss" equivalent be removed from all official documents. Like English, French honorifics reveal a women's marital status– "mademoiselle" for single women and "madame" for married women–while all men are referred to as "monsieur" regardless of age or "matrimonial situation," in the words of the Prime Minister.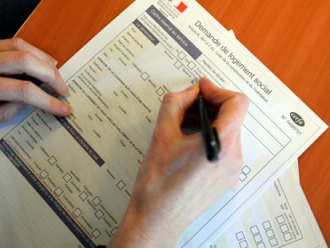 The change will be wide-reaching in bureaucratic French society. Women were previously required to check a box for "Mme." or "Mlle." on everything from credit card applications to voting registrations to train tickets. The new forms, which will be phased in as the old ones run out, will only give two options–"Monsieur" and "Madame." Questions about women's fathers' and husbands' names will also be eliminated.
Two feminist organizations that pushed for the changes, Les Chiennes de Garde (The (Female) Guard Dogs) and Osez le Féminisme! (Dare to be Feminist!), are thrilled with the government's initiative and hope that private companies will follow. But not everyone is pleased. Some are mourning the forced extinction of the word as a linguistic loss. A flirtatious "mademoiselle," they say, makes women feel younger and reminds her that she's still "got it." On the other hand, the president of Paroles de Femmes (Words of Women), another feminist organization, worries that abolishing the long-loathed word is nothing more than an easy move on the part of government to gain feminist approval without doing any real work. She points to staggering inequalities in pay and the absence of women in political and corporate leadership roles as real issues that aren't being addressed.
Magali de Haas, a representative for Osez le Féminisme!, couldn't disagree more. She sees the elimination of "mademoiselle" as a victory that can help pave the way for other changes. In the upcoming election year, her group hopes to see the government stand behind their decision and pass other pro-equality legislation that will reduce the wage gap, expand women's healthcare, and limit sexism in advertising.
She believes that "mademoiselle"–and its rejection–is important because of the symbolic violence it's wreaked on women throughout history. It's true that it's only a word, but (and I'm about to get all Sapir-Whorf all over you) we create our reality through our words. By requiring a woman to choose between "madame" and "mademoiselle," we're forcing her to identify herself in relation to a man. And, because same-sex marriage is still not legal in France, only a man, despite what her sexuality may be. As sassy as some might see "mademoiselle," there's no denying that it's a relic of the days when women were passed from father to husband.
The change brings up further questions about honorifics and how they relate to our norms. The woman who said she was sad to see "mademoiselle" go because it made her feel young seems to highlight gendered expectations of sexuality and appearance. Traditionally, as men age in western society, they gain knowledge, money and power while women lose any power they had as their sex appeal–their only widely recognized social capital–begins to ebb. Adeline Sire, a columnist for PRI's The World, makes a connection between "mademoiselle" and St. Catherine's Day, an archaic holiday where French women over 25 prayed for husbands and wore bizarre hats to draw attention to their status as a bachelorette. Though the tradition has faded away, the fact that some women still cling to the mademoiselle/madame shows that marriage and sexual availability are still meaningful in parts of French culture. Perhaps a shift away from defining women in relation to a man is just what France needs to get the ball rolling.