Despite Showtime's greatest efforts to portray Nikki & Jill Weiss-Goldstein as money and wedding obsessed barbies on The Real L Word, in reality they are indeed hardworking, productive members of society with real jobs and passions! You might recall their on camera meeting with Lisa Diamond, author of Sexual Fluidity: Understanding Women's Love and Desire, about a television series they were developing featuring women who do not classify themselves as a particular sexuality, but rather in the gray area that lies between. As my friend Shane once said, "whether you're gay, straight or bisexual, you just go with the flow."
Well, they are finally looking for interview subjects and this is where you come in! Per the open casting call:
+ Are you someone who doesn't believe in labeling your own sexuality?
+ Have you been attracted to both men and women at different periods in your life?
+ Have your emotional and sexual attractions ever caused you confusion?
+ Have you been with men most of your life but are now involved with a woman?
+ Do you consider yourself gay but have also found yourself attracted to someone of the opposite gender?
If any of the above describes you and you're willing to discuss your thoughts on camera, please send your contact information and a brief description of yourself and your relationship history to: sexualfluidity [at] gmail.com
Meanwhile, Jill now has her very own health and fitness column in Curve Magazine! Can we talk about her abs?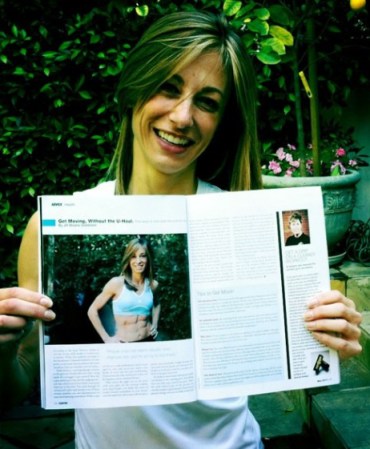 And if you haven't seen it yet, check out Riese & Alex's cameo on Nikki & Jill's Flip Friday Video on Facebook!