No, seriously. Don't.
Yesterday, an Irish otter turned on the farmer who rescued it from a crisps bag, which I am quite certain means potato chips. Rather than be grateful, the otter bit this guy and chased him around the yard. Normally I like my otters cute and cuddly, but this guy is actually kind of badass. Check this out: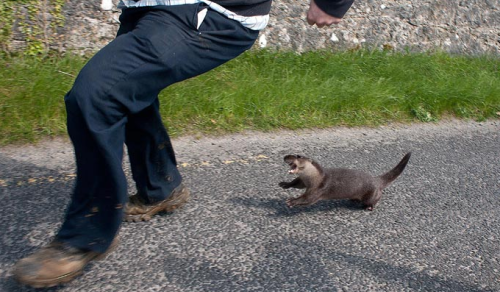 And to make yourself feel better about otters generally, watch this video. You're welcome.