featured image from Small Indulgences
Welcome to Autostraddle Kits, a new series where we tell you all the stuff you need to be or do a thing you want to be or do. Lesbian Activist? Heartbreaking DJ? Wanton Sex Goddess? Food Historian? Sort of like if Amazon's Listmania and Amazon's "So You'd Like to Be A…" had a same-sex marriage and then had a baby. It's like a playlist, but for all of your senses!
Got a request for a kit? ASS me!

Anarchist Housewife Kit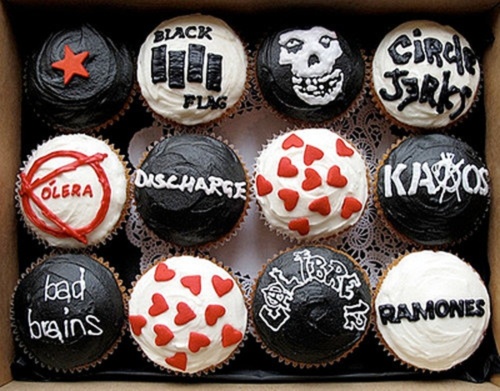 The Urban Homestead: Your Guide to Self-Sufficient Living in the Heart of the City
Okay, I don't know that you live in a city. Maybe you own an entire anarchist collective in the rural countryside of Vermont. But assuming that you're more of a Brooklyn-based anarchist housewife, this has got you covered as far as a green life that's off the grid and self-sufficient. Gardening? Food foraging? City composting? Urban chickens? URBAN CHICKENS.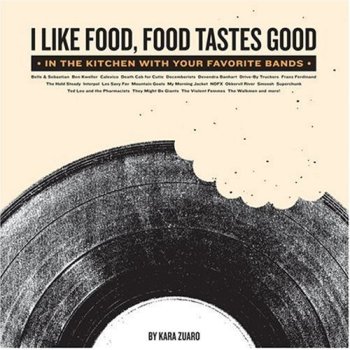 This will live on in my heart and my cookbook collection as the book that allowed me to cook the same meal that John Darnielle makes for his wife when he comes home from tour. That is punk rock as fuck.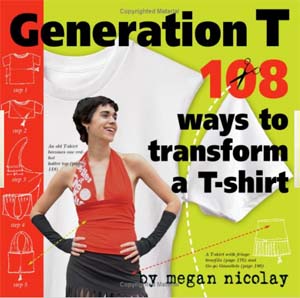 Generation T: 108 Ways to Transform a T-Shirt
Are you sad about not being allowed to wear your favorite Black Flag shirt to the office? Me too. But they can't stop you from carrying your lunch in in your homemade Black Flag tote bag. And then going out to the bar that night in your homemade Misfits halter top, and waking up the next morning to make muffins with your Rancid apron. It's a good life.
Okay, so this one might be a little "too real." It's true that it's kind of extreme (homemade explosives!), and that the author has since tried to have it removed from circulation. It seems remiss, though, to go about being an ANARCHIST HOUSEWIFE without taking a look. You never know.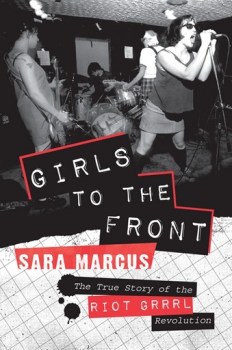 Girls to the Front: The True Story of the Riot Grrrl Revolution
I don't know, this just seemed like something you should have.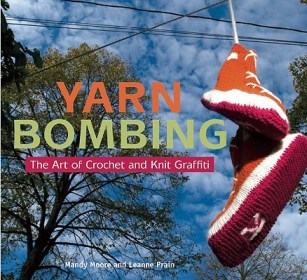 Yarn Bombing: The Art of Crochet and Knit Graffiti
The worst part about Saturday afternoons is choosing between some leisurely tagging or knitting a sock. Well, this is 2011 and you're a bad bitch, so you don't have to choose!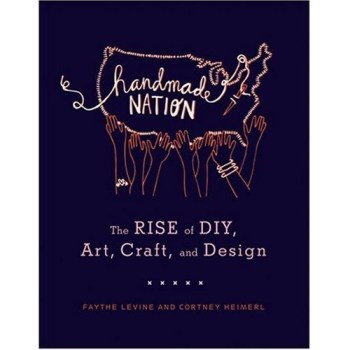 Handmade Nation: The Rise of DIY, Art, Craft, and Design
The best part about being an anarchist, housewife, or anarchist housewife is that you have your shit on lock; when it comes to making dinner, fixing your bike, or creating and sustaining a community, you don't need any patriarchal governing structures to take care of you. DIY is the logical conclusion to everything you care about; why not get the best book on it?
Reusable Menstrual Pads and DivaCup
I'm not gonna say that tampons are The Man. But I'm not not gonna say it.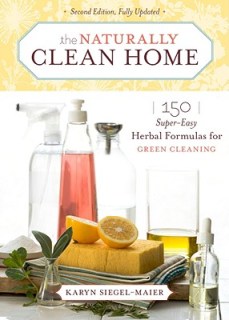 The Naturally Clean Home: 150 Super-Easy Herbal Formulas for Green Cleaning
If you've ever felt a little squicky about putting chemicals that you have to wear rubber gloves just to use all over the surfaces that you, your family, and your pets touch every day, then maybe this is for you! I mean really look at that cover, don't you want that to be your kitchen? Don't you wish that government safety grades functioned in a way that had a meaningful impact on our health and safety?
EcoBeauty: Scrubs, Rubs, Masks, and Bath Bombs
BATH BOMBS. SEE WHAT THEY DID THERE. Anyways see above, sometimes rubbing chemicals into your pores is weird. Also, expensive! Gross, expensive things are not punk rock. Those chicks with the cucumber situations on their faces: clearly punk rock.
Marilyn Tall and Slim Cocktail Shaker
I don't know, I just thought this might be a nice thing to have while you're watching Rachel Maddow and working on your plan for the revolution. You could make a molotov cocktail! Just kidding that doesn't require a shaker, but it was worth a shot.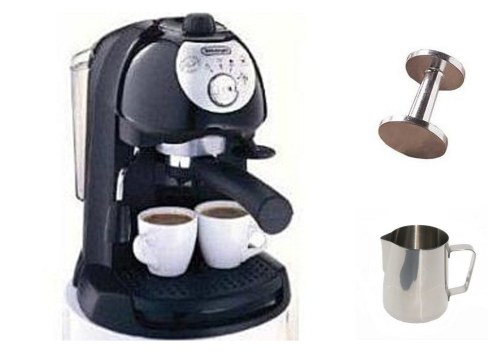 Espresso machine, tamper and milk pitcher.
The total cost for this is roughly $115, which means for the price of about 33 Starbucks lattes you are instead able to have INFINITY lattes for LIFE. If that's not punk rock, I don't know what is. Fuck you, Starbucks. (Love you forever, underpaid and overworked Starbucks baristas.)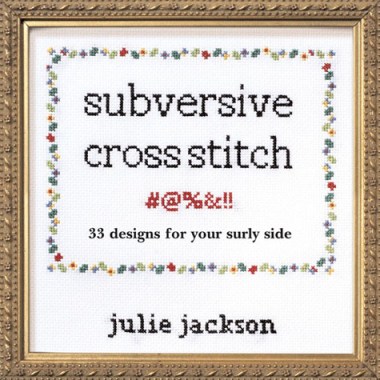 Subversive Cross Stitch or, for the less handicraft-inclined, this person's etsy shop!
There are a lot of things you need to get off your chest. Things about The Man, about your ex-girlfriend, about your mom. Get them out in painstaking cross-stitch form! Because nothing says MAKE ENVIRONMENTALLY FRIENDLY SEX TOYS NOT WAR like a cross-stitch that spells out all those letters in order and then is framed above your bed.