Welcome to AM/PM, where Autostraddle team members share our morning and evening rituals.
I am not a morning person, as evidenced by this picture taken moments after my girlfriend woke me up.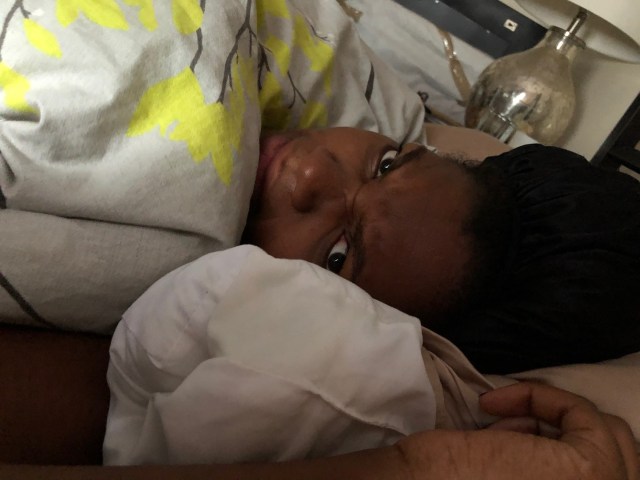 Waking up is generally the most difficult thing I do everyday because the willpower it takes to emerge from my bed is so much that it exhausts me and I immediately want to take a nap. My depression definitely plays a role in this, but even in the non-depressive periods of my life I put up a serious fight in the mornings. In high school it was my brother's job to get me out of bed if I wasn't up in time, which let's be real I never was, and I was so mean to him that he thought I actually hated HIM. He was just the poor soul on the receiving end of my inability to refrain from projecting my feelings about waking up on anyone that dares try to make me do it faster. Sorry bro.
Given my struggles with waking and hatred of doing things first thing in the morning my routine has to be simple. For a long time I thought there was something wrong with me and I was doomed to be a failure in life because I could never maintain a morning schedule like the ones people who write about being good at mornings suggest. You know, wake up, make the bed, meditate/journal, eat, smile at people on your morning walk, do yoga, answer emails over coffee. That is way too many things for me. The days that I try to do all those things in the morning are the days that I don't end up overwhelmed and don't do any work until 4pm, so I stopped listening to other people and started listening to my body instead. With all that said, here is what I've learned, and how I AM.
I'm a solid eight hour sleeper and I never use an alarm because I hate them. Fortunately I know that if I go to sleep at 11pm I'll wake up 7am, so I do my best to stick to that schedule. I give myself the first hour I'm awake to lie in bed wishing I was still asleep and do the mental gymnastics necessary to get my feet on the floor. Sometimes it takes less than an hour and that's great! Often it does not. Once I'm ready I get up, put on comfy clothes, avoid speaking to anyone at all costs until I have a snack, and then go to the gym or for a walk.
If I don't immediately do something active I feel incredibly weighed down, almost like I'm carrying an extra person around on my back for the first few hours of the day. Everything takes so much effort. I've realized I hate that feeling more than I hate the gym in the morning so I remind myself of that to get out the door.
My gym is a mile from my house, but in LA it takes fifteen minutes to drive a mile in the morning so I blast music in the car and sing along because singing makes me happy and not want to scream at people who suck at driving. This is me singing "I'll Be There" by the Jackson Five.
Once I get to the gym I do 35 minutes of cardio, stretch, and head home before I get hangry. I Here's photographic proof of my presence at the gym.
When I get home I have breakfast which during the week is never anything special because special breakfasts take effort and that is a thing for weekends. Today I had a bagel. Next I immediately get in the shower. I often still feel pretty tired up till this point but my shower really helps me get over the hill. I use this Raw Sugar lemon body wash.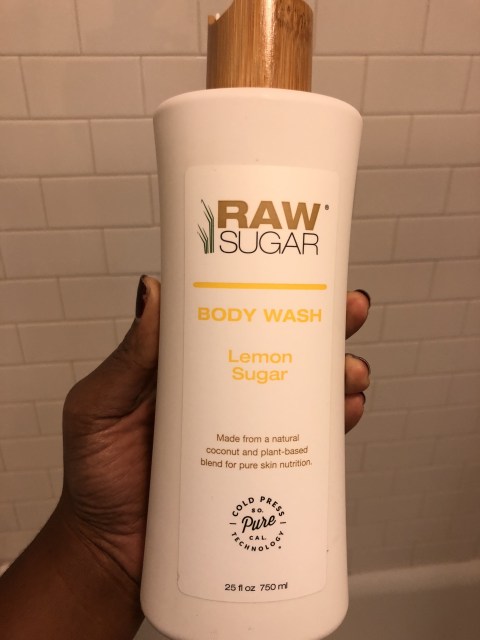 The citrus scent makes me feel awake and alert and the suds are super silky and luxurious.
If I stay in the shower too long the heat and humidity make me tired so my showers are usually around three minutes long. Next I wash and moisturize my face. I have very dry sensitive skin so I spend way too much on Juice Beauty skincare because it's the only thing I've found that my skin likes. All their products smell like fruit and are free of harmful chemicals which is important to me!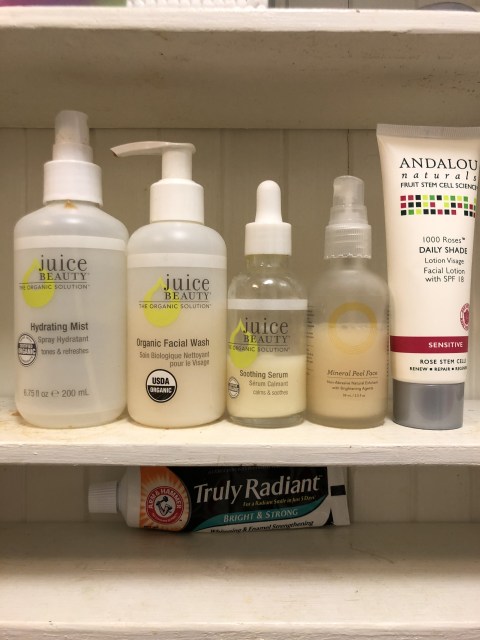 I use the organic facial wash, then hydrating mist, then the soothing serum. Last is the Andalou Naturals 1000 Roses daily shade lotion. It has SPF to protect me from all the sunny days in LA and smells like fresh flowers. I'm now realizing scents are really important to waking me up. I wonder if I should get one of those essential oil diffusers. Anyway, I never wear makeup in the mornings/on days I work from home because it's too many steps, so next I put on lotion that also smells like lemons, get dressed, fluff out my hair and I'm done getting ready!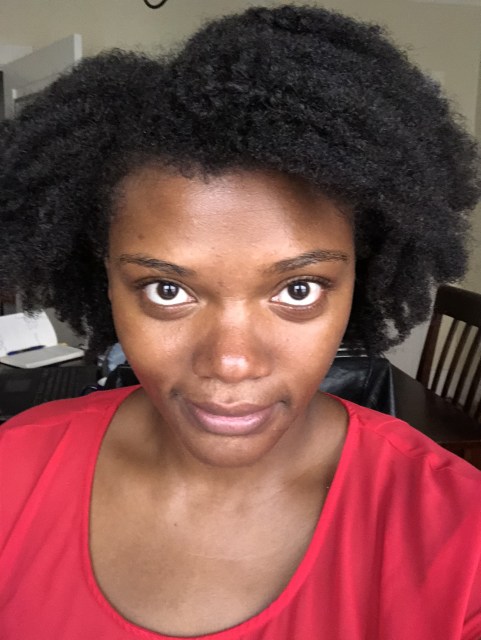 Then I take my vitamins!
I take them after my breakfast has had some time to digest otherwise I get nauseous. The vitamin B and fish oil are for my mood. My level of depression no longer requires medication but is difficult to manage without the supplements so if you're in a similar boat think about trying some vitamins! Then probiotics for my tummy, and vitamin E for period related things. I take them all with a glass of water, then I head to my closet office and get to work, and that's how I get my mornings done!