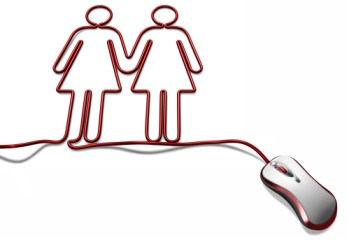 Welcome to Also.Also.Also – a rundown of important stories you should know about but we didn't write about, much like The Daily Fixes of Yore.
+ The Stranger ran an emotional feature called "The Bravest Woman in Seattle," about the court testimony of a Seattle woman who's 39-year-old partner Teresa Butz, was raped and killed by a man now known as the "South Park Killer." The woman herself was raped and stabbed, but survived. She testified, the author says, to say: "This happened to me. You must listen. This happened to us. You must hear who was lost. You must hear what he did. You must hear how Teresa fought him. You must hear what I loved about her. You must know what he took from us. This happened."
+ New York Magazine's Sex Diaries features The 52-Year-Old Birthday Girl Flirting with Hot Young Lesbians.
+Lesbian minister Amy DeLong was found guilty in a United Methodist Church trial of performing a same-sex marriage. The court acquitted her of being a "self-avowed practicing homosexual."
+Kink wrote a heartbreaking eulogy about queer writer/performer/blogger Cheryl B, who died last week of Hodgkin's Lymphoma.
+ Rev. Irene Monroe on why Provincetown isn't safe for black lesbians.
+A new Twitter campaign is calling for President Obama to "evolve already" in his stance on gay marriage, according to The Advocate. #evolvealready
+ Solomon Georgio on Racist Queers: "Yes, being gay makes you an oppressed minority. Now that we have that established, I would like to point out that you are white."
+From The Huffington Post – Gay Rabbi Steven Greenberg wrote a letter to New York State Senator Steve Saland encouraging him to vote for marriage equality.
+Queerty says that the federal government is developing plans to collect LGBT health data.
+A Southwest Airline pilot was busted and reprimanded for saying homophobic, misogynistic, and just plain mean things over his radio. Jezebel posted his whole tirade for your listening pleasure.
+The GOP doesn't think they're fighting a "war on women" while concurrently passing anti-choice legislature, meaning that they maybe don't understand what "war on women" means.
+Yashir Ali explained why it's weird and wrong that many politicians are pro-choice and anti-gay marriage.
+ New Japanese Pop Idol turns out to not be real— she's a digital composite of her other, actual girl-group members.
+Pam's House Blend reported that an Arkansas newspaper erased the name of a man's gay partner from his obituary. Change.org has an open letter to the editors that you can sign.
+Your BFF, aka the guy who was posing as Gay Girl In Damascus, apparently tried to nab a book deal as his alter ego. Gawker provided a link to the book of lies but also assured us that it's terribly written so don't even worry about it.
+ Lindsay Lohan failed a sobriety test and is back in court today.