Happy Day I'll Be On A Bus for An Unpredicted Amount of Time! Let's recap all the news we missed this week before my shitty mobile connection goes out, ugh. At least I'll have lots of time to think about what I'm thankful for. That, and Turkey. Which leads us to…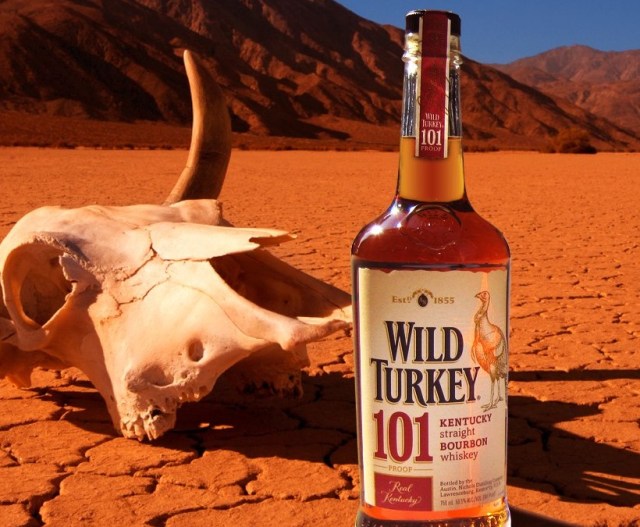 The important stuff.
The Political Is Personal
We'll start with the winners: Kyrsten Sinema is now the first openly bisexual person ever elected to Congress, and gay judge William Thomas has been nominated to a federal bench by President Obama. In Ontario, the race for Liberal Party premier is between to a gay dude and a lesbian, which means eventually, we'll all win. Also, Nate Silver is a homo and it fucking matters. Maybe.
It matters because it matters. When gay people still are having their civil rights voted on, like some high school popularity contest, and we often lose, then it matters who in famous-land is gay because it puts another face to the "gay menace" and makes it that much less menacing.

It's long been held that people become more supportive of our civil rights if they know someone gay. And even if (or perhaps even better if) the person is a "celebrity" who you don't know personally, but perhaps feel even more strongly about than someone you actually know – finding out they're gay helps to soften any internal opposition you might have.

It also doesn't hurt, when gay kids are killing themselves because they refuse to believe that it will ever get better, for those same kids to see adult role models who are happy, successful, well-loved and admired, and yes, gay.

So yeah, until it stops mattering that we're gay, it matters that you're gay.
If you aren't interested in any of this news just go ahead and watch FOX since they'll probably continue to dramatically underreport happy gay news at all times in order to maintain worldwide misinformation levels.
To cancel it out, I think there should be a cable channel dedicated to newlyweds CARLY AND ROBIN.
ALLOW ME TO REITERATE.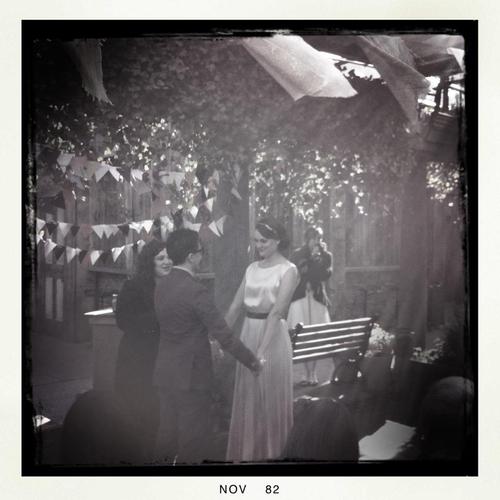 Speaking of married gay people… this year alone the Catholic Church has had the opportunity to invest over 2 million dollars in anti-gay efforts. But since that wasn't quite personally hateful enough, Rev. Gary LaMoine of Minnesota went all-out and denied communion to a kid just because he supported marriage equality! In France, 100,000 horrible people gathered in the streets – encouraged, of course, by the Catholic Church – to riot against gay marriage. Again.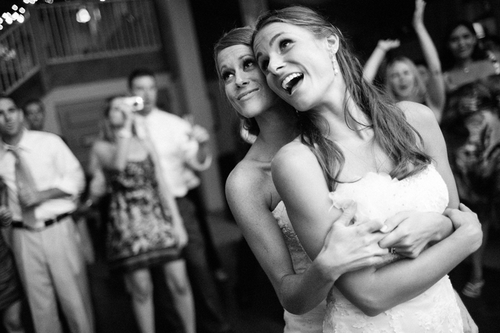 The joke's on them, though, since 60% of Catholics support gay marriage and a lot of us really only come to service for the free crackers. Plus, UPS won't even give to the Boy Scouts anymore because of how much we all know homophobia sucks by now. So get with it, friars! Disclaimer: I really loved my Friars. Especially Friar Kevin, who was particularly sweet.
Also, did you know that 52% of black and latino voters support gay marriage according to exit polls from the election? Because it's true, motherfuckers! Let's hope some of our allies of all colors get a share of the expected $166 million coming from the now-booming gay wedding industries in Maine, Maryland, and Washington.
Oh, and in case anyone asks, a lesbian mom in Washington state wants teachers to stop bringing politics into the classroom, especially when their politics are homophobic and lame. And a woman who wanted a "men's haircut" (note: what is a men's haircut) but was denied the opportunity to get any sort of haircut at a local Ontario barbershop is making her voice heard via the region's Human Rights Tribunal.
Trans Awareness Week
It's Trans* Awareness Week! What a perfect time to think back on the trans characters that changed TV and film.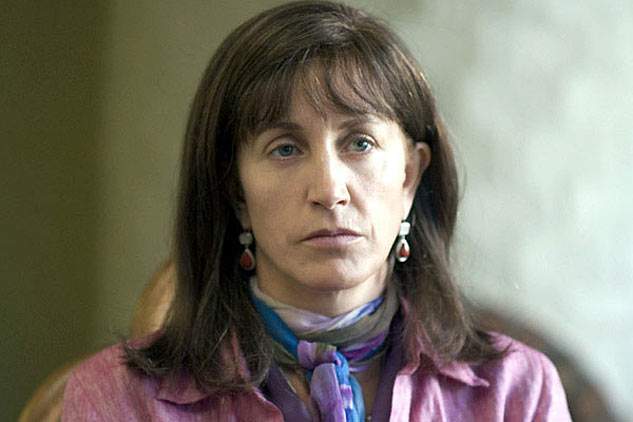 Hopefully someone can take their positive energy and bundle it up and use it as a force for good in slowing the now-rising number of trans* murders every year. (The number increased by 20 percent in 2012.)
Booze N' Baskets (Of Fries)
If you're in Australia, it's probably time for a good ol' happy hour. In the name of science! Bottoms up.
Anti-depression organisation beyondblue has funded a new University of Melbourne study on alcohol use and mental health among lesbian, bisexual and same-sex attracted women.
The study is called ALICE: Alcohol and Lesbian/bisexual women: Insights into Culture and Emotions, and is an innovative collaboration between lesbian health researchers at the University of Melbourne and alcohol experts at Turning Point Alcohol and Drug Centre.

Findings of the study will be used to provide recommendations for improving healthcare services.

Same-sex attracted women from around Australia aged 18 years and over are invited to participate in the study's online survey at www.alicestudy.net.au
While you're out partying, shitty conservatives in America will continue to plot ways to whine their way out of acting like decent human beings.
The No. 1 consequence of Obama's re-election is that it essentially guarantees his signature health care law will be implemented. And not everyone is happy about it. Zane Tankel owns about 40 Applebees franchises. He says that as a result of the law's penalties on employers who don't offer health insurance to their workforce "we won't build more restaurants, we won't hire more people." John Metz owns about 40 Denny's outlets, several Dairy Queens, and is the brains behind the Hurricane Grill & Wings chain is even blunter. He says he'll be tacking a 5 percent surcharge onto customers' bills in order to defray the costs of Obamacare.
If you're not happy about that surcharge, he's got an answer for you. Cranky customers "can reduce the amount of tip they give to the server, who is the primary beneficiary of Obamacare."
Radicals and Rascals
Check out these topless nun protestors standing their badass ground when they're attacked by a bunch of complete and total whack jobs!!!
If that doesn't interest you, get inspired by the vigilantes getting justice on the streets in Egypt – by tagging sexual harassers with paint:
Despite worldwide publicity and campaigning, the approach to actually solving the sexual harassment epidemic in Egypt has sadly been a pretty apathetic one, with police giving less than a gram of shit about the situation, leaving street perverts to grope away until their hands are content. So it's perhaps no surprise that anti-harassment groups in Cairo have gone vigilante, taking what's left of the law into their own hands and patrolling the streets to fight the harassment epidemic themselves.

The members of one of the more radical anti-harassment campaigns – "Be A Man" – patrolled during the recent Eid al-Adha festival celebrations, armed with cans of black and white spray paint, attacking, pinning down and scarlet-lettering the shit out of grabbers and gropers with the words "I Am a Harasser." Mostly men themselves, the activists wore matching fluoro jackets with "Harassment Prevention" scrawled across their backs in Arabic.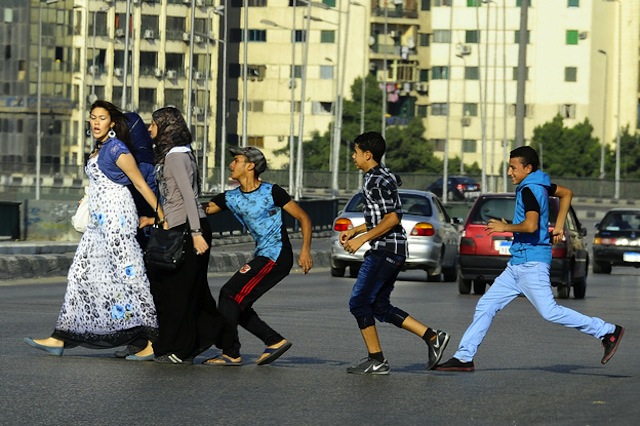 ThePatriarchyStillExists.Com
This week in sexism: video killed the whole entire idea of a woman over 40 and a misogynist editor tells a movie critic to stop being so darn fair:
I emailed the owner again asking for guidance. Why were some reviews making it onto the web and not others? I got my answer in the form of an email that is so shocking, it seems to come from another galaxy, an evil one. What dark void produced what you are about to read is anyone's guess. What causes a male human being to so rigidly hate the opposite sex that he fears not only the power of women, but also the power of movies.

The new editor-publisher wanted to approve the movies I reviewed, which had never happened before. Worse, there would be a litmus test. If the movie featured strong or empowered women, I would not be allowed to write about that film. I checked my calendar. No, I hadn't traveled back in time. It wasn't the tenth century, it was still 2012. Relieved about the date, I asked him if he was serious. He was.
And your consolation prize? That if you lived in Sweden, your kid could grow up in a genderless world! JK. But whatever, it sounds cool anyway.
Closing Sentence
I wish someone would throw me a gala, but alas – I'm not Megan Rapinoe.