Hello, homo snowflakes! Happy 2013! I spent New Year's Eve sweating / sleeping off a fever so I could go out at app. 11:30 PM. Can someone please remind me whether you feed a cold, starve a fever or vice versa? Can someone please come make me chicken soup?
Here's the stories we missed this week while I was boiling another bowl of Ramen.
When Can We Stop Talking About Chuck Hagel
+ On Meet the Press, Obama defended his nominee for Defense Secretary, Chuck Hagel, against yet another vicious appearance from the Ghosts of Politics Past: that time he was a huge homophobe. Spoiler alert: Obama says it's pretty much NBD.
+ The Log Cabin Republicans hate Chuck Hagel, but whatever.
The Log Cabin Republicans have taken out an ad in the New York Times, in opposition to a potential Chuck Hagel nomination to Defense Secretary, over anti-gay comments Hagel made 14 years ago. […]

"Chuck Hagel: Wrong on gay rights. Wrong on Iran. Wrong on Israel,wp_poststhe Log Cabin Republican ad says. "Tell President Obama that Chuck Hagel is wrong for Defense Secretary."

The ad also reflects criticism that Hagel is not a big enough supporter of Israel, and is not tough enough on Iran.
Just Like Us
Look, a Disney spot specifically focused around a dude who also incidentally has two moms! This is a first for a network with no out gay characters; the video is part of the "Make Your Mark" campaign encouraging kids to "make a difference in the world."
If a video about a 14-year-old boy with a guitar isn't quite the spice of your own life, you might be more interested in the new lesbian plot on UK soap "Coronation Street," which Riese raved about last time they had a lesbian plot.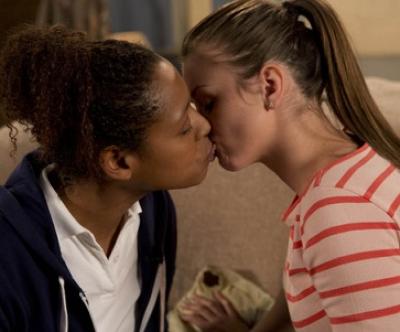 Homos In Paris (Or I Guess Just The Continent of Europe)
In the Netherlands, religion is getting even more complicated – because Dutch Catholics are leaving the church in thousands. And all in the name of love! After the Pope's continued homophobia over the holidays (how rude), a website allowing downloads of the documents needed to leave the church began to reach over 10,0000 visits a day.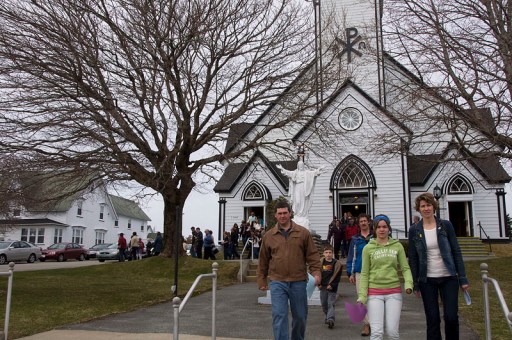 In the UK, the Guardian's Marielle Forstrup considers "heteroflexibility" the new normal:
My two closest gay friends enhance my life in many ways, but can always be relied upon to make me look shabby with their perfectly pressed shirts and suits as tight as sausage skins – and that's when they pop over for a curry. By comparison, my husband looks like I've dragged him out of a skip. I can't imagine any gay man would sink so low on the grooming stakes, but as a blonde I've also learned not to be seduced by stereotypes. Nowadays it seems as if we're all open to persuasion. Sexual predilections have gained an increasing fluidity, and if that's a sign of evolution or just further proof that we're out for whatever we can grasp I'm not sure.

Holding firm beliefs, whether religious, political or sexual, is so last century. Personally, I think ambiguity is better in a lover.
(Hopefully this is a sign that the Parliament Act Loophole Plan to get same-sex marriage legislation on the books there will be met with warm regards.)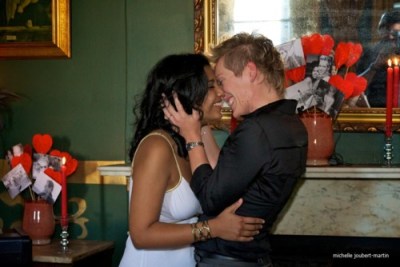 In Germany, Peer Streibrueck – rival candidate for chancellor – actually had the audacity to say that being a woman makes things easy for Angela Merkel:
Angela Merkel is popular because she gets a bonus from women. A large proportion of female voters appreciates how she has for a long time asserted herself in her party but also, beyond that, in Europe. That is not a disadvantage for me, but an advantage for her.
Further Proof That Privileged Women Are Lucky Women
Women, you too can find happiness at work – as long as you've got thousands of bucks to spend for school first!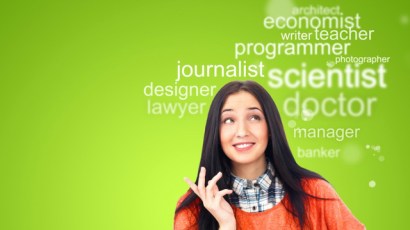 Female satisfaction levels hit the top percentile in high-energy professions that require a major investment of education and time: female lawyers, judges, top-level managers and executives. The percentage of women who follow these career paths has shot up since 1963 (all from the single-digits to just over about 40%).

But the very highest-ranked profession in terms of satisfaction for women was found to be that of a medical doctor (physicians, dentists and optometrists), which found 60% of women reporting very high satisfaction levels, not to mention a median salary of $121,000. Close behind were health professionals (including registered nurses, pharmacists and dieticians), non-practicing medical scientists and psychologists.

Aside from the intellectual satisfaction that one of these careers in the health industry provides, Shatkin also hypothesizes that the autonomy involved ("on-the-job decision-making latitude, control over your work schedule or the freedom to elect how and where to work") also contributed to the overall positivity of women in these positions.