In the last seven days, I picked up and went to LA and Las Vegas. Here's the stories we missed while I won big at the Elvis slot machines. (And drove through barren desert with Geneva, but that's another story.)
You Should Give
+ Rebound: Leslie Kwon, Rex Yau, and M.J. Corey set to making a short film based on the short story Rebound. The project took us to The Metropolitan Bar, where we've all had crazy Wednesday (girls) nights, and with an incredible cast, we made a film about heartbreak, sisterhood, Brooklyn, gayness, awkwardness, and angst that we are proud of. If you've ever tried really hard to feel less alone in a crowd at a bar, you'll feel this movie. Now, in the post-production phase, we need a final push to be able to afford primarily sound mixing, but also festival fees, gifts for donors, printing, and a few high costs leftover from production.
M.J. Corey is a former writer for AS, and she told us:
What made the movie possible at all was Autostraddle. You sent me to a Bluestockings film screening that AS had sponsored, and there I met Leslie Kwon, one of the featured filmmakers. We immediately connected and decided to make a movie together. It was like fate, and Autostraddle was literally our matchmaker.
+ OUTMusic: Support OUTMUSIC – the LGBT Academy of Recording Arts (LARA) in our quest to amplify the music of LGBTQ recording artists who sing and write the LGBTQ songs of Freedom that make up the soundtrack to the Equality Movement.
You Should Go
The P-Town Women's Week Retreat is "a chance to focus intensely on personal writing in the company of others during an annual celebration of all things women." Count me in! Plus, although the workshop costs $695, it's $100 off before September 9th. Register online or by emailing info@tmiproject.org if you've got nothing to do from October 16-20 this year.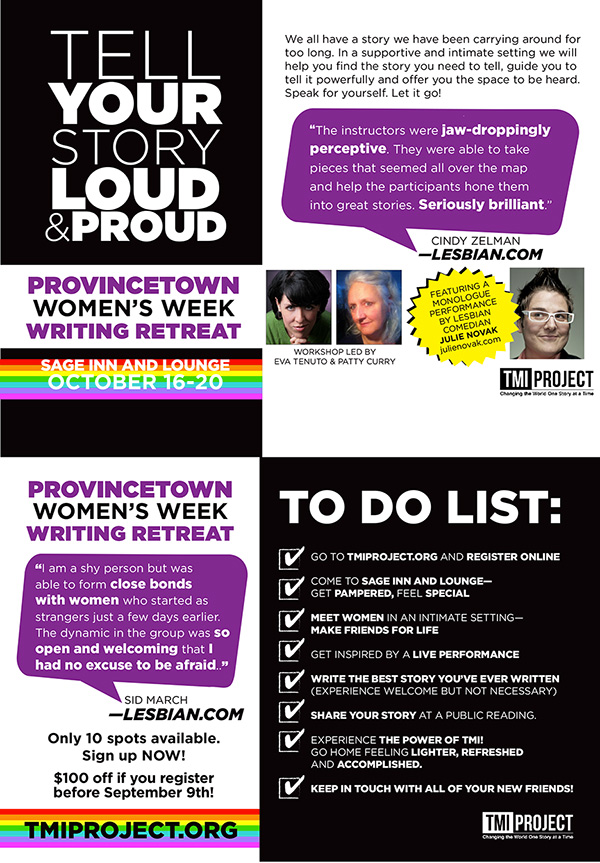 We're Right Here
If you need help finding the #SmartBlackWomenonTwitter, The Root has you covered. And this week, Racialicious went ahead and compiled a list of 45 women of color in Sci-Fi / Fantasy films. So. No more excuses. Get diverse.
Gender Talk
+ Sindu was on HuffPo Live this week talking gender! Go Sindu!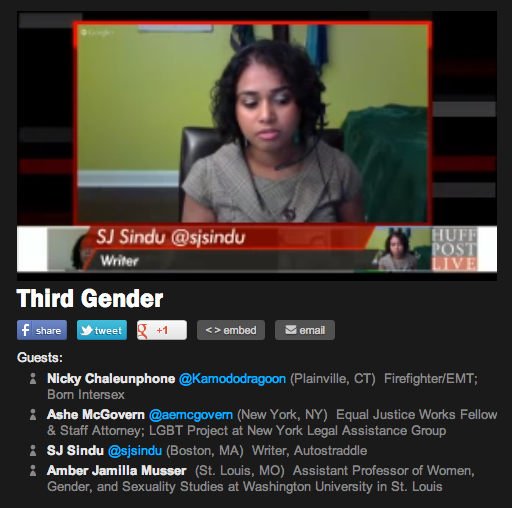 + Neko Case has some stuff to get off her chest, too.
#RaiseTheWage
Y'know, it isn't hard to raise the minimum wage. And after 50 walkouts across the country, you'd think someone would fucking get moving on it by now.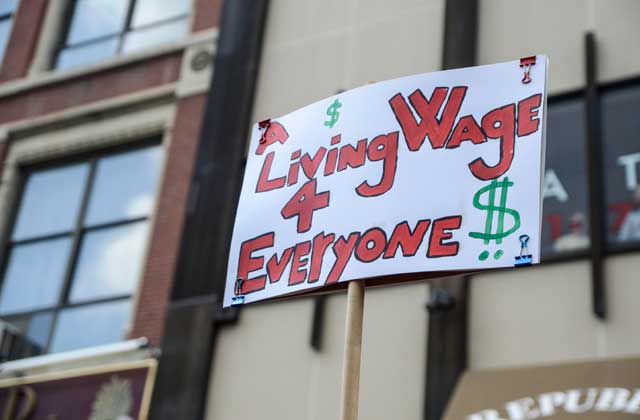 Troublingly, five decades after the original march [on Washington] the grandchildren of those who participated are protesting for the same goal: essential economic fairness.

The problem is that the current minimum wage of $7.25 is a driving force behind the fact that one out of three Americans who work don't earn enough to live. At minimum wage an employee earns only $15,000 a year. According to the Department of Health and Human Services, that's the poverty level for a worker with one child.

And the minimum wage is a racial justice issue as well. Four out of 10 of those who hold these jobs are people of color.  A report by the Restaurant Opportunities Center found that three million people of color could be lifted out of poverty if the minimum wage were increased even to $10 an hour.
I Want Yr Lahv (And For That To Be Legal)
+ It's like a horror movie for Republicans: same-sex weddings en masse in New Mexico!
+ In Pennsylvania, an attorney likened gay folks to children in an effort to make their marriages seem less valid in the public eye. But all he did was make himself look like a huge doofus, obvi. But sigh, like sands through the hourglass, so are the gays of our lives – and tomorrow, Pennsylvania begins landmark hearings on gay marriage.
+ If Walmart accepts gay relationships as real, what does that mean for everyone else in the corporate world? Besides THE DESTRUCTION OF VALUES, that is.
+ San Antonio WNBA player Sophia Young doesn't support gay marriage. But that's not really what people were talking about, so that's awkward.
Very Important Business
Washington and Colorado states: enjoy a good, hearty, legal wake-n-bake for me as soon as you can. You fucking deserve it. For the rest of us: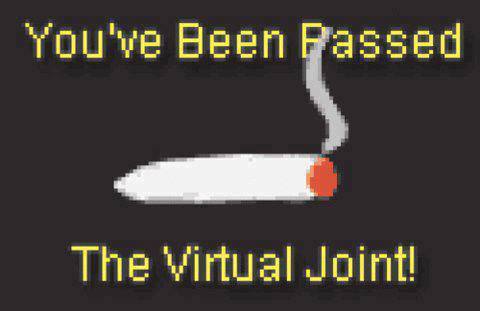 (Oh, and young queers in England: slow down.)
Richard Cohen is a Skeezeball
He was never my favorite Cohen, anyway.
It's A Celebration, Bitches
+ The IRS has affirmed that transition-related care is tax-deductible.
+ Diana Nyad, lesbian swimmer, has successfully completed her lifelong dream of swimming from Cuba to Florida at age 64.