Hello, sunshines! This week I made avocado banana bread (a gem from Rachel and Hansen's avocado roundup) and it came out really well! Here are the stories we missed while my oven was pre-heating.
---
  Queer People Sure Do Dress Well
+ Feast your eyes on this collection of 13 fabulous queer fashion Tumblr blogs. Among those featured are some of Autostraddle's favorites, including Qwear, Marimacho, and DapperQ.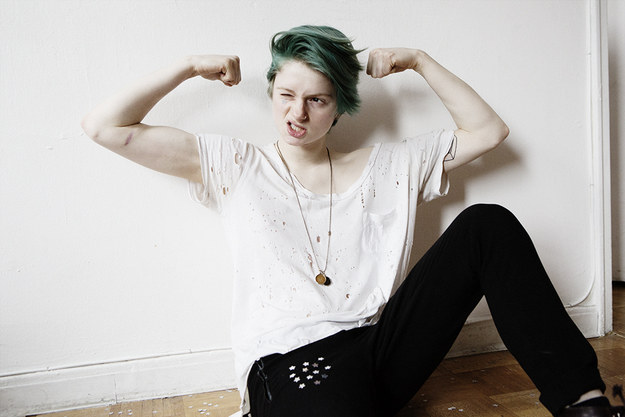 ---
Gay Athletes, Musicians "Still Kicking Down the Closet Door"
+ Earlier this week UMass guard Derrick Gordon came out as the first openly gay Division I men's college basketball player:
"No one has a set date and time on when they want to come out,wp_postsGordon said in a phone interview Wednesday. "My time was just now. I was comfortable with who I am, and I didn't want to keep hiding. I was hiding for four years. And that takes a toll when you have to be somebody who you're not."
+ Country singer Patrick Haggerty reflects on the challenges faced by LGBT artists in country music and his arduous path to achieving musical success.
As a genre, country can usually be relied on for certain staples, chief among them tears, beers, big hats and patriotic rabble-rousing. It is not a genre you'd expect to produce a gay-rights anthem called Cryin' These Cocksucking Tears, as Haggerty's track was titled. It kicks off with the words: "I'm fighting for when there won't be no straight men." Haggerty, who was the singer and songwriter with the beautifully named Lavender Country, adds: "People call it brave, but a more appropriate adjective for where my head was at back then is 'rabid'."
---
The Fight for Justice Continues Internationally
+  Anne Nasozzi, a 45-year-old lesbian asylum-seeker, was deported to Uganda after being detained at Yarl's Wood  Immigration Centre in the UK, despite a strong petition and social media campaign. At Women in and Beyond the Global, Dan Moshenberg writes:
If there is a rule of law in this story, it's the law of man's inhumanity to man … or better to women. The endpoint of efficiency driven, fast-track so-called asylum procedures is disgrace. This disgrace is not a state of being nor is it an affective domain. It's a transitive verb, a relentlessly vicious and violent campaign to strip ever more grace from those who cherish it the most, from those whom we should cherish. There is no asylum, there is only disgrace and violence. Anne Nasozzi was deported to Uganda yesterday. Remember that.
+In Rabat, Morocco, about 800 women marched to demand that Morocco's constitution provide gender equality and rights for women. "The group mostly consisted of women and simply demanded the immediate application of a law already written and passed, but not yet implemented by the government."
---
Things are Challenging in the US, Too
+ In Texas, fifth grade teacher Laura Jane Klug was suspended for being transgender.
Texas does not have employment protections on the basis of gender identity, though Title VII of the Civil Rights Act does protect workers  — including transgender or gender-nonconforming employees — against discrimination on the basis of sex. The 2013 Macy v. Holder decision marked the first time a transgender employee won an employment discrimination case using this argument.
+ The US District Court in the Southern District of Indiana ruled that the state of Indiana must recognize the marriage of a terminally ill woman.
Lambda Legal requested that their case be heard by the U.S. District Court in the Southern District of Indiana on an emergency basis, due to Quasney's health. They wanted their out-of-state marriage to be recognized in Indiana, to ensure Sandler receives an accurate death certificate, and that she and their children can access the benefits available to the surviving members of a late family member.

"We are so relieved," Quasney said Thursday. "We are so thankful that we can move forward and concentrate on being with each other. Our time together and with our daughters is the most important thing in the world to me. I look forward to the day when all couples in Indiana have the freedom to marry."
---
College Activists Speak Out on Sexual Assault
+ Senator Kirsten Gillibrand recently addressed the students of Columbia University, declaring that
"America's colleges and universities are the best in the world. But it is simply unacceptable that they become havens for rape and sexual assault,wp_postssaid Gillibrand. "It is time to take this crisis head on and end the scourge of sexual assault on our college campuses, hold offenders accountable, and keep our students safe."
In response to this speech, PolicyMic recognized some prominent college activists organizing around issues related to sexual assault and rape culture (one of whom also happens to be my best friend).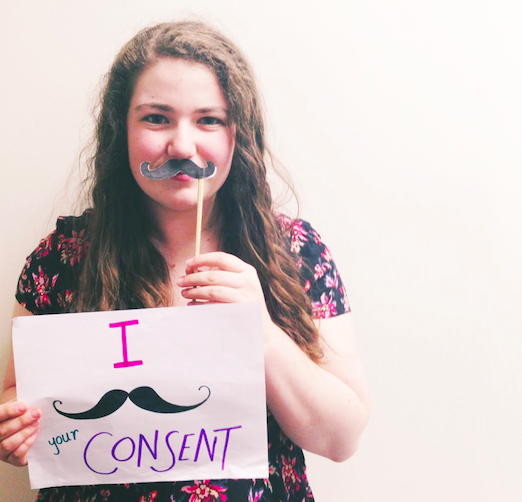 ---
 You Should Give: The Monument Quilt Tour
+ FORCE is an organization working to share sexual assault survivors' stories and create a safe, public space where survivors can heal.
By assembling the stories of individual survivors and allies, FORCE is painting public space throughout the country (and ultimately, at the National Mall, in our country's most prominent public space) to upset the culture that otherwise entrenches us. The Monument Quilt is a creative project that provides a participatory platform to tell our stories while working together to forever change how people in the US respond to rape. By constructing public space for healing, we are creating a new reality where survivors are supported rather than blamed and shamed.
Check out this video, and donate to their KickStarter to make this incredible project possible!