Sept. 20:
Clap Your Hands Say Yeah – Hysterical
Summary: I bet you didn't even know Clap Your Hands Say Yeah were still a thing, did you, you fickle hipster, you.
Last Release: 2007's Some Loud Thunder, which kind of got a 'sophomore slump' reputation, especially after their white-hot debut but was actually pretty good.
Why We're Excited: Now that the buzz has died down, CYHSY has had ample time to get focused and prove they're more than hype.
Potential Dealbreaker: But then again, maybe not.
Level of Expectation:Moderately high, considering their last effort was pretty underrated. And if it's weak, you can always revisit their first album for happy indie funtimes.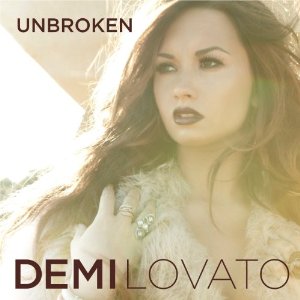 Summary: The Disney tween-star factory alumna overcomes some serious personal demons, gets back in the studio and focuses on her music.
Last Release: 2009's 'John Mayer-inspired' Here We Go Again.
Why We're Excited: Collabs with the almighty Missy Elliott and our secret pop-punk guilty pleasure, William Beckett, should bring out some new directions in Lovato's music.
Potential Dealbreaker: Once you've been a Jonas Brother collaborator, are you always a Jonas Brother collaborator? Is that a social marking phenomenon?
Level of Expectation: Moderately high. Even if Disney divas aren't your bag, it's still awesome to see Lovato overcome her illnesses and try to be a role model for the girls who idolize her.
Summary: Apparently, this is some sort of supergroup consisting of the Eurythmics' Dave Stewart, Mick Jagger, Joss Stone, Damian Marley and A.R. Rahman. Somehow, I have a feeling they will be performing at the opening ceremony for the 2012 London Olympics but have absolutely nothing to back this up.
Last Release: This is a debut for this ragtag bunch of pop stars, but each has put out at least one memorable effort in the past 50 years, if that counts.
Why We're Excited: Um, did you not see that lineup? (Nice range of styles that could meld nicely.)
Potential Dealbreaker: Um, did you not see that lineup? (Too many cooks.)
Level of Expectation:Moderate. Reggae-heavy single 'Miracle Worker' is fun and catchy (if not a tiny bit bland) and Joss Stone's voice is a powerhouse, but can this combination carry a whole album's worth of tunes? We shall see.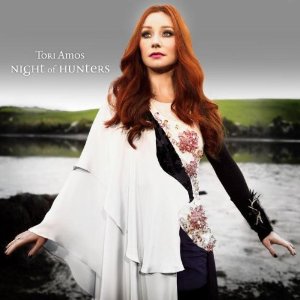 Summary: The '90s angst queen returns with a… classical chamber album with members of the Berlin Philharmonic?! Sign us up.
Last Release: 2009's holiday-themed Midwinter Graces.
Why We're Excited: Did you not read the description? Tori Amos creating a 21st-century song cycle on classical themes? With internationally-recognized musicians?
Potential Dealbreaker: By the same token, it is a concept album and therefore can go horribly pear-shaped.
Level of Expectation:High. You've got to give Tori points for ambition, and with the addition of some classical virtuosos, this may be a 'Night' to remember. Oh fine, I'll go show myself out.
Young Jeezy – Thug Motivation 103: Hustlerz Ambition
Summary: It's not the Freddie Gibbs collaboration we were hoping for, but one of trap-rap's heaviest hitters returns after a long and arduous delay.
Last Release: 2008's The Recession, which featured the infectious, AutoTune-heavy single 'Put On' with Kanye West.
Why We're Excited: Two words: Toto sample.
Potential Dealbreaker: The first single features Lil Wayne, and as Twitter might have informed you, Tha Carter IV was pretty 'meh' overall.
Level of Expectation: High. Trap-rap may not be everyone's hip-hop subgenre of choice, but Jeezy has been a consistent deliverer of jams, and after two years of speculation and delay, it'll be nice to hear some new stuff.

Sept. 27:
Summary: Everyone's favorite boundary-pushing Icelandic mad genius outdoes herself with a concept album / app / multimedia project centered on the concept of 'biophilia,' or the interconnectedness of humanity and nature — like the time she connected with that swan dress.
Last Release: 2007's Volta, which featured collaborations with Timbaland, environmental cautionary tales and was met with mixed reviews.
Why We're Excited: In addition to the concept and Björk's songwriting talent, there's a whole lot of new and different and notable happening here, including the use of custom instruments in composition and the creation of 10 interactive iPad apps for the album, each corresponding to a different song. Also, David Attenborough of Jurassic Park fame does the album's video intro. David Fucking Attenborough.
Potential Dealbreaker: Will listeners who don't have / can't afford an iPad miss out on the full experience of Björk's artistic intention?
Level of Expectation:Very high. The concept and collaborators (Michel Gondry on the 'Crystalline' video, the Apple team and David Fucking Attenborough did I forget to mention him because he did the intro and YES) are all very intriguing and the idea of an all-app album raises some questions about pop music distribution. Plus, it's Björk. So it's gonna be weird and wonderful any way you look at it.
Summary: Your awkward youth, revisited.
Last Release: Their 2003 self-titled album, the last before the band took a four-year hiatus in 2005.
Why We're Excited: If anything, this serves as an excuse to revisit Enema Of The State, which you have probably done recently already.
Potential Dealbreaker: The deep-seated fear that they will no longer be the Blink we know and love.
Level of Expectation: Moderate. There have been a lot of creative and logistical setbacks to the album (the death of producer Jerry Finn in 2008; Tom DeLonge's solo efforts and tour; rescheduling of the European tour to complete the album), but you'll probably listen to it anyway for nostalgia's sake.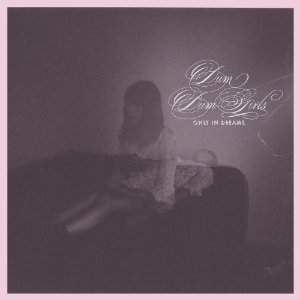 Dum Dum Girls – Only In Dreams
Summary: Four gals from California make loud indie-pop that is equal parts '60s girl group and '90s Jesus and Mary Chain noisegasm.
Last Release: Last year's I Will Be, powered by the fuzzy, disaffected joy of 'Jail La La,' was met with rave reactions.
Why We're Excited: I Will Be defied genre, showed off some amazing vocals and even included a song in German. Not bad for a debut.
Potential Dealbreaker: Their cover of 'September Gurls' on this year's AV Club: Undercover was kind of boring. Hopefully that doesn't bode for further pursuits.
Level of Expectation: High. If this album is even a wee bit crappier than I Will Be, it will still be a great follow-up.
Gloria Estefan – Miss Little Havana
Summary: The First Lady of the Latin Explosion sets out to prove she's still got it with a new Neptunes-produced album.
Last Release: 2007's 90 Millas, an effort which incorporated more of the traditional music from Estefan's native Cuba.
Why We're Excited: If you have never at any point danced unironically to a Gloria Estefan song, I don't think we can be friends, to be honest.
Potential Dealbreaker: None really. The fact that Gloria Estefan is still making music and being awesome is enough.
Level of Expectation: High. First single 'Wepa,' which premiered in May in a joint promotion with the Miami Heat, is catchy as hell. If ubiquitous Latin dance tunes are your thing, then you will love this.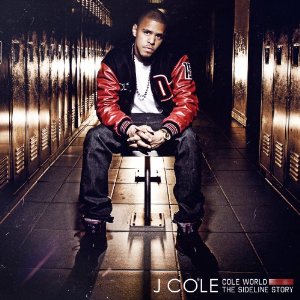 J. Cole – Cole World: The Sideline Story
Summary: Frequent Special Guest Star and the first signing to Jay-Z's Roc Nation label gets his turn to shine.
Last Release: Cole has garnered massive pre-album buzz thanks to three mixtapes and his Any Given Sunday EPs.
Why We're Excited: Cole has collaborated so far with Jay-Z, Wale, Talib Kweli and Hi-Tek, B.o.B., Rihanna, Wiz Khalifa… we could keep going. The headliners love him and his mixtapes have already made him hip-hop's Next Big Thing, so we're excited to see what he'll do next.
Potential Dealbreaker: Hype can be a cruel, fickle mistress.
Level of Expectation:High. If he's good enough for Jay-Z, he's good enough for us.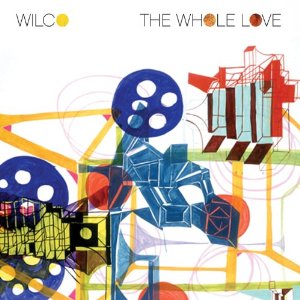 Summary: Jeff Tweedy and the alt-country-avant-pop-whatever army that is Wilco release their first album on their own label, give out the first single at their festival at the Massachusetts Museum of Contemporary Art.
Last Release: 2009's poppy-but-kinda-dull Wilco (The Album)
Why We're Excited: We'll always be excited about a new Wilco album. It's like an election: even when the results are a letdown, the anticipation is still kind of fun and exciting. (Wilco albums usually fare far better than elections though. At least in recent times.)
Potential Dealbreaker: The little flecks of weirdness that made the likes of Yankee Hotel Foxtrot so fun have been conspicuously absent from recent Wilco works.
Level of Expectation: High. Tweedy's last effort, a collaboration with soul legend Mavis Staples, was one of the best albums of 2010. He's still got it, and hopefully Wilco does too.
MOAR Albums We're Excited For:
Mates of State – Mountaintops
Neon Indian – Era Extrana
St. Vincent – Strange Mercy
The Drums – Portamento
Tom Vek – Leizure Seizure
DJ Shadow – The Less You Know, The Better
Pages: 1 2See entire article on one page