Thumbnail image by Huro Kitty!
I did one of these last year around the same time and there is so much good music coming out in September you guys that I thought I'd do another one. If I forgot anything or there's anything else you'd like to rave or rage about, have at it in the comments.
Aug. 30 (technically not September but it's never too late):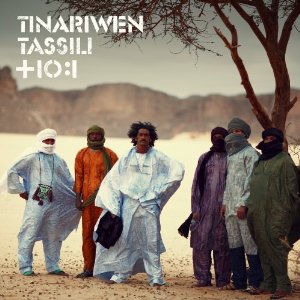 Summary: The Tuareg blues ensemble has one of the most compelling origin stories in the popular music world — after meeting in a refugee camp in Libya, the band built their own traveling studio and, in an effort to get their musical message about the struggles of the Tuareg people out to as many listeners as possible, offered to record for anyone who would provide a blank tape. Now, more than 30 years later, Tinariwen is a mainstay on the festival circuit in the U.S. and Europe and has amassed a global following.
Last Release: 2009's Imidiwan: Companions, met with rave reviews from critics.
Why We're Excited: The band has incredible virtuosity and an instantly likable sound on their own, but on Tassili, they bring in some awesome collaborators, including the Dirty Dozen Brass Band, Wilco guitarist Nels Cline and Kyp Malone & Tunde Adebimpe from TV On the Radio.
Potential Dealbreaker: None.
Level of Expectation: Very high. Kind of biased because I've already listened to it at least four or five times on the NPR stream and it is SO GOOD YOU GUYS. The TVOTR collab track will make you want to dance. In a word, Tinariwonderful.
 Red Hot Chili Peppers – I'm With You
Summary: The frat-boy funksters return without John Frusciante but with a lot of songs with really stupid titles. Kreayshawn was supposed to direct the music video for their first single, 'The Adventures of Rain Dance Maggie,' but then she didn't.
Last Release: 2006's Stadium Arcadium, which you probably mostly listened to because the bros in your dorm had it on on full blast 24/7. Or maybe that was just me.
Why We're Excited: Rick Rubin is producing and he's done a lot of good stuff, right? Right? And maybe they'll put the Kreayshawn video out as a DVD bonus extra or whatever. Admit it, you kind of want to see it.
Potential Dealbreaker: There are a few, but the most glaring is the lack of John Frusciante. Like the Peppers or not, his skill is undeniable and the band will have a hard time making up for his absence. The lead single is bland and the video, a homage to the Beatles' Let It Be rooftop concert, is equally so.
Level of Expectation: Moderately low. The Peppers are kind of a niche market at this point anyway and I can see this heading into 'for fans only' territory pretty quickly. Stadium Arcadium had some very strong tracks, but without the burst of energy from Frusciante's playing, the band may soon become a festival novelty. And the whole Kreayshawn thing, like her or not, feels reminiscent the Weezer-esque tendency to use a cultural meme for exposure.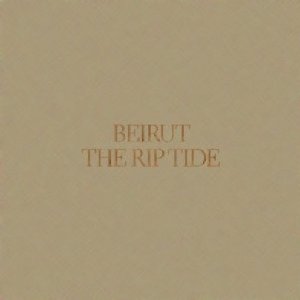 Summary: Baroque pop's boy wonder returns with a fuller sound, all the horns.
Last Release: The 2009 double EP Holland/March of the Zapotec — the latter was inspired by frontman Zach Condon's trip to Oaxaca, Mexico and features a 19-piece band from the area.
Why We're Excited: Listening to a Beirut album all the way through takes a certain mood and mindset — recalling fond memories with a foreign lover, perhaps — but if you've got it, it's the perfect soundtrack. Condon's composition skillz (with a 'z') and voice are stunning, and his songwriting has consistently gotten better.
Potential Dealbreaker: Have listeners grown weary of Condon's French Riviera / Eastern European cabaret / all the horns aesthetic yet? (Probably not.)
Level of Expectation: High. If it ain't baroque (pop), don't fix it. See what I did there?

Sept. 6:
The Rapture – In The Grace of Your Love
Summary: Members of the DFA dance-punk army return for their first album in five years.
Last Release: 2006's Pieces of the People We Love, which featured the infectious dance-party anthem, 'Get Myself Into It.'
Why We're Excited: Summer may be over, but the album's piano-disco single, 'How Deep Is Your Love,' will get us grooving well into the fall. A promising start, for sure.
Potential Dealbreaker: The band is still somewhat living in the shadow of its 2003 breakthrough album, Echoes, and its now-legendary single 'House of Jealous Lovers.'
Level of Expectation: High. Even if Grace is nowhere near the caliber of Echoes, The Rapture's jams will still keep us dancing 'til the world ends. Or until I stop making these terrible puns.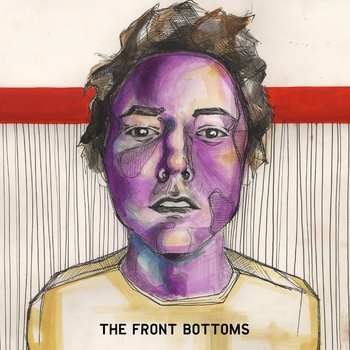 The Front Bottoms – The Front Bottoms
Summary: To be honest, I didn't actually know anything about this band before writing this guide. I honestly just included them because their name is also a euphemism for 'vagina.'
Last Release: This is the debut effort from the Jersey acoustic-arena-punk duo.
Why We're Excited: There is a track on the album called 'The Beers,' and amid fist-pumping piano licks, vocalist Brian Sella wails, 'I will remember that summer / as the summer I was taking steroids / because you like a man with muscles / and I like you.'
Potential Dealbreaker: Sella's vocals get a little whiny at times, but it's okay because you still put on Dashboard Confessional sometimes when no one is around, don't you?
Level of Expectation: High. Fans of The Hold Steady and folks missing Straylight Run will probably like this a lot.

Sept. 13: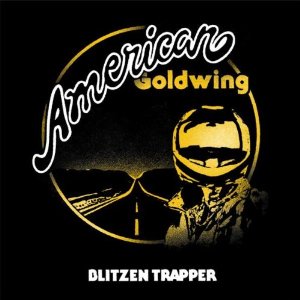 Blitzen Trapper – American Goldwing
Summary: Portland fuzz-folkies return for another round, harmonicas a-blazin'.
Last Release: Last year's Destroyer of the Void.
Why We're Excited: If nothing else, the album art is amazing. This just makes me think of, like, '70s porn mustaches and big cars and Burt Effing Reynolds.
Potential Dealbreaker: Listening to this album may compel you to pull a Chris McCandless, quit your life and drive into the wilderness. Don't. Unless you want to, I guess.
Level of Expectation: Very high. This boozy, stomping, luminous folk-fest may be one of the year's strongest releases. The retro feel and youthful energy together run like a fixed-up vintage Chevy.
Summary: Wisecracking, multitasking indie hip-hop duo who got attention with novelty tracks about combination Pizza Hut and Taco Bells and nyuk-nyuk pop culture nods ('call me Dwight Schrute / the way that I eat beats'), critically-acclaimed mixtapes and schooling New Yorker cartoonists at their own game, drop their first album.
Last Release: Last year's critically-acclaimed Sit Down, Man mixtape, whose single, 'hahahaha jk?' was one of the best of the year.
Why We're Excited: Das Racist are funny, constantly pushing themselves to try new things and really understand hip-hop, as demonstrated in their half-academia, half-haiku amazing response to the NYT's Sasha Frere-Jones.
Potential Dealbreaker: Probably none, but over the past few years, we've seen quite a few hip-hop artists who fare far better on mixtapes than on actual albums (Lil Wayne, B.o.B., Kid CuDi). But comparing any of these artists to each other is like, I dunno, trying to compare Hogwarts houses. They all work under the same general umbrella, but are all pretty different.
Level of Expectation:Very high. If Heems and Kool A.D. can follow up with all their successes and varied pursuits from last year, we can expect some great things. Maybe they'll design their own video game next?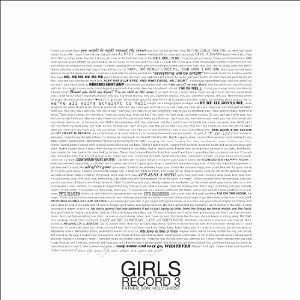 Girls – Father, Son, Holy Ghost
Summary: Sunny indie buzz-band duo became beloved by Pitchfork and are now trying to follow up with a sophomore effort.
Last Release: 2009's Album, a stellar record full of California sunshine and just a little bit of angst.
Why We're Excited: Based on the album title, it looks as if Children of God cult alum Chris Owens (who grew up in the movement in California) will be exploring the influence his time in COG had on him in his music even more than he did on Album, which gave a lot of  color and complexity to Owens' songs. Second single 'Honey Bunny' sounds like they're back in good form.
Potential Dealbreaker: The potential irritation we will all feel when this band / album gets totally overblogged.
Level of Expectation: High. Girls' sound is easy to like from the get-go, and from the tracks that are already out, it sounds like they've expanded on it, as on the slow-burning freakout 'Vomit.'
Lady Antebellum – Own The Night
Summary: Melodic Nashville country trio makes you weep (or cringe, depending on your taste), packs arenas, probably is beloved by a lot of your friends if you live in the Midwestern or Southern U.S.
Last Release: 2010's Need You Now, which produced a painfully ubiquitous radio single and won ALL THE AWARDS.
Why We're Excited: Their tear-in-your-beer vocals, the essential ingredient for any good country ensemble. If the folks in Lady Antebellum have nothing else, they sure as heck can sing.
Potential Dealbreaker: To begin with, that name, still. Maybe it's just me, but why would you possibly want to name your band after an era when people still owned slaves?
Level of Expectation: Moderately low. They're not worth discounting on the basis that they're country alone, oh no (the most insufferable phrase in the English language is probably 'everything… but country'). But they are really kind of dull in the same way most of this pop-with-a-slide-guitar rebranding of 'country' is. I blame Rascal Flatts. Those harmonies, though. Fantastic.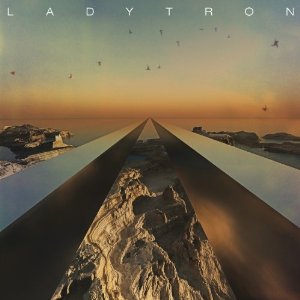 Ladytron – Gravity The Seducer
Summary: Dark, devious and danceable Liverpudlian electro-pop quartet returns with a studio-centric effort.
Last Release: 2008's heavy Velocifero, although the band has released a greatest hits compilation and remixes since then.
Why We're Excited: Ladytron is one of those bands that's like a lunar eclipse or a meteor shower or a sunny day in England. You forget about these natural phenomena for even years at a time, but then they happen and you remember and it is magical.
Potential Dealbreaker: A lot of their music was featured on The Sims 3, and The Sims 3 was kind of weak. Ladytron wasprobably the only good thing about that game, to be honest.
Level of Expectation:High. Get yer dancing shoes ready.
Laura Marling – A Creature I Don't Know
Summary: British folk songstress Marling is the proverbial mouse that roared — her tunes are equally exquisite and ferocious, subtle at first, but thoroughly memorable.
Last Release: Her stellar 2010 sophomore album, I Speak Because I Can, led to a Mercury Prize nomination, a Brit Award and a whole lot of slobbering raves from this Autostraddler.
Why We're Excited: Marling has been compared to the late, great Fairport Convention frontwoman Sandy Denny, and she certainly has Denny's prowess for telling captivating stories. British folk is alive and well and lives in a wee blond bard from Hampshire.
Potential Dealbreaker: None. If the tracks we have already heard from this album, like the stunning "Sophia," are any indication, we have a lot to look forward to.
Level of Expectation:Very high. This year has been a great one for mellow, contemplative coffee-house folk so far (Fleet Foxes' Helplessness Blues, The Decemberists' The King Is Dead, etc.) and we're pretty sure Marling can do no wrong.
The Bangles – Sweetheart of the Sun
 Summary: IT'S A NEW BANGLES ALBUM, YOU GUYS. I don't really know what else I have to say here.
Last Release: 2003's lukewarm Everything, the band's first collection of new material in about 15 years.
Why We're Excited: Now that the reformed Bangles have toured together and reestablished a group dynamic, this new set of tunes could be promising.
Potential Dealbreaker: Could the Bangles be reduced, like so many of their '80s contemporaries, to novelty-act status?
Level of Expectation: Moderately low. But we'll always have 'Eternal Flame.'

Next: Clap Your Hands Say Yeah, Tori Amos, Blink 182 and more more more! Demi Lovato!
Sept. 20:
Clap Your Hands Say Yeah – Hysterical
Summary: I bet you didn't even know Clap Your Hands Say Yeah were still a thing, did you, you fickle hipster, you.
Last Release: 2007's Some Loud Thunder, which kind of got a 'sophomore slump' reputation, especially after their white-hot debut but was actually pretty good.
Why We're Excited: Now that the buzz has died down, CYHSY has had ample time to get focused and prove they're more than hype.
Potential Dealbreaker: But then again, maybe not.
Level of Expectation:Moderately high, considering their last effort was pretty underrated. And if it's weak, you can always revisit their first album for happy indie funtimes.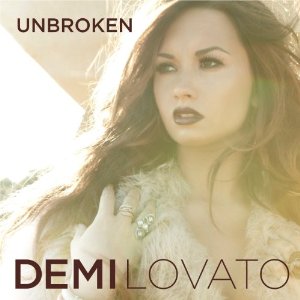 Summary: The Disney tween-star factory alumna overcomes some serious personal demons, gets back in the studio and focuses on her music.
Last Release: 2009's 'John Mayer-inspired' Here We Go Again.
Why We're Excited: Collabs with the almighty Missy Elliott and our secret pop-punk guilty pleasure, William Beckett, should bring out some new directions in Lovato's music.
Potential Dealbreaker: Once you've been a Jonas Brother collaborator, are you always a Jonas Brother collaborator? Is that a social marking phenomenon?
Level of Expectation: Moderately high. Even if Disney divas aren't your bag, it's still awesome to see Lovato overcome her illnesses and try to be a role model for the girls who idolize her.
Summary: Apparently, this is some sort of supergroup consisting of the Eurythmics' Dave Stewart, Mick Jagger, Joss Stone, Damian Marley and A.R. Rahman. Somehow, I have a feeling they will be performing at the opening ceremony for the 2012 London Olympics but have absolutely nothing to back this up.
Last Release: This is a debut for this ragtag bunch of pop stars, but each has put out at least one memorable effort in the past 50 years, if that counts.
Why We're Excited: Um, did you not see that lineup? (Nice range of styles that could meld nicely.)
Potential Dealbreaker: Um, did you not see that lineup? (Too many cooks.)
Level of Expectation:Moderate. Reggae-heavy single 'Miracle Worker' is fun and catchy (if not a tiny bit bland) and Joss Stone's voice is a powerhouse, but can this combination carry a whole album's worth of tunes? We shall see.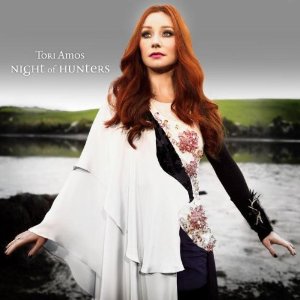 Summary: The '90s angst queen returns with a… classical chamber album with members of the Berlin Philharmonic?! Sign us up.
Last Release: 2009's holiday-themed Midwinter Graces.
Why We're Excited: Did you not read the description? Tori Amos creating a 21st-century song cycle on classical themes? With internationally-recognized musicians?
Potential Dealbreaker: By the same token, it is a concept album and therefore can go horribly pear-shaped.
Level of Expectation:High. You've got to give Tori points for ambition, and with the addition of some classical virtuosos, this may be a 'Night' to remember. Oh fine, I'll go show myself out.
Young Jeezy – Thug Motivation 103: Hustlerz Ambition
Summary: It's not the Freddie Gibbs collaboration we were hoping for, but one of trap-rap's heaviest hitters returns after a long and arduous delay.
Last Release: 2008's The Recession, which featured the infectious, AutoTune-heavy single 'Put On' with Kanye West.
Why We're Excited: Two words: Toto sample.
Potential Dealbreaker: The first single features Lil Wayne, and as Twitter might have informed you, Tha Carter IV was pretty 'meh' overall.
Level of Expectation: High. Trap-rap may not be everyone's hip-hop subgenre of choice, but Jeezy has been a consistent deliverer of jams, and after two years of speculation and delay, it'll be nice to hear some new stuff.

Sept. 27:
Summary: Everyone's favorite boundary-pushing Icelandic mad genius outdoes herself with a concept album / app / multimedia project centered on the concept of 'biophilia,' or the interconnectedness of humanity and nature — like the time she connected with that swan dress.
Last Release: 2007's Volta, which featured collaborations with Timbaland, environmental cautionary tales and was met with mixed reviews.
Why We're Excited: In addition to the concept and Björk's songwriting talent, there's a whole lot of new and different and notable happening here, including the use of custom instruments in composition and the creation of 10 interactive iPad apps for the album, each corresponding to a different song. Also, David Attenborough of Jurassic Park fame does the album's video intro. David Fucking Attenborough.
Potential Dealbreaker: Will listeners who don't have / can't afford an iPad miss out on the full experience of Björk's artistic intention?
Level of Expectation:Very high. The concept and collaborators (Michel Gondry on the 'Crystalline' video, the Apple team and David Fucking Attenborough did I forget to mention him because he did the intro and YES) are all very intriguing and the idea of an all-app album raises some questions about pop music distribution. Plus, it's Björk. So it's gonna be weird and wonderful any way you look at it.
Summary: Your awkward youth, revisited.
Last Release: Their 2003 self-titled album, the last before the band took a four-year hiatus in 2005.
Why We're Excited: If anything, this serves as an excuse to revisit Enema Of The State, which you have probably done recently already.
Potential Dealbreaker: The deep-seated fear that they will no longer be the Blink we know and love.
Level of Expectation: Moderate. There have been a lot of creative and logistical setbacks to the album (the death of producer Jerry Finn in 2008; Tom DeLonge's solo efforts and tour; rescheduling of the European tour to complete the album), but you'll probably listen to it anyway for nostalgia's sake.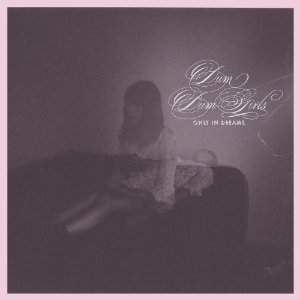 Dum Dum Girls – Only In Dreams
Summary: Four gals from California make loud indie-pop that is equal parts '60s girl group and '90s Jesus and Mary Chain noisegasm.
Last Release: Last year's I Will Be, powered by the fuzzy, disaffected joy of 'Jail La La,' was met with rave reactions.
Why We're Excited: I Will Be defied genre, showed off some amazing vocals and even included a song in German. Not bad for a debut.
Potential Dealbreaker: Their cover of 'September Gurls' on this year's AV Club: Undercover was kind of boring. Hopefully that doesn't bode for further pursuits.
Level of Expectation: High. If this album is even a wee bit crappier than I Will Be, it will still be a great follow-up.
Gloria Estefan – Miss Little Havana
Summary: The First Lady of the Latin Explosion sets out to prove she's still got it with a new Neptunes-produced album.
Last Release: 2007's 90 Millas, an effort which incorporated more of the traditional music from Estefan's native Cuba.
Why We're Excited: If you have never at any point danced unironically to a Gloria Estefan song, I don't think we can be friends, to be honest.
Potential Dealbreaker: None really. The fact that Gloria Estefan is still making music and being awesome is enough.
Level of Expectation: High. First single 'Wepa,' which premiered in May in a joint promotion with the Miami Heat, is catchy as hell. If ubiquitous Latin dance tunes are your thing, then you will love this.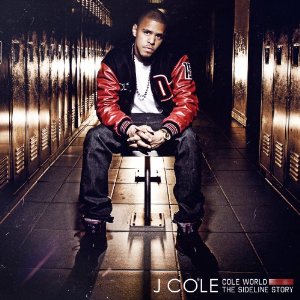 J. Cole – Cole World: The Sideline Story
Summary: Frequent Special Guest Star and the first signing to Jay-Z's Roc Nation label gets his turn to shine.
Last Release: Cole has garnered massive pre-album buzz thanks to three mixtapes and his Any Given Sunday EPs.
Why We're Excited: Cole has collaborated so far with Jay-Z, Wale, Talib Kweli and Hi-Tek, B.o.B., Rihanna, Wiz Khalifa… we could keep going. The headliners love him and his mixtapes have already made him hip-hop's Next Big Thing, so we're excited to see what he'll do next.
Potential Dealbreaker: Hype can be a cruel, fickle mistress.
Level of Expectation:High. If he's good enough for Jay-Z, he's good enough for us.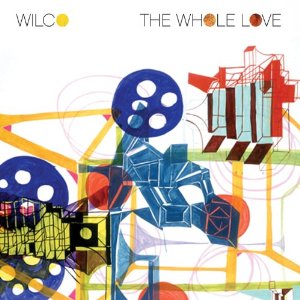 Summary: Jeff Tweedy and the alt-country-avant-pop-whatever army that is Wilco release their first album on their own label, give out the first single at their festival at the Massachusetts Museum of Contemporary Art.
Last Release: 2009's poppy-but-kinda-dull Wilco (The Album)
Why We're Excited: We'll always be excited about a new Wilco album. It's like an election: even when the results are a letdown, the anticipation is still kind of fun and exciting. (Wilco albums usually fare far better than elections though. At least in recent times.)
Potential Dealbreaker: The little flecks of weirdness that made the likes of Yankee Hotel Foxtrot so fun have been conspicuously absent from recent Wilco works.
Level of Expectation: High. Tweedy's last effort, a collaboration with soul legend Mavis Staples, was one of the best albums of 2010. He's still got it, and hopefully Wilco does too.
MOAR Albums We're Excited For:
Mates of State – Mountaintops
Neon Indian – Era Extrana
St. Vincent – Strange Mercy
The Drums – Portamento
Tom Vek – Leizure Seizure
DJ Shadow – The Less You Know, The Better
Pages: 1 2See entire article on one page