I got this lovely email a few weeks ago and thought it was the perfect question to tackle in this month's Ask Your Friendly Neighborhood Lesbrarian:
Hi Casey!

I hope you can find some books to help me! I've been learning and sorting out that romantic and sexual orientations are not always the same thing (!) in general and also for myself, and exploring identity on the asexual spectrum. Are there any books that have women loving women, who are homoromantic or bi/panromantic or romantically into other women in some way, who are also ace, or demi-ace, etc.? I don't even know if these books exist but I reallllly hope they do!

Alice
I am happy to report that, yes, books with ace homo/bi/panromantic women characters do exist! Here's a list of eight of these very real books. Genre-wise, there's some nice variety in here: romance, fantasy, YA and science fiction. While there aren't a ton of these books out there yet (especially by and about women of color), I am optimistic that every year we're going to keep getting more and more books with ace characters in general and sapphic ace women specifically.
---
Thaw by Elyse Springer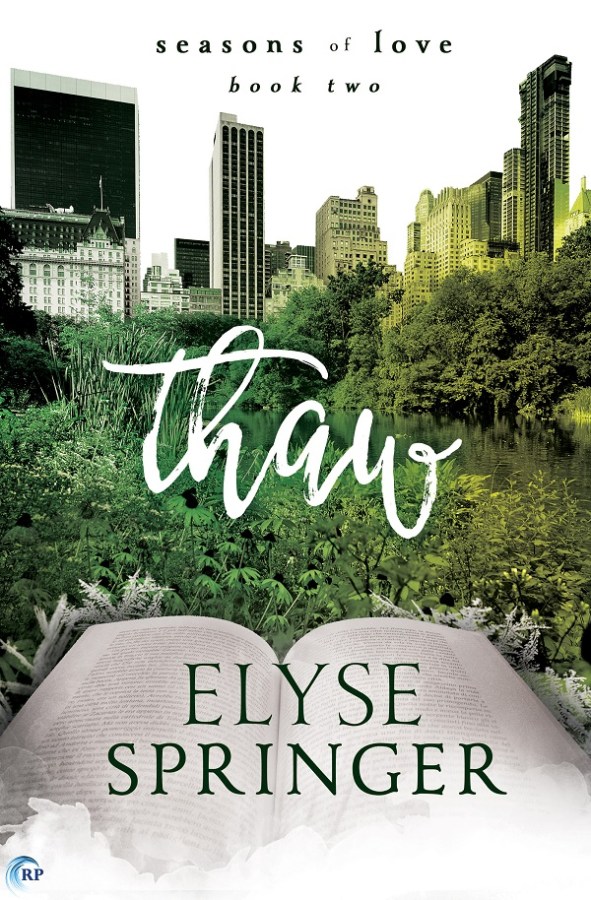 Thaw has a special place in my heart because one of the main characters is a librarian (or should I say, lesbrarian?). Abby is the librarian in question; usually she enjoys the quiet life, but one night she's forced to go out to a high-profile charity event. No one is as shocked as she is when she finds herself dancing with Gabrielle, a legit supermodel. Gabrielle has a reputation as an "ice queen,wp_postsbut something about Abby makes her warm up. Abby is sure she'll never see Gabrielle again after the night that made her feel like Cinderella. But Gabrielle surprises them both by tracking Abby down and asking her on a date. And then another. As things progress, Abby is scared that telling Gabrielle she's ace is going to put a stop to their blossoming romance. But it turns out Gabrielle has some secrets of her own.
---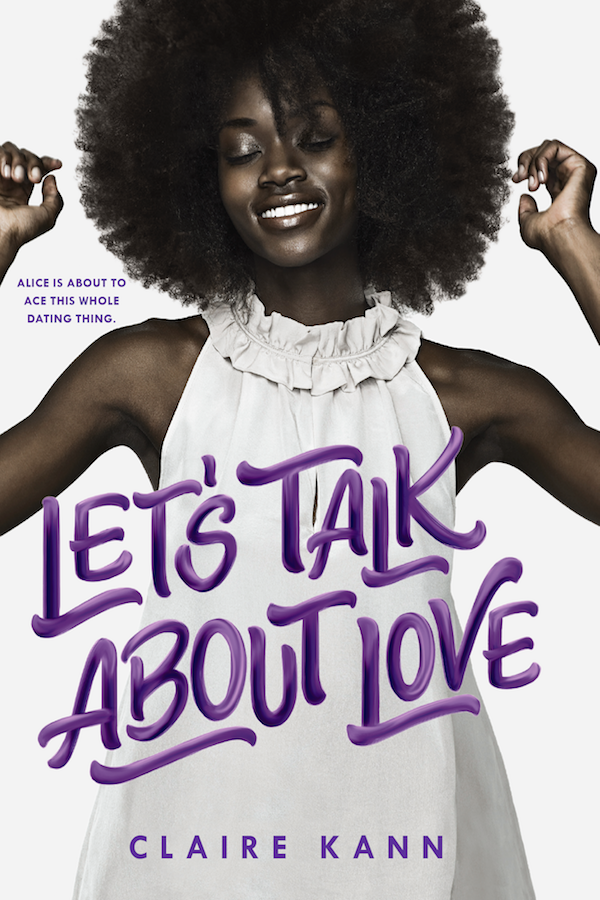 This debut adult novel has been getting a lot of buzz since it was published in January, and for good reason: it features a Black biromantic asexual leading lady! Alice has her summer all planned out: working just enough at the library to pay rent while prioritizing marathons of her favorite TV shows with delicious snacks and her best friends. Her girlfriend was supposed to be a part of the plan, except she broke up with Alice when Alice told her about her asexuality. It's no wonder Alice has decided to swear off romance. Enter a new romantic interest: Takumi, a fellow library employee. Alice can't stop thinking about him and imagining him into her life, rom com style. But it's a pretty scary risk to take: should she jeopardize their friendship for a potential romantic relationship? Not only might Takumi not reciprocate her feelings, he might not get her ace identity either.
---

The first book in the Wayward Children series, Every Heart a Doorway asks a beautiful question: what happens to those kids who disappeared into portal worlds like Narnia and Wonderland when they come back to the real world? Nancy — ace and biromantic — is one of those kids. Now she's back, and she's headed for Eleanor West's Home for Wayward Children, where everyone knows what she's going through because they've lived it, too. Nancy makes school friends fast, which is lucky because there's a dark mystery brewing that they have to get to the bottom of! McGuire's story is a thoughtful interrogation of the effect these experiences have had on the young people. It also looks at the psychological toll the knowledge they might never return has. Don't miss this Hugo and Nebula award-winning book.
---

Lai knew where her life was headed: she was going to be a priestess like her mother and grandmother before her and spend her life in service of the goddess. At least she was, until she failed to pass the set of trials she needed to in order to enter the priestesshood. Thrown by her failure, Lai runs away from desert home for a colder mountainous kingdom to the north. There, she hears rumors of a group of mysterious mountain-dwelling women guardians who call themselves the Keepers of the Dawn and worship a goddess that sounds just like the one from Lai's home. Lai is determined to find their hidden temple and do anything she can to make up for her mistakes. She wasn't planning on falling love with one of her fellow initiates in the process. For bonus reading, check out this article by the author about the process of creating her asexual heroine.
---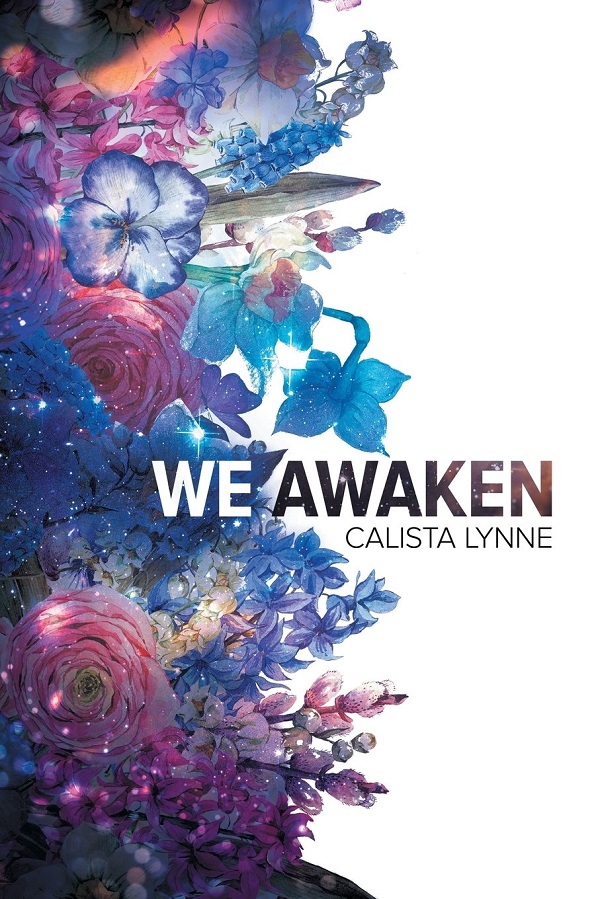 This YA fantasy has not one but two asexual teen girls! Only one of them, however, is human. Victoria is dealing with the aftermath of a horrific car accident that killed her dad and left her brother in a coma. Her only solace is her dancing; she's working towards being accepted into the Manhattan Dance Conservatory. But life starts to seem worth living again when she meets a girl in the strangest place: in a dream. Ashlinn has been tasked with the job of serving human beings through the creation of good dreams. Her meetings with Victoria in her mind are a pleasant break. Over the course of weeks Victoria and Ashlinn become close and fall in love; Ashlinn teaches Victoria about asexuality, helping her to realize she, too, is ace. But when Victoria needs Ashlinn's help IRL and Ashlinn takes on a human disguise, they both know this real life dream can't last. If Ashlinn doesn't go back to giving people pleasant dreams, what will happen to humanity?
---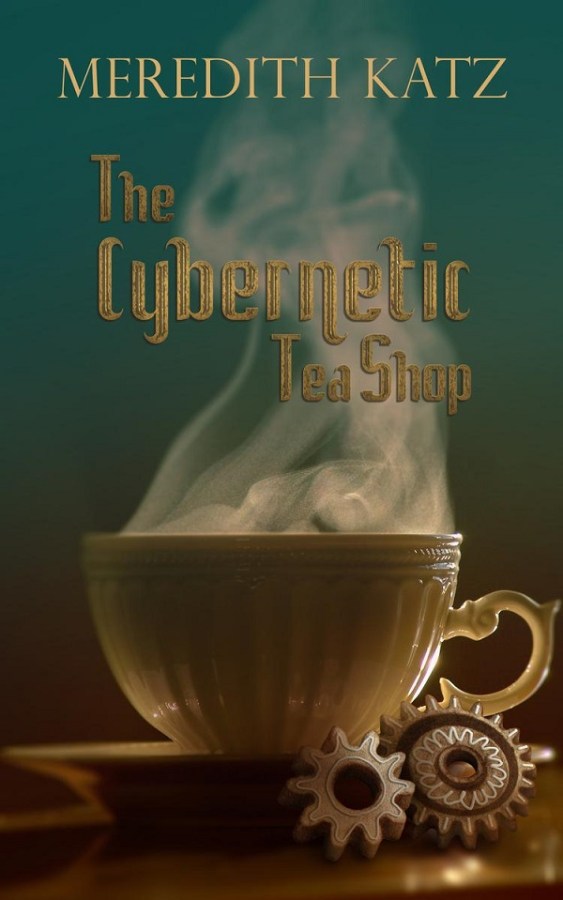 Although this is a novella, Katz manages to fit in wonderful character development as well as a thoughtful interrogation of artificial intelligence and the ethical issues surrounding it. Sal is a robot created hundreds of years before the creation of sentient AIs was made illegal. Sal is left with an ambiguous legal standing — is she a person? — as well as facing the animosity of the general public. She lives a quiet life running the tea shop that her previous 'master,' now long dead, owned. Clara is a technician who specializes in AI companions, such as the "Raise" hummingbird that accompanies her from town to town. She's a rolling stone kind of woman. When Clara meets Sal, though, she is surprised to find an intriguing robot who needs her help. It might be enough to get Clara to stick around. Both women in this romance are ace: Clara is explicit that she doesn't feel sexual attraction and Sal isn't programmed for it.
---

Looking for a unique fantasy with a big cast of diverse queer women? Daybreak Rising is just such a book, and it's the first in a planned series. The two women you see on the cover are Ianthe, who's demisexual panromantic, and her (soon-to-be) partner Celosia. Celosia has just failed at saving her country and is willing to do anything for redemption. Redemption takes the form of a dangerous mission — Ember Operative — to take down the corrupt Council. The only other elemental mage on the mission team who doesn't hate Celosia, however, is Ianthe. While Ianthe is trying to help convince their teammates Celosia deserves a second chance, the two women find themselves in a burgeoning romance. But they'll have to make sure new love isn't a distraction; if the Ember Operative isn't successful, there may be no one else to stop the Council from taking over the entire world.
---
This opposites-attract lesbian romance stars Leontyne Blake, a pop star returning to her small hometown, and Holly Drummond, a local nurse. Leontyne is fleeing the life of a famous musician, where she can't tell who her real friends are. Her father's stroke is a perfect excuse to step out of the spotlight and go home for some down time. She wasn't expecting to be drawn to the home nurse who is looking after her father. Not only is Holly unimpressed with Leontyne's fame, she's also different from other women Leontyne has known because she's asexual. Being homoromantic ace is something Holly is tired of explaining and defending in the lesbian community, so she's pretty much given up on dating. Can these two very different women find happiness where neither of them was expecting it?
---
Looking for more ace books? Check out this amazing database that author Claudie Arsenault made for aro and ace characters in speculative fiction. The website Asexual Agenda is another great resource for reviews of books with ace characters. And don't forget to keep your lesbrarian questions coming to stepaniukcasey [at] gmail.com!