This month's Ask Your Friendly Neighborhood Lesbrarian is responding to another Facebook question from a reader looking for books that center queer friendship. This is a great question, because so many queer books focus on romantic relationships to the detriment of friendship between queer people, even though those relationships are so important in real life for many LGBTQ folks. Ugh, don't you hate it how so many books, movies, and TV shows have one gay character who has only straight friends as if that's in any way realistic? Anyway, as I often find when I'm looking for hard-to-find topics in queer books, it seems like YA is a bit ahead of the game here, so half of the following books are YA even though I wasn't especially seeking them out.
---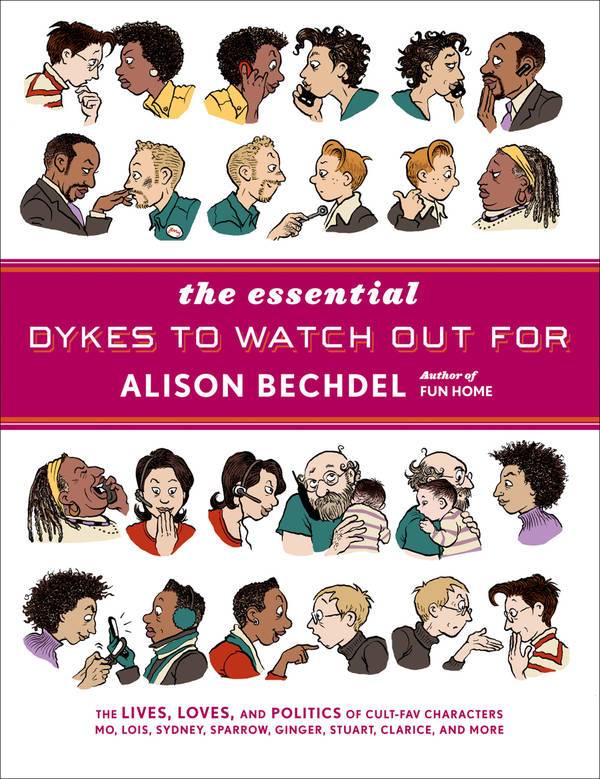 I mean, DUH. Alison Bechdel's comic series about a group of dyke BFFs in a thinly disguised Minneapolis is legendary. The original strip ran for 25 years (1983 – 2008) so reading it now is like a time capsule. There's someone for everyone to identify with in the diverse friend group: Mo, an endlessly cynical white book store employee; Toni, a Latina accountant trying not to turn into a suburban soccer mom; Sydney, a pretentious but lovable white academic "engaged in epistemic and ontological interrogation of feminist positionalities"; Clarice, a black environmental lawyer who has depression; and more! There's even the token straight guy (in a relationship with the bisexual Sparrow) who's more stereotypically lesbian than all her lesbian friends! The comic is full of inside jokes, spot-on satire of lesbian (and American) culture, and the queer community that you know and love/hate. You can now read (most of) the series in one big hardcover edition — The Essential Dykes to Watch Out For — but if you don't want to miss out on any details, reading each of the 11 single volumes is a joyful experience you will not regret.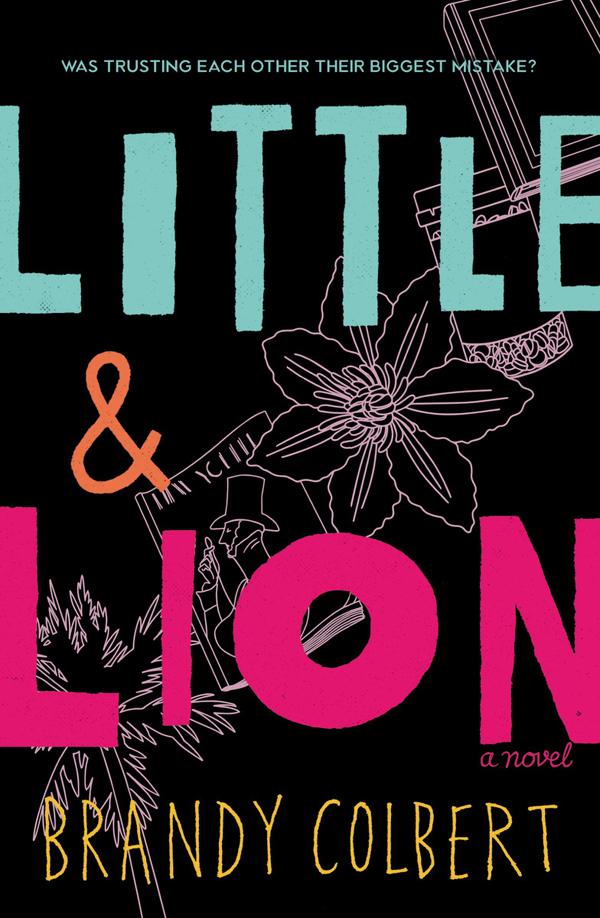 This new queer YA manages to effortlessly explore so many issues while never failing into the "issues bookwp_poststrap. Suzette, the main character, is black, bisexual, and Jewish; she's just come home to LA from boarding school on the east coast. In LA is her blended, multi-racial family, including her stepbrother Lionel who has dipolar disorder, as well as her lesbian BFF DeeDee. As Suzette renews her family and friend relationships, and discovers new romantic ones, she realizes how much she has missed everyone and her community while she's been away. But she also has a lot of adjusting to do: figuring out and naming her sexual identity, negotiating the ways in which and how much she can support Lionel, and dealing with the love triangle she inadvertently finds herself in when she realizes she and Lionel are crushing on the same girl. The focus on intersectional identities in this novel in such a natural way is so refreshing, as is the supportive friendship between two queer girls who aren't romantically or sexually interested in each other.
You Know Me Well by Nina LaCour and David Levithan

You Know Me Well is a great fluffy YA novel, with queer friendship center stage. It's about a lesbian and a gay guy, Kate and Mark, who've gone to the same San Francisco high school for years, but never talked. But one night during Pride week they run into each other out at a club neither of them is old enough to be in. It's one of those times when telling the truth to a stranger is easier than talking to your old friends who think they know exactly who you are. Kate is racked with self-doubt, having just run away from the party where she was supposed to finally meet this girl she has fallen in love with long-distance. Mark is lost too: he's in love with his (gay) best friend Ryan and not sure if Ryan feels the same way. There are many things to love about this book: how central queer community and culture are to the story; how like every teen character is queer; how it's not a coming out story; and how it's told in fun alternating points of view. In addition to Kate and Mark's friendship, Kate's relationship with her lesbian BFF also features prominently.

A Taiwanese queer cult classic, Notes of a Crocodile was just reissued this year (it was originally published in 1994). The title refers to living in a homophobic climate, where being queer feels like walking around as a crocodile pretending to be human. Set in 1990s Taipei, the novel is told through the perspective of one lesbian character named Lazi, but it's the coming-of-age story of a whole group of queer rebels studying at Taiwan's most prestigious university. In the face of Lazi's detrimental on-again, off-again relationship with the older, alluring, but hot-and-cold Shui Ling, she turns to her group of friends for support. They include a rich-kid-turned-criminal named Meng Sheng; his self-destructive boyfriend Chu Kuang; Tun Tun, an overachieving student too smart for her own good; and her artist girlfriend Zhi Rou. This book would be great for fans of Jeanette Winterson, especially Written on the Body, as well as readers who enjoy postmodern fiction and stories featuring ample doses of melancholic introspection (caution, though, there is a fair amount of talk about dying and suicide). Notes of a Crocodile was an Autostraddle team pick a few years ago; that article also links an excerpt you can read.

This year's answer to last year's You Know Me Well, Meg & Linus is another YA novel where friendship between a lesbian and a gay guy takes center stage. Not only do Meg and Linus have being queer in common, but they are also both nerds who love school and Star Trek in equal measure. They don't always fit in in their suburban town, but they have each other. When Meg's ex-girlfriend Sophie — who has just broken up with Meg because she's a year older and is leaving for college — starts texting Linus about her, he gets put in an awkward position. Meg gets similarly involved in Linus's love life when she decides to try to set him up with the new guy in school Danny, who Linus has a crush on. Does Sophie want Meg back? Is Danny even into guys? Is it a good idea for these best friends to be meddling in each other's love lives, or is this going to turn out to be a disaster?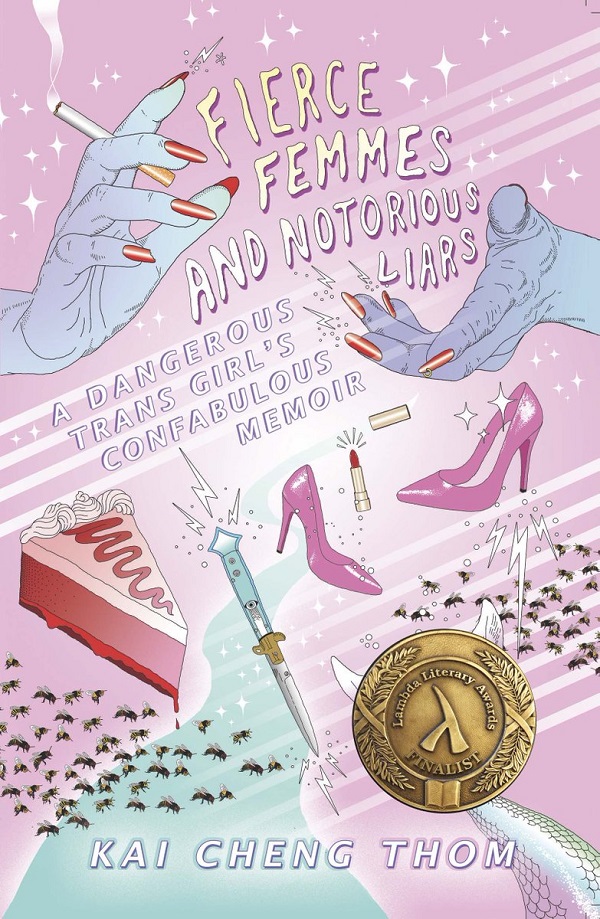 A genre-defying debut novel, Fierce Femmes and Notorious Liars is the coming of age story of a young Asian trans woman named Dearly. Finding her place in the trans sisterhood and making a family out of queer friends is a big part of her journey, which she begins by running away from her parents' abusive home in "Gloom.wp_postsShe finds a home with a group of trans femmes who live on the "Street of Miracleswp_postsand help Dearly blossom. When one of the women in their queer family is brutally murdered, Dearly and her sisters form a vigilante gang to fight back against the cops, johns, and all other kinds of transphobes that enter the Street of Miracles. But things go horribly wrong one night with the gang, and it pushes Dearly to re-examine their use of violence and grow up some more. As you can probably tell from the description, Fierce Femmes is playing with magic and fantasy and reality, as well as with the genre of the trans memoir. It will definitely be a hit for fans of Amber Dawn's Sub Rosa and anyone who loves magical realism. For more, read the Autostraddle interview with Kai Cheng Thom about Fierce Femmes.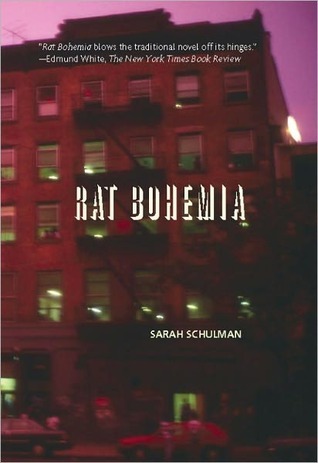 Rat Bohemia is a modern queer classic; first published in 1995, it was reissued in 2008 and was on Publishing Triangle's list of "100 Best Gay and Lesbian Novels of All Time", among other awards. Set in the "rat bohemiawp_postsof New York City in the late 80s and early 90s at the height of the AIDS epidemic, the novel is both an elegy and a protest. Throughout, Sarah Schulman focuses on the bonds lesbians and gay men form with each other in the wake of rejection from their families and in the face of mainstream society's homophobia. The three queer friends at the heart of this story are Rita Mae, a pest exterminator; Killer, a "career plant-waterer"; and David, a writer who has HIV. Brutally honest even while she includes humour amidst the novel's sometimes bleakness, Schulman continually gets at the heart of why the political is always personal with her superb, graceful writing.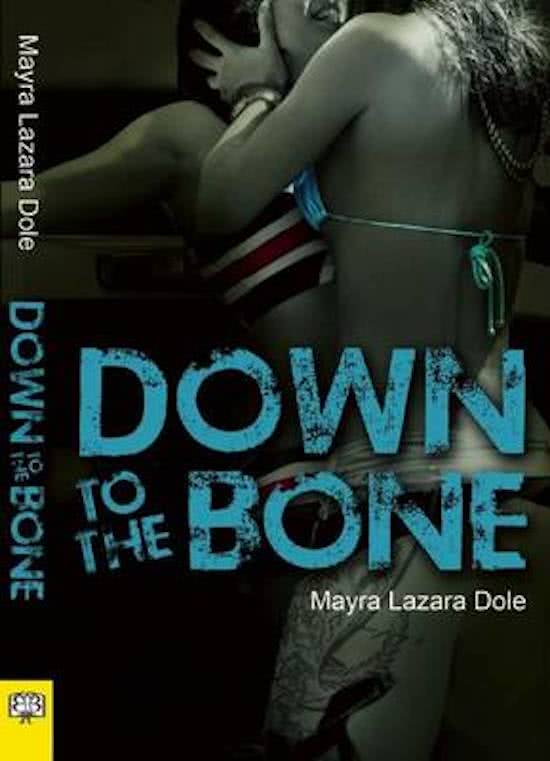 The standard coming out story is given new life in this YA set in the Cuban-American community in Miami. What does a queer teen do when they get kicked out of the house, losing their friends and family? Fortunately, this story has a happy ending, although the beginning of the main character Laura's journey is rocky. She's unceremoniously outed at her Catholic high school when a nun discovers her reading a love letter from her girlfriend, who soon becomes her ex-girlfriend. Laura also gets expelled, loses her school friends, and gets kicked out of her house. Yikes. Luckily the only friend she has left, Soli, offers her a place to stay with her mom. Her abrupt outing also sends Laura into Miami's queer community, where she meets a bunch of other Latinx queers, which is where the book's joy really is. Laura makes her first queer friends and realizes there's a lot about the LGBTQ community that she still has to learn, like what genderqueer means and whether the stereotypes about butches and femmes are true.
What are your favorite books featuring queer friendship? Add them in the comments!