You know that feeling when you're sitting at your desk in your underpants eating cashews and suddenly you think, "Wow, I could really go for some tasteful exposure to naked or half-naked women"? Of course you do. It's the feeling you're feeling right fucking now, ladies. Your next feeling — we're on the same page now right? So I can just push forward on this? Okay. Your next feeling is that you don't think you want to look at a bunch of plastic heterosexual women licking pancake batter off each others nipples. (Unless that's your thing in which case, all the more power to you!) You want something that won't make you feel dirty.
So, here's seven of our favorite things to look at when you're sober or even when you're not, whatever. A little off the beaten path so to speak.
7 Ways of Looking at Partially/Fully Undressed Wimmin on the Interwebs
1. ART NUDES: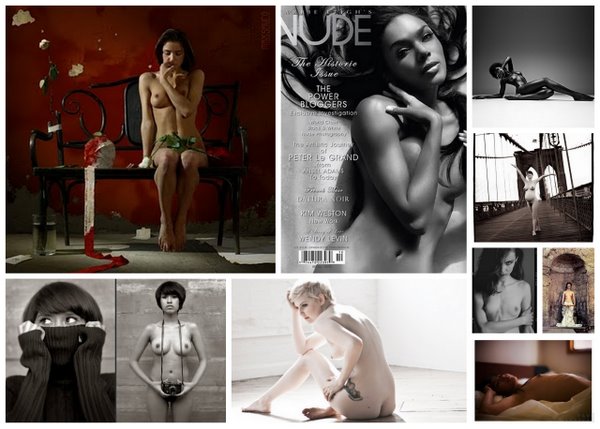 Art Nudes is a blog curated by a "semi-professional photographer based in Victoria, British Columbia," which btw is in Canada, and we love Canadians, so. He eschews glamour/erotica/porn in favor of "fine art nude photography." It's been around since 2003 so that's pretty serious. Also there's a lot of full frontal, watch out.

+
2. SEX IN ART:
Sex in Art dot net is probably the best site on this list. It describes itself as "a website dedicated to the portrayal of one of the most basic human acts and instincts through the creative process. SEX. In all its delightful and exciting forms. Sex is a main topic of exploration for many talented artists from many different skill sets. The more we researched the more inspired we were by how the topic of sex (which for many is only discussed behind cupped hands in low voices) could be so prolific in the creation of art."
+
3. LOVE LOST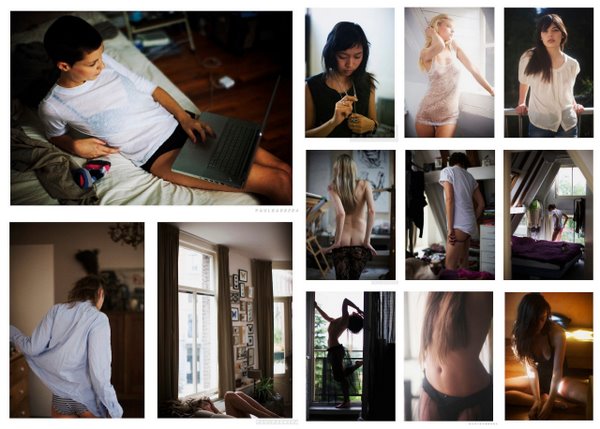 Mission Statement, on the website: "MY NAME IS PAUL BARBERA, I'M A PHOTOGRAPHER. LOVE-LOST IS AN ONGOING NARRATIVE… WORKING ON IT AS I TRAVEL, I WILL ADD STORIES FROM TIME TO TIME. "
He goes to a lady's house in a place somewhere in the world. She puts on clothes or takes them off, writhes a bit on the bed, stand at the balcony, get dressed to go out, read, live, just live their lives. And he takes photos of them and then their lives are sexy AND true and also, incidentally, very good. Also on a not-sex-related note, check out Where They Create, one of Paul's other projects.
+
4. NE TE PROMENE DONC PAS TOUTE NUE
Ne te promène donc pas toute nue! is a tumblr blog with good taste in naked or half-naked people. This shit is complicated, you don't want some blog with a bad template who just fucks around do you of course not.
+
5. JAQUES MAGAZINE:
Jaques Magazine was recently featured in The New York Times in an article entitled "Taking Pornography Low Tech"
Begun in May 2009, Jacques dishes out nudity with a knowing wink that speaks to the kind of man who prefers his meat grass fed and his denim raw. The models are bigger, curvier and silicone free. The settings evoke a wistful vision of middle-class America — a playground in Chicago, a swimming pool in Villanova, Pa. The resulting images look more like vacation snapshots than studio portraits.
It's a highly stylized aesthetic that evokes a bygone age of Polaroids and Kodak Instamatics. Mr. Leder shoots on 35-millimeter film, uses only existing light and never retouches or digitally manipulates a photo — blemishes and body fat be damned. "A lot of quote-unquote porn is just simply disgusting," Mr. Leder said, offering his view of the adult entertainment industry. "It's so cheap and so vulgar, it just turns everybody off."
Really the point is that these videos are pretty hot.
_
6. Brown Bodies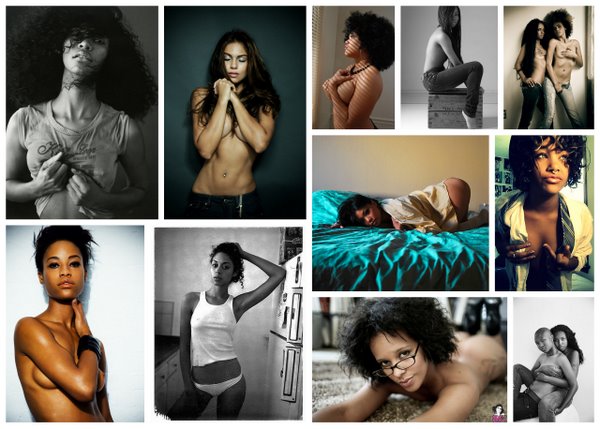 Brown Bodies is, just like the title says, Brown Bodies! A mixture of artsy/fashion photos and some reader submissions. Every now and then there's a jungle cat, which is really confusing to me, but the rest of it is kickass.
7.Indie Nudes
Hey guess what I'm about to do? Change your life.

ALSO! Violet Blue has read every single sexy list on the interwebs anywhere and has collected them all for you in The Year in Sex 2010.