Season two of Queer Eye debuted on Netflix this past weekend, to all of our delights. Antoni, Karamo, Tan, Bobby, and Jonathan were back for another round of Hair Down Glasses Off and we were here for it, no questions asked! I mean, does Antoni give advice so generic that it feels like trolling, and does Karamo sometimes look like a human Ken doll in a way that is sort of unsettling? Sure. But it's a fun and therapeutic show in a world increasingly on fire, and what are you gonna do, not watch it?
As we know, though, these violent delights have violent ends. Because at the core of this show, despite the occasional gay and/or trans subject, are the straight men and women who got us here. Straight men so dire in need of counseling on hygiene, eating habits, clothing, interior decor, manners, and just how to be a person in general that outside assistance is required. In a way it's its own Straight People Watch. And like the silver lining found in that series, within these horror stories is the gift of gratitude. A reminder to be thankful for what I do have, which is my homosexuality.
Here are this season's most affirming moments.
---
The Clean Underwear Moment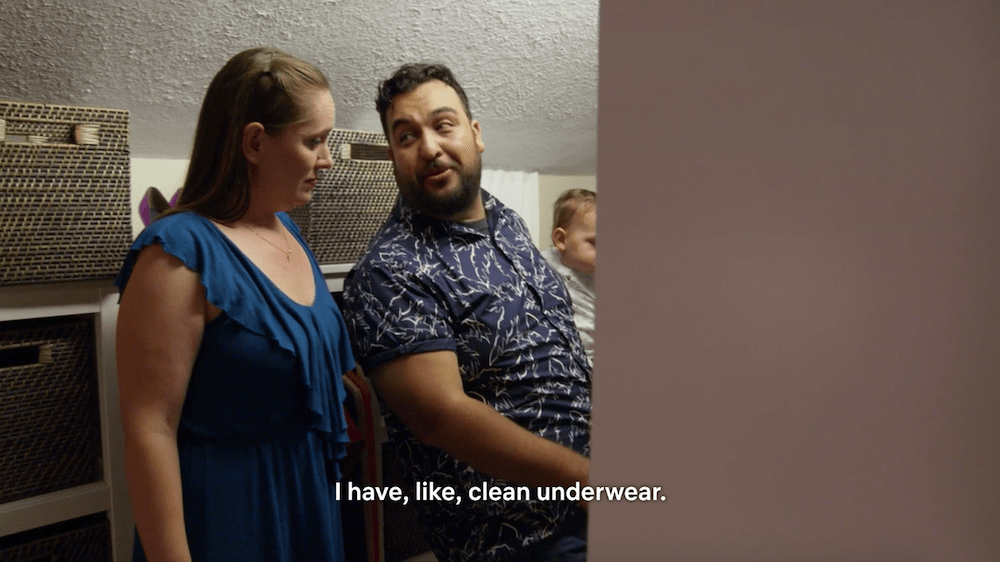 Leo, the titular "sexy beast" in episode three, is a man like many others in this series who does the bare minimum in terms of personal upkeep. That's fine; not everyone needs to care about what they look like or how they dress because ultimately that's not what makes a person. However. If you're of the means to do so, have clean underwear. Please. No thanks to Reddit I know this is apparently an issue with straight men, but what the hell, man. You have children.
Also, look at the desperation on this woman's face. Really get in there. Zoom in until you see her eyes considering what could have been her sliding doors moment that would have shielded her from a reality in which her adult life partner exclaims with pride, "Clean underwear!"
---
The Toenail Moment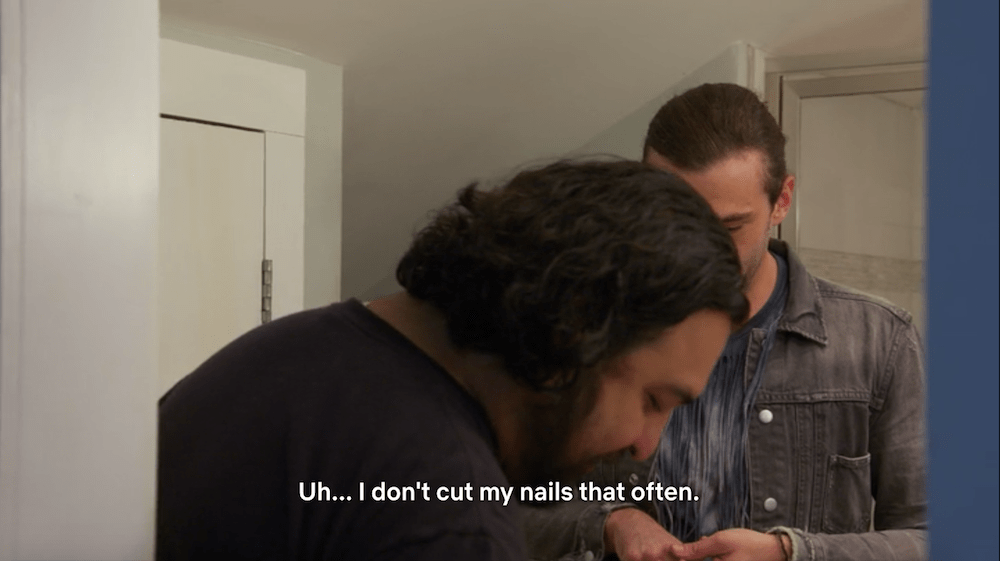 This is also from Leo's episode, and while I'm not posting the shot that preceded this one of toes so horrid that I screamed "NO" at my television because I value you as readers, trust me when I say: why? He doesn't even follow this admission with an explanation. Not, "I don't like them short," or "I'm on my feet all day and sometimes it's painful if they're trimmed," just: I don't do it.
Ah, let me just sneak my feet under these covers, scrape them all the way down the sheet, and put them next to you, my wife.
---
The Frasier Crane Moment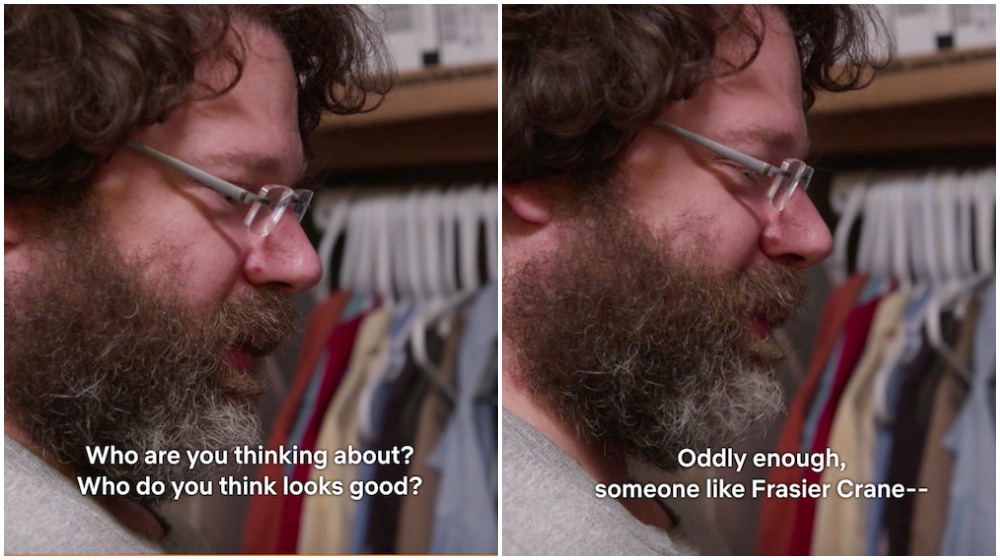 William, sweet William. In episode two — titled, rudely, "A Decent Proposal" — William tossed and scrambled my brain when Tan asked him who he thinks looks good and William answered: Frasier Crane. Of anyone on earth, Frasier Crane, the vaguely all-taupe 90s sitcom radio host, is his end goal. Dream bigger, booboo, for me, for you, for all of us.
---
The Kitchen Sink Moment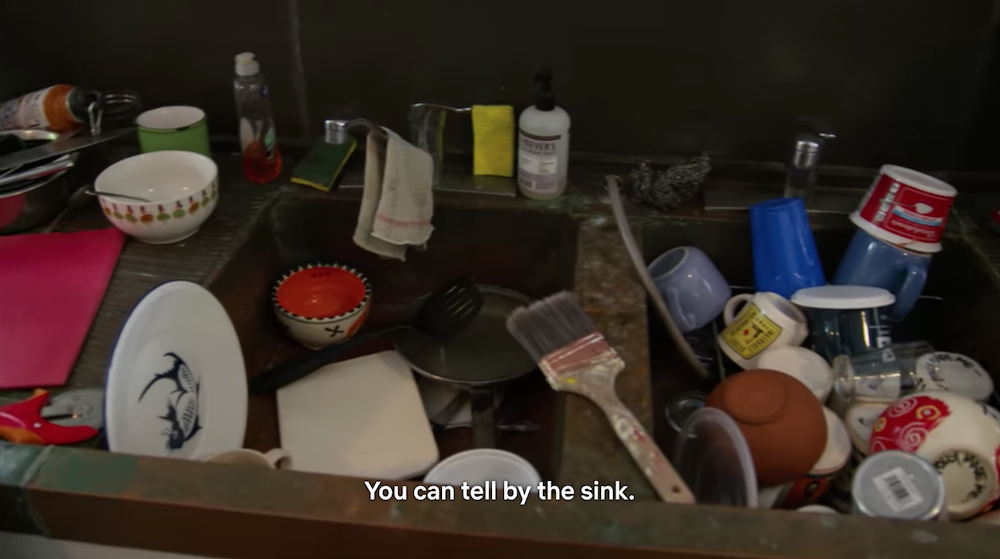 Episode four is where Jason, our Burning Man enthusiast – who you know leaves the smacking of a non-seasonal flip-flop in his wake – allows his kitchen to be filmed while his sink looks like this and while his wash cloth is cooking up something drug-resistant. Can you believe? A chore-wheel gay would never!
Honestly, though – what are straight men up to in their kitchens? It's like their junk drawer of rooms. I was recently dog sitting in a straight man's apartment and he kept not one but three pairs of shoes in his kitchen cabinets! Hello?!?! Someone answer me!!!!
---
The Seed Frisbee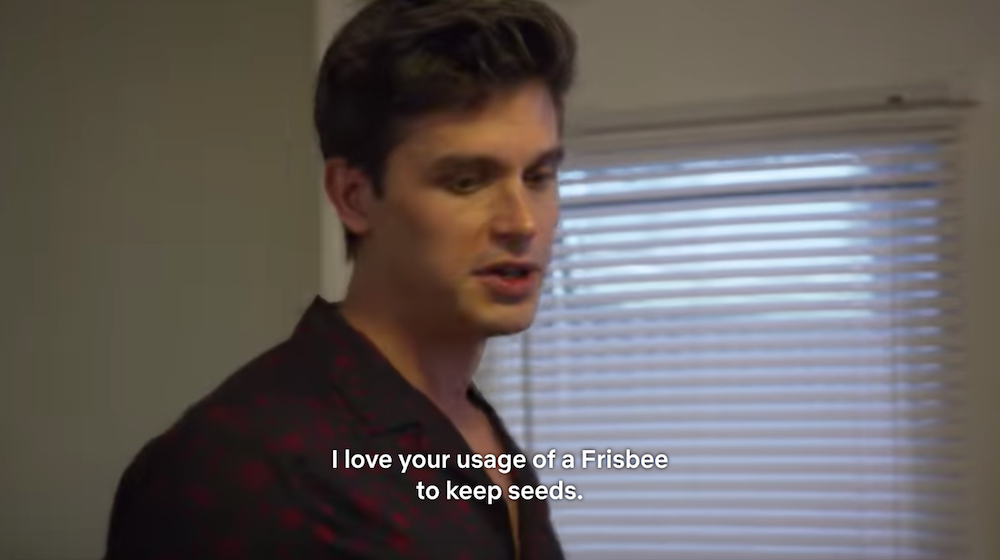 Just so we're all on the same page, when someone starts a sentence with "I love" in relation to something you're doing, they hate what you're doing. This especially applies for Arian in episode six when the Fab 5 find his frisbee full of sunflower seeds in various states of disposal. This is what he decided was okay to keep out. He saw his frisbee filled with discarded shells that were once in his mouth and thought, "That can stay for when the film crew comes over." What did he put away?
---
The What's That Smell Moment(s)
For anyone who's ever had the pleasure of encountering a straight man's room, you know exactly what that smell is. It's moldy towels. It's dust. It's scalp? It's dirty clothes. It's clean clothes that somehow already smell like dirty clothes. It's a fitted sheet that's never once been washed and a comforter that's been terrorized by the absence of a top sheet.
---
The Beard Moment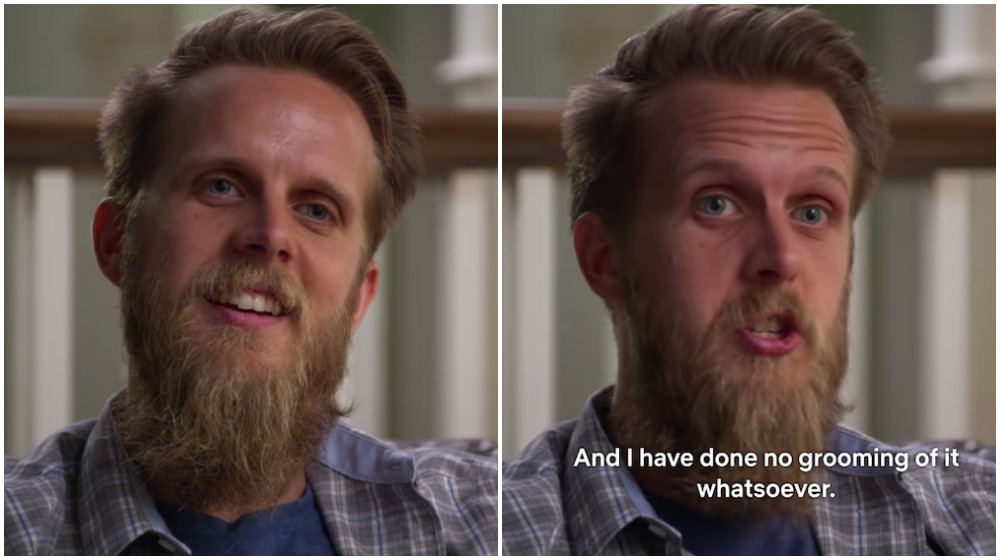 Thank you, Wanda Sykes. Thank you, K-Stew. THANK YOU DISILLUSIONMENT.