Hello! What a wonderful pre-holiday season we've all had together as a family! Now that we are approaching what will be perhaps one of the most emotionally complicated holiday seasons of our lifetimes, you're probably thinking to yourself, "enough about THE WORLD. What can I do for THIS ONE TINY BRIGHT SLICE OF LIGHT IN THE WORLD?" Well, I have good news for you! There are, in fact, SEVEN things you could be doing right now to support Autostraddle.
---
1. Free: Shop Online Using Our Affiliate Links
If you're planning to holiday shop online at any of the merchants we have affiliate relationships with, then simply doing so through an Autostraddle link will get us a kickback without costing you any additional money! It's magical, and it's also why we publish so many holiday gift guides. (Well, also they're really fun to write!) Why give money to corporations when you can give money to corporations who give money to us?
Amazon is the big one here. They sell everything and we make more through Amazon affiliate links than regular advertising. But you can also see a complete list of all the merchants we have accounts with here. The merchants that give us the highest payout are Babeland (20%) and Wildfang (15%). It is probably not a coincidence that both of those companies are owned by lesbians!  In general, if you're buying sex-related anything through an AS affiliate link, we're getting a solid chunk — Good Vibrations, The Pleasure Chest and Crash Pad Series all have 20%-30% payouts as well. Other companies with higher-than-average kickbacks include Oregon-based comics/toys/collectible emporium Things From Another World, 80s Tees and custom-perfume shop Scent Trunk.
---
2. Between $2.50 – $25/month: Join A+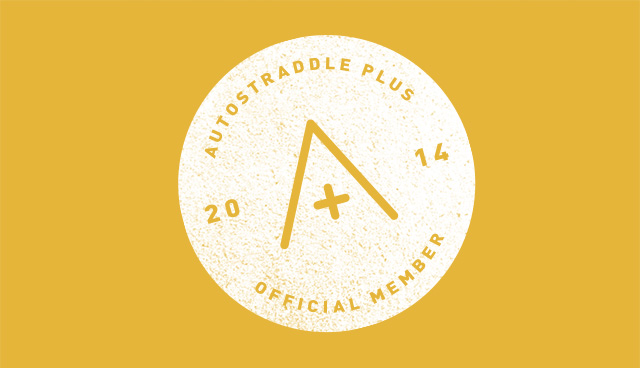 Listen: Just do it! Over 2,000 of the coolest kids in school have already done it, and without them, we would've shut down in 2014. Because of A+, YOU are our bosses, not advertisers. We don't run pop-up ads or mid-roll ads or really very many ads at all. It's a fact: independent queer media cannot survive on ad dollars alone.
---
3. Free: Share Our Posts on Social Media
Sharing our content on social media is one of the absolute best (and easiest!) things you can do to help Autostraddle, and the world. Social media, especially Facebook, is the main driver of website traffic these days, and it's kind of complicated how things appear in front of your face on your feed. Unlike Twitter, which presents other people's tweets to you chronologically, Facebook employs a constantly evolving algorithm that pushes stuff up and down your feed based on your likes, shares, and comments (and the likes, shares, and comments of the people you engage with the most). Just because you like Autostraddle on Facebook doesn't mean you'll ever see Autostraddle posts on Facebook. Facebook's algorithm decides things for you.
So when you share an Autostraddle post, not only are you combatting the scourge of fake news that has taken over the world, and helping us compete with huge mainstream sites that can pay to boost their Facebook posts to the top of people's feed, and helping to bring our brand to he attention of queer/feminist folks who might not know about us, and increasing our potential traffic, you're also directly affecting Facebook's algorithm. The more people who like and share our content, the higher Facebook prioritizes our website. If ten people share a post, Facebook's algorithm is like, "Oh hey, this must be good. I will prioritize showing this to other people who have liked Autostraddle's Facebook page."
You can either share our content directly from our Facebook page, or you can post a direct link onto your feed. Either way, it pings the algorithm!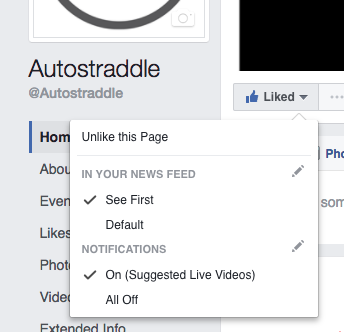 (If you want to see ALL of Autostraddle's Facebook posts, just go to our page and hover over the "like" button and you'll get a little pop-up box that allows you to check "see first." That'll push all new Autostraddle posts to the top of your feed every time you log onto Facebook or open the app. You'll only see them once. They won't stay there all day or anything.)
Also, obviously, every time you tweet or retweet something it helps us. People are much more likely to click on links or (or click to follow other people) on Twitter than they are on Facebook, especially if they're on mobile. Apparently it feels like less of a commitment? And Facebook's browser is also terrible; that's a factor as well. Tweets that go even semi-viral outlive Facebook posts. They can go on for weeks or even months at a time.
We create the content and present it to you on as many platforms as possible, but you're the ones who can make sure our content makes its way out into the wide world!
---
4. Flexible: One-Time Donation
This is easy. Pick an amount of money — any amount of money! — and just give it to us.
---
5. $3-$48: Buy Autostraddle Merch
We've got SO much more cool merch coming your way this holiday season, but there's also a lot of stuff already in there! So much cool shit you probably wanna buy right now. Not only is Autostraddle Merch everybody's favorite holiday gift, it's also the #1 way to signal to another human being that you too are gay.
---